Published on:
30 Years of Living the Dream
The Chugani brothers came from humble beginnings to the Caribbean in the late '80s with a dream—a dream to provide for a growing family and a dream to grow a family business in which they would share in many special memories. That family business was Kay's Fine Jewelry, with the first store opened by Dan and Raj in 1989 in St. Maarten.
Over the past 30 years, the Chuganis have grown the family business to reach all across the Caribbean, with stores now also located in St. Kitts, St. Thomas, Nassau, and Aruba. This growth is born out of the brothers' love for their family, but it also stems from a bedrock of strong values in family-oriented and personalized customer service that has guaranteed a loyal clientele. Yes, the Chuganis know their customers by name, remember their birthday, and know the names of their children. Simply put, your family is theirs.
The Chuganis also understand that their clients desire more than just beautifully crafted fine jewelry. Behind each client's purchase, there's a clear intention to honor a special moment or milestone, thereby building a family legacy that can be passed down with love through the generations. Ultimately, clients put their trust in Kay's family in the hopes of celebrating their own.
It's in this spirit of celebrating family that Kay's looks to celebrate its 30th anniversary in luxury and family retail in the Caribbean. To honor this milestone, Kay's has launched a special ring that will be available for a limited time only.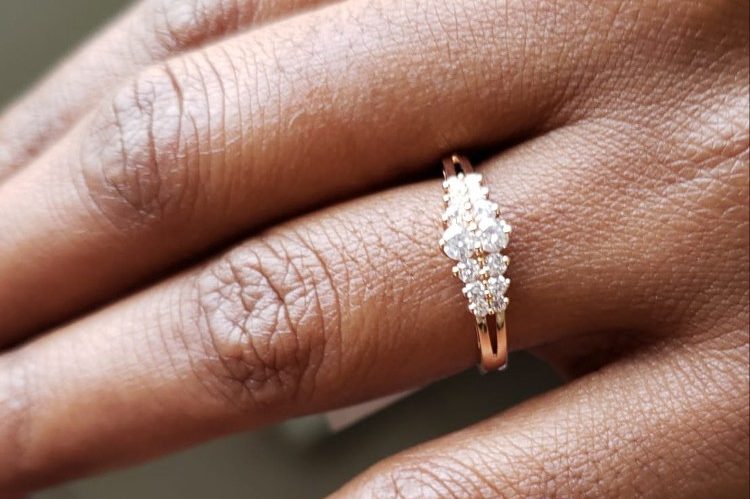 Featuring a gorgeous rose coral color, the 14-kt gold ring is hand-set with 0.50 cts of diamonds. It can also be custom-made in yellow or white gold with blue or brown diamonds. Finally, it can be sized to any finger.
For more details or to order your Kay's Fine Jewelry 30th Anniversary Diamond Ring, visit the website or email the family designer and owner's son, Tesh Chugani, at [email protected].