Published on:
3rd Annual Vow Renewal on Eagle Beach
Aruba I Do presented a heartwarming celebration on Eagle Beach, with couples young and old, visitors and also a few locals promising Andy Osborne, the fantastic wedding official, to remain best friends, mentors, playmates, and confidants till the end of times.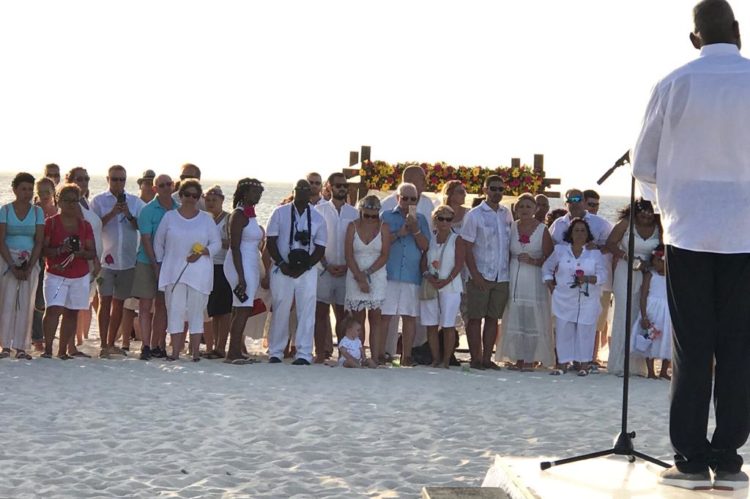 This year's edition was emceed by popular local radio personality Ruben Garcia.
More than 230 love-struck individuals, most of them dressed in white, solemnly repeated their vows, eloquently composed and recited by Osborne, as they faced each other holding hands.
The beach looked virgin and lovely, and La Hora Loca, complete with champagne toast and hors d'oeuvres butler-passed by the generous Hyatt Regency staff, beads, masks and hats, Carnival dancers, and a full band, made an impression.
The arches, swings, trellises, triangles, and the Aruba sign provided attractive backdrops for photography.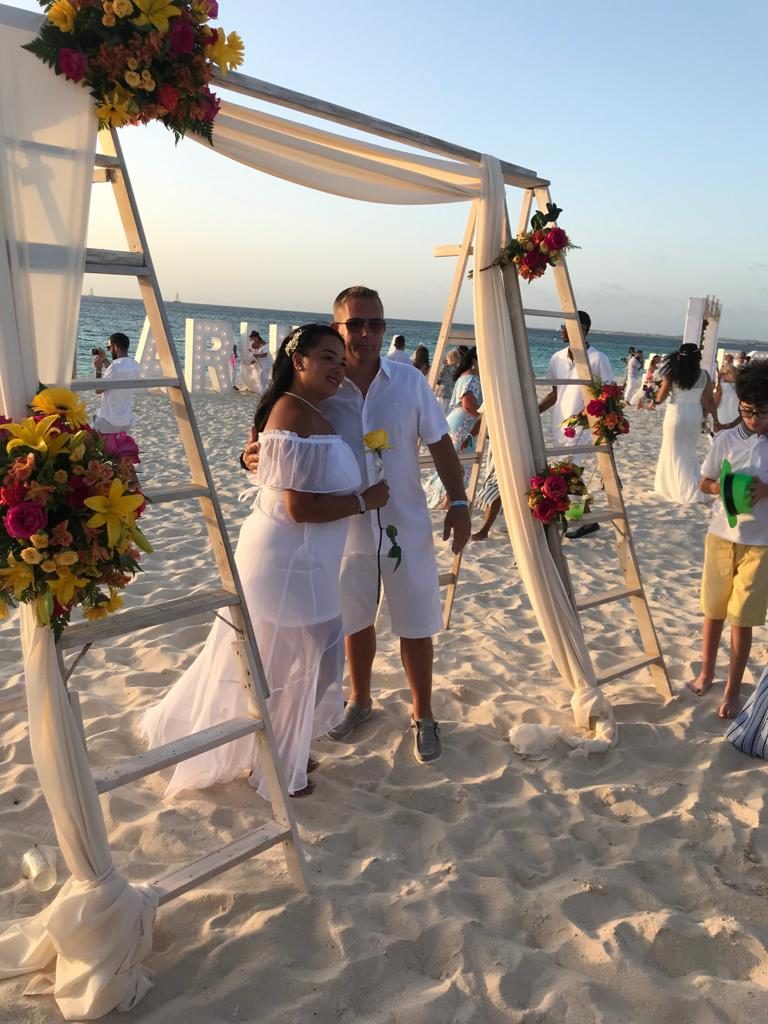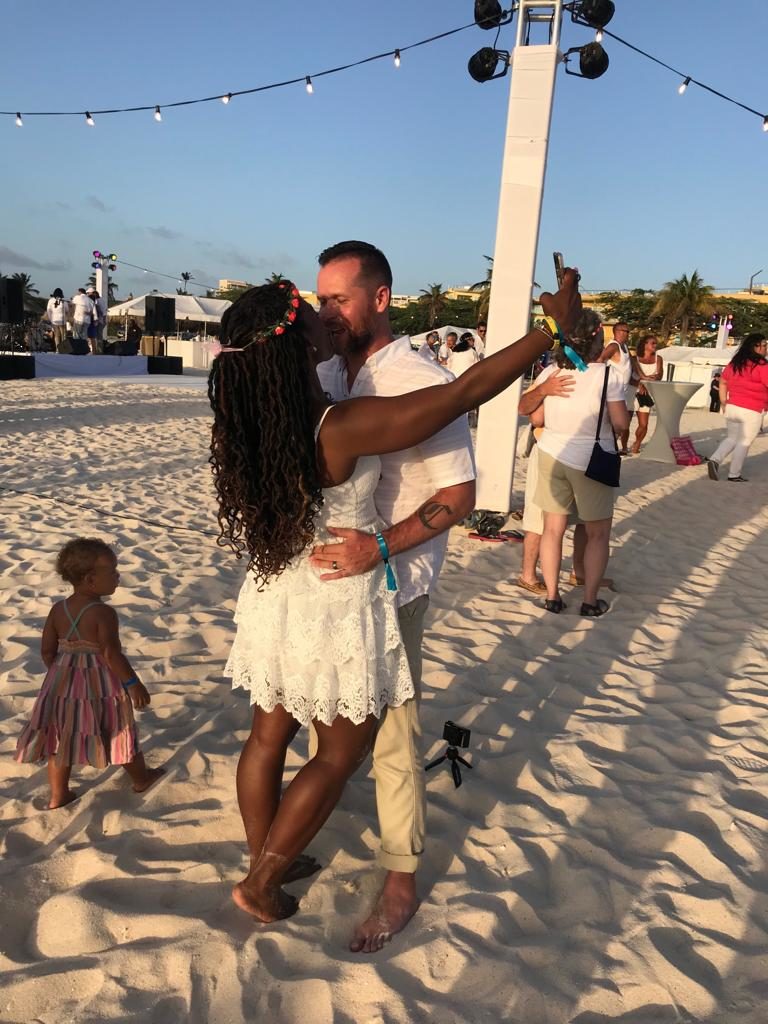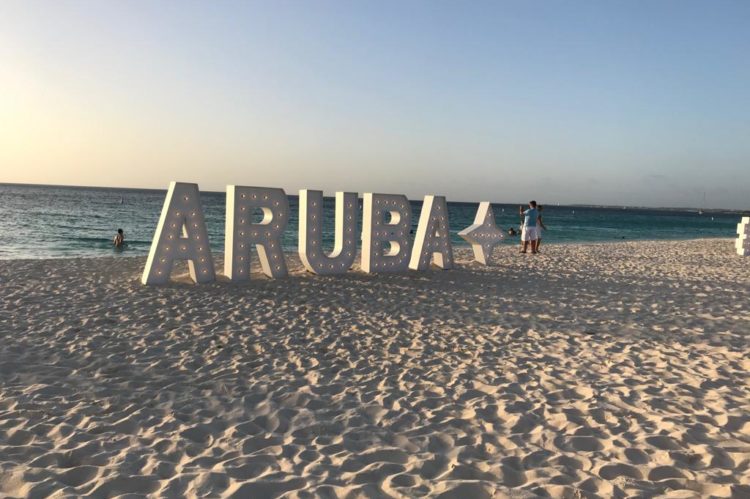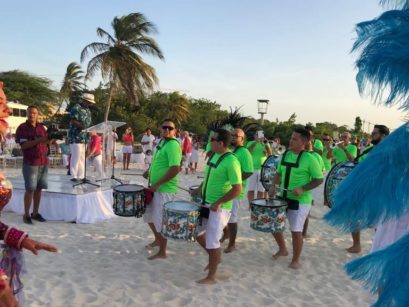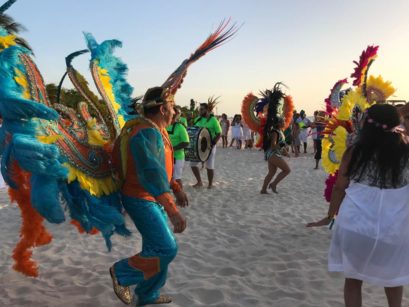 "We're very lucky," said Osborne post ceremony, "that we can congregate on this hassle-free beach and celebrate life's pleasant moments undisturbed." And he is right.
The event was orchestrated by the Aruba Tourism Authority and wedding planner Lissy Lampe of Ceremonies & Celebrations in Aruba, with help from the Hyatt Regency and many others.