Published on:
4th Edition of Art Fashion, Breaking the Silence, 2019
By Rona Coster / Banner photo by dylxn_photogrxphy
We were again proud to be sitting in the audience, on the Lolita Plaza, in San Nicolas, as a group of local designers paraded their work on an extra-long circular runway against the urban-scape of the sleepy town under a starry sky.
The spectacle blended art, fashion & awareness on issues of our generation, from self-love to foreignness, mental health, digitalization, freedom of speech, diversity, and cancer.
Issues made appearances on hand-carried signs and in the narration by emcees Hilyann Croes and Leonardo Philips, representing the millennials, heroically trying to fit into and thrive in the conflicted and divided universe we inhabit by BREAKING THE SILENCE.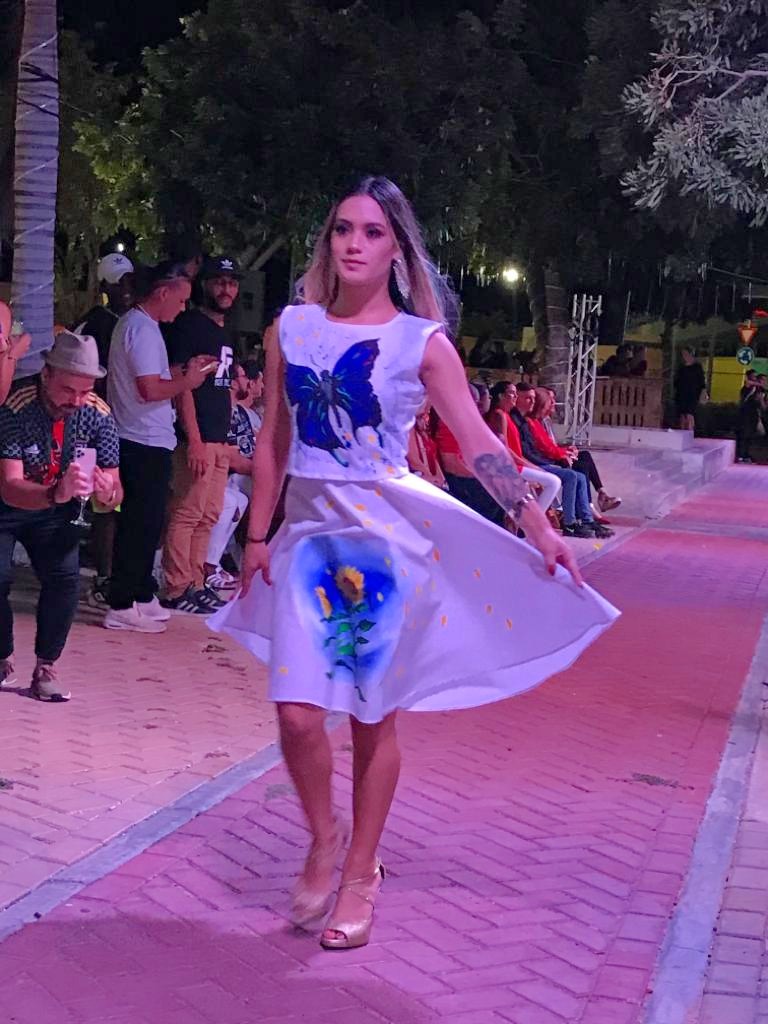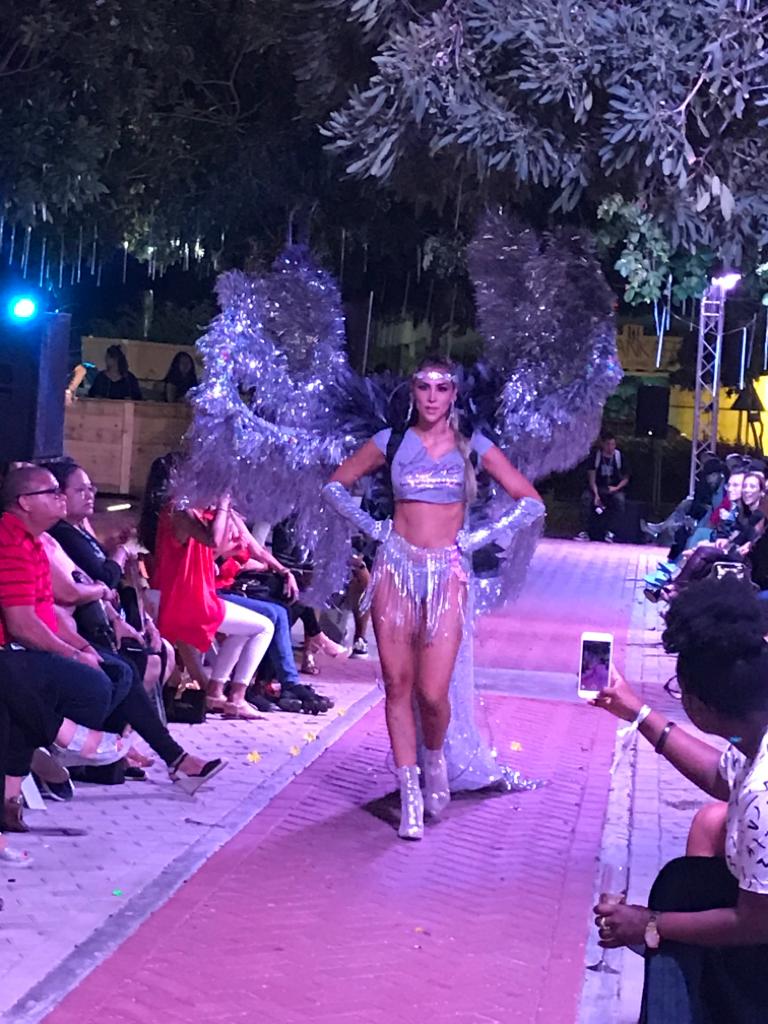 Designer Fabiana Colemenares put the show together. In recent years, she's had a significant influence on fashion here, working with local talents, especially Gigiola Gomez, in her forays onto the international stage, and with bag & accessory designer Valentina Terra. Where there is fashion on Aruba, you'll find Fabiana, with a body language that speaks of focus and attention to detail.
The show consisted of segments, with short, repeating interludes of fire dancing and twirling. Artist Freddy Montoya accompanied the fashion show with a four-hour-long theatrical performance as an indigenous fire-age man, exploring his own roots, digging in the soil, tirelessly and incessantly toiling to define his identity. At times disturbing, at times poetic, his dedication to his craft is commendable and more than obsessive.
While Montoya was digging in the dirt in search of clues, the models, perhaps more than 100, of all ages, sizes, and shapes, showed off collections made in honor of #ArtFashion2019.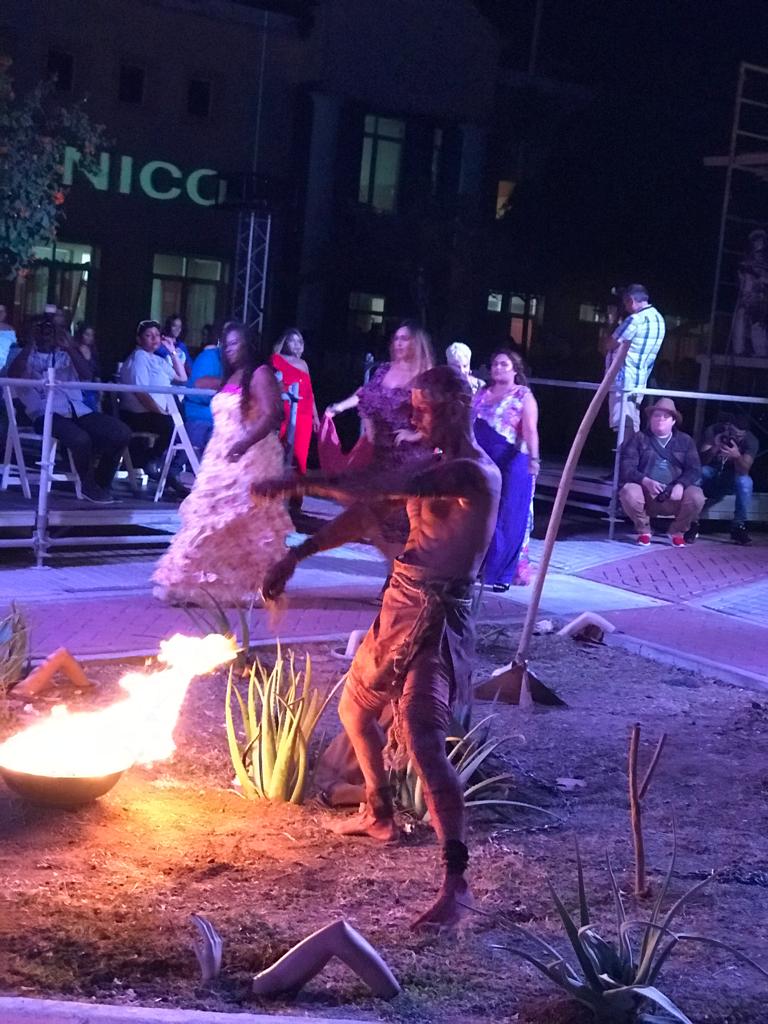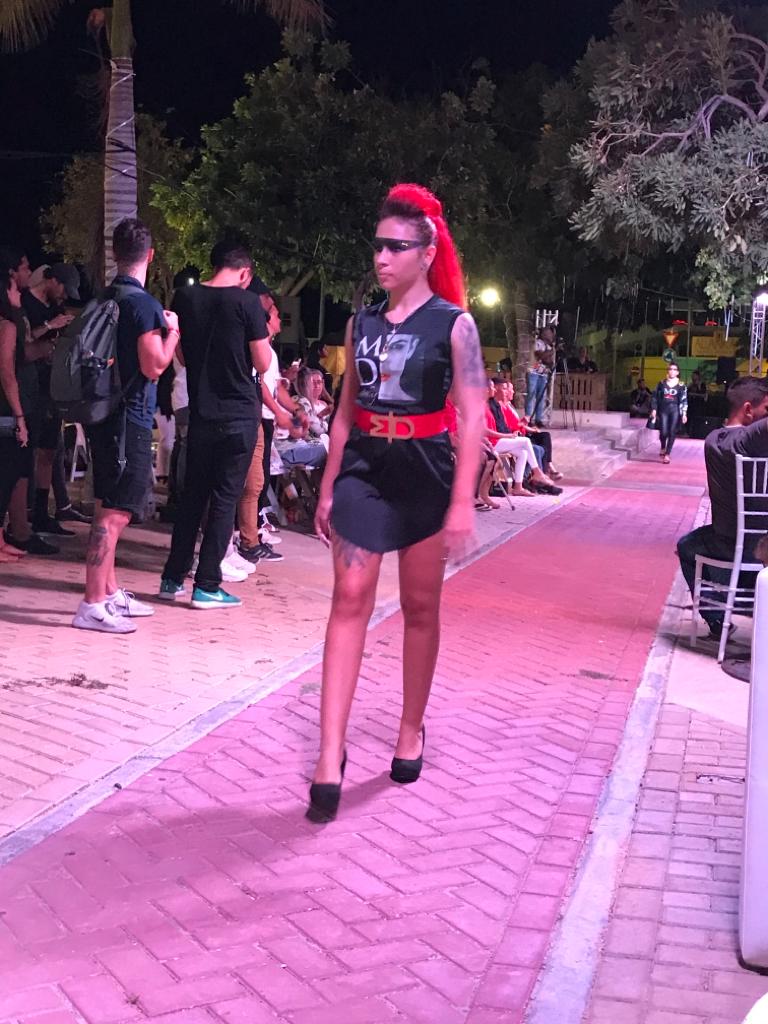 Designers featured included Javan Croes, Valentina Terra, Erika Moran, Fausta Luna, Milena Reyes, Marlon Dubero, Clayten Mogen & Clint Gosepa of SWAY in Curacao, Victoria Secrets, Pauser, Gionina Engelhardt, and Gigliola Gomez.
L'Oréal Paris provided great makeup, and mother-and-son duo Diana Croes and Tito Bolivar did an amazing job on the overall production. Thank you, Alice Van Romondt, for having a blessed connection for funding. Thank you, H&H Fine Wines & Spirits, for the free-flowing prosecco!