Published on:
5 Tips For Planning The Perfect Honeymoon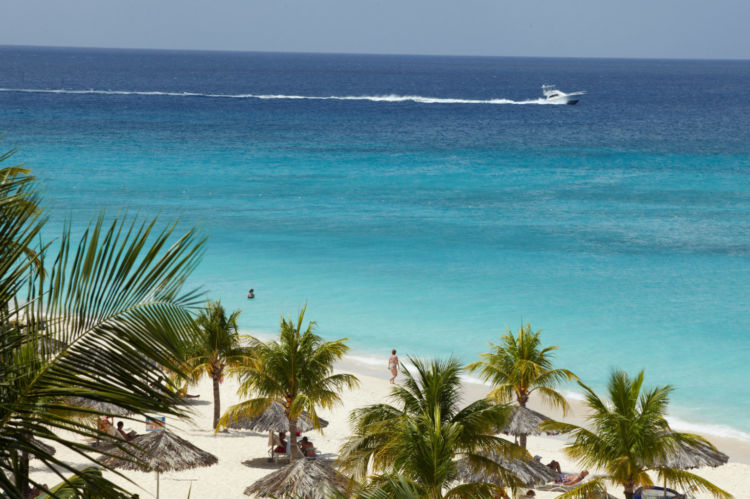 After celebrating an intimate wedding and sealing a lifetime union with your partner, it's time to go for your honeymoon! Your honeymoon isn't just one of your usual holidays—it's THE holiday. It'll be the first-ever holiday in which you and your partner will travel as a married couple. That's why most of the newlyweds want to ensure that their honeymoon will go perfectly and become memorable.
However, it's this pressure that can, sometimes, ruin your honeymoon. Instead of feeding yourself with the stress of having that ideal holiday, the best way to go ahead with your honeymoon is through proper planning, just like how you carefully plan your wedding. A well-planned honeymoon will ensure that everything will flow smoothly and help you save more money and time.
Below are five tips for planning a perfect honeymoon before flying off into the sunset.
1.  Plan Early
If you want to find yourselves on a relaxing honeymoon cruise, sunbathing in a secluded island resort, or, simply, visiting a safari, always choose to plan your honeymoon early. Planning early will increase your chances of booking your desired date and time of your vacation stay. Moreover, some cruise lines and resorts offer cheaper deals to people who book early. So, if you want to save some extra on your honeymoon budget, while at the same time booking your most preferable week possible, then plan early and get right to it.
2. Set A Budget
Keep in mind that honeymoons can, sometimes, be as expensive as weddings. So, before listing down the places you both want to visit, make sure you set your honeymoon budget first. Your budget will be your basis on how will you plan your honeymoon, as well as what places and activities you can do with it. When you have a budget, it helps you settle on wiser decisions faster and urge you to focus on more essential aspects of your holiday, such as accommodation, food, and transportation.
If you want to achieve that perfect and most unforgettable honeymoon, you don't need to set aside a massive amount of budget for that to happen. Sometimes, it's all about creativity, patience, and effort to find the best deals that'll work best for your budget. However, if you have a tight budget for your honeymoon, you can still achieve that perfect holiday by going to local luxury destinations closer to home.
3. Decide On Your Honeymoon Together
Planning your honeymoon must not be a one-person show. Remember, you're both going on that holiday together, which means it's essential that you both love which destination or which date you choose to pick for your holiday getaway. To make it simpler for both of you to decide and weigh on things, it's best to individually list all the places and activities each one of you wants to do on this holiday.
Once done, compare your list and see in which parts you share the same preferences. For the items you enlisted individually, it's up to the both of you on whether you both want to try out each other's things and take your vacation to the next level. The point is to value each other's suggestions, listen to each other, and settle for the holiday that both of you would surely enjoy.
4. Research More About Your Chosen Accommodation
Suppose you've finally chosen your destination and your hotel accommodation. But, your task doesn't end there. It's also recommended that you take your time to research and know more about your chosen accommodation. As much as possible, stay away from family resorts if you're looking for peace and relaxation. Family resorts can be packed with many noisy kids running around the lobby, the swimming pool, or hallways, which might destroy your peaceful holiday.
Moreover, considering doing some detailed research about your hotel's room availability and offered amenities. For example, see if they have a honeymoon suite with a breathtaking balcony view. You can also inquire if they provide complimentary gifts for honeymooners or newlyweds, or if they offer free room upgrades. Don't hesitate to let the hotel staff know that you're planning for a honeymoon. Who knows, they might also prepare a small surprise for you and your spouse, which will surely make the whole experience more memorable.
5. Be Prepared For Possible Hidden Costs
While you may have already set a budget beforehand, it's also vital that you're well-aware and prepared for possible hidden costs. Thus, make sure you check your plane tickets if they already include your luggage. The same goes for your hotel accommodation. Check if it's inclusive of breakfast for two, or free pick-up and drop-off transportations. The more aware you are, the more you can prepare your budget and avoid any unexpected surprise that might ruin your perfect honeymoon.
Takeaway
Planning your perfect honeymoon doesn't have to be emotionally and financially stressful. Keep these tips in hand and let them guide you towards better decision-making for your most awaited holiday. Most importantly, don't forget to enjoy the planning process as much as you'll enjoy the actual experience once it happens.