Published on:
6 Relaxing Activities To Consider For Your Next Vacation
When planning your next vacation, be sure to consider some relaxing activities to help you unwind. Whether you enjoy spending time outdoors or prefer to relax indoors, there are plenty of activities to choose from. Some outdoor activities that can help you unwind on vacation include hiking, biking, and swimming. If you enjoy being indoors, you might consider reading, practicing yoga, or enjoying a massage. No matter what you choose to do, make sure you take some time for yourself to relax and recharge. By the end of this post, you will have six fantastic, relaxing, and rejuvenating activities you can do on vacation.
Take A Leisurely Kayak Trip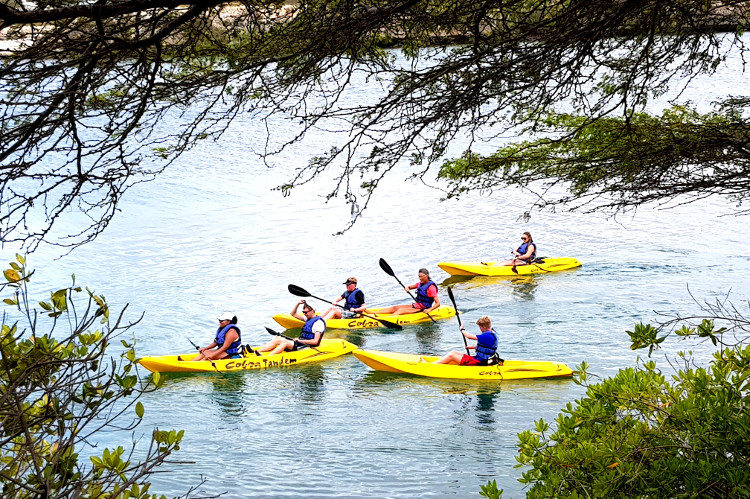 If you have never kayaked before, you're in for a treat. Kayaking is one of those activities that remains elusive for most people, which is unfortunate because it is such a versatile activity. You can make it as active or sedate as you desire, and can go out on a range of waterways. However, if you are simply looking to relax and unwind, you can opt for the more sedate option of a leisurely paddle along a local river. If it's sunny, a canopy or Bimini top will provide some shade, allowing you to paddle farther and more comfortably. Most countries will have spots where you can rent one, but ensure that the rental company provides some basic training and safety gear before heading out on your own. Once you understand the basic movements, have donned your safety gear, and told loved ones where you are paddling, the fun can begin. You can pack a bag with a few supplies like water, cash, and some snacks, then cast off from shore and float your troubles away!
There Is something inherently magical about slowly making your way along the water and exploring the nooks and crannies of the world from the perspective of the water. You will see nature at its very best. No matter where you are located, you will still reap the benefits, whether you are in a village, a city, or a jungle. Every paddle will expel the negativity of the world, and every fresh breath will renew your soul. Just be careful because once you have a taste for exploring the world on a kayak, you might find yourself hooked!
Meander Along Back Alleys
The back alleys of a city are an overlooked treasure trove for travelers. They are the perfect place to find that special something you were looking for. If you genuinely want to explore a location, you have no other option than to leave the comfort of your hotel, put on some walking shoes, and start getting lost (figuratively speaking, of course). One of the best ways to explore a new city is to explore its back alleys. This can be done by going down a street that doesn't seem like it leads anywhere and turning the corner or finding an alleyway off the beaten path. The best part about exploring small back alleys is that they are usually not as crowded as other parts of town. You'll often find locals and tourists alike who have ventured into these areas for their own personal exploration. While exploring these hidden gems, you might find some exciting restaurants or shops that you would never have found otherwise. Nonetheless, you should always take precautions such as telling others which direction you are headed (even if it's only the hotel lobby) and bring plenty of water.
Take A Yoga Break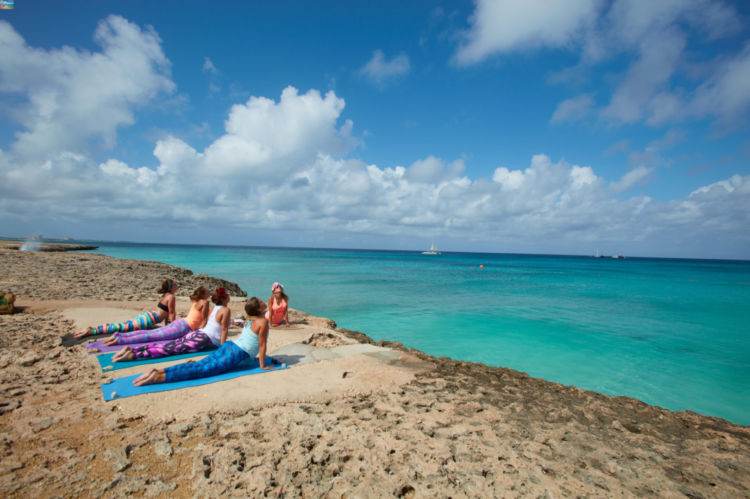 Yoga is an ancient practice that is known as a way to calm the mind and body. It can help you relax, sleep better, and relieve stress. It's also a great way to get in some exercise when on vacation. If you are visiting a country you believe won't have any yoga facilities, you should take some time to practice a few moves by yourself. That way, you have several options:
You can perform a yoga routine every morning or evening at your accommodation
You can search for a suitable spot like a beach or jungle clearing to participate
You can find like-minded travelers to perform a shared yoga session
It's also a great way to get in some exercise when on vacation, which can help you feel energized for your travels and make your time away more exciting.
Explore Surrounding Areas On A Bicycle
The best way to explore a new place is to bike around it. It is the best way to get an overview of the area and also enjoy the scenery. A bike tour is an excellent way for tourists that want to explore rural areas or villages and get some exercise to boot. As with kayaking, as mentioned earlier, you should ensure that you receive appropriate safety gear before hitting the road. Some nations have less than exemplary road safety laws, and you don't want to find yourself caught off guard.
Lounge Around On The Beach
Now you're talking! Often free and a luxurious way to spend a vacation, this activity is synonymous with lazy holidays. All you really need is a beach towel, some cash for drinks, water, and sun protection, and you're good to go. If you are vacationing somewhere that offers sunbeds and umbrellas for a small fee, it is probably worth spending a little extra for the added comfort they can provide.
Explore Nature On Horseback