Published on:
Add Some Island "Charm" to Your Christmas Holiday
Text by Debbie Kunder
Growing up in Pennsylvania, I always associated Christmas with frigid temperatures, snow-covered landscapes, sledding, sitting by the cozy fire, and mugs of hot chocolate. But for the past 16 years, I've celebrated Christmas on the warm and sunny island of Aruba. No snowmen or snowball fights or winter boots here during the holiday season. No need to bundle up in heavy clothes to keep out the cold. But Santa still makes it to island homes, Christmas lights are strung, usually around the base of palm trees, and presents are exchanged with loved ones. Most important of all, the spirit of Christmas is just as strong here in Aruba, a spirit that brings together family and friends to celebrate this magical time of year.
With a nod to island-style Christmas, ALEX AND ANI has launched its Warm Weather Holiday Exclusive Bangles, available this season only, and Kay's Fine Jewelry in Aruba is proud to offer this unique collection. The Warm Weather Holiday Collection includes three different bangles, all adjustable. The silver "Santa with Shades" bangle reminds wearers that no matter where you are for Christmas, whether it's snowy and cold outside or the sun is shining brightly, the Christmas spirit will find you, just as Santa does!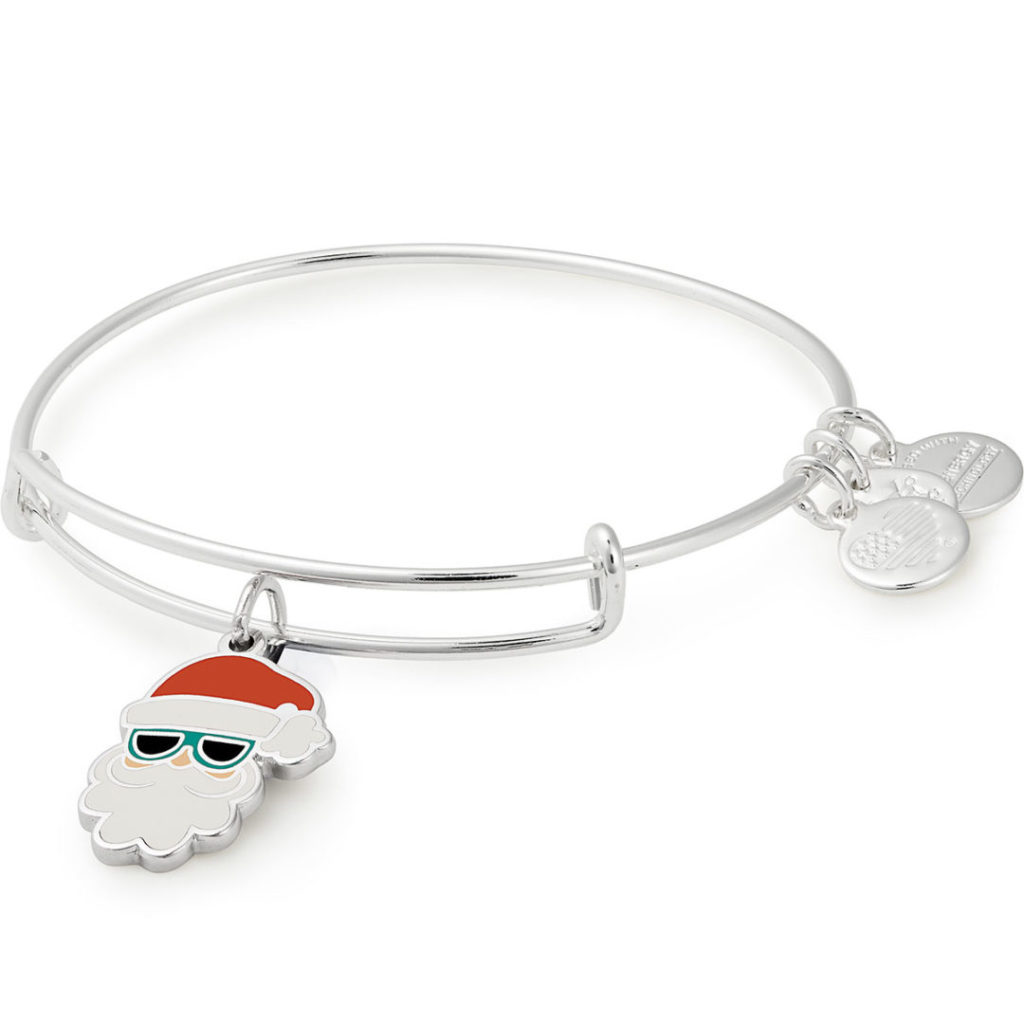 The rose gold "Palm Tree with Presents" bangle is a charming reminder that not all Christmas trees are pines—who says a Christmas tree should be a pine tree anyways? With the pineapple serving as the classic symbol of hospitality, the shiny gold "Christmas Pineapple" charm bracelet reminds us to open our homes and hearts to family and friends at Christmas and to find sweetness in the entire holiday season.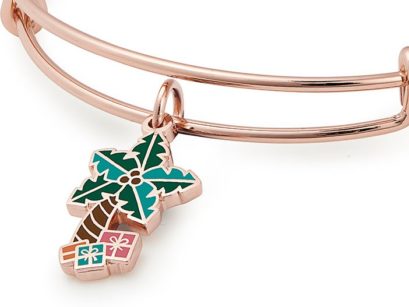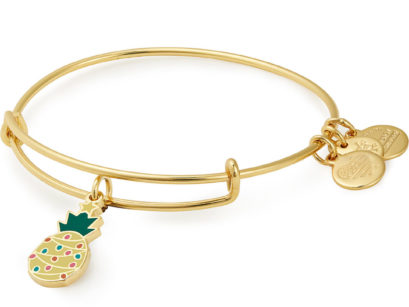 ALEX AND ANI's beautifully designed Warm Weather Holiday Bangles are perfect for those who consider Aruba their happy place—their home away from home—and want to infuse a bit of that island feeling into their holiday season back home. The bangles also make perfect gifts for friends and family who crave that sunny beach vibe all throughout the year, even during the holidays.
The Chugani family of Kay's Fine Jewelry in Aruba cordially invites you to become acquainted with the Warm Weather Holiday Bangle Collection while visiting the island. Buy now at Kay's Fine Jewelry (https://www.kaysfinejewelry.com/collections/alex-and-ani) and take some island warmth back with you to add to your holiday cheer!