Published on:
Amsterdam Manor Beach Resort Shines a Light on Autism Awareness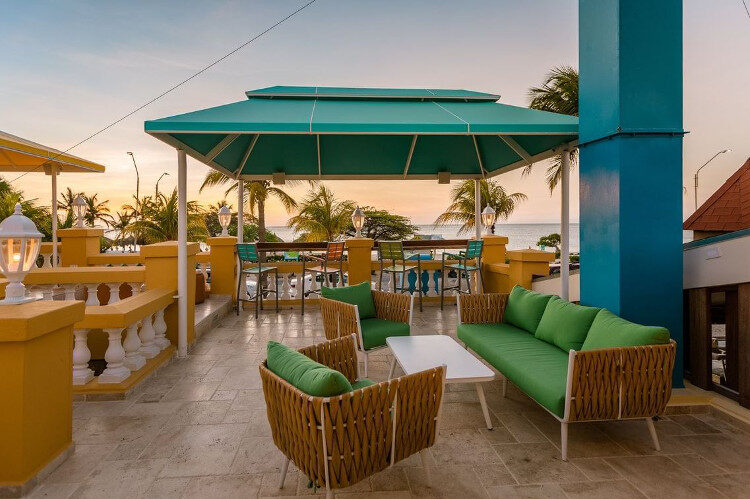 World Autism Day was Saturday, April 2, and the month of April is designated as National Autism Acceptance Month in the U.S. To show support and continue encouraging autism acceptance and awareness, Amsterdam Manor Beach Resort and Horizons Bar is raising funds throughout the month of April to help the Autism Foundation in Aruba, one of the few organizations on the island that works specifically for the interest of people with autism, their families, and caretakers.
Throughout April, and for the first time ever, a portion of Horizons' menu sales, including the Happy Puzzle Cocktail as well as food items, will be donated directly to the foundation. In addition, the entire Amsterdam Manor property will glow a beautiful blue all April long in support of Autism Acceptance month – the second time the resort has done this.