Published on:
An Islander's Restaurant Shortlist
Written by Karin Swiers
Banner photo of Zeerovers by Artmando Multimedia
Aruba is a paradise for beach lovers and food lovers alike, and offers mouthwatering options for every wallet and every taste. Did you know Aruba is home to 90 different nationalities? No surprise that this cultural melting pot has influenced the island's restaurant offerings and special menu items. My partner and I were lucky enough to live on this slice of paradise for 15 years. This month marked our first return visit to Aruba after moving to Hawaii almost 1.5 years ago. Besides meeting up with great friends, we were also looking forward to having some of the best food on the island. Here's the list of our absolute favorite restaurants that we were able to visit while on the island for only six days:
Cafe 080
This is a must-visit place in Noord (close to Palm Beach) if you can appreciate typical Dutch snacks in a very informal, outdoor setting. We are Dutch-born, living in Hawaii, where there's no Dutch food to be found except for some Gouda cheese, so we dug right in, ordering bitterballen and frikandel speciaal. Cafe 080's menu also offers fresh (fried) fish and various styles of freshly prepared mashes (kale & potato mash, called boerenkool stamppot; carrot, onion & potato mash, called hutspot; and sauerkraut, sausage, bacon & potato mash, called zuurkool stamppot). It enjoys a loyal local following, and it's also a stop on the Kukoo Kunuku party bus's barhopping route.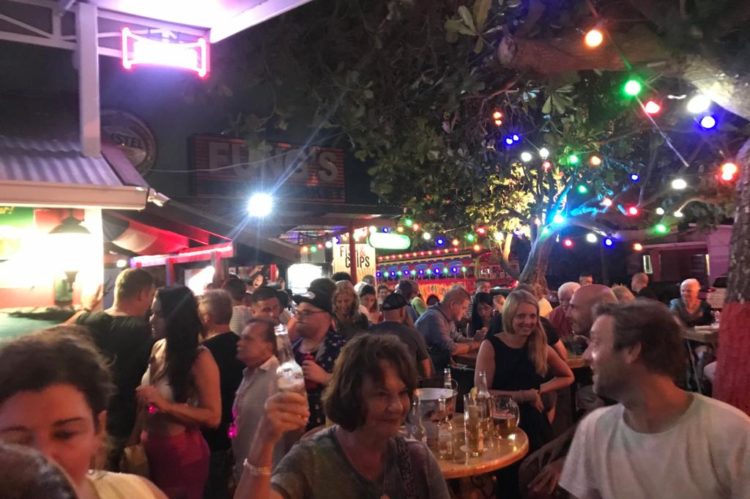 Indo
Indo is a hole-in-the-wall eatery in Noord where you will find lots of locals from all walks of life. The restaurant serves delicious Surinamese and Indonesian fare with some Aruban influences—very tasteful, generous portions, and very reasonable pricing. This is a true hidden gem on the outskirts of the Palm Beach high-rise hotel area, and you will love it. We had their tasty roti, a nasi petjel, and a gado-gado with chicken on the bone.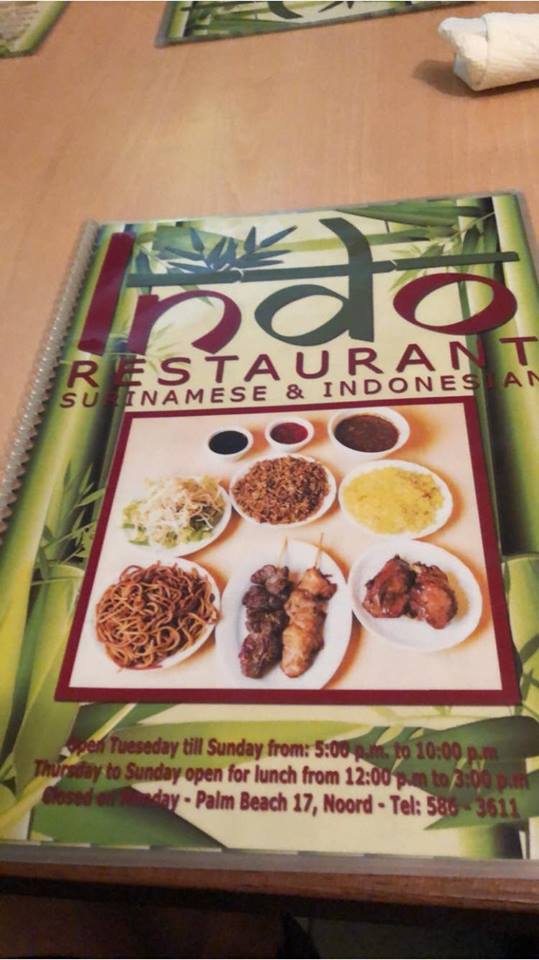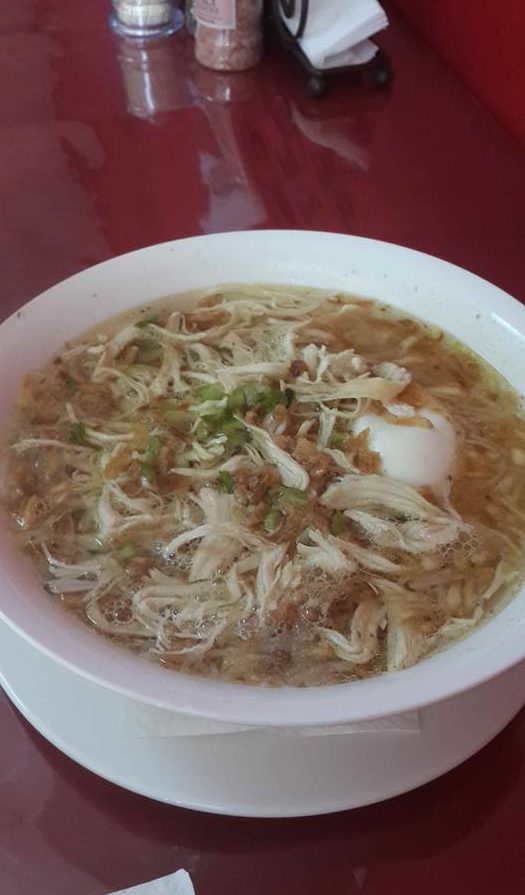 Zeerovers
This place once was a very low-key hangout for local fishermen in a sleepy beach town called Savaneta. Over the last two decades, Zeerovers has expanded and developed itself as one of the most frequented restaurants on the island by locals and visitors alike (expect long lines any time of day; they are open for lunch and dinner and only accept cash; closed Monday). The fish is always a fresh catch, along with shrimps from the deep fryer served in colorful baskets, true to Caribbean style, and the prices are highly affordable. Also promising a breathtaking oceanfront location and authentic Aruban ambiance, this place is a must-visit.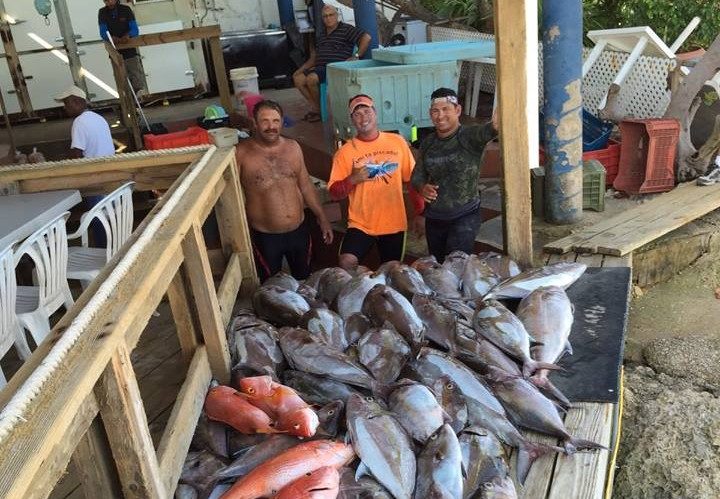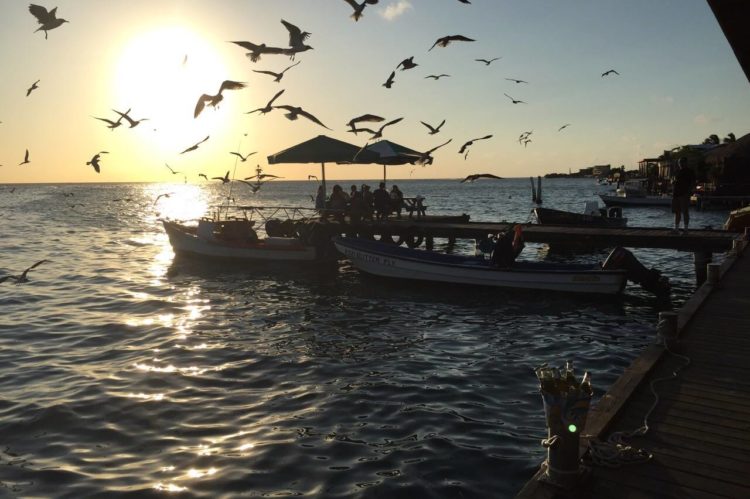 Papiamento
Papiamento is the most upscale restaurant on this list and a romantic address for fine dining in a lush courtyard overlooking the pool of a century-old traditional Aruban cunucu house. This is a place to visit for a special night out or when you have something to celebrate (in our case, our first return trip to Aruba after living here for 15 years). The fare is international with touches of Aruban cuisine; try the local keshi yena, a stuffed-cheese appetizer dish. Specialties include their dishes served sizzling on a hot stone. We had a rib eye and the classic tournedos with fresh mushrooms; both steaks were cooked to perfection and oh so tender.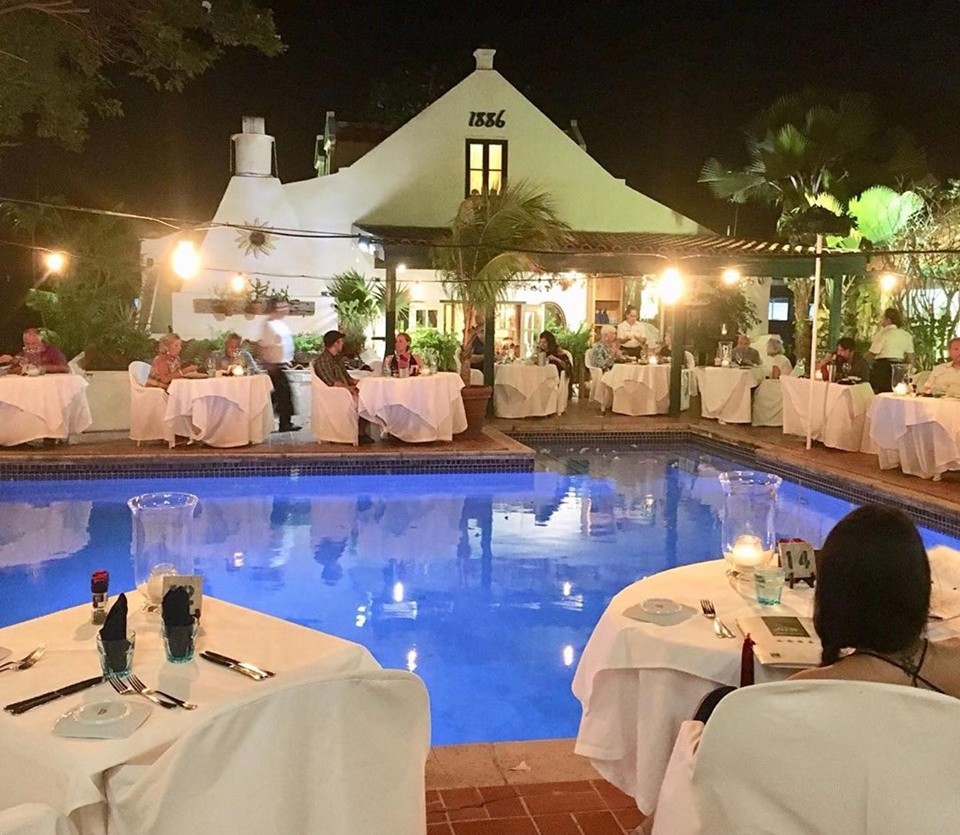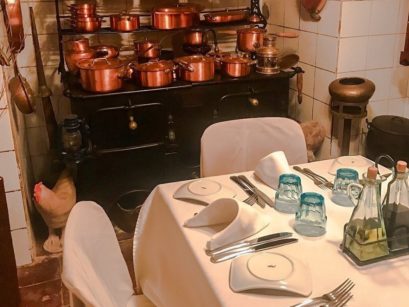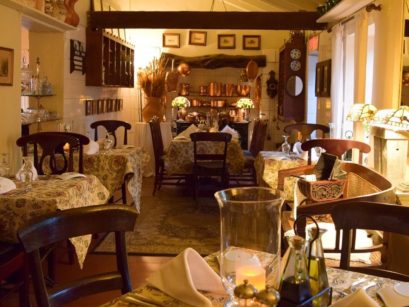 Local Store
True to its name, this is a great gathering place for the local workforce to unwind in the late afternoon and early evening, usually with some chilled beers (this place is known for its wide selection of specialty and imported beers, yet also serves the local brews) and baskets filled with finger food. We had spicy and non-spicy chicken wings, popcorn-style scampi, and funchi fries (this is a local cornmeal mush, deep-fried and topped with melted cheese—so good). Their burgers are also definitely worth a try.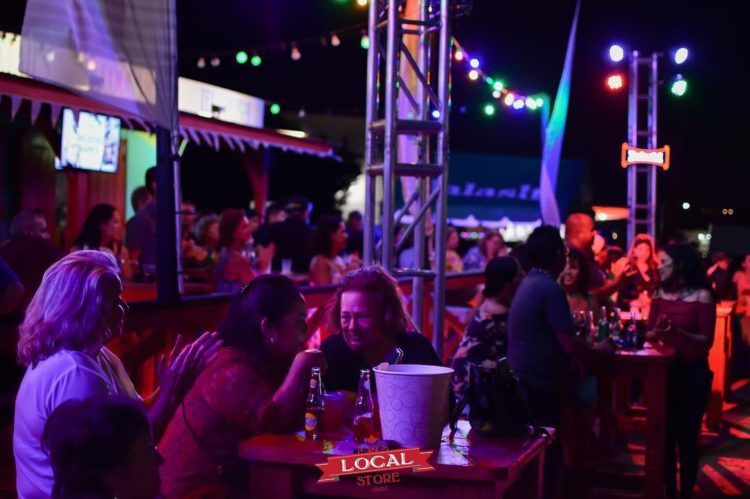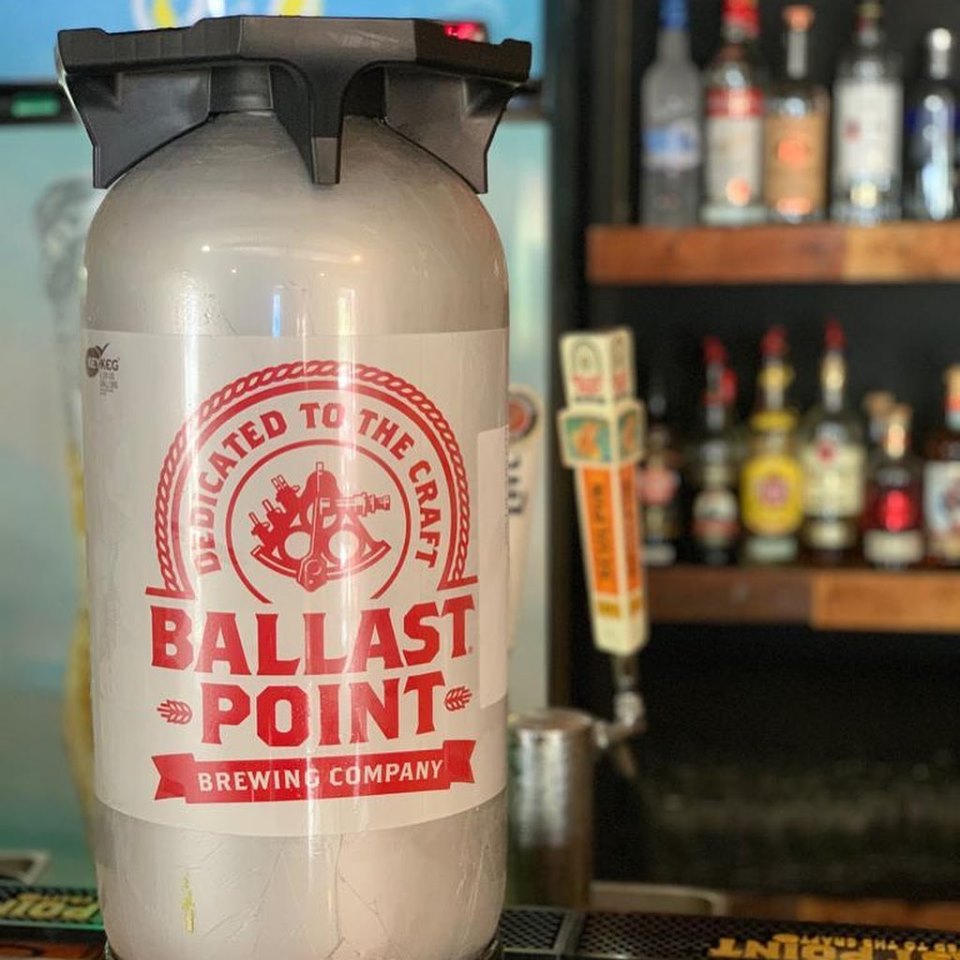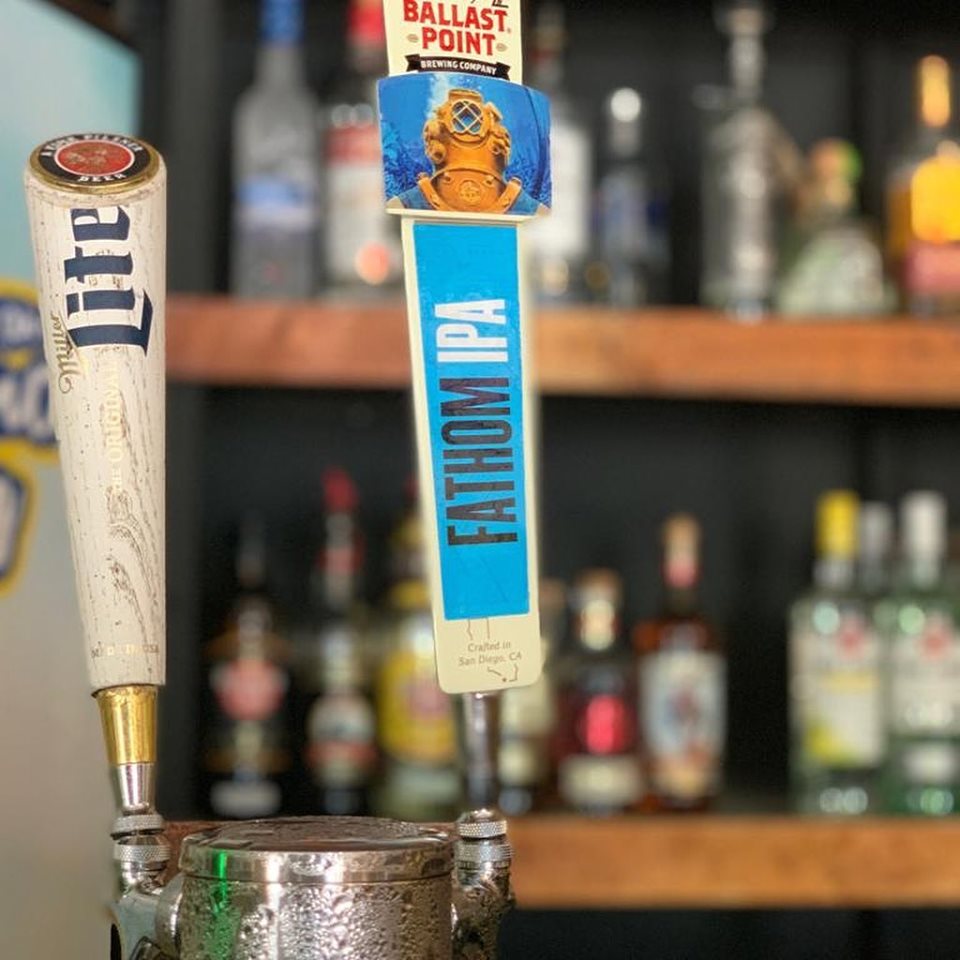 The Lobby at Aruba Marriott

There are a few really good places for sushi in Aruba. Worth a visit are Azia Restaurant & Lounge in Palm Beach and Omakase Sushi Bar located inside Manchebo Beach Resort in Eagle Beach, yet we chose The Lobby at the Aruba Marriott Resort in Palm Beach, as it is a convenient place to gather for meetings and this was a work lunch. Their rolls and sashimi platters are truly amazing. We had the Dragon Roll with a lightly smoked flavor—excellent! Other rolls we liked included the Acevichado Roll (a fusion of Japanese and Peruvian cuisines), Tuna Volcano Roll (there is a reason for the "volcano") and the Aruban Roll, with mango/passion fruit salsa and pica di papaya. In short: whatever you order here, you can't go wrong.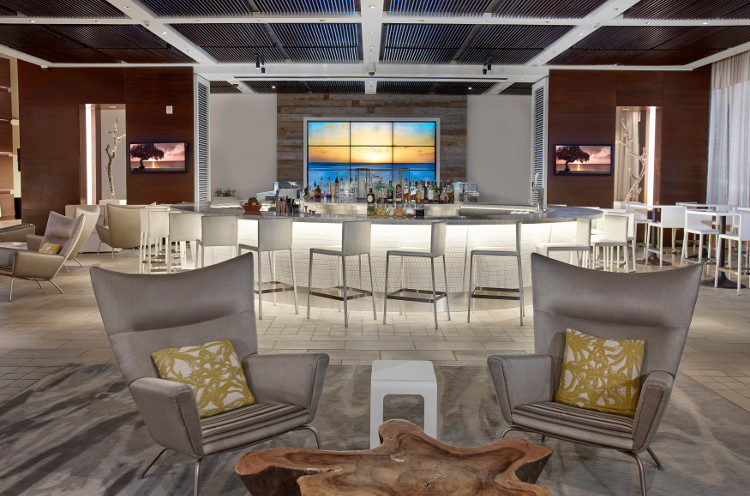 Atardi
We have several favorites when it comes to a more upscale beach dining experience in Aruba. They all offer front-row seats on the beach to take in Aruba's magnificent sunsets over tasty (yet somewhat pricey) meals. At Barefoot, close to the airport and adjacent to Surfside Beach in Oranjestad, the international menu is steady, as is the service. If you are fascinated by planes, you will also like the occasional flyby of an incoming flight (no disturbance to your dinner experience whatsoever). Another favorite is Flying Fishbone in rustic Savaneta, with a "wow" oceanfront setting and a unique arrival experience as you pass through a historic Aruban cunucu house. However, this restaurant is so popular that you won't exactly have the place to yourself; expect almost shoulder-to-shoulder table placements on their cozy beach area. Nice touch: they offer a few tables with seating in the ocean—yes, dining with your feet in the water! We chose Atardi, located oceanfront at the Aruba Marriott Resort, known for its fresh fish specialties and consistent food quality. On this visit, we booked their private dining deck for a special celebration, and it was the perfect spot in every way: the setting, service, food, sunset, and view were all equally fantastic.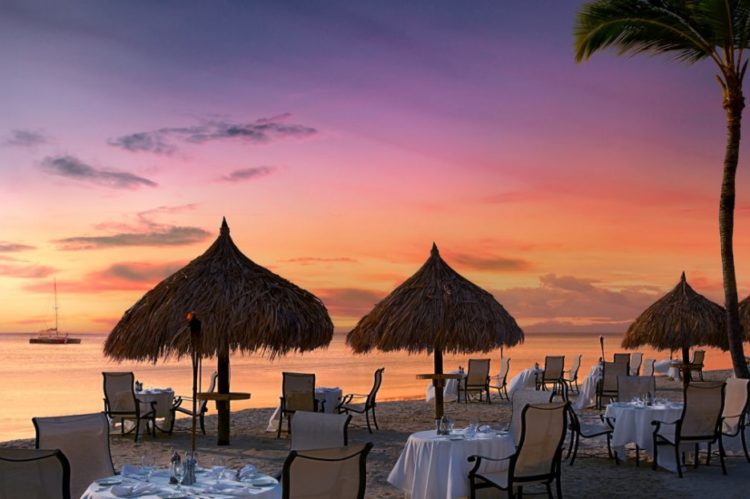 Hoping this "shortlist" will inspire you to try some different options while you are on the "One happy island." Bon apetit!