Published on:
Angels in Aruba
Written by Stacy Baumann
Hi! My name is Stacy. I'm an American expat, and I'm the mother of one of the only two completely blind children on Aruba. When I was 25, my gynecologist—who was also a friendly colleague in the hospital system I worked for at that time—sat me down, with tiny tears in her eyes, and told me that I'd never be a mother. She cried with me that day, because she knew that she'd just broken my heart. The next five years passed by in a blur. I became a workaholic. Each day of my life bled into the next. I thought about getting a cat.  Then one day, I freaked out, went on vacation to Aruba, got engaged to a local boy, and eventually ran away from my boring life in New Jersey to an island in the sun. We were going to start a watersports company on the beach and then sail around the world one day. I was going to write a bestselling novel. We were thinking about getting a cat.
Then I found out I was pregnant. Amazing! Thank heavens for that Caribbean breeze! My son was born prematurely and subsequently lost his vision. It hasn't been easy raising a blind child, but answering the question "Mom, why am I blind?" has never been difficult for me because the alternative is unthinkable—a world where I never got to be a mom.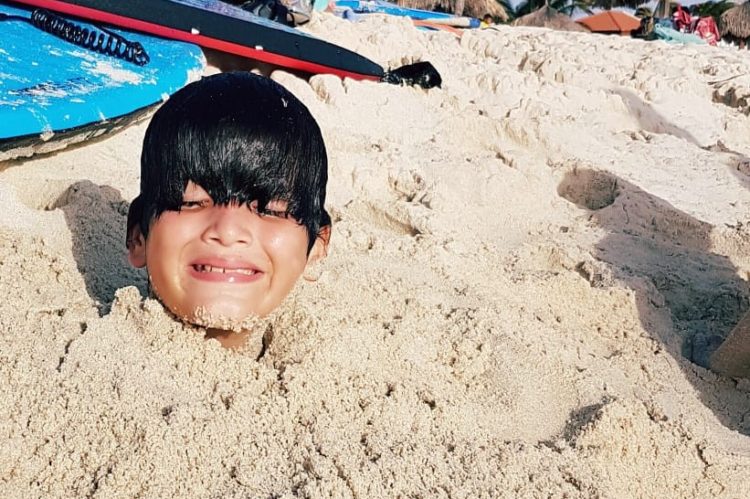 When my son was small, I used to worry obsessively if I was doing the wrong thing by raising him in Aruba. My somewhat estranged father was the only surviving member of my nuclear family, and he begged me to take my son back to the States where "our more advanced society" would be able to better support us. Over the years, here on the island, many people have asked me why I don't just go home.
The thing was, by the time my son was born, Aruba WAS my home. My mother was deceased, and my father was completely unstable. Since, sadly, I'm not independently wealthy, I would have had to put my baby in daycare and work full-time to support us if I had returned to the States. I also would have had to break up my little family because my son's father's blood runs Aruban blue. He would be absolutely miserable living in America. I decided to stay on the island and devote myself to being a stay-at-home mom to my very special little dude—with the option to bail and run to a school for the blind in America at the first sign of trouble. That trouble never came.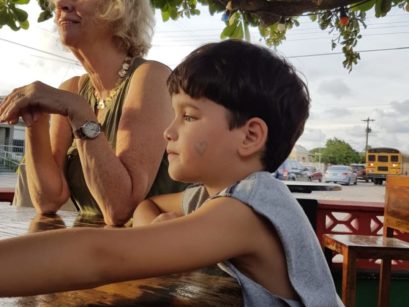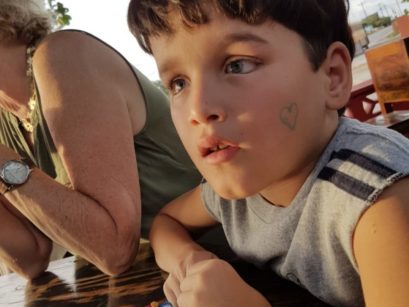 Being in such a tiny microcosm, my son receives attention and opportunities he wouldn't have in the States. Friday night, for example, a very generous man named Luis Miguel Mansur heard through the Aruban grapevine that my Gabriel's favorite band is Ozuna. You can see in the pictures from the concert how that worked out for my boy.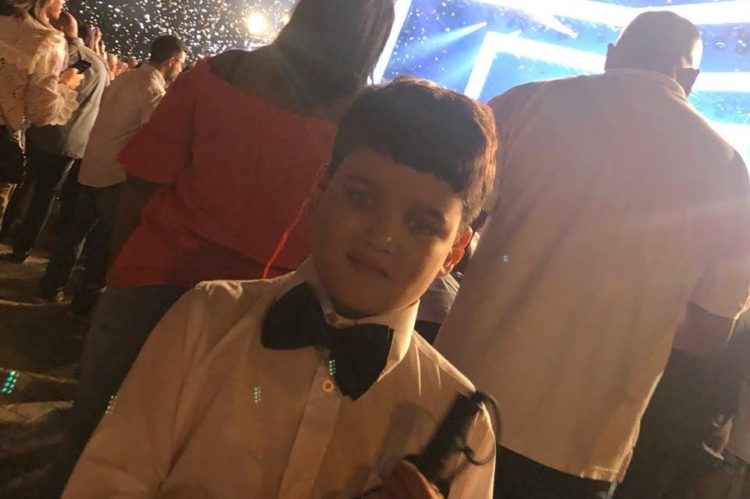 Many organizations on the island have stepped up to support us, from the Kiwanis Club, which used to bring us Christmas baskets when my son was a baby and we were trying to get by on a fisherman's salary, to Gianni's Group, who made my dream of bringing "A Dinner in the Dark" to Aruba come true. The individual guidance I received from everyone at FAVI (Aruba's Foundation for the Visually Impaired) has helped me become a better mom for my special kid.  St. Anna's School in Noord was brave enough to be the first to take on the challenge of educating a blind elementary school student, and with the help of the government and local policemen, my son was recently able to pass his fifth grade traffic test—just like all of his sighted peers.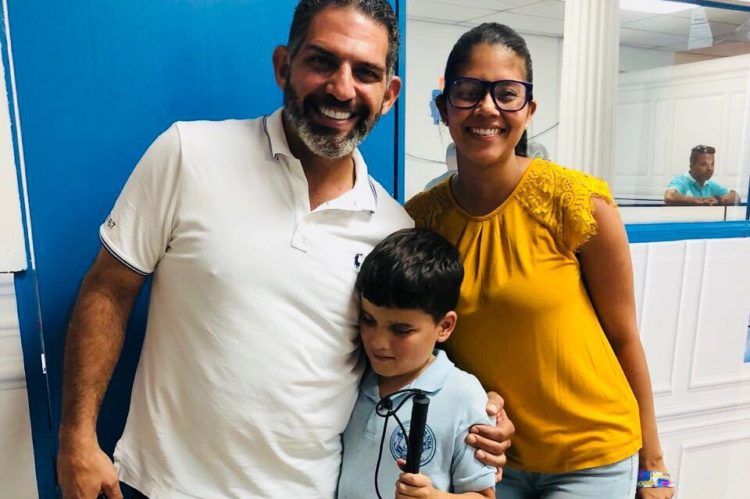 There is an absolute laundry list of individual people I could thank for helping us out along the way, but I'm terrified I'd offend someone by accidentally forgetting to list them. However, I'm a grateful person, so I'm sure you already know who you are and how much you're appreciated.
Eleven years have gone by since I made the decision to raise my child on Aruba. I have no regrets. Life has changed completely since the day I found out I was going to be a mom, but it's all good. Gabriel's daddy and I aren't together anymore, but the love that we have for our child has led to a beautiful friendship. That man gave me my miracle—how could I not adore him? I've found my life partner and achieved my dream of becoming a writer, but I didn't do any of that by myself. I did it with the help of all the angels who found us on the island I'm lucky enough to call home.
#OneHappyIsland #OneHappyMom