Published on:
Art for the Soul in Aruba
Text by Kyara Keith / Photography by Steve Keith
There's something very special about taking a few hours to just focus inward, to disconnect from things that demand constant attention and distract from the simple joys in life. Soul Art uses a blend of meditation, yoga, and art to grant us access to the deep places of our psyche and consciousness that inspire creative ideas while simultaneously offering us tools that can be used to express new insights gained through meditation. Simply put, Soul Art offers a way to reconnect with ourselves in a creative and healing way.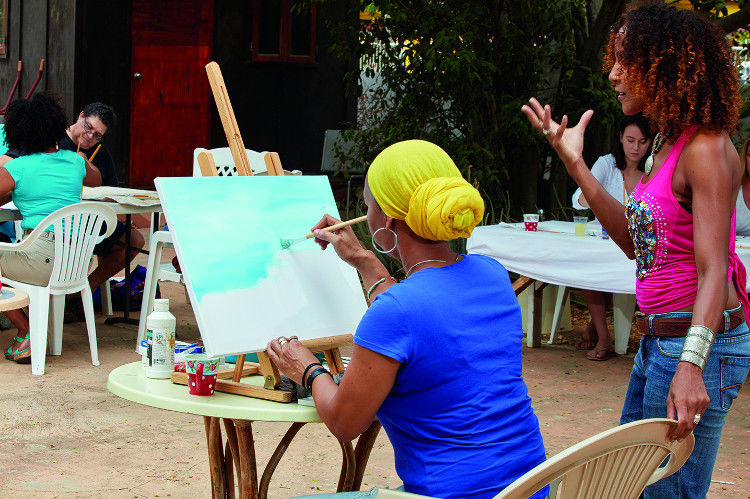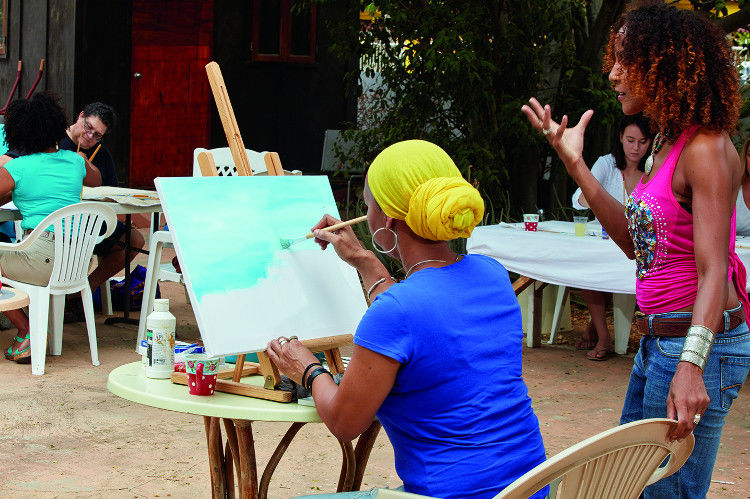 I had the opportunity to join a Soul Art class myself. We arrived at Prana, a yoga and healing arts center where the Soul Art workshop was being hosted. As we walked in, we were welcomed by the sight of a beautiful Caribbean garden. The area was surrounded by lush trees, making the space feel disconnected from the stresses of the rest of the world. The garden was certainly enchanting on its own, but the unequivocal focal point was the monumental cactus encompassed by lively greenery at the center of the space. We couldn't help but marvel at the regality of Mother Nature when standing near a living thing so big and us so small.
The tranquility of the garden created the perfect ambience for the stand-up meditation. We walked to a wooden platform, where we gathered to form a circle. We each took a deep breath and closed our eyes. The purpose of the workshop was to meditate on self-love and what that meant to each of us individually. However, we were welcome to choose our own thoughts and ideas to meditate on.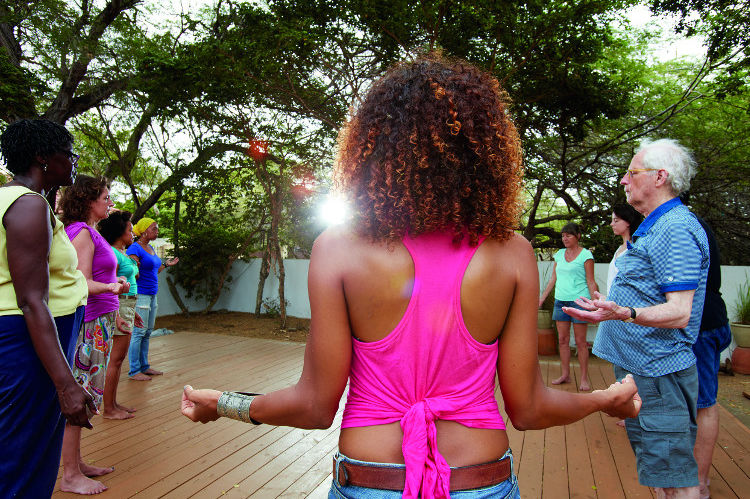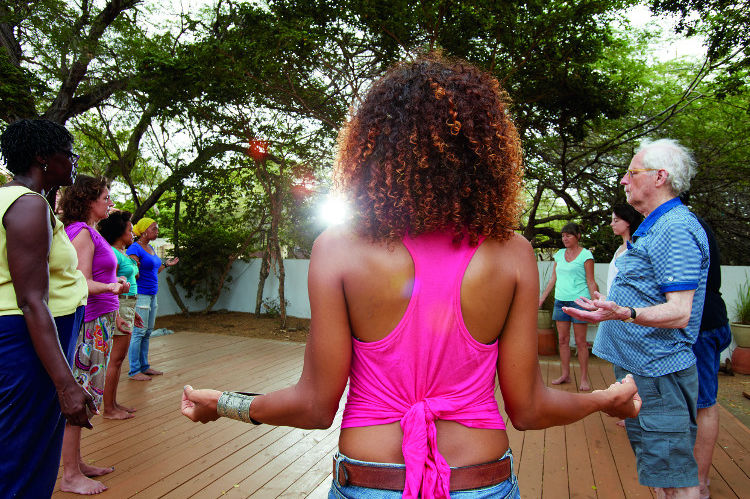 The class was led by celebrated local artist Vanessa Paulina, whose paintings have been exhibited in galleries around the world. In addition to being an autodidactic artist, she is a designer and an illustrator. She guided us through the meditation, leading us first through ways of being centered and in tune with the world around us. There's a curious duality born when focusing the mind on uncovering things deep within ourselves while simultaneously being attentive and sensitive to our surroundings: for example, being hyperaware of the slow expansion and compression of the lungs and tasting the air as it goes in and out of the mouth while also noticing nuances and complexities in thoughts and emotions unseen and overlooked before. This peculiar consciousness serves to provide a feeling of balance and peace within the body and mind. It is a grounding experience that helps to release the creativity masked by the distractions and commotion of life.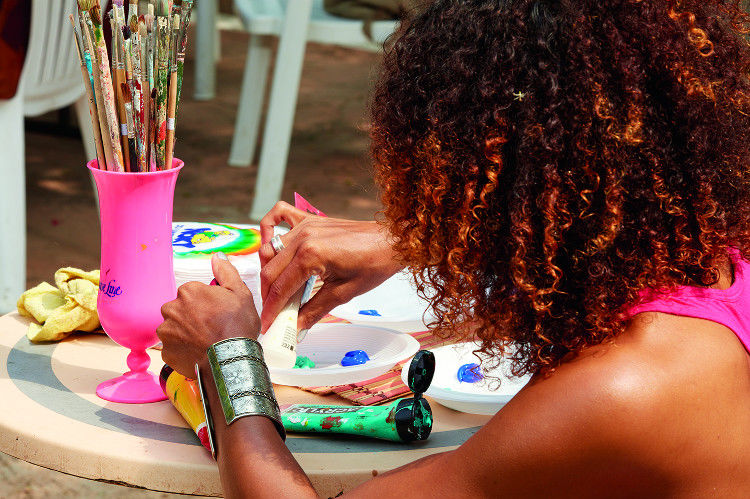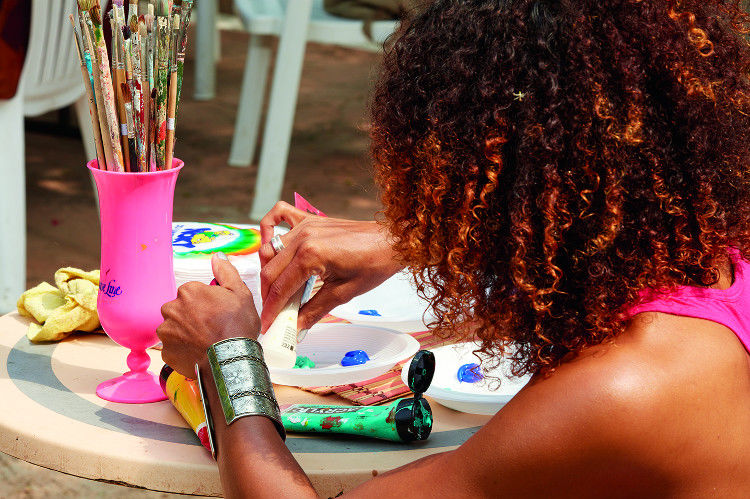 After meditation, we were left with clear thoughts and feelings about what we wanted to create. We walked over to our painting tables and sat under the shade of the trees. With the sun filtering in through the leaves and the wind playing in the branches, we painted. The environment was very warm and friendly. There was laughter, tea, coffee, and chocolate.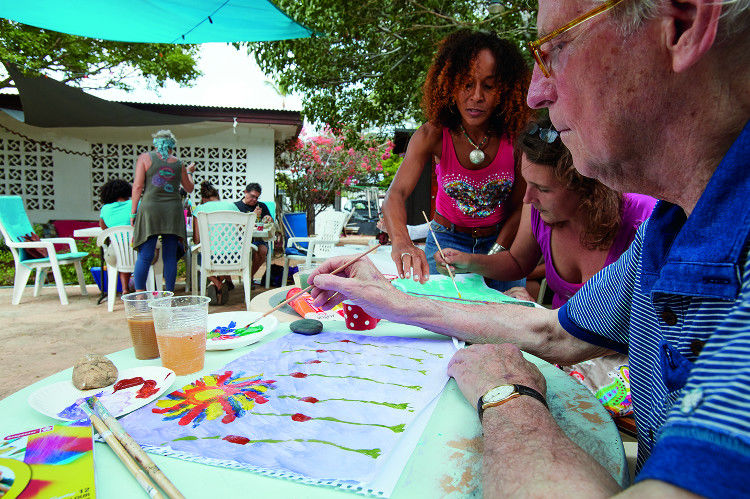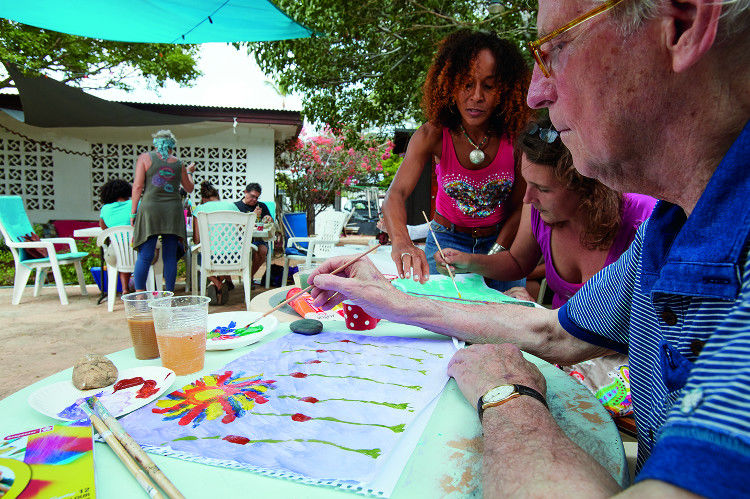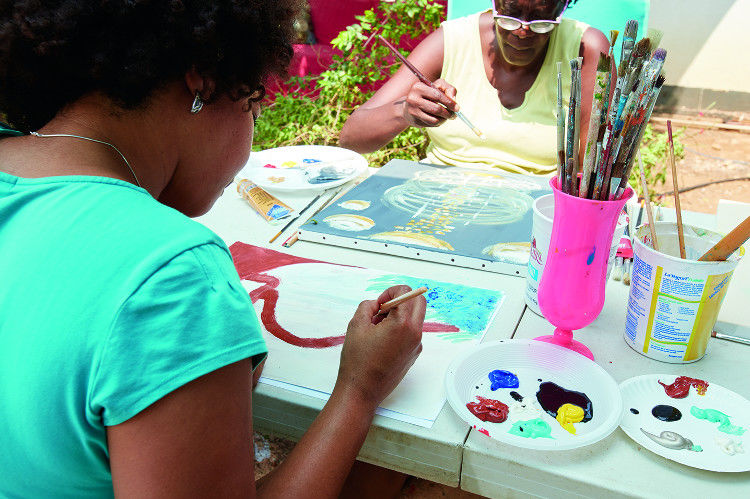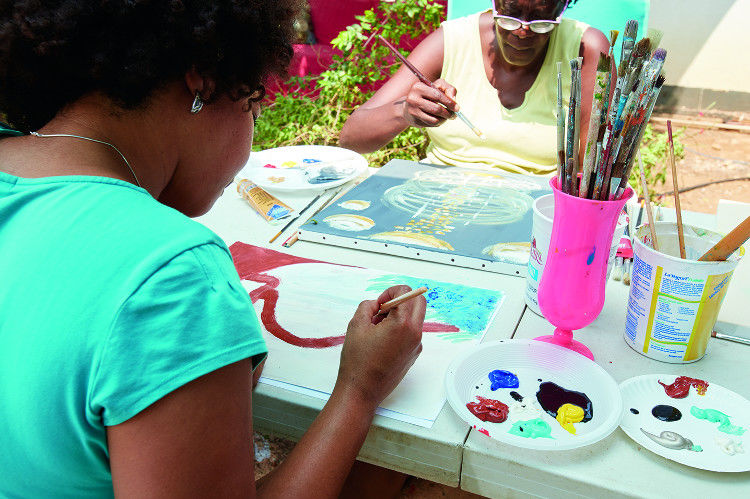 Nearly two hours later, Vanessa asked us all to present our paintings. Each of us was open to sharing what our piece meant to us, resulting in meaningful discussions and a collection of interesting perspectives on life.
With warm good-byes and promises to come back, I left feeling more perceptive and sensitive to the world around me. It was a positive and enlightening experience I would love to be a part of again. I would recommend Soul Art to anyone open to this deep and wonderful experience.
If you wish to participate in Soul Art, contact Vanessa via her website to see what classes she is currently offering. She can also offer private Soul Art classes.