Published on:
Aruba Aloe & Scubble Bubbles Collaborating Once Again
At the end of 2018, Aruba Aloe proudly launched its new reef-safe mineral sunscreen. To underscore its commitment to protecting Aruba's precious coral reefs, the Aloe company has been supporting the efforts of the Scubble Bubbles, a local youth diving group that is focused on helping to restore the coral reefs of Aruba. Most recently, Aruba Aloe handed over a check of Awg. 6,434.36, representing the funds collected by Aruba Aloe in all its stores for the group since January 2019.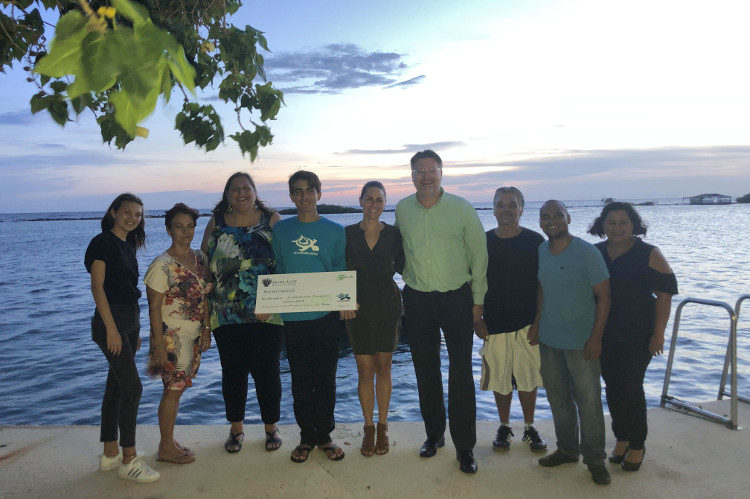 During the fundraising campaign, Aruba Aloe's sales associates made every customer aware of the campaign at checkout, explaining the goals of the Scubble Bubbles group and the importance of supporting their efforts through donating. Aruba Aloe is grateful to clients who chose to donate to the Scubble Bubbles through the campaign.
The Scubble Bubbles was founded by a group of high school students and their instructor, Nichole Danser, and has since grown to include a number of environmentally conscious teen scuba divers concerned about ocean conservation. After much research, they embarked on a mission to foster Aruba's coral reefs. Using a basic framework of PVC, the group has created thriving underwater coral nurseries at two sites.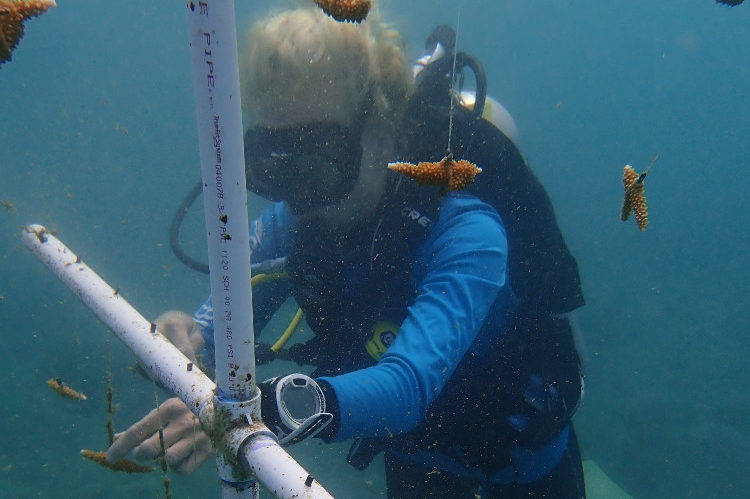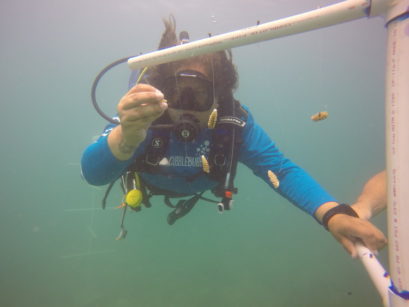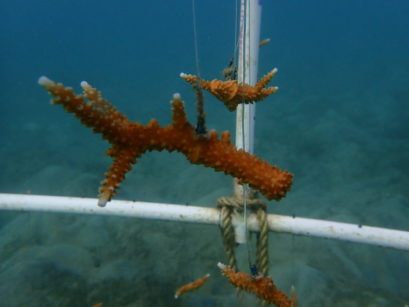 One of these sites was sponsored by Aruba Aloe, which handed over an impressive check of Awg. 10.000,- to the Scubble Bubbles on the heels of the Aloe company's exciting launch of its new reef-safe mineral sunscreen. The "Aruba Aloe Coral Nursery" is located just off the coast of Savaneta and was officially opened on World Reef Awareness Day. At the nursery, coral reef fragments can be rehabilitated and nursed back to mature size before being transplanted back out onto the reef.
Nichole Danser of Scubble Bubbles says, "The corals at the Aruba Aloe Coral Nursery are growing well. Because the corals came from 5 different populations and have 5 different genetics, they are growing at different rates. It is amazing to see how fast some of the corals are growing. After only 4 months, some are halfway to the goal size for outplanting. We are excited about this new donation and will use it to extend our restoration project to include another species of coral. This is very important for our reef structure, but also for biodiversity."
With Aruba Aloe's most recently cut check of Afl. 6,434.36, the Scubble Bubbles will be able to cover the ongoing cost of materials used to build the artificial reefs as well as diving equipment costs.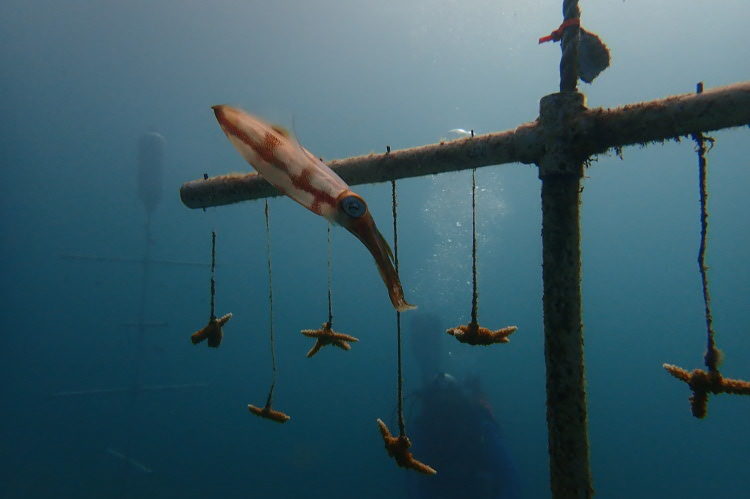 Aruba Aloe is invested in helping to preserve Aruba's flora and fauna for future generations. This is one of the reasons why the company switched to producing reef-safe mineral-based sunscreens at the end of 2018. The new formula contains titanium dioxide and zinc oxide, which are safe for coral reefs, and also refrain from the use of nanoparticles, which can be ingested by corals. Furthermore, the formula uses mild, coral-safe ingredients according to the strict standards of the Environmental Working Group.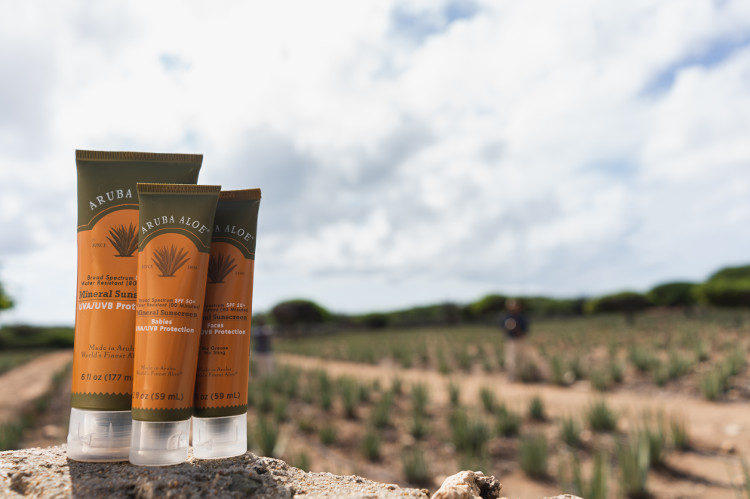 Aruba Aloe invites both locals and island guests to try its new mineral sunscreens, which contain 100% Pure Aloe Vera Gel, available at all Aruba Aloe retail stores across the island. The Aloe company also wishes the Scubble Bubbles the best of luck in their laudable endeavor to protect and restore Aruba's coral reefs.
Aruba Aloe, founded in 1890, is one of the few Aloe companies in the world that grows, harvests, and processes its own Aloe on-site. This Aloe, considered to be the finest Aloe in the world, is the base of an ever-growing collection of premium skin, hair, and sun care products. Aruba Aloe currently has 16 retail stores, and its products are available for purchase on www.arubaaloe.com (US & Canada) and www.arubaaloe.nl (Europe).