Published on:
Aruba Butterfly Farm—Fun for the Whole Family!
Text by Debbie Kunder / Images by Steve Keith
Not all Caribbean destinations are ideal for families, but Aruba certainly knows how to please every member of your clan with a wide variety of fun, family-approved activities. Visiting interactive animal sanctuaries, engaging in underwater adventures, exploring natural attractions, and much more will bring your family together in a fun and meaningful way—and keep the kids off their phones!
In the Spotlight: Aruba Butterfly Farm
One activity guaranteed to please every member of the family, no matter their age, is a visit to the Aruba Butterfly Farm. Located in Palm Beach, the Aruba Butterfly Farm invites the whole family to step within its mesh enclosure to observe hundreds of butterflies representing many different species from around the globe as they flit and flutter among the flowering plants. Dedicated tour guides provide engaging, kid-friendly explanations of butterfly habits and the stages of metamorphosis, with each stage clearly on display within the farm. Indeed, a visit to the farm is a great way to "sneak" an educational experience into your family vacation.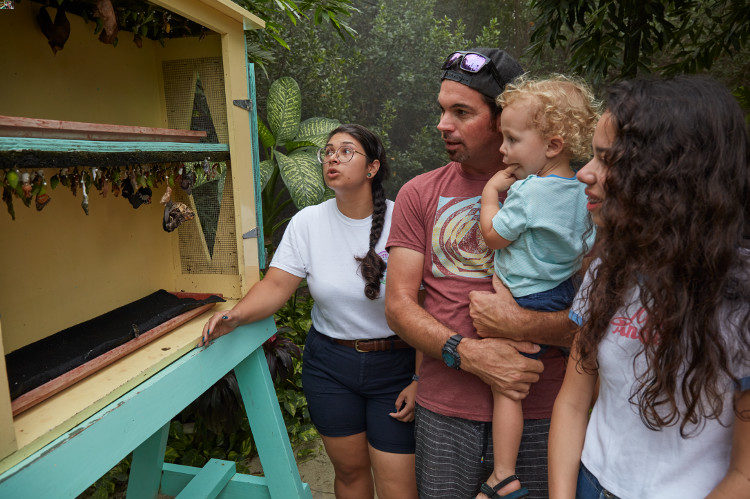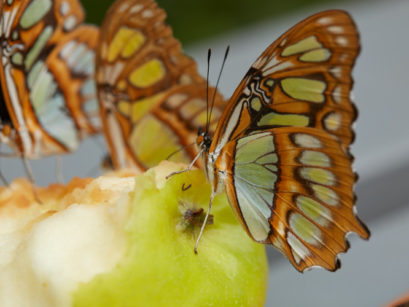 Kids will enjoy exploring all the nooks and crannies within the farm, searching for the most beautiful butterfly, while Mom and Dad will enjoy the little ponds and trickling fountains that enhance the sense of tranquility within this tropical butterfly haven. Benches are spread throughout the farm, providing elderly guests with a place to rest and enjoy the scenery. Wear bright colors to coax the butterflies into landing on you—it's good luck!—and make sure to bring your camera. On your way out, pick out a lovely butterfly-inspired souvenir from the gift shop.