Published on:
Finding My Fitness Lane in CrossFit
Text by Tina Causey-Bislick / Images by Steve Keith
It was the dreaded bastion of my fitness journey—that seemingly insurmountable genre of exercise that I avoided wholeheartedly.  Through much of my life, exercise was centric to who I was.  I learned discipline and commitment through the rigors of competitive swimming for most of my youth, with my mother filling in any scheduling gaps for me and my sisters with years of dance lessons, a couple of seasons of ice skating, and running on the track team in junior high and high school.  As an adult, I bopped my way through the aerobic dance craze, step classes, Spinning, Pilates, multiple styles of yoga, weight training with a trainer, TRX, Body Pump, mountain biking, beach tennis, and Zumba, and I even strapped on some high heels and gave pole dancing/fitness a spin. Throw in some workout videos (remember Buns of Steel or The Firm workouts?!), and I think I managed to try just about every fitness craze out there.  All but one.  CrossFit.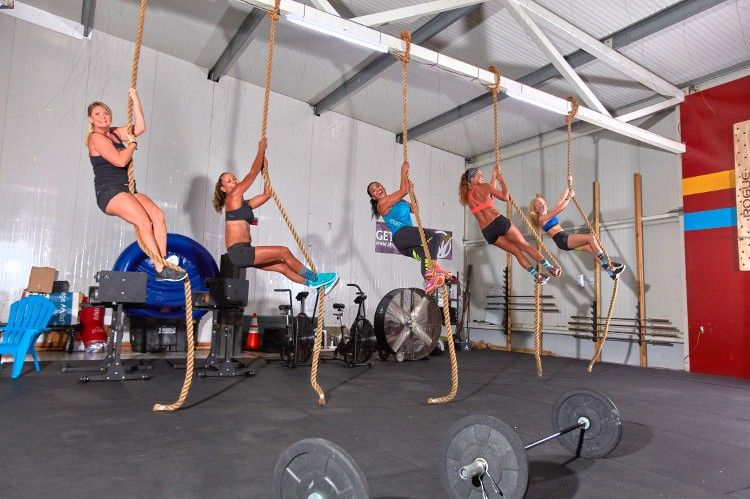 Recently, I succumbed to the rigors of an insane schedule and allowed myself a two-year semi-hiatus from fitness, and it showed.  I dug a hole for myself that would require some major shoveling to get out of.  I needed a jump-start.  Could CrossFit be it?  I heard the horror stories: "It's so intense that you will want to puke every time."  I had just turned 51: Would I be in over my head? Should I just accept that at my age I will never be any version of my former fit self?
Some of my friends from beach tennis became absorbed in the CrossFit culture that has really taken off on the island over the past few years.  Their fitness levels, physiques, and even their beach tennis games took huge leaps.  My friend Yvette—she is one of my fitness "role models" who, like me, has dabbled in quite a variety of exercise and sports—has completely immersed herself in the CrossFit lifestyle for more than three years, and though she has always looked great, she now looks fricking amazing and is one of the top female CrossFitters on the island.  Like many, she was apprehensive, but her brother-in-law encouraged her to try something new and was convinced she would love it.  "I was scared," Yvette tells me, "but after my first WOD (workout of the day), I was hooked!"  Not a fan of the traditional gym scene, she was never motivated to see her various well-intentioned gym memberships through.  But once she joined CrossFit A297, the island's first official CrossFit affiliate, she kept going back daily for more. "No sport ever had that effect on me before. It's just so nice to feel strong," Yvette says.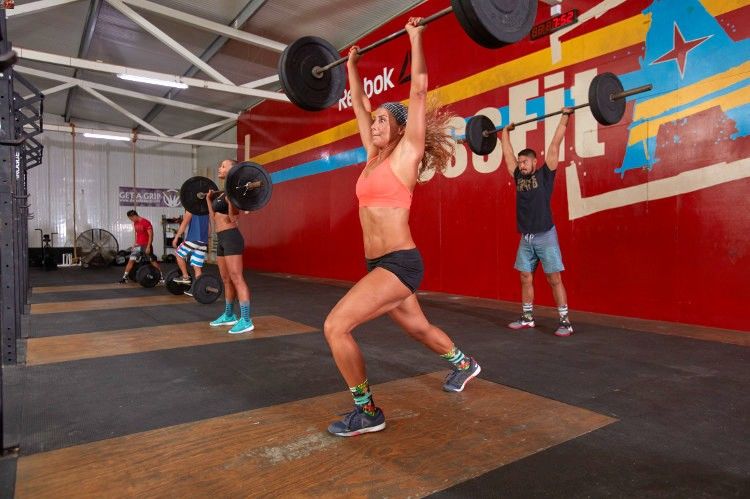 CrossFit A297 is owned by Leroy and Crystal de Vries. Crystal is a native of Atlanta, GA, and although Leroy was born in Atlanta (his parents are from Aruba), he spent a well-traveled childhood living in Holland, Trinidad, the UAE, and Aruba, as well as Atlanta.  The couple met in 2004, but didn't catch the CrossFit buzz until a few years later. "Leroy has always been more physically active than me—he started CrossFit a year before I started, after we had our first child, Sophia," explains Crystal.  Leroy progressed to coaching CrossFit, and upon Crystal's encouragement, the family moved to Aruba and opened the island's first box (the CrossFit term for gym) on October 1, 2013.  Within six months, membership blossomed to upwards of 150 members and has remained steady since. Crystal credits their success with an emphasis on coaching and attention to their athletes.  "We have a very large box, so that makes people feel more comfortable, having plenty of space to move around," shares Crystal.
This past March, I decided it was time for me to join CrossFit A297.  This would be the big kick in the ass I needed.  Besides, I thought, I deserve to be punished for letting my fitness lapse for two years!
I won't lie—the first few workouts were a little daunting.  No, I was not puking, and no, the team of coaches has never made me feel like I needed to lift crazy-heavy weights or push myself to the point of pain.  But it's a tough workout, and a lot of the movements were new to me.  "Every workout can be scaled to fit each individual athlete in the gym.  There are progressions to each movement that help the athlete strengthen their ability to soon be able to do the actual prescribed movements," informs Leroy. "The coaches help the athlete decide what weight will work best for them for the duration of the workout so that form and intensity are not compromised," he adds.  Each WOD includes two options—one that is more barbell-oriented, and another that is more focused on using hand weights, kettlebells, medicine balls, and body weight.  Both workouts are done at a speed to keep your heart rate up for cardio benefits. Leroy affirms, "You leave feeling like you have utilized your whole hour and are exhausted."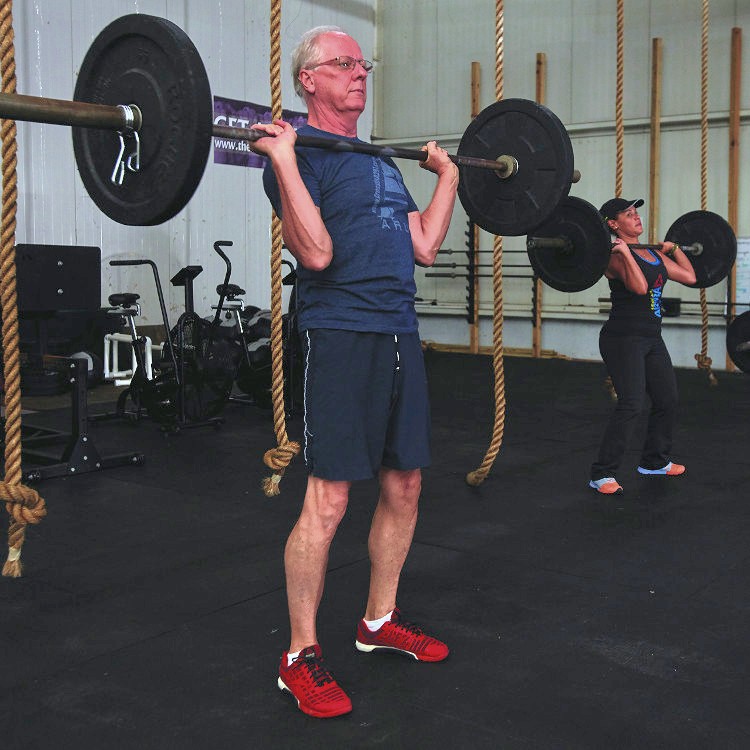 I cannot honestly claim that, like Yvette, I was "hooked" after the first workout—perhaps intrigued enough to see out a month of workouts.  And I am glad I did.  Within a few workouts, I was feeling stronger, sleeping better, and just in general starting to feel like my younger self again.  The group environment is a big motivator for me. Having people from all walks of life of varying ages, body types, and fitness levels creates a nurturing, no-judgment cocoon of positive energy that feeds my motivation.  Leroy explains that "being in a class atmosphere helps you realize that everyone is struggling and you are not the only one; you build friendships within your class and push each other."
I am now eight months in and still at it, still improving, still seeing results, and committed to continuing this journey.  I have settled in to three days a week at the box to build my fitness foundation, adding in swimming and other activities to round out my weekly fitness routine. Although I do not see myself diving into a full-on six-days-a-week regimen and competing in the sport, I also never thought I would last through one workout. Let's see what the next eight months bring!
Update:
It's been almost a year since I wrote about my introduction to CrossFit, and it is still a part of my fitness routine.  Two international CrossFit coaches have joined the team at CrossFit A297: the ferociously fabulous Iris Petri, a coach who pushes us to go for one more rep (or two, or three!), and Alejandro Angulo, a motivating coach who is living proof of how the CrossFit lifestyle can transform your body, mind, and spirit. 
Visitors to the island are welcome to join the locals for the WOD.  For more information, visit CrossFit A297's website.