Published on:
Have Fork, Will Explore: Aruba Experience Café & Patisserie
The Have Fork, Will Explore series is a collection of articles that profile interesting eats on the island. Grab a fork and join us!
Text by Tina Causey-Bislick
Images by Tina Causey-Bislick, Debbie Kunder & Aruba Experience
Just a couple of years ago, the area in the heart of downtown Oranjestad known as Rancho was a menagerie of dilapidated relics crying out for some love.  But now many of these historic buildings are undergoing a reincarnation, enjoying a new lease on life thanks to careful and thoughtful restoration.  Flor de Oriente, a charming bar and restaurant in the area, was the first to take hammer to nail and lovingly restore what was once one of the island's first rum shops, adding vintage memorabilia and antiques for some old-school Caribbean character.  We love the spot so much, we used it as our canvas for a swimsuit shoot last year.  The nostalgia continues in Rancho with the recent opening of Aruba Experience Café & Patisserie.
The café is housed in a prime example of authentic Aruban architecture—the beloved "cunucu" home. This traditional style of architecture, dating back to the mid 19th century, is typically constructed with a combination of stone and clay, and finished with plaster.  Sloped exterior walls and windows strategically positioned for cross ventilation made the most of our trade winds to keep residents cool.  The restoration of the Aruba Experience Café's cunucu home finds just the right balance of old and new, creating a fresh and inviting ambiance.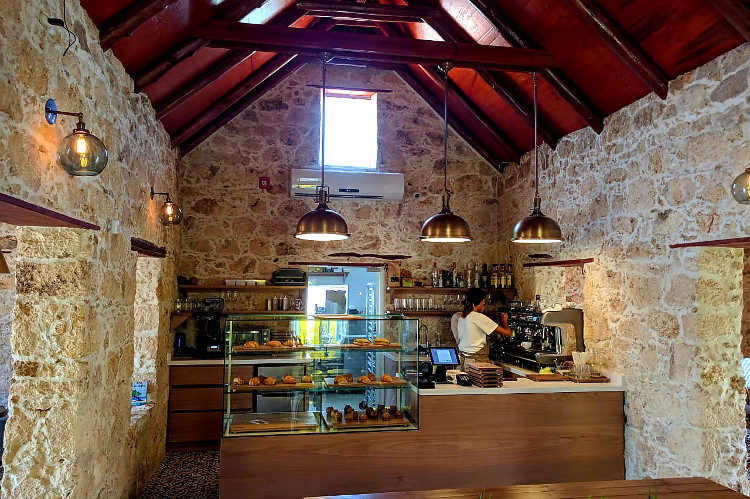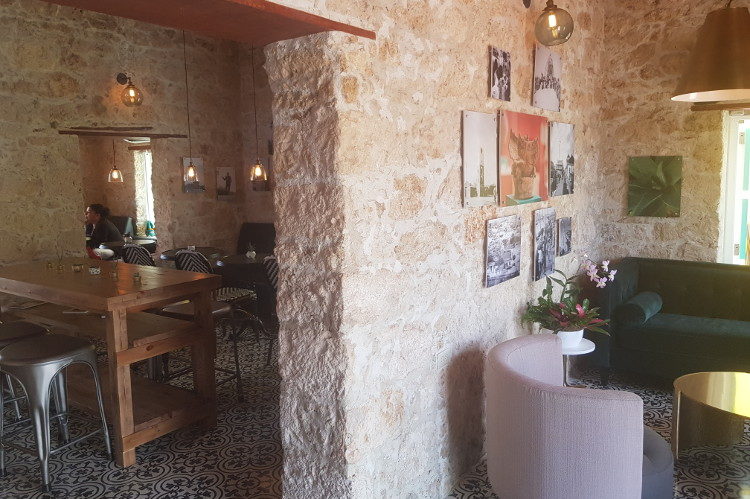 We visited the café a couple of weeks ago for lunch. The house brew is Hunt Brothers Coffee, created by two Arubans who now reside in Norderstedt, Germany, where their coffee roastery is based.  The menu features fresh-baked breads, pastries, and sandwich and panini specials of the day.  Since our visit, healthy daily lunch specials featuring produce from a local hydroponic farm have been added to the offerings.  Enjoy specialty cocktails during happy hour on Thursdays and Fridays, from 5 pm to 7 pm.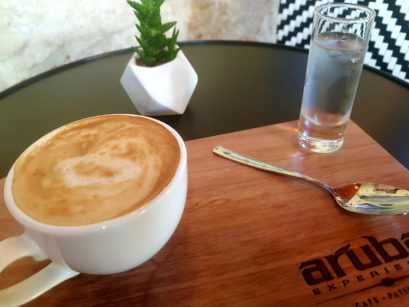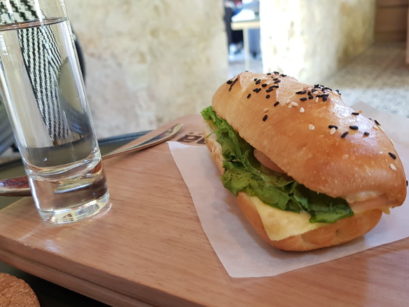 Aruba Experience Café is open daily (closed Tuesdays) from 7:30 am to 7 pm, and is located at Emanstraat #37.