Published on:
Aruba Hi-Winds Gearing Up for July
Celebrating its 34th edition this year, Aruba Hi-Winds is one of the biggest and longest-running watersports events in the Caribbean. It started in 1987, when windsurfing was booming and the world's top windsurfers were coming to Aruba to vie for the government-funded prize money. Bjorn Dunckerbeck, Robby Naish, Nevin Sayre, Phil McGain, and Jimmy Diaz all came to this windy island to compete.
As the boom faded in the course of the '90s, so did sponsoring, and the world's top windsurfers went elsewhere. Aruba Hi-Winds continued as an amateur event. Kite boarding, the new craze of the past decade, was added, along with freestyle and long-distance racing. We keep following new trends in watersports, so the hydrofoil kite board competition is now on the schedule, as is the spectacular Big Air competition.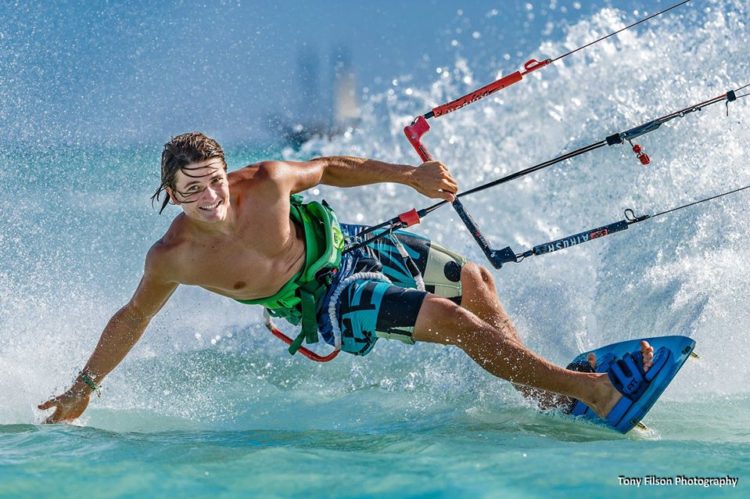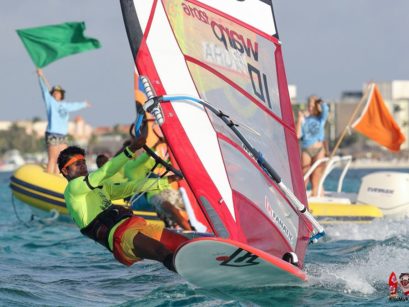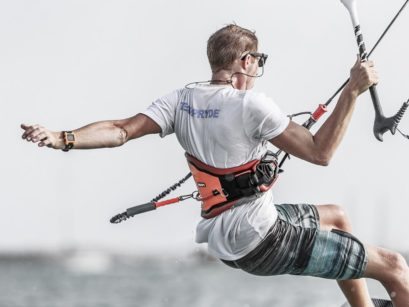 What can you expect this year? A long weekend (July 2 through 6) including 3 days of competition and races. The focus will be on kite boarding: 4 long distance races, 3 course races for hydrofoil boards, and the climax on Sunday afternoon with the Big Air competition, where the height and air time of jumps will be measured electronically by WOO devices.
Windsurfers are welcome to join the long distance races, where they'll have their own group start. For details, check out the schedule and notice of race pages on hiwindsaruba.com.
Aruba Hi-Winds is more than action on the water. At Fisherman's Huts, there will once again be the Hi-Winds village, featuring a well-stocked bar, merchandise stands, a food court, and the big stage where live bands and Hi-Winds deejays will entertain you.
Aruba Hi-Winds is a non-profit organization, run by volunteers, depending on sponsoring. Every year two interns from a university in Holland come to set up every detail of the organization, look for sponsors, and manage social media. This year we welcome Patrick and Tobias from Groningen, Holland. You can reach them at 297-561-9693.