Published on:
Vintage Vibes by the California Dunes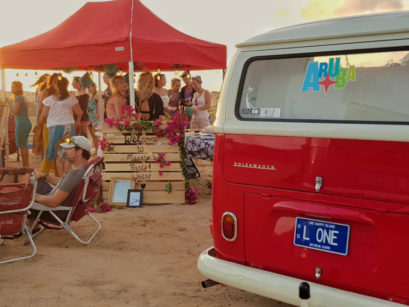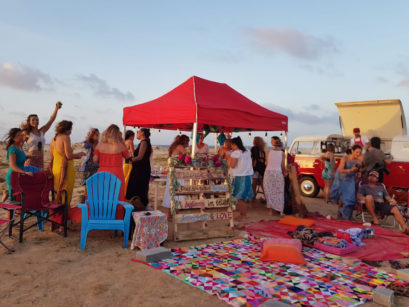 Text by Tina Causey-Bislick
Images by Suelyn Dankerlui & Jacky Lopez
When planning an event on Aruba, a soirée on the beach is an obvious choice.  But Aruba has such unique and diverse natural landscapes that utilizing a setting outside the box—make that outside the beach—is something to consider for wedding-related celebrations.
Recently, a group of us were in a dilemma planning a baby shower for our friend Maartje.  She was adamant that she did not want a baby shower—silly games like blind-tasting and guessing baby food flavors was just not her scene.  We thought our eclectic little butterfly should still be honored during this special time of life, so we decided to celebrate her with something as unique and original as she is—a Bohemian-themed party held in a somewhat remote locale on the island.  Our party spot put the California Lighthouse behind us and the California Dunes in front of us—private but not too far out into the countryside.
We retained the services of Maarten and Jacky from The Little One.  This dynamic duo brings the vintage feel to any event with their two Volkswagen buses. The original member of The Little One fleet is a bright red VW bus converted into a mobile craft bar.  The second bus is a mobile photo booth.  The Little One team set up a small tent with vintage lights powered by a generator, and we all brought blankets, pillows, and beach chairs.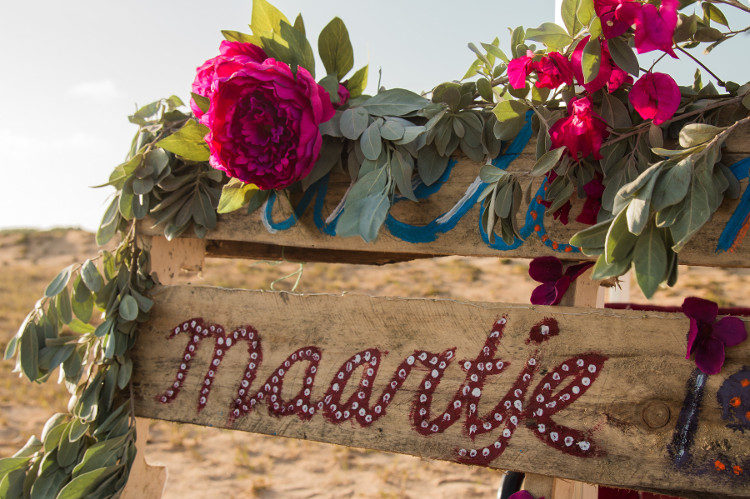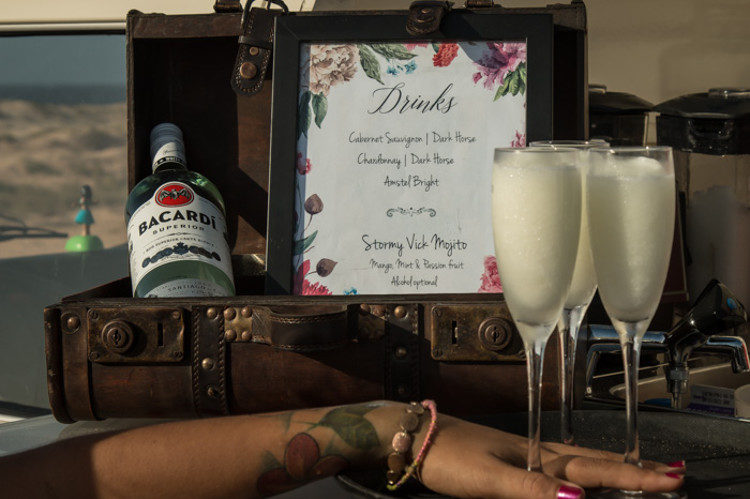 A signature cocktail was created just for the event—a mango and passion fruit mojito (alcohol optional) that we called the "Stormy Vick" after Maartje's first son.  We have quite a few good cooks in our group of friends, so we all contributed dishes to the buffet.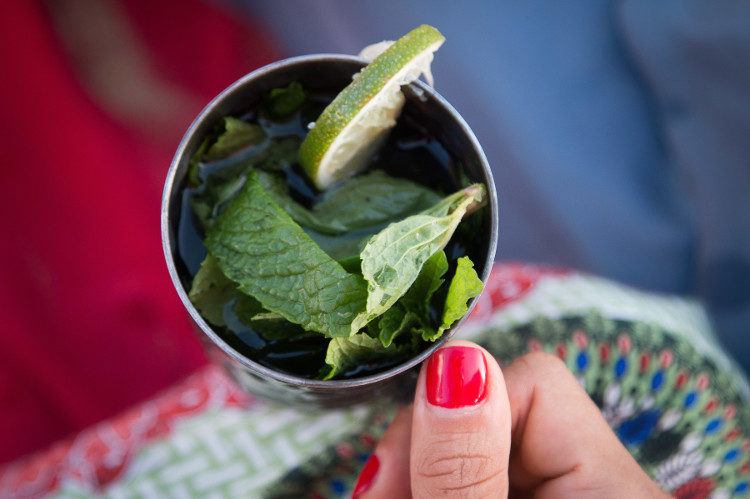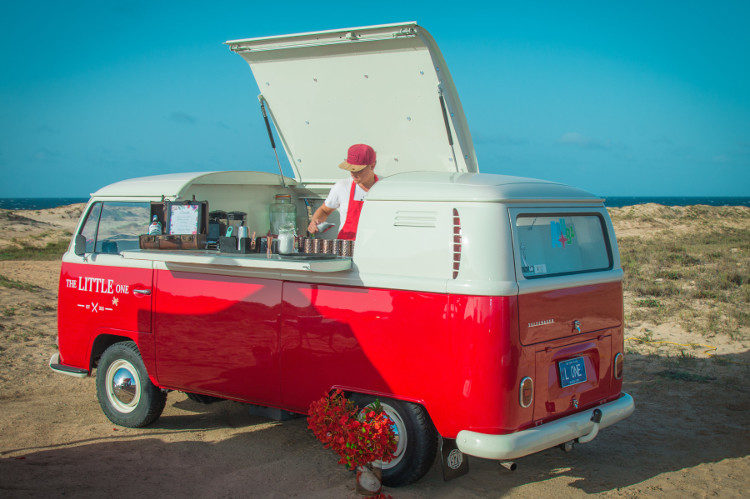 The mommy-in-waiting thought she was going to a photo shoot celebrating her pregnancy set up by her sisters-in-law.  Driven to the site blindfolded, she was blown away to find herself in the countryside surrounded by 30 close friends and family members. Let the celebrations begin!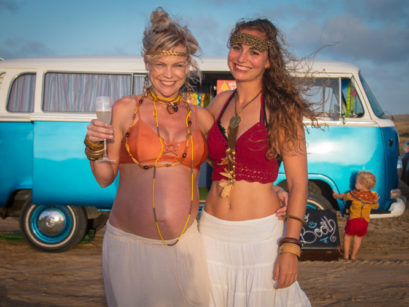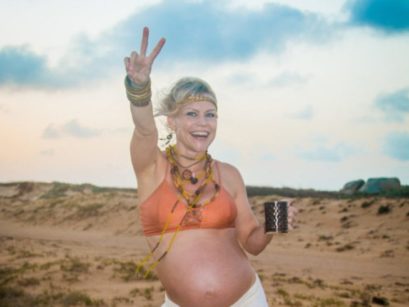 I'm blogging about this baby shower because as a former event planner, I recognize that this setup is also great for wedding events like a bachelorette party, a bridal shower, or even a wedding reception for a couple that's hip but free-spirited and casual.  So…when in Aruba, plan your event like a local!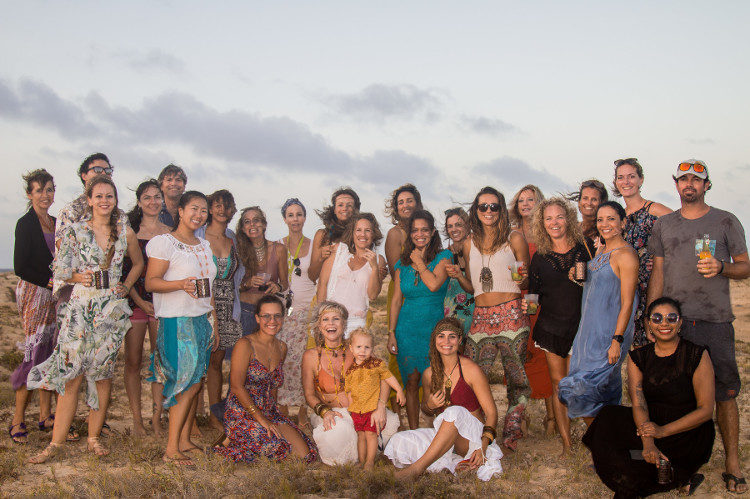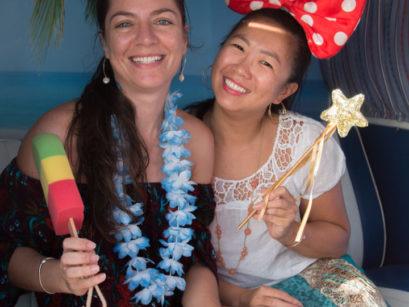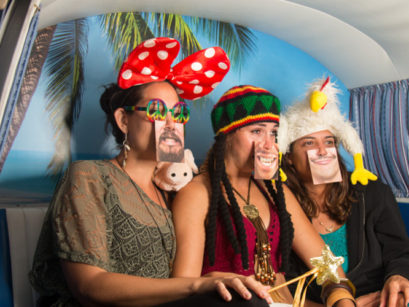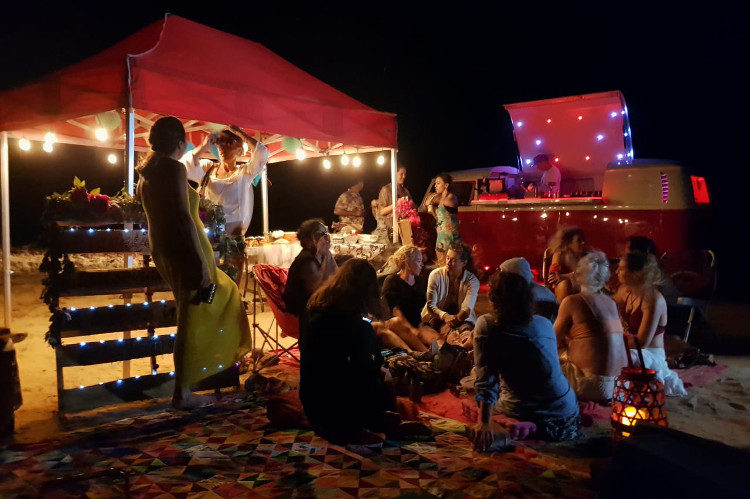 *A note about the dunes:  Do not drive on the dunes or set any events within the dunes.  We set up in front of the dunes, using them as our backdrop. We had reusable cups and paper straws and accessories.  Please remember when using the island's treasured beaches—or any outdoor locale—to refrain from using plastic and always clean up all waste from your event.