Published on:
Celebrating 40 Years of Love in Aruba
In May 2018, Pamela and Richard Costa, from New Rochelle, New York, celebrated their 40th wedding anniversary. While couples traditionally celebrate this momentous occasion with rubies, the Costas skipped the jewels and opted to honor their 40-year commitment with a wedding vow renewal ceremony on the island of Aruba. "My daughter had visited Aruba once before and suggested that it would be the perfect place for our renewal ceremony," explains Pam.
The couple, along with their children and grandkids, stayed at the Aruba Marriott Resort & Stellaris Casino, relying on the expertise of events manager Jessika Panneflek to help organize the vow renewal ceremony with the utmost professionalism and grace. "Jessica was fantastic," gushes Pam.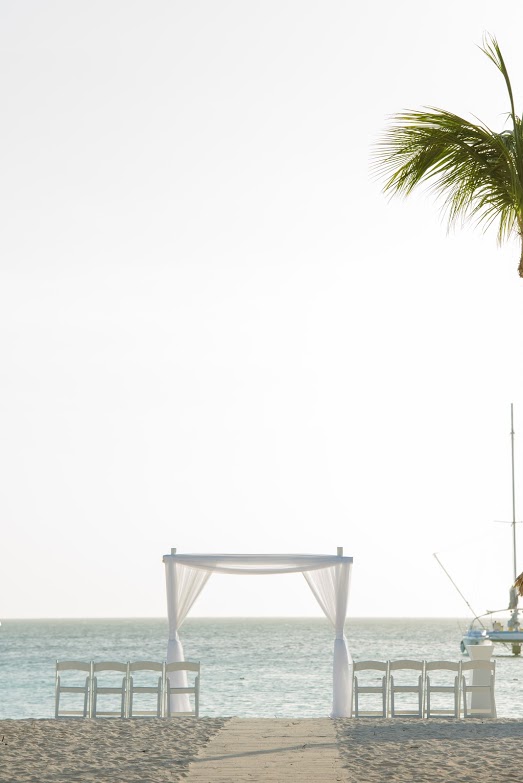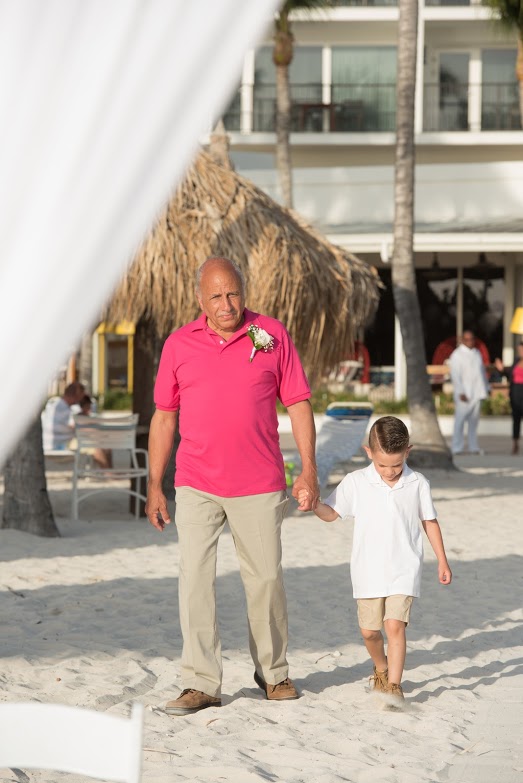 The Ceremony

The couple enjoyed a casual beachside ceremony at the Aruba Marriott, featuring a simple wedding arch draped with flowy sheer white fabric. A steel pan drum played "Over the Rainbow" as Pam and Richard's grandkids walked down the sandy aisle, and Elvis' famous "Loving You" accompanied Pam as she made her way to meet Richard under the arch. "My kids took videos of the girls and me walking down the aisle, which I really appreciated. You have to realize that 40 years ago, videos of weddings simply did not exist! Having a video of our vow renewal was the next best thing!" Pam explains.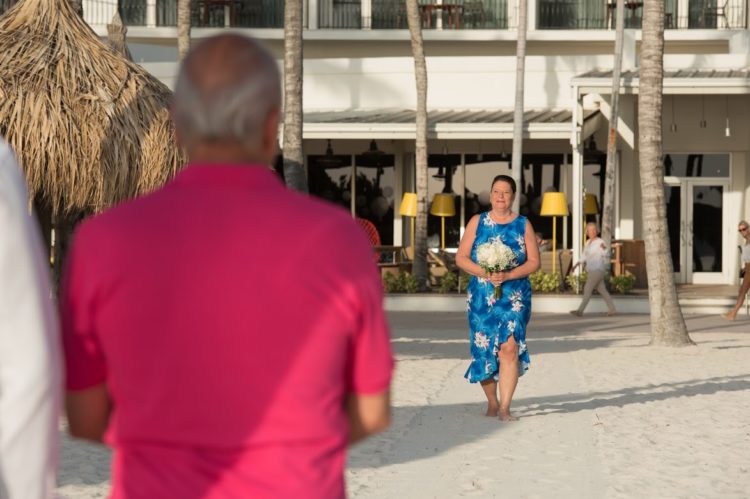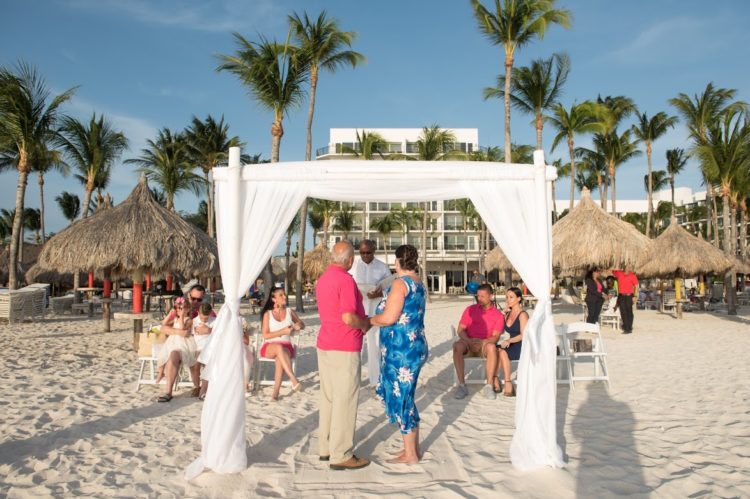 The ceremony proved quite emotional for Pam. "I could not stop crying," she admits. "The officiant who remarried us, Geoffrey Banfield, was truly remarkable, and his words really sank in."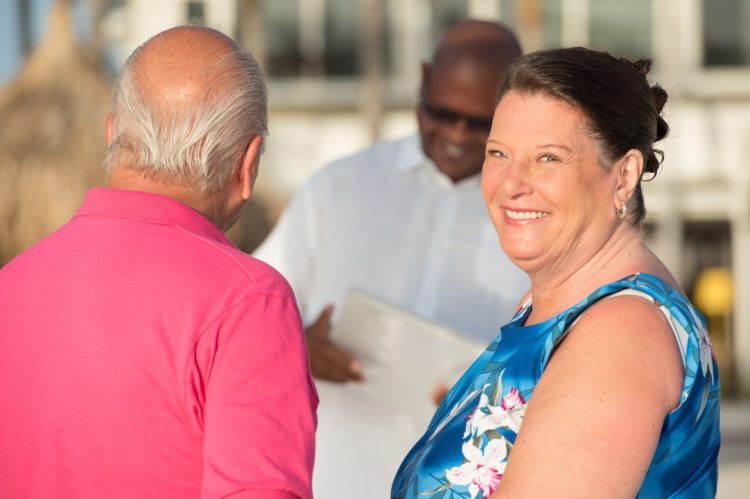 Reception
The entire family enjoyed a fabulous dinner on the beach at Marriott's Atardi restaurant following the vow renewal ceremony. Atardi pulled out all the stops for the occasion, including plenty of champagne.
The Details
Bouquet and Boutonniere: Shar's Flowershop
Décor: Letz Aruba
Steel pan player: Sharp Productions and Entertainment
Officiant: Geoffrey Banfield (Letz Aruba)
Photographer: Elnathan Hijmering Photography
Cake: W Cakes
Reception: Atardi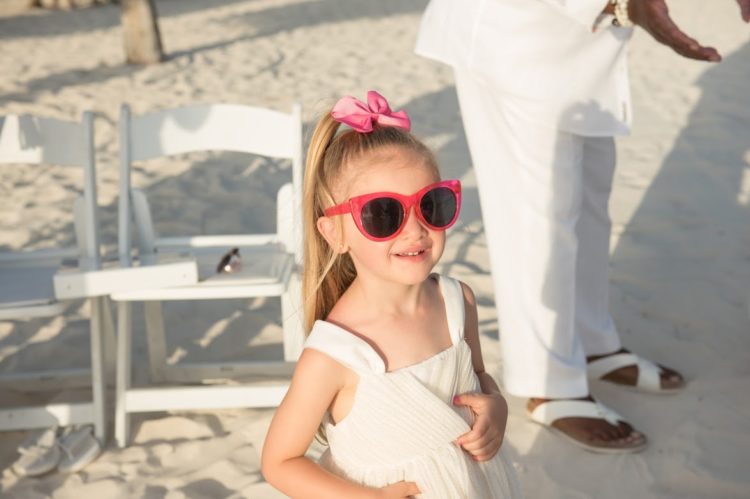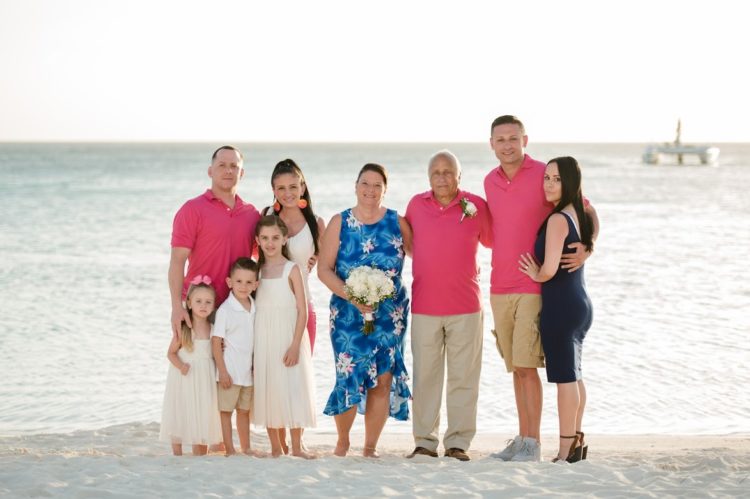 Notes from the Couple
It was a totally magical ceremony, and we would recommend it to anyone looking to celebrate an anniversary in a special, unforgettable way. Our vow renewal will remain in our hearts forever and ever—it truly lifted our spirits.
Perhaps Pam and Richard will be back to Aruba for love sooner than they think. Their son, Richie, and his girlfriend, Kirsten, recently got engaged. Destination wedding in Aruba? Congratulations to the happy couple!