Published on:
Aruba's Easter Camping Tradition
Text & images by Tina Causey-Bislick
Before Coachella, Firefly Festival, or even Woodstock, Arubans were gathering en masse for a weeklong camping event held every year on our island. Many of our visitors during the Easter and Passover holidays are quite surprised when they stroll our beaches and discover villages of tents springing up along the shore. The tradition, known as Campamento, starts during the week before Easter (known as Semana Santa to our predominantly Catholic island) and continues into the week after Easter.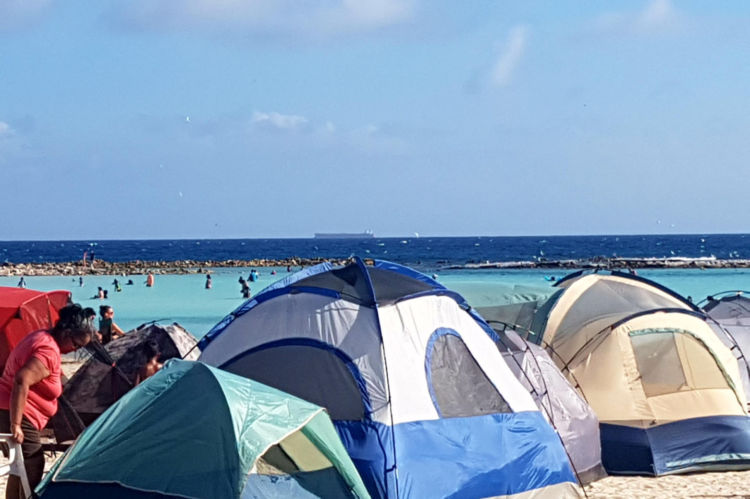 Much like "spring break" vacation in the United States, Campamento is a time for families to enjoy a reprieve from work and school. As with most occasions on the island, Arubans are extremely family-oriented, choosing to spend their free time together. The community, in general, is close-knit, and Campamento is no exception, with large groups of extended family and friends coordinating their camping sites together. Many of these families have been frequenting the same camping area for decades. In fact, the tradition began even before the first hotels sprang up, with locals observing this holy time in the peaceful setting of nature.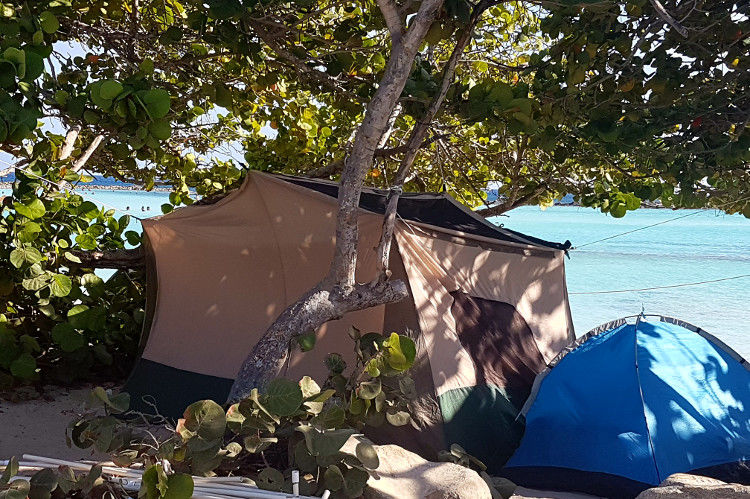 One of my local friends who has participated in the camping ritual since she was a child recalls that for many families, traveling for spring/Easter break was not affordable. "It's not like we could pack up the car and drive to Disney or some other destination; we would have to buy eight airline tickets just for our immediate family, and three decades ago, that was just not possible for us or many of the large Aruban families," she explained. So they just packed up the car, drove five minutes to the beach, and set up camp with more than 30 extended family members. For many Arubans, Easter camping represents some of the best and most vivid memories of their childhood, and it's why the tradition continues in full force today. "Thanks to my parents, I received an education that allows me to have a successful career and an income that allows me the opportunity to travel abroad with my children, but every Easter we choose to stay on the island and camp. To me, that is something priceless I can give my children—these wonderful memories of days camping with their grandparents, cousins, aunts, and uncles while appreciating our beautiful nature," she added.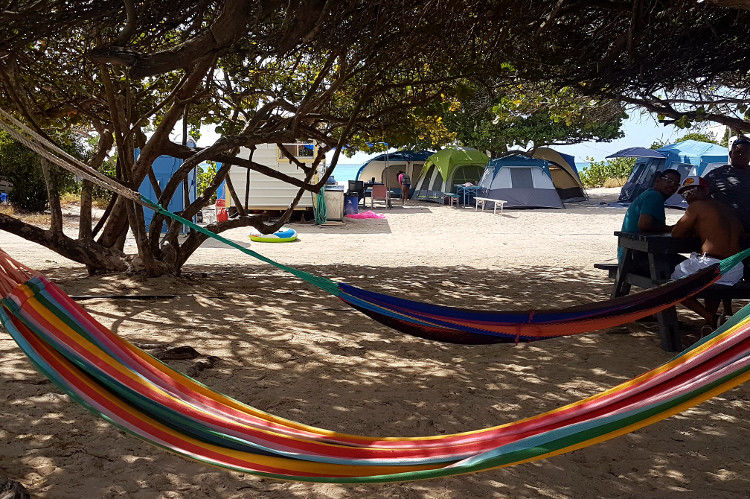 Today, the tradition carries on, although it's now organized and monitored by the government, with families obtaining permits in officially designated areas. During camping season, live bands and activities like volleyball, beach tennis, and beach soccer are enjoyed. The most popular camping areas are Eagle Beach and Baby Beach, but camping sites can be seen all around the island, with the exception of most of the Palm Beach area in front of the high-rise hotels. If you are here during this time, feel free to pass by some of the camp sites and say hello to the locals—and don't be surprised if they invite you to join them for a beer and a game of dominoes!