Published on:
ATECH: Where Tech, Innovation, and Creativity Meet to Form the Future
By Rona Coster
This is what you should expect: 2 days, 15+ speakers, 9 workshops, 8 startups, 1 startup pitch competition winner, PLUS endless connections that last a lifetime.
ATECH is back, October 30 – 31, 2019, at the Hilton Aruba Caribbean Resort & Casino. The 5th edition brought to us by Tristan Every, Rudy Croes, and their collaborators features 5 panel discussions with a mix of international speakers and local talent.
Taking on Creativity, Collaboration & Technology: Our very own Zena Neme (Craft & Lola), a homegrown entrepreneur, will be on the panel.
One Happy Island to One Innovative Island: This panel discussion will showcase dynamic experts on how to become a leading innovative island, what can drive innovation here, and how we can create a new future by implementing innovation.
Also among speakers I notice Davina Mansur, yes, homegrown, a corporate lawyer in NY and also from Aruba, and Michael Tchong, founder of Ubercool, trend forecaster, and repeat conference guest. Both would be fantastic to hear from. Distinctly mustached creative director Egmar Irausquin and self-deprecating humorist Rosabelle Chuchu Illes, also an artist, writer, and performer, join the list of featured personalities.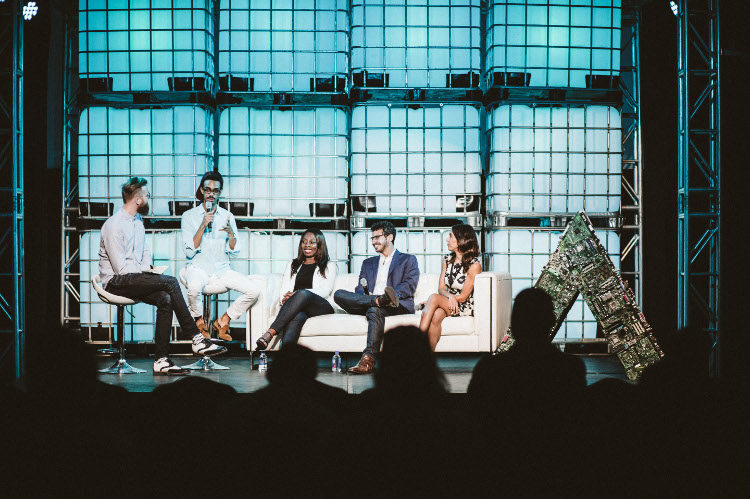 One of the best segments, the Startup Demo Pitch Competition, for a $10,000 purse, will pitch 8 startups against each other. Participating in the ATECH Startup Pitch Competition: an apparel & fashion startup from California; a social enterprise, energy & cleantech, home, recycling, social issues & industry analysis startup from Mexico; a hospitality and data analytics startup from Canada; a renewable energy, fine art, luxury real estate, ecotourism & sustainable architecture startup from Puerto Rico; an education, entertainment & children startup from Noord, Aruba; and Yiu Di Tera Tours & Transfer from San Nicolas. I hope to catch all 8 presentations; they all sound futuristic and intriguing.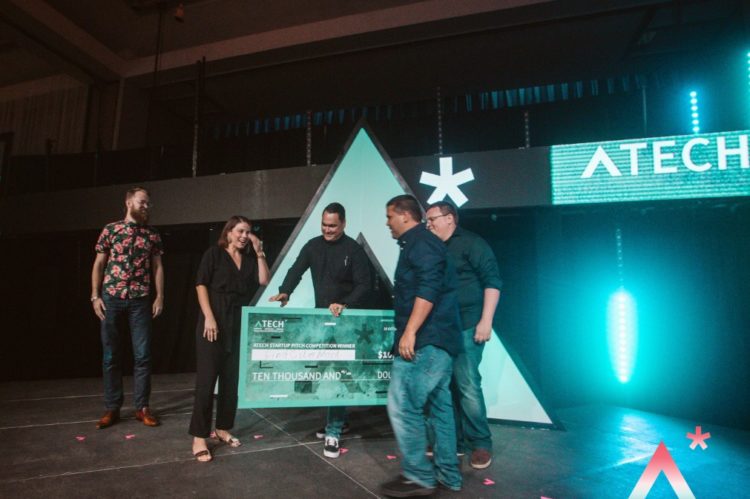 The ATECH General Badge (last best rate is $175 including both days) is expected to attract 350 participants.
This year's conference falls under the umbrella of Island Takeover, with concerts, events, parties, and more. Aruba has much to be proud of. Remember, the organization offers an attractive ATECH + Island Takeover VIP Badge.
Generous sponsors include: ATA, Setar, Unoca, Island Takeover, Immerse Aruba Innovation Week, Futura a GOA initiative with Varelie Croes, F6S, Telearuba, The Mill Resort & Suites, CR38TE, E, Mi Kier Traha, and Workspace.
Program: Wednesday, Oct 30, registration from 11:30 am; conference starts at 1 pm, with a TECH EXPO and the start of the Pitch Competition. Thursday, Oct 31, is a full day, 9 am to 5 pm, registration opens at 8 am.
For more information and tickets, go to https://www.atechconference.com/.