Published on:
Back to the Land
Text by Debbie Kunder / Images by Steve Keith
An increasing number of local farmers are proving that a wide variety of agricultural products can be grown or produced on this "desert" island. I recently stopped by Goshen farm in Alto Vista to meet one of these farmers, James Ocalia, managing director of Goshen Sustainable Development.
Within the first few minutes of meeting, James held up a spiky, one-inch-long Aruban cucumber grown on his farm and said, "This cucumber—this is who we are. It's from our land. Here, taste the land." And I did. I was taken back to my childhood home, where my dad kept an enormous garden to grow, among other vegetables, cucumbers. James smiled when I explained how his cucumber took me "back to the land." "That's the whole point here," he enthused.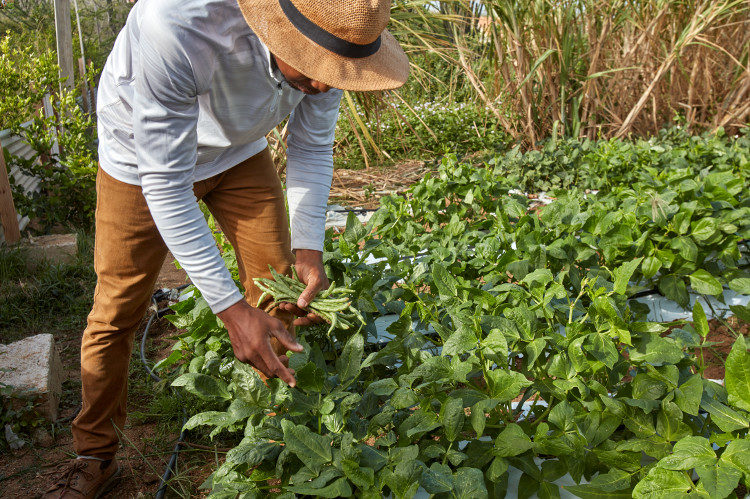 Several years ago, living in Holland with his family, this Aruban native decided he wanted to share his own cultural values with his children, so he wrote a recipe book featuring his favorite Aruban and Curacaoan dishes. Several of the recipes called for vegetables native to Aruba, but he soon learned that the cultivation of these vegetables had waned on the island. So he stepped up to the plate, returned to Aruba with his family, and started working for Goshen Sustainable Development, a project of HopeAruba, a civic platform founded to bring change on the island of Aruba.
Goshen is a social impact business in more ways than one. First, Goshen hosts a work therapy program for the recovering drug and alcohol addicts of Cas Speransa Nobo, located on the Goshen farm premises. As the recovering addicts spend their vocation hours on the farm, they learn skills that will help them positively integrate back into society. Secondly, Goshen impacts the well-being of the Aruban community at large by furthering its vision of connecting individuals back to the land through locally grown produce (particularly native produce), plant-based products, and educational experiences.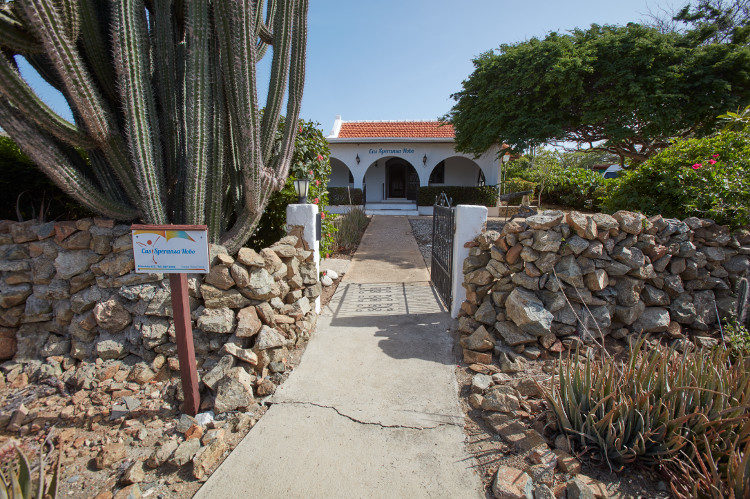 Locally Grown Produce
The Goshen farm is located on an elevated plot of land in Alto Vista that affords views of the high-rise hotel area. James makes sure to adopt good agricultural practices, such as abstaining from the use of GMO seeds and synthetic pesticides and fertilizers, as well as working with the environment, not against it. In other words, he's growing both organically and sustainably. The farm is divided into several sections, each producing different crops. The staple crops include Aruban cucumbers, long beans, okra, and Swiss chard, while the seasonal produce includes pumpkin, papaya, different melon varieties, and mangoes. The little Aruban cucumbers, locally known as "concomber chikito," are his biggest crop—he's harvesting about ten kilograms every one to two days.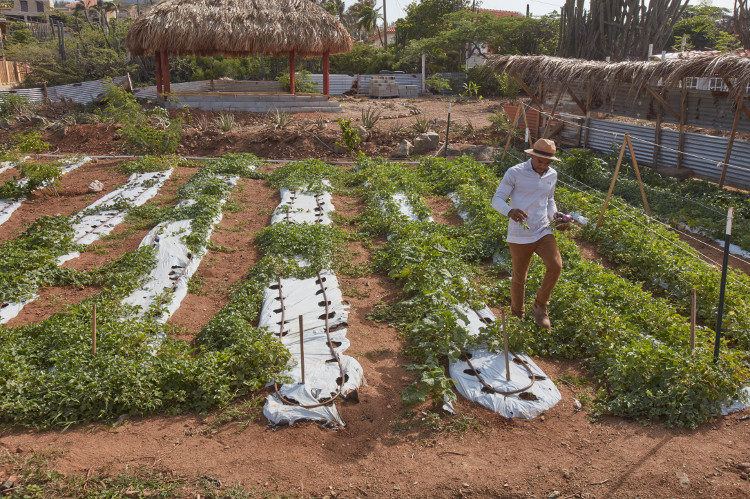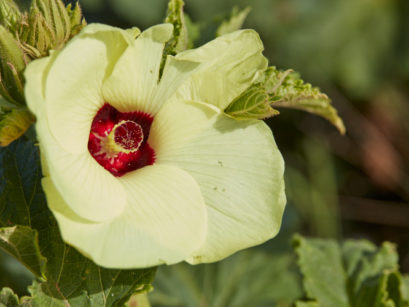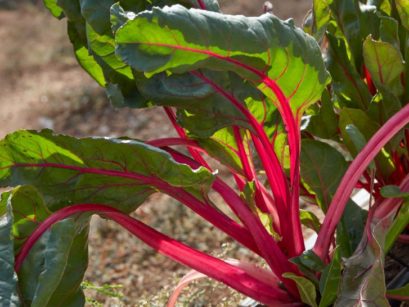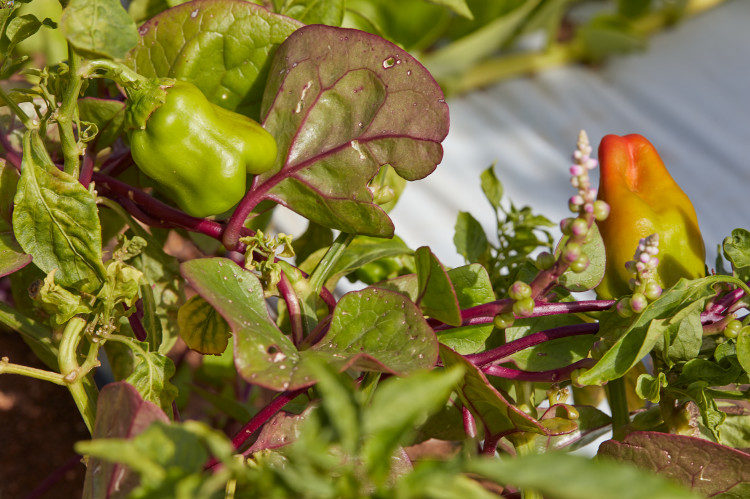 After harvesting his produce, James sells it out of his charming produce stand on the farm premises, providing a farm-to-table experience for the community, and yes, bringing them back to the land. Most days, he's sold out of his cucumbers by the afternoon. His clientele consists mostly of individual members of the community, some of whom are cooking typical Aruban food—like cucumber stew—in large batches to sell at community events.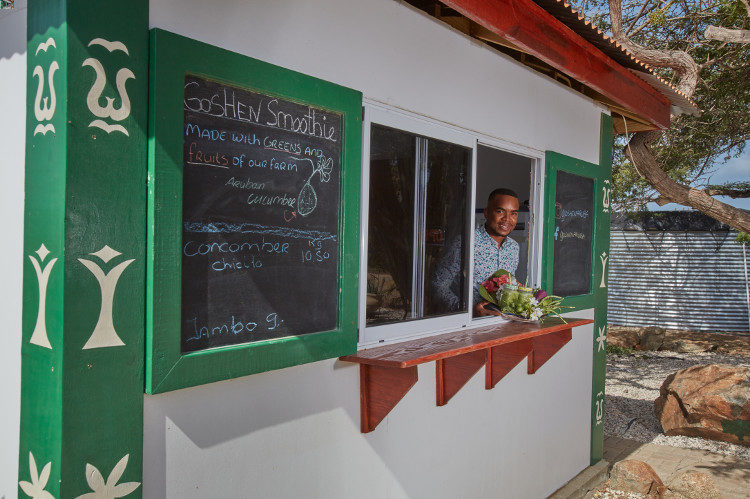 Plant-Based Products
"By pickling a vegetable, canning it, or using it in a shake, you're adding value, and in this way, you're respecting that vegetable," James explained. He pays respect to his Aruban cucumbers by making them the star of his signature Goshen smoothie—yet another way to bring individuals "back to the land." He also adds whatever is in season to the smoothie—mine contained Swiss chard and mint, as well as pineapple and banana. So light and refreshing! James sells his smoothies out of the stand where he sells his vegetables, and I highly recommend stopping by the farm to try one. (They are also available at Santos Coffee with Soul, located right behind Alhambra Casino in the Eagle Beach area.)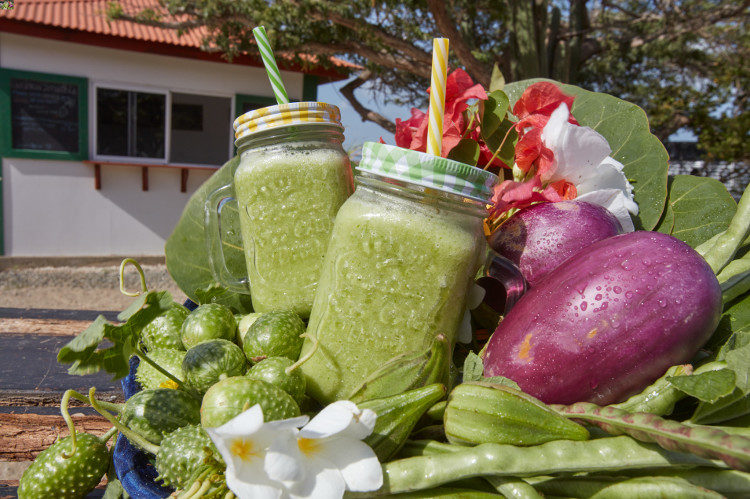 Educational Culinary Experiences
The third prong of James' vision to connect people back to the land is to host educational culinary experiences—specifically cooking demonstrations—at Goshen farm for both locals and island guests. Of course, the demonstrations will feature produce from the farm. Local businesses De Palm Tours and Cas Bon have already contributed to the social impact project by helping to build the large palapa on the premises that will serve as the site for the demos. A good deal of time and effort will also go into beautifying the farm before the demos begin. James expects the culinary project to start in November 2018.
Wait, there's more…
Goshen is home to a handful of sheep and goats, which contribute to the composting efforts on the farm. Goshen could use some help with the costs of their upkeep, so James started an adoption program whereby members of the community can sponsor the costs of an animal on a monthly basis. Also, James will soon be starting an owl project in cooperation with Arikok National Park, bringing some of the island's endemic burrowing owls to the farm to help keep down the pest population.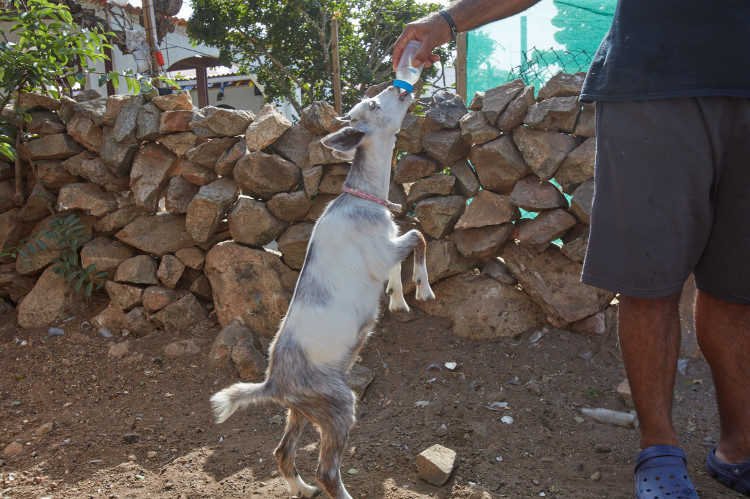 James had a few last words on going back to the land: "Despite the challenges, I move forward. I believe this is our cultural heritage. This is what identifies us. This is us."
Visit the farm for fresh produce and a Goshen smoothie. For more information, visit @goshenaruba on Facebook.