Published on:
"Ban Savaneta" Local Products Market
Text & photos by Debbie Kunder
As a native of Amish country, Pennsylvania, I am accustomed to visiting farmer's markets with umpteen stalls selling bountiful produce, homemade baked goods, farm-fresh meats, handicrafts, lots of prepared foods, and so much more. Here in Aruba, such markets are much smaller in scale and are held less often, but they still promise that charm and community togetherness that I like so much.
This past Sunday, I headed to Savaneta to check out the Ban Savaneta Market, hosted by Centro di Bario Savaneta (Savaneta's community center) and Special Projects Aruba (an initiative of the Ministry of Social Affairs and Labor). In addition to Santa Rosa (Aruba's Department of Agriculture, Livestock, and Fisheries), a variety of local vendors were present proudly selling their products and wares.
Upon entering the community center building, I was able to catch the tail end of a cooking demo by Chef Leest, who was preparing a healthy dish made with plenty of veggies. Out in the courtyard, tents and tables were set up where people could eat, with all the different vendors lining the perimeter of the space.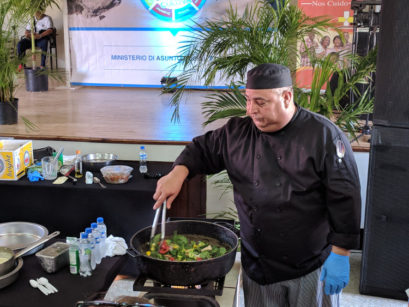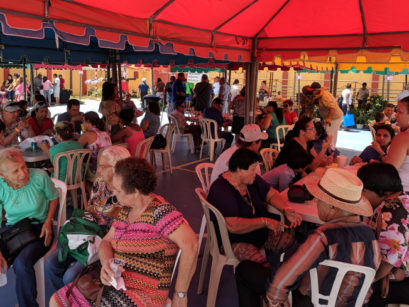 Here are some of the vendor standouts:
CC Bath & Body: Jacky Geerman was selling her organic, vegan handmade soaps made with olive oil, coconut oil, and shea butter. She also had a few of her special medicinal soaps on hand, ideal for acne and other skin issues. Jacky has been making her homemade organic products for 14 years, and has been selling them commercially since 2015. You can find her entire line of organic bath & body products at her store at Antraco Plaza Mall in Oranjestad.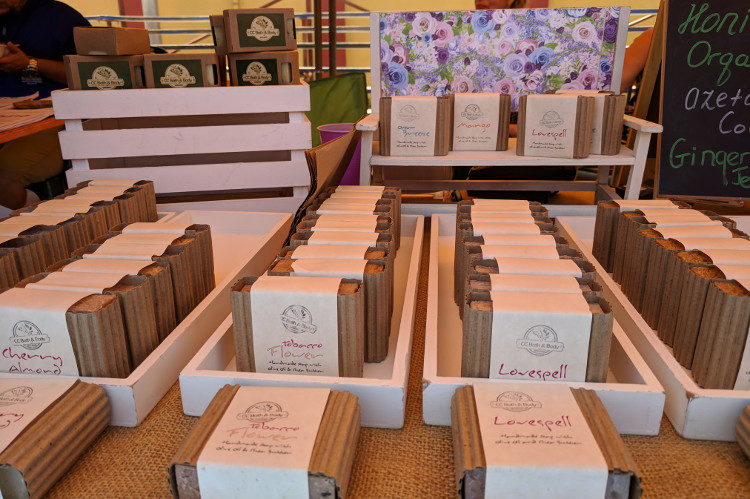 Miracle Aruba: Jacky's daughter, Jady Ann, was next to her mother selling her own line of products, including organic honey, cold-pressed coconut oil from Aruba, and her Miracle Cold & Flu, a homemade remedy made with agave, ginger, turmeric, cayenne pepper, and apple cider vinegar, guaranteed to treat a panoply of symptoms.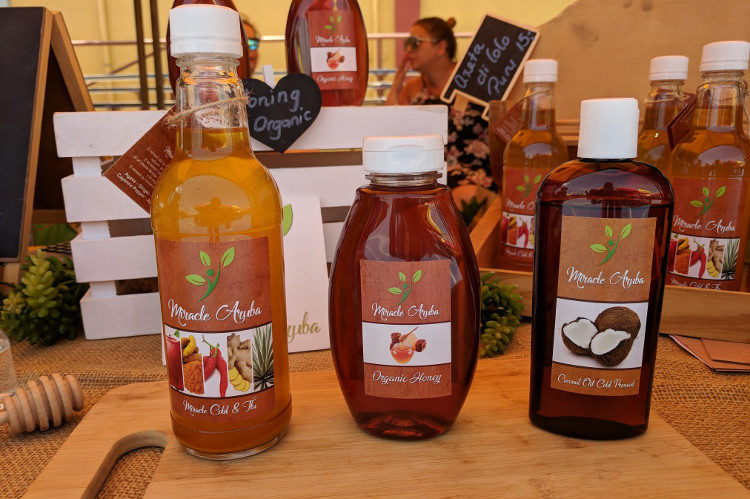 Eco Living Aruba: A husband-and-wife duo are behind Eco Living, which grows food on a small plot of land in Bubali and provides advice to the local community regarding how to set up a vegetable garden, compost, set up a water system, and even keep bees. "We're in the business of inspiring others to grow in their own backyard, making use of what they have and working with nature, not against it," states Rose Barros-Poels. They had some gorgeous, deep-purple eggplants on hand as well as some mangoes. While I was talking to Rose, a young girl came by with her mother and bought every last mango!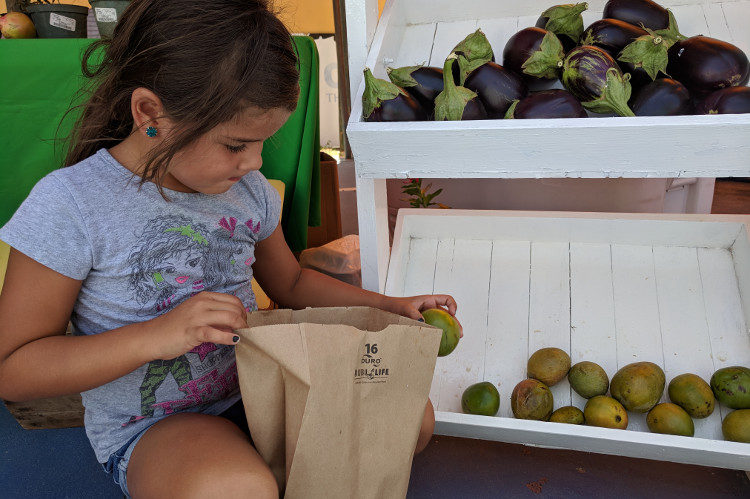 Mauchi Smoothies: This stand was incredibly popular, selling fresh juices. I stood in line for some time hoping to get a taste of the homemade tamarijn (tamarind) juice, but my impatience got the best of me. Next time.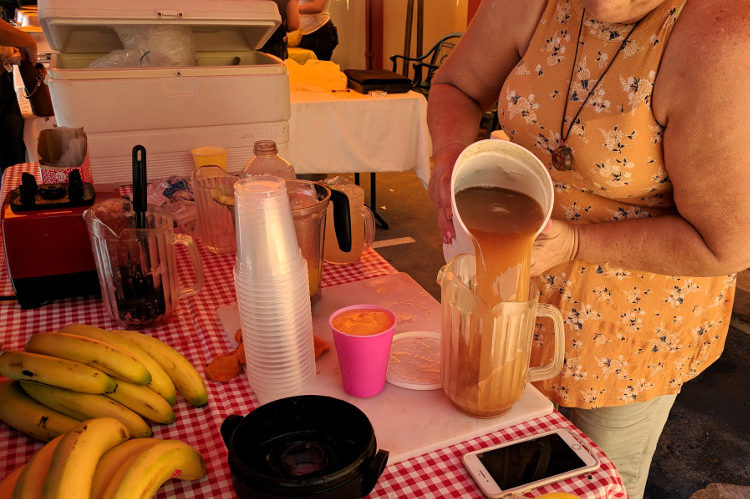 D'abaru: I recently read a piece by Rona Coster about D'abaru, so I was excited to try some of their offerings made with the D'abaru fruit. I was given a sample of the D'abaru juice—delicious! I also tried the D'abaru soup and croquettes. Equally delicious.
There were plenty of vendors selling typical Aruban fare, like papaya stew, goat stew, fish soup, empanadas, and whole fried red snapper. Special treats included Aruban sweets and fresh coconut water.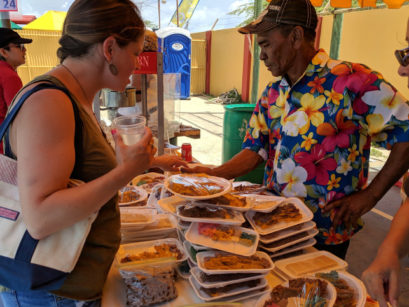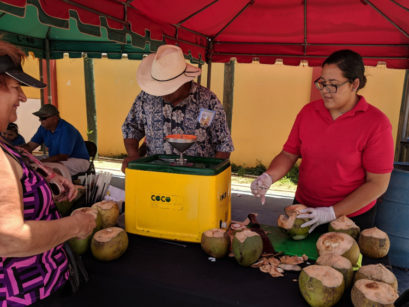 It was a charming event. I love to see the mixing of young and old, and I love that local products are being increasingly embraced by the island community.
Stay tuned to the Facebook page of Special Projects Aruba for their next market event, Ban Dakota.