Published on:
Best Family Holiday Destinations in the World to Ignite Wanderlust
If you are thinking of taking your family on holiday, you might be wondering where to go. You don't want to make the same mistake as many other people do and just choose a destination without considering what family-friendly activities there are. Also, if you have never been to that country before, then it is important that you know what the weather will be like because different parts of the world have different climates. This article will show some great places that families can visit during their holidays so they can get away from it all and relax together with their loved ones.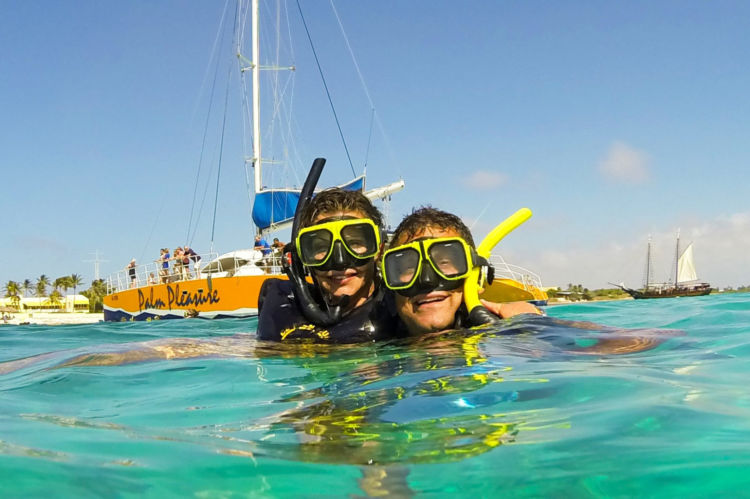 Aruba
Aruba has earned an outstanding reputation for its perfect weather, high level of safety, and warm, welcoming people, not to mention it offers some of the best beaches in the Caribbean! Aruba also promises a rich history and time-worn traditions, breathtaking landscapes, striking landmarks, charming Dutch-colonial architecture, a tempting local cuisine, and a wide variety of flora and fauna to discover. From water sports, Jeep safaris, and horseback riding to cultural pursuits and great dining, Aruba has something for every member of the family.
Sabah, Malaysia
If you're looking for a destination that will ignite your kids' wanderlust, Sabah, Malaysia is the place to go. This part of Borneo is filled with natural beauty and plenty of things to do for both children and adults alike. You can take them to beautiful beaches like Tunku Abdul Rahman National Park or Sepilok Wildlife Sanctuary. There's also plenty of wildlife in Sabah; it's home to some unique species, such as hornbills and proboscis monkeys.
The best thing about this place is its variety when it comes to accommodations. From luxury resorts on private islands off the coast, traditional longhouses where you sleep in hammocks under mosquito nets, or even camping sites where you can pitch your own tent right in front of the beach, you'll definitely find something here that fits into your budget plans no matter how tight they are.
Great Smoky Mountains National Park
One of the world's greatest remaining examples of the rich Arcto-Tertiary geoflora period is the Great Smoky Mountains National Park. It is substantial enough to serve as an important illustration of this natural system's ongoing biological development.
The park's range includes more than 800 plant species, 100 mammal species, and nearly 200 bird species that you can easily spot on your trip. This is America's most visited national park and is recognized for its variety of plant and animal life, the majesty of its historic mountains, and the rarity of its Southern Appalachian mountain cultural relics. You can look for Smoky Mountain vacation rentals, so when you want to see the popular attractions, you and your loved ones don't need to venture too far from the cabin to have a great time and bond.
This destination offers a variety of activities for travelers, including hiking, camping, fishing, and horseback riding, in addition to scenic drives along roadways leading through valleys filled with hardwood trees covered by evergreen foliage during springtime when flowers bloom everywhere around them.
You can roam outside and go on a little adventure, or you can stay inside your rental cabin and cook and eat together. In fact, cooking can kindle feelings like love, care, and nostalgia. These are all emotions one might need for a perfect getaway. Why not use the kitchen to prepare at least one meal each day? Prepare an amazing meal to be enjoyed on the balcony at sunset and have the best time with your family. 
Oahu, Hawaii
Oahu is the third largest island in the Hawaiian archipelago, and it's home to Honolulu, Hawaii's capital city. Volcanic in nature, Oahu is the third biggest of the Hawaiian Islands, with an area of 597 square miles (1,546 square kilometers) and the largest population. Oahu is a popular destination for visitors from around the world because it offers an array of activities and sights that are sure to make your family's vacation one to remember.
Here are some of our favorite things to do on Oahu:
Visit Pearl Harbor and see where American soldiers fought during World War II

Take a hike up Diamond Head Crater – this extinct volcano provides stunning views of Waikiki Beach below

Explore Dole Plantation – you can tour their plantation house or take a ride on their famous sugar train.
Lake Tahoe, California
The large alpine lake, Lake Tahoe, is located in California, close to the Sierra Nevada Mountains. Any time of year, a mountain escape is ideal in South Lake Tahoe, a well-known community on the lake's south side.
You and your family may go trekking in the summer while enjoying the sun on your backs. You guys have a nice beach area on the south bank of the lake where you may swim, sunbathe, and engage in other water sports.
Going to a ski resort is a fantastic option if you're traveling to South Lake Tahoe in the winter. You'll get access to the lifts with your family, so you can ski or snowboard all day long.
 Asheville, North Carolina
While North Carolina isn't really a mountain state, it doesn't mean it doesn't have any lovely mountain villages. If you're looking for a little town hidden in the Blue Ridge Mountains, Asheville is a top destination for individuals of all ages. 
Although Asheville is renowned as the east coast's center of craft brewing, it doesn't mean there aren't things here that people of all ages may take part in. Even if you're on vacation with your family and have a thirst for craft beer, there are many family-friendly breweries with fun activities and delicious cuisine for those under 21.
For Families Looking For A Great Holiday
Every year, families around the world go on holiday. Some of them can afford to travel overseas, while some stay within their own country. Most people visit different places, but they never get to see everything that's out there. 
As a family, deciding on a holiday destination can be stressful. With so many options out there and the constant threat of rain, you may find yourself wondering where to go next. If you have children with wanderlust and need some inspiration for your next getaway, then look no further than this list of great destinations that are sure to ignite their passion for travel.