Published on:
Best Places to Snorkel in Aruba
When in Aruba, exploring the beautiful reefs and underwater wonders along our coastline is a must!  We have several spots that offer intriguing reef-scapes, colorful coral, and fascinating sea life to explore.  Luckily, Aruba's coastline features many close-to-shore reefs, making snorkel exploration accessible in fairly shallow waters.  Here, a few of our favorites to check out:
Arashi
Far north along Aruba's western coastline, Arashi is touted for its crystal-blue water, sugary white sand, well-kept public palapas, and picturesque view of the California Lighthouse.  A small reef sits just off of the rocky outcropping that separates Arashi from the next beach south, Boca Catalina.  For the more adventurous snorkelers, another coral reef sits about 150 meters offshore.
Boca Catalina
Just south of Arashi Beach, the low limestone ledge that characterizes the Malmok coastline yields to the white, sandy stretch of Boca Catalina. This palapa-dotted beach grants access to a popular snorkeling spot with excellent underwater visibility and a close-to-shore reef filled with angelfish, needlefish, goatfish, starfish, and other curiosities. The schools of fish also pique the interest of friendly brown pelicans, frequently found floating in the water or roosting on the rocky outcropping nearby.
Malmok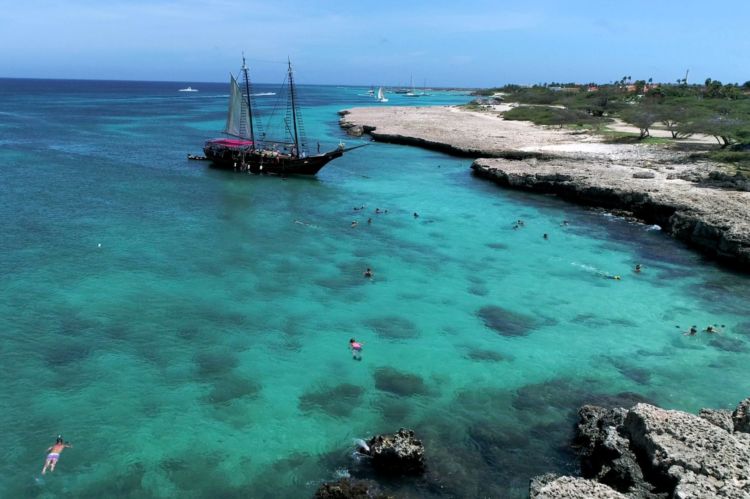 Malmok Beach, a little farther south of Boca Catalina, is another narrow pocket of sand that interrupts the jagged limestone terrace along Malmok's coastline. The snorkeling at this beach is excellent, as evidenced by the catamarans and sailboats that frequently anchor here. Boats also cast their anchors just a few hundred yards offshore from Malmok Beach, allowing divers and snorkelers to explore the famous Antilla shipwreck.
Spanish Lagoon & Mangel Halto
Located along the southwest coast of Aruba, about 10 kilometers southeast of Oranjestad, the Spanish Lagoon is the island's most significant coastal lagoon and one of the largest natural lagoons in the Caribbean. The lagoon has a narrow coastal inlet lined by well-developed mangroves. Here, developing marine species live safely among the stilt roots of the mangrove trees until they are big enough to venture into the open sea. The Spanish Lagoon is an ideal playground for kayaking, paddleboarding, and snorkeling. In 2017, it officially became part of the protected environs of Arikok National Park.
South of the Spanish Lagoon you'll find Mangel Halto, a gem of a beach named for the dense network of mangroves that make their home here, providing plenty of shade for afternoon picnics. The expanse of shallow, aquamarine water at Mangel Halto is irresistible, and the nearby barrier reef is easily reached by a short swim from shore for some excellent snorkeling and diving.
Baby Beach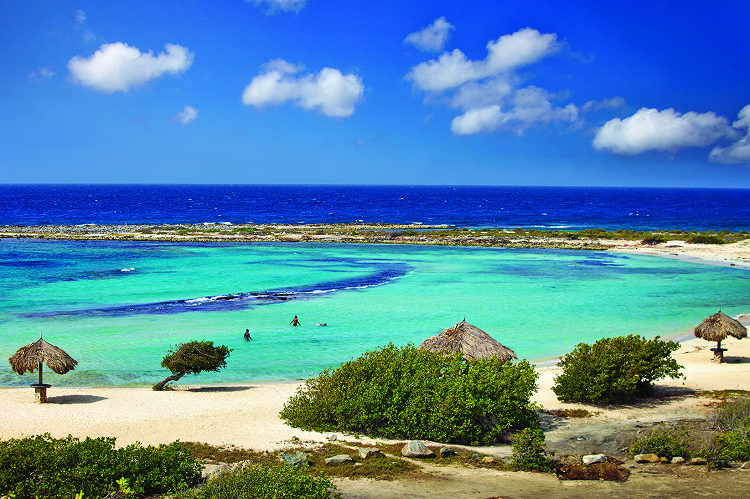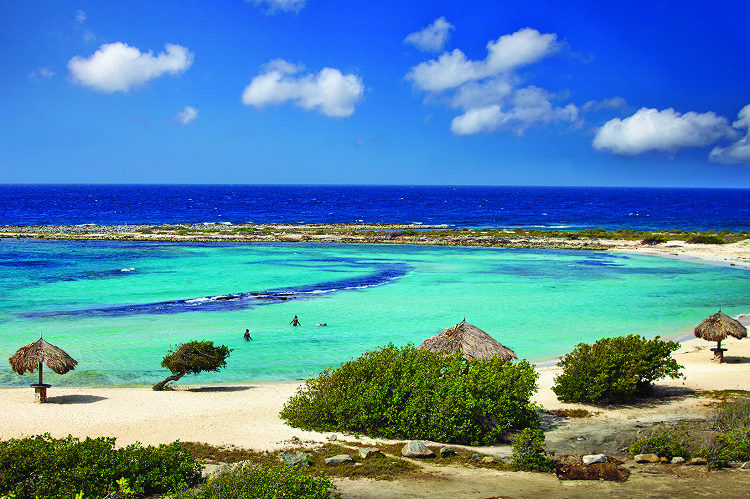 At Aruba's southern end, famous Baby Beach wraps around a shallow and remarkably calm lagoon, making it a prime destination for families with small children. Decades ago, Lago refinery workers created the lagoon by constructing a protective concrete barrier in the water, giving their families a safe beach to enjoy within the Lago colony. There's a reef within the protected lagoon that makes for easy-peasy exploration of fish and other marine life.
Equipment Rental