Published on:
Aruba Blue Blocks Project
Text by Thalia Guest
Aruba's white, sandy dunes and beaches are amongst the most treasured features of the island's spectacular natural landscape. As off-roading has recently become increasingly more popular and recreational on the island, it came to the attention of three local friends, Patrick Beke, Cado de Lannoy, and Ashlin Ahlip, that this activity actually puts Aruba's dunes and beaches at serious risk of destruction.
In an effort to preserve the landscape and prevent long-term destruction caused by Jeeps and quad racers, in March 2016, the trio, along with their sponsors, BULA Surf Shop and WEMA, launched the Blue Blocks Project, a volunteer initiative uniquely dedicated to protecting the island's dunes and beaches.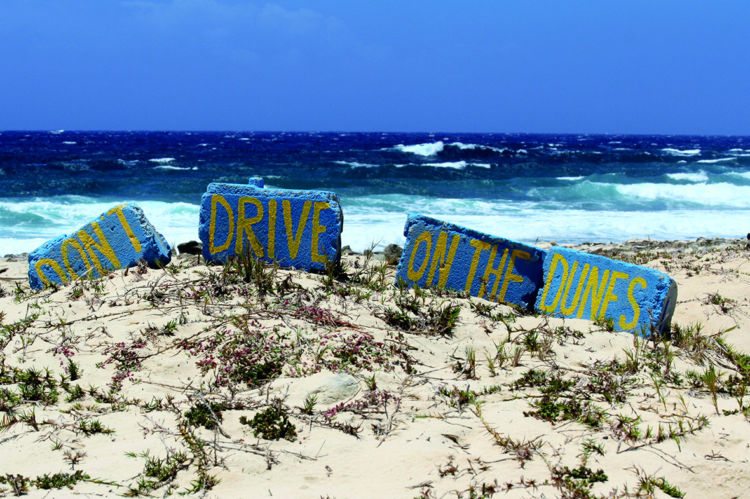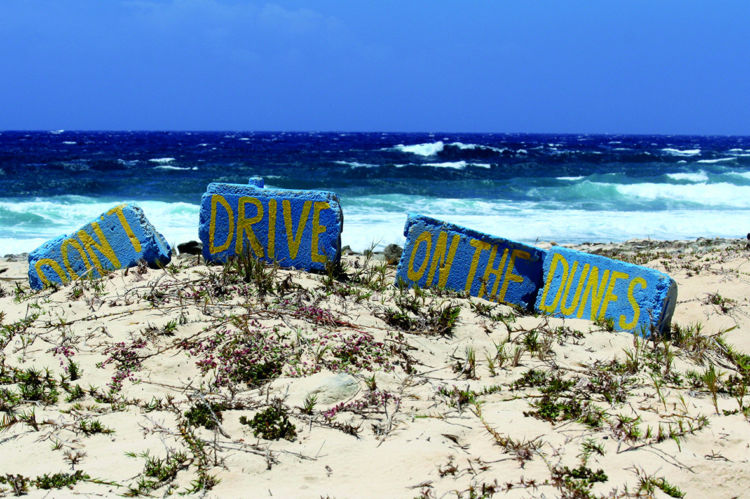 The Blue Blocks Project is precisely as its name indicates; messages are written on blue blocks to spread awareness as well as inform locals and tourists alike to respect the natural landscape. Messages read "Don't Drive on the Dunes," "Don't Drive on the Beach," and "Keep Our Beach Clean." This project is completely sustainable, as all blocks are found in the "mondi," or Aruba's countryside, and are then painted bright blue and yellow. The blue and yellow blocks not only blend in naturally with the Caribbean colors, but they are still clearly distinguishable as well.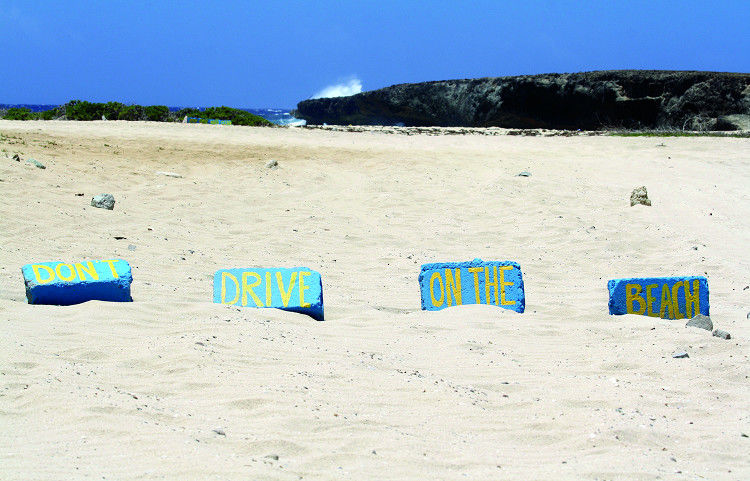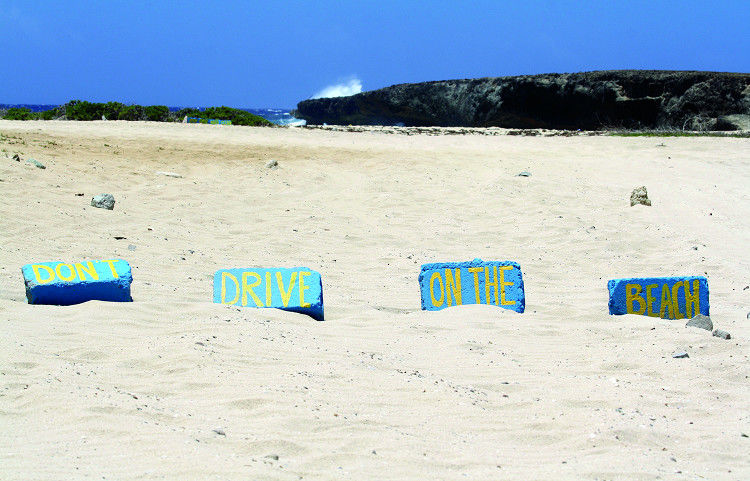 At present, Beke, de Lannoy, Ahlip, and the many volunteers that this conservation project has attracted have placed blue blocks at 17 different locations on the island from the north end to the south end, including the island's off-roading hotspots, and they have said that there are still more to come! To follow this creative initiative or to find out how to get involved, follow Blue Blocks Aruba on Facebook!