Published on:
Boho in the Cunucu—Part I
Fashion Editorial from Fall/Winter 2018-2019 Edition of Island Temptations Magazine

Text by Tina Causey-Bislick (Art director & stylist for the editorial)
Photography by Steve Keith
Call it what you will—bohemian, boho, boho chic, boho beach—it's a trend that has circled back with several incarnations, enough so that when I do my yearly closet purge, I find myself holding on to shoes, accessories, and clothing that reflect the carefree, unstructured boho fashion style, certain that I can reinsert them into my wardrobe as the next unconventional wave comes around.
Even boho, though, has its own subtrends and a few loose guidelines to keep it fresh, and I am digging the emerging edgy, modern looks that combine a little attitude with that romantic, carefree spirit. "Nothing refreshes romance quite like the addition of a tough leather boot," states British Vogue in a June 2018 article about the current revival—a reason to celebrate for those of us always looking for an excuse to wear our boots!
A few other loose rules for the current boho wave: don't go crazy with prints from head to toe—combine them with modern neutrals (think nature-inspired colors); structured pieces (once taboo in the boho fashion world) can be combined with light, flowy pieces; and stay away from kitschy DIY accessories—layer polished, quality pieces of jewelry (we love the Uno de 50 line from Rage Silver).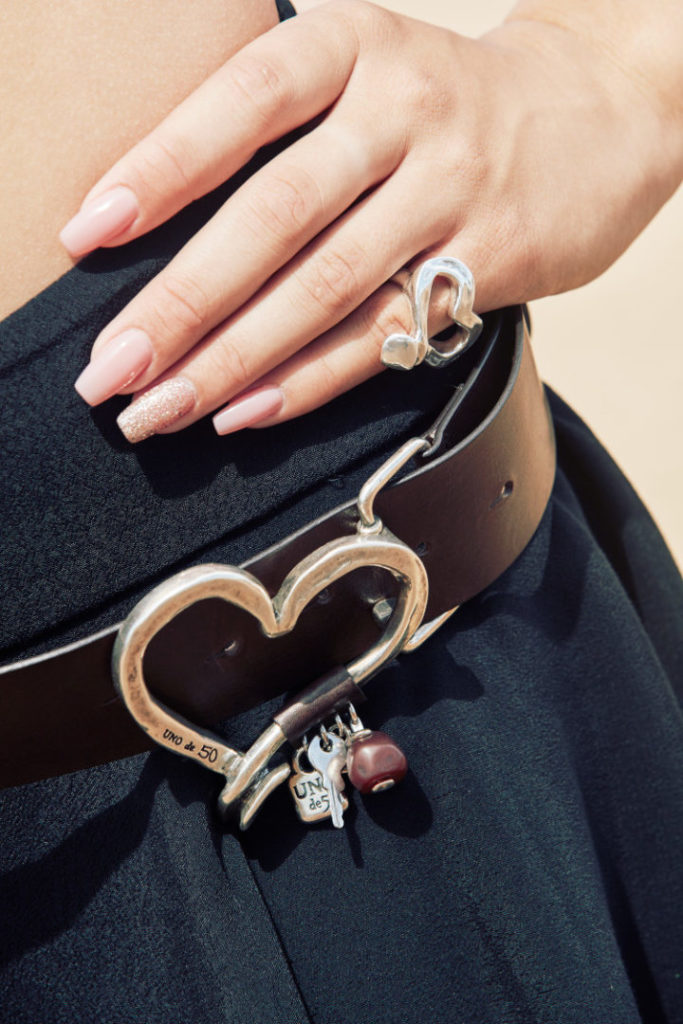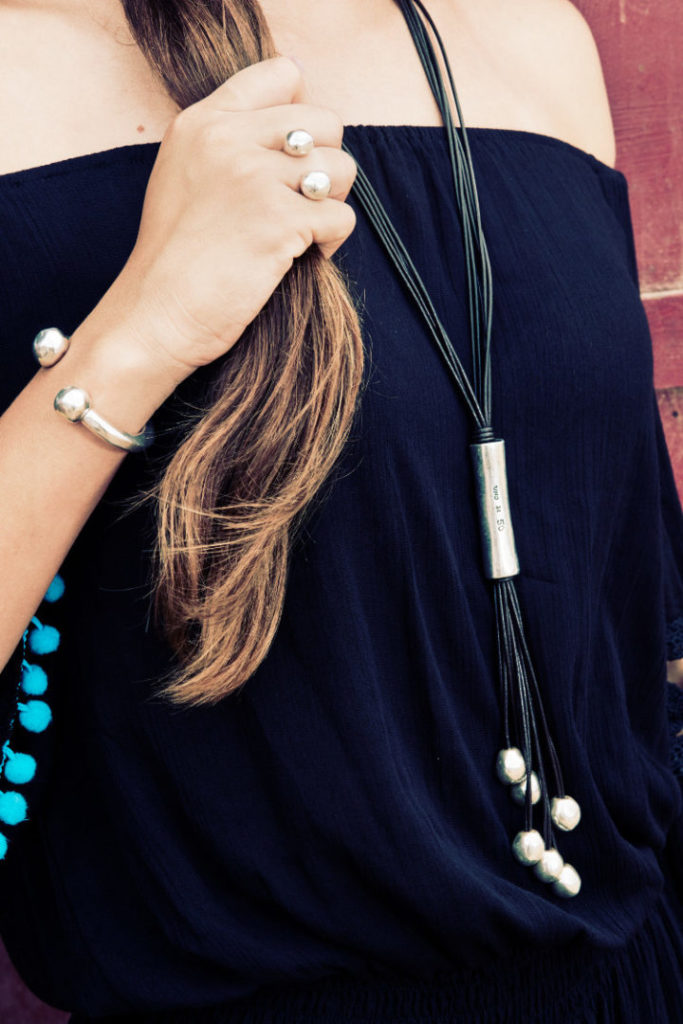 For the canvas for our Boho in the Cunucu (cunucu is Papiamento for countryside) editorial, we fell in love with the eclectic collection of backgrounds at Rancho Loco, nestled in an idyllic countryside setting in the heart of Santa Cruz. This ranch embodies a free-spirited nature, allowing their horses to roam the ranch in small herds as they would in the wild, side by side with rescued dogs, a couple of cats, chickens, and even a few turtles, all enjoying life on the ranch together. Our crew members—all animal lovers—agreed that this was one of our favorite fashion shoots from the past 16 years! (A new foal was born on the ranch just days before the shoot…check it out!)
The Details
Hair and makeup by Maria Alejandra
Uno de 50 jewelry and accessories styled by Marny Wever for Rage Silver
All clothing from T.H. Palm & Company, The Juggling Fish, and The Juggling Fish Swimwear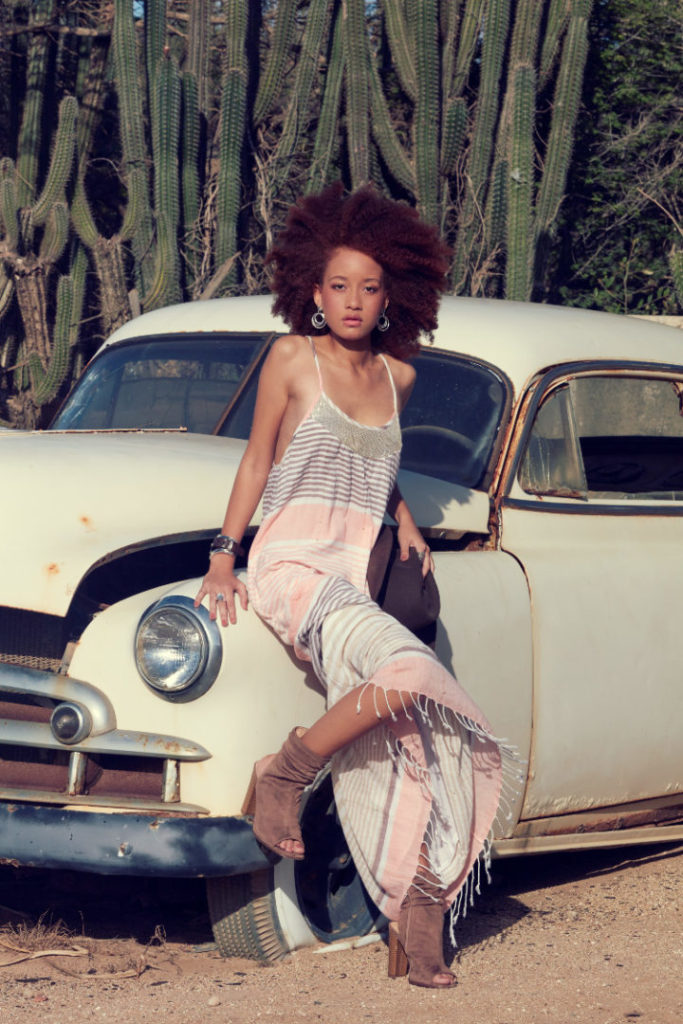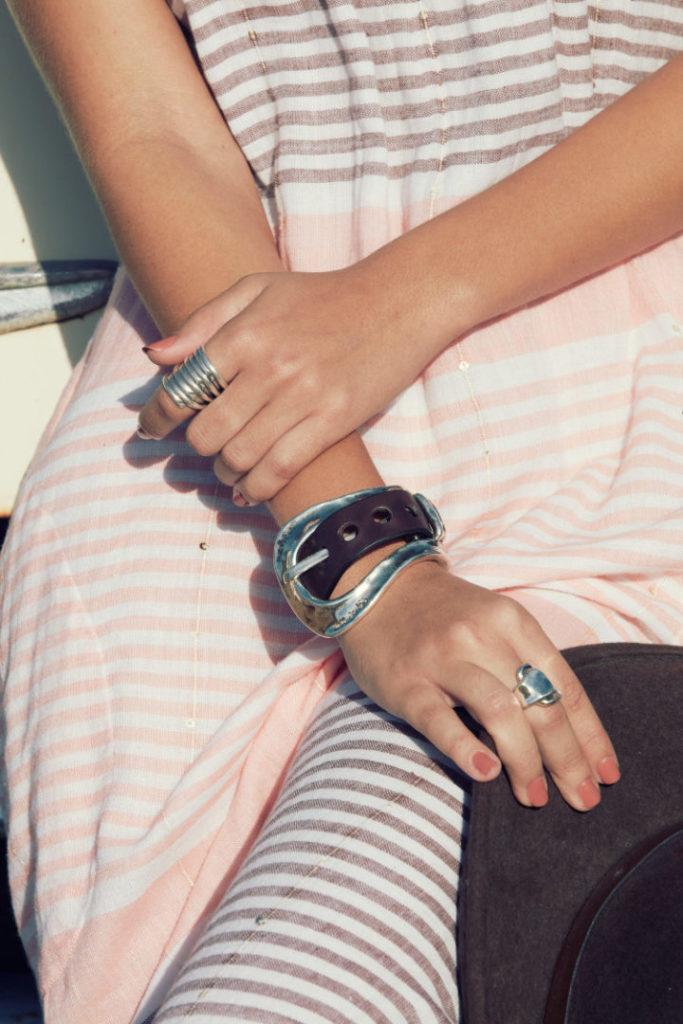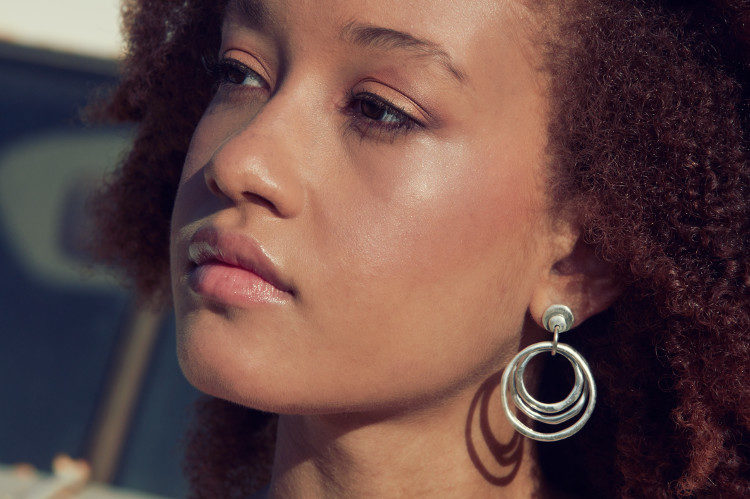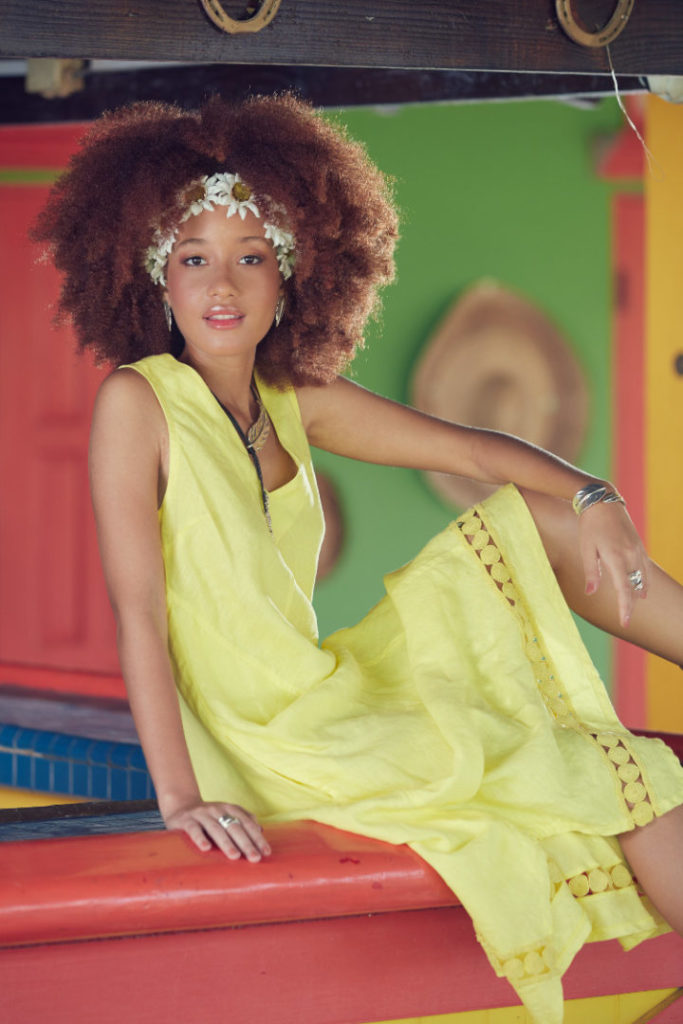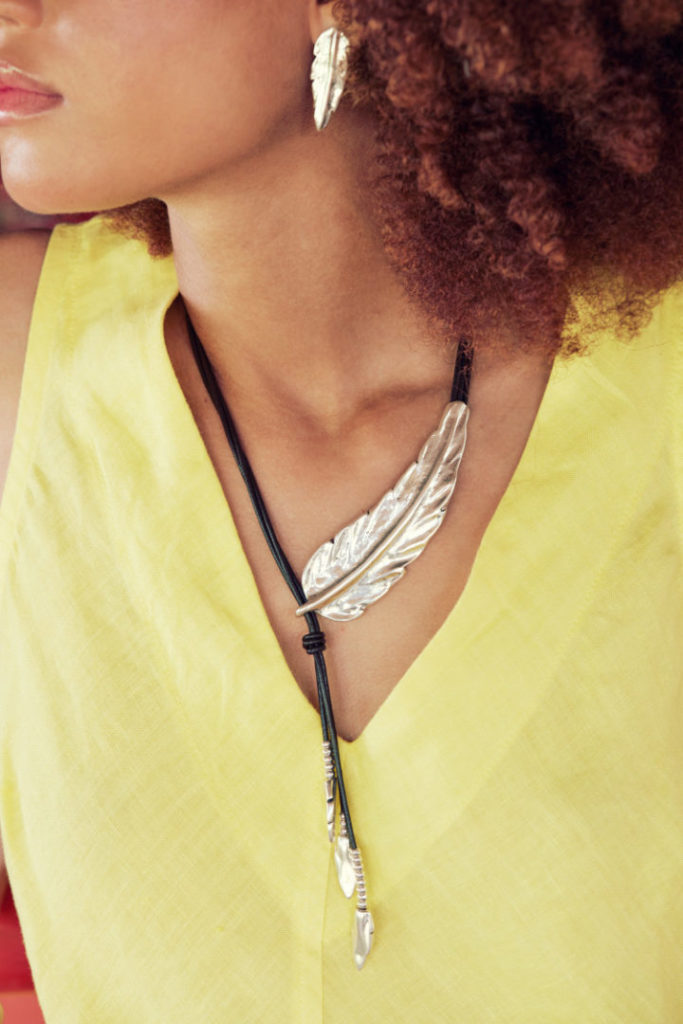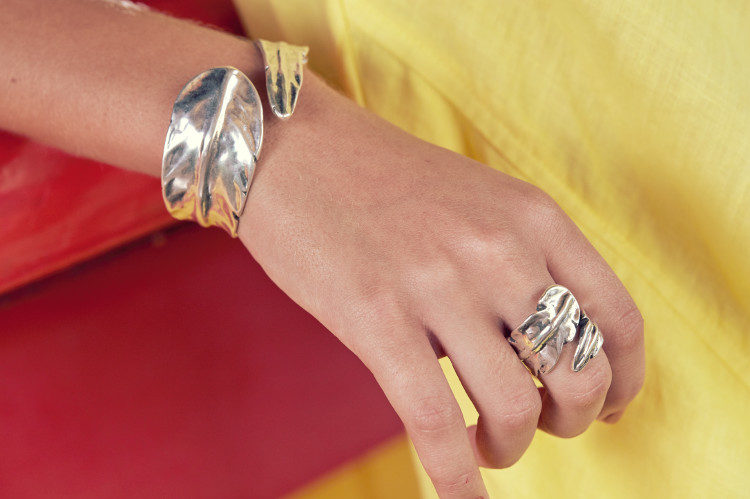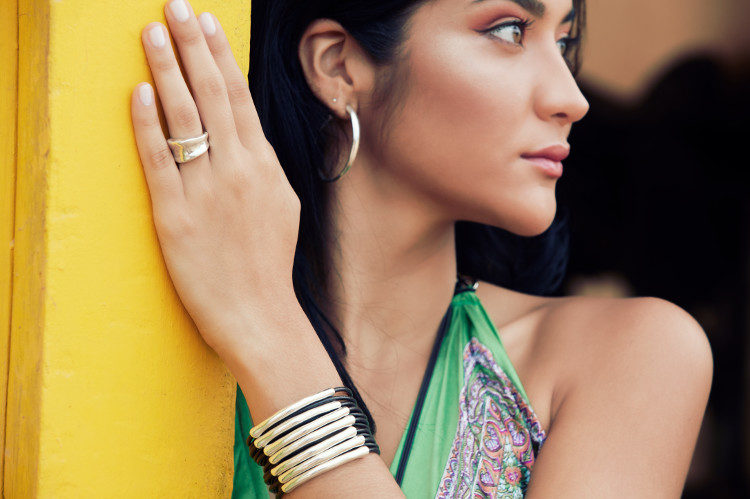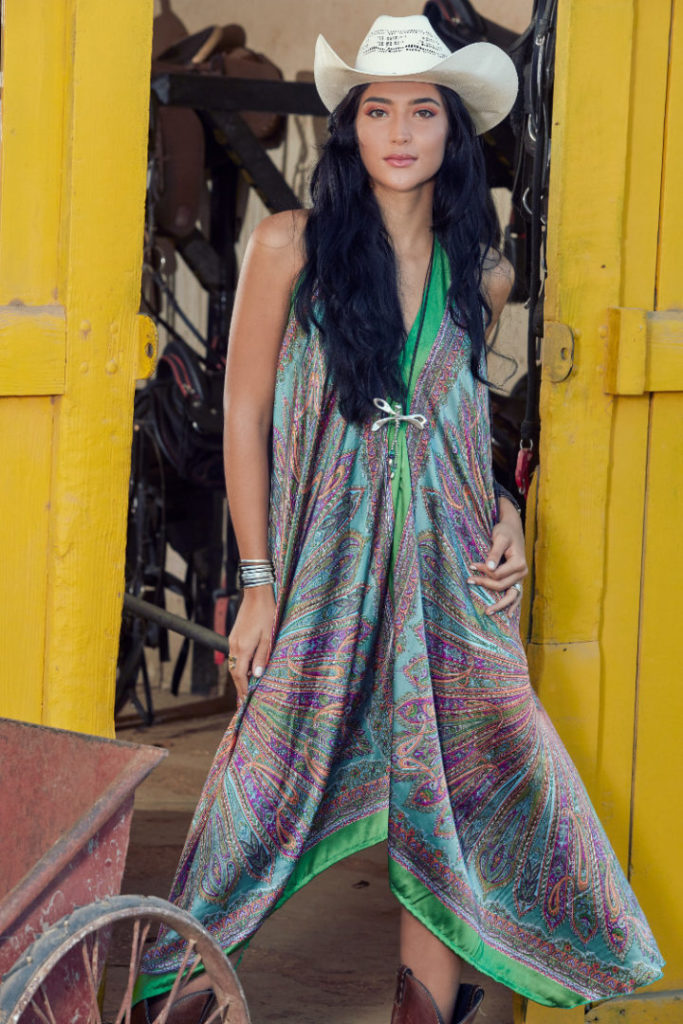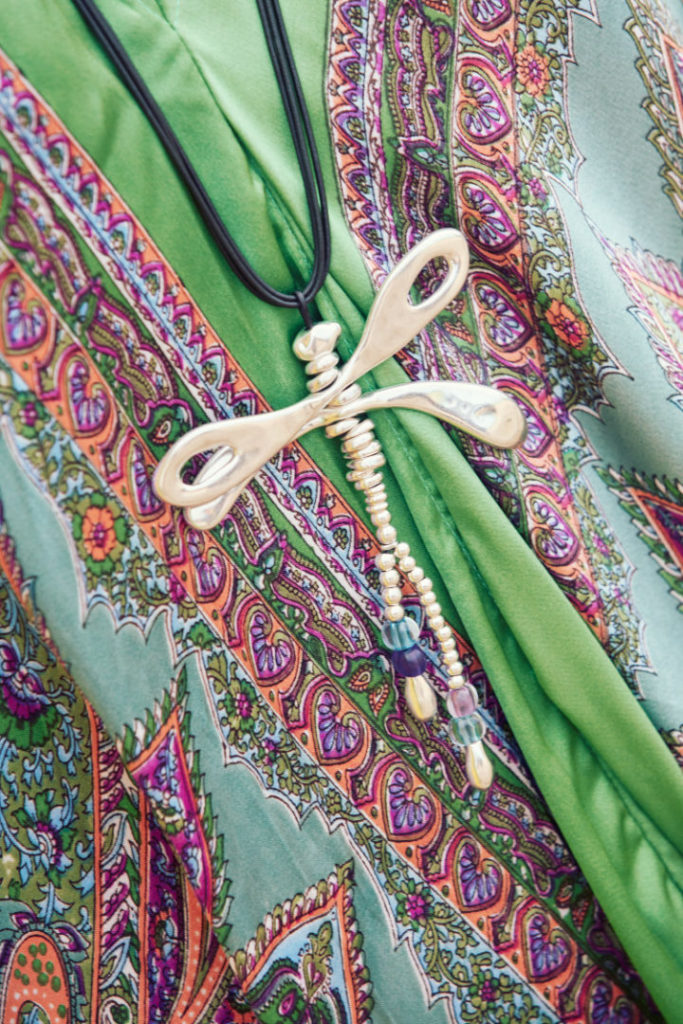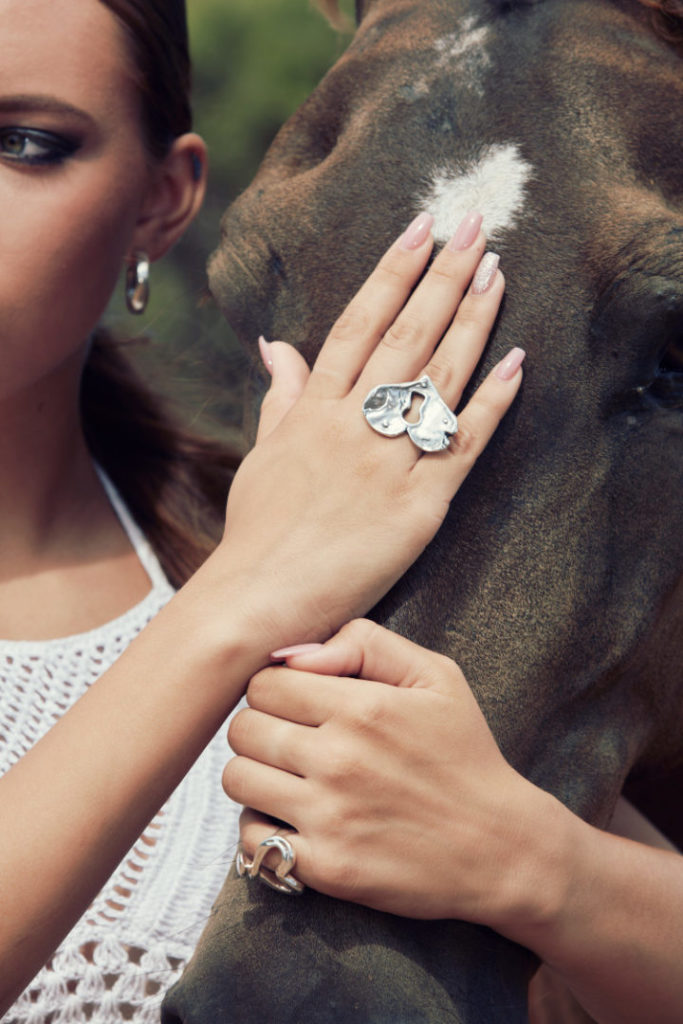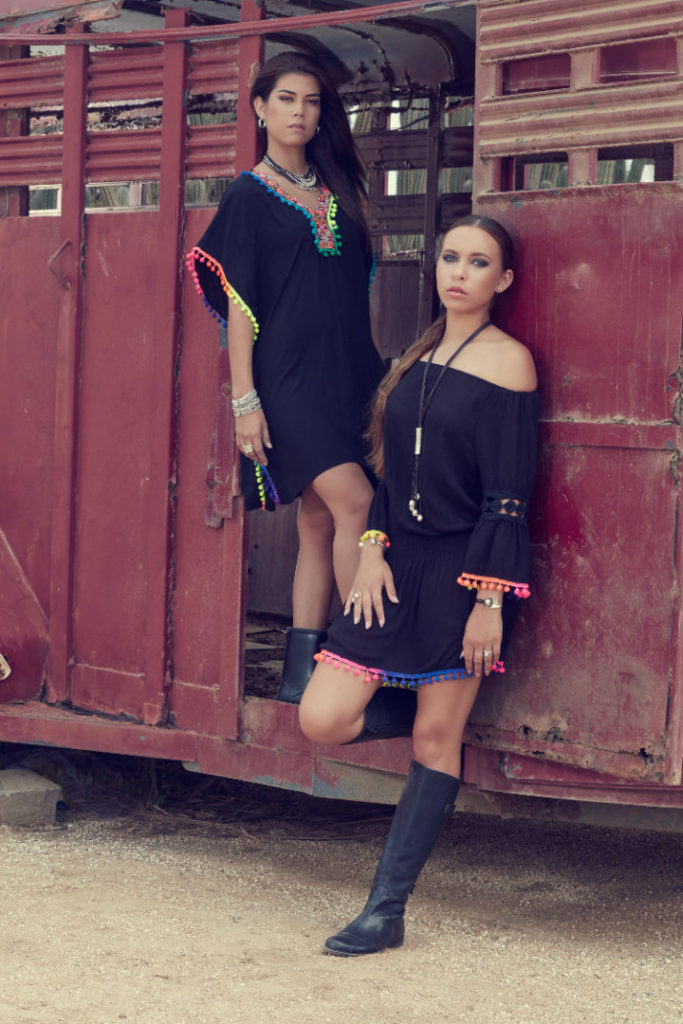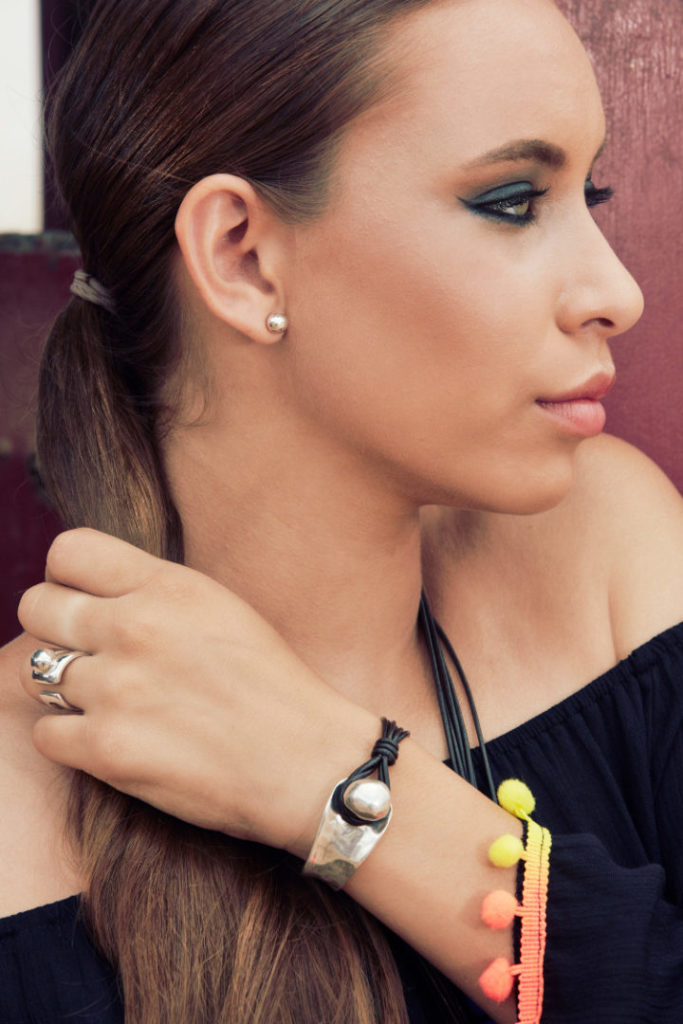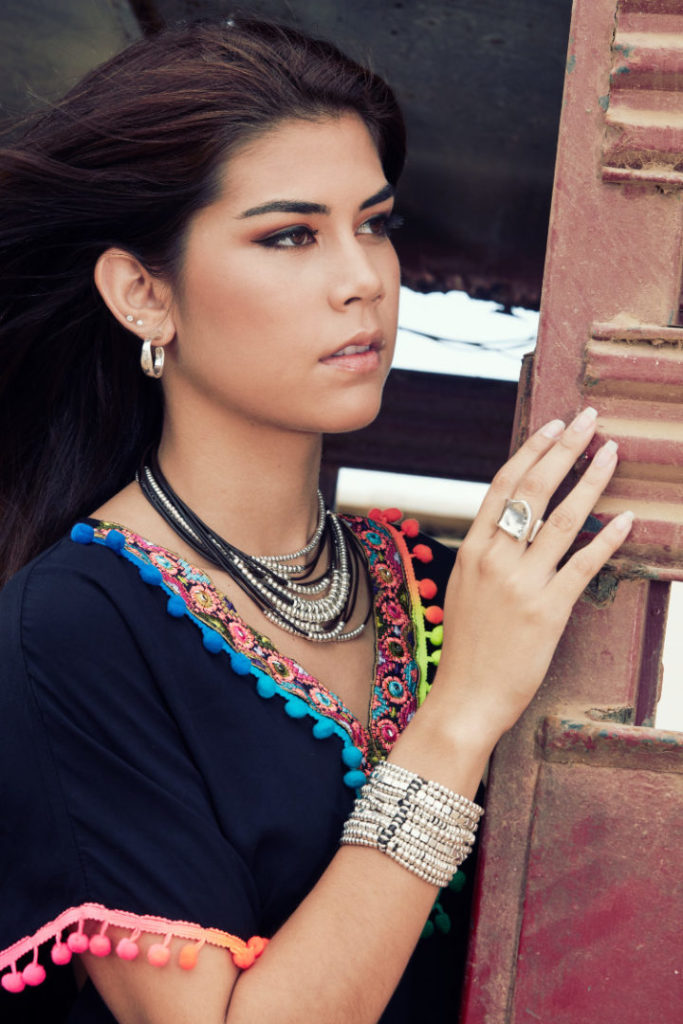 Buyer's Guide
T.H. Palm & Company: Playa Linda Beach Resort, streetside, +297-592-7804
The Juggling Fish Swimwear: Playa Linda Beach Resort, on the boardwalk, +297-586-4999
The Juggling Fish: Playa Linda Beach Resort, on the boardwalk, +297-592-7802
Rage Silver: Renaissance Marketplace and Palm Beach Plaza Mall, +297-588-6262/586-1244