Published on:
Have Fork, Will Explore: A Taste of Brunch at Taste of Belgium
The Have Fork, Will Explore series is a collection of articles that profile interesting eats on the island. Grab a fork and join us!
Text and images by Tina Causey-Bislick
Surprise, surprise…I'm writing about my favorite meal again—brunch!  Taste of Belgium is in the crosshairs of my fork this time.  Although they've been offering brunch for a few years now, I just never made it there to give their version of the Sunday classic a go. What a mistake!
First things first.  Bottomless mimosas, done right!  My brunch pet peeve is a pre-made mimosa.  I've noticed lately that a couple of brunches here are making their mimosas ahead of time in pitchers.  I get it—it makes things simpler when everyone is waving empty glasses for refills, and making them ahead of time also helps control costs when it comes to patrons like me.  I want my mimosa my way—mostly filled with the bubbly good stuff with just a splash of juice.  Our server was on the spot, keeping my glass filled with just the right custom ratio all afternoon.
Now that I was settling in and becoming bubbly from the bubbly, my gang of five gals was ready to take this menu on.  Brunch at Taste of Belgium is presented in a la carte form, with dishes plated in tapas-style portions.  I love brunching this way because I get to try several different dishes without breaking the belly.
The menu is divided into courses, but you can order in any order, and it's all you care to eat.  I started with the croissant filled with authentic Belgian chocolate (this is Taste of Belgium, after all), and it was so good that I ended brunch there as well (like I said, this is Taste of Belgium, after all, don't judge me).  Sandwiched between that, we all ordered a variety of dishes, sharing bites with each other so we could do this brunch justice!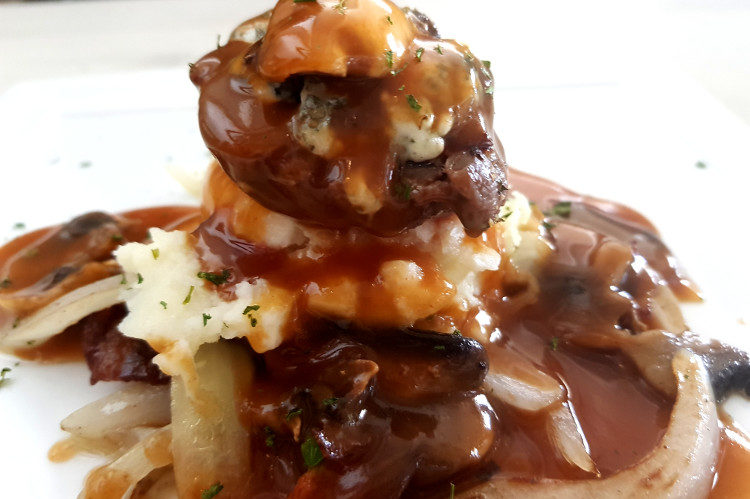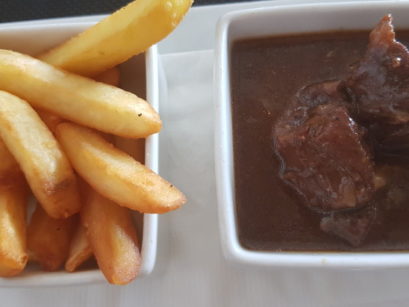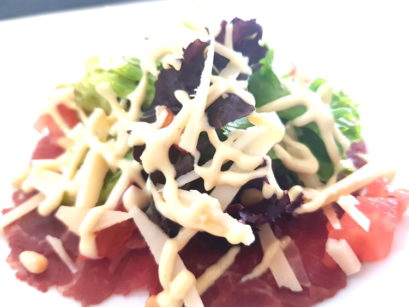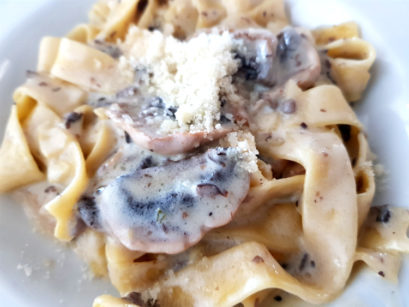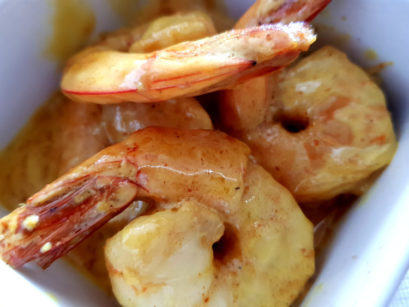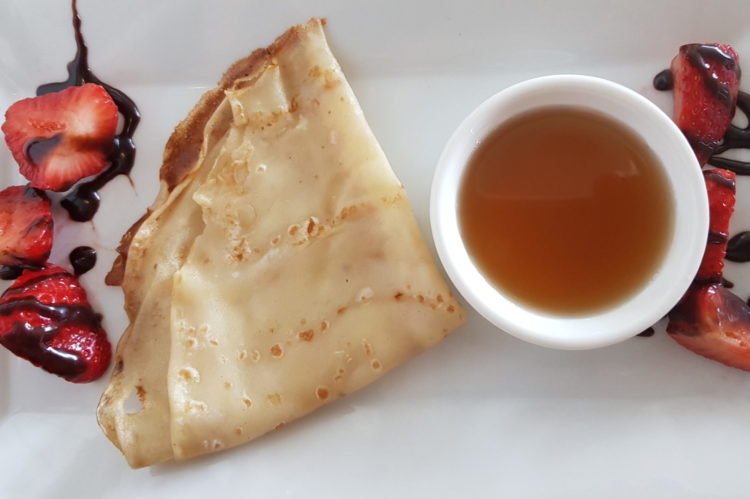 What we tried:
In addition to the chocolate croissant on the "Breakfast" course, we doubled up on the Omelet Bruxelles with ham, bacon, cheese, mushrooms, and onions, and the Crepe Belgique was also a must.
From the "Cold Appetizers," we loved the Carpaccio de Boeuf with a Belgian mustard dressing, Tataki de Thon with Cajun spices, and the duck mousse served with a tangy strawberry compote.
Escargot, shrimp and cheese croquettes, French onion soup, and a vol-au-vent with a creamy ragout of chicken all made the cut from the "Hot Appetizers."
"Main Courses" that we passed around our table included shrimp scampi in a curry sauce, crispy grouper battered and fried with a remoulade and Belgian frites, grilled beef tenderloin in a Belgian beer gravy with mashed potatoes, and fettuccine in a creamy truffle sauce.
Our sweet ending from the "Dessert" course menu included traditional profiteroles with sweet cream; a Belgian waffle with fresh strawberries, ice cream, and whipped cream; fresh fruit with sorbet; and a super decadent lava cake oozing dark Belgian chocolate.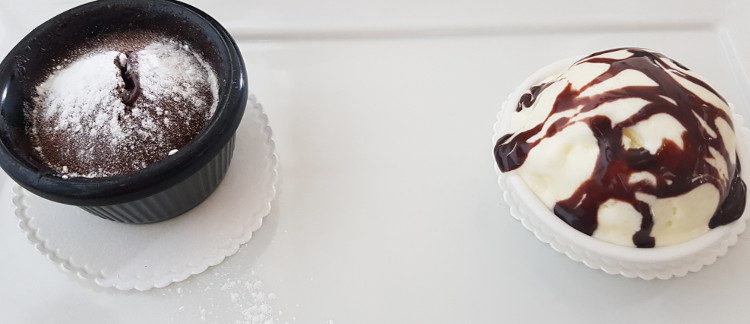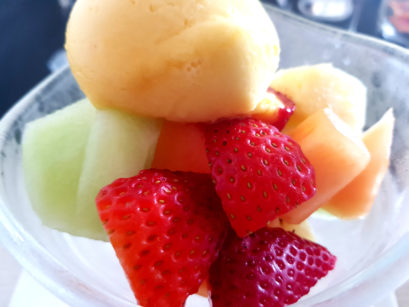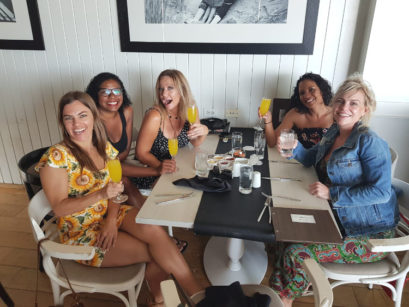 We will be back—my gang of five gals—ready to take on more of Taste of Belgium's Sunday Brunch, because there were several dishes we just didn't get to. The price is very reasonable at $42 per person.
For more information and to make reservations, visit their website here.