Published on:
Busy, Busy at Bistro de Suikertuin
By Rona Coster
De Suikertuin on Wilhelminastraat 64 is a charming, old cunucu house in the heart of Oranjestad, fully transformed into an intimate bistro under the name De Suikertuin, "The Sugar Garden," serving breakfast, lunch, and dinner. The cozy eatery is designed to please those working in town and anyone passing by with fresh sandwiches, soups, and salads. You are welcome to read the newspaper or a magazine over their delicious coffee. In fact, De Suikertuin is my favorite lunchroom. I'm hooked on the Waldorf Chicken Salad and the Chocolate Mint Tea!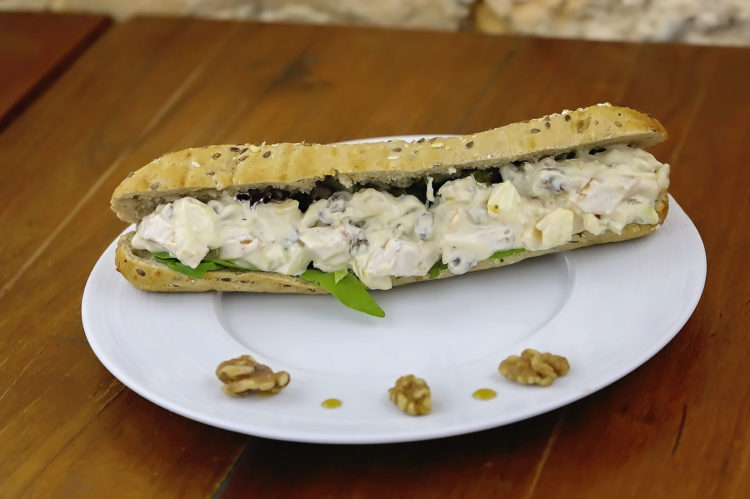 Kim d'Hont, proprietor of Bistro de Suikertuin, is a creative chick. This F&B professional from Holland is consistently cooking up exciting special events at her modern European bistro.
Greek Night
On October 20, the bistro is hosting a Greek Night with Chef Sanflokos, who will prepare a delicious 4-course menu, including a welcome drink, for only US$37.50. Reservations are needed (dinner starts between 6 pm and 7:30 pm).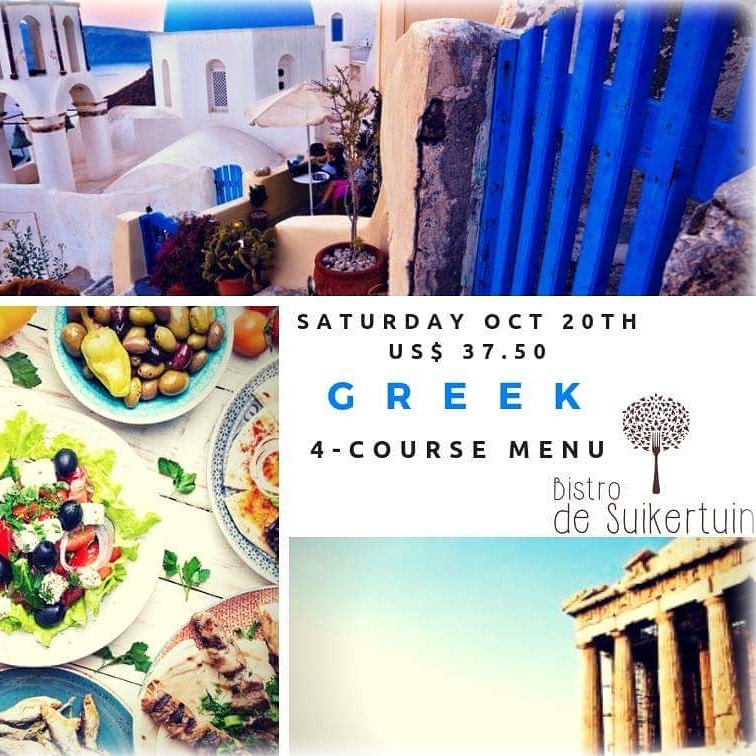 French Wine & Food Pairing
De Suikertuin is proud to invite foodies and wine aficionados to its 2nd French Wine & Food Pairing on November 3. The event is being hosted in cooperation with Arion Wine Company. For US$27.50, each attendee will receive five wine & food pairings with explanations from Somelier Govert van Arion.
Weekly Brunch
Every Saturday, the bistro offers an all-you-can-eat a la carte brunch with never-ending mimosas between 11 am and 2 pm. The cost is just US$39.50 per person.
Christmas Shopping Inspiration…
On October 12, De Suikertuin hosted a Pop-Up Flea Market & Happy Hour in collaboration with two neighboring stores on Wilhelminastraat, Mario Sport Shop and Masi Fral.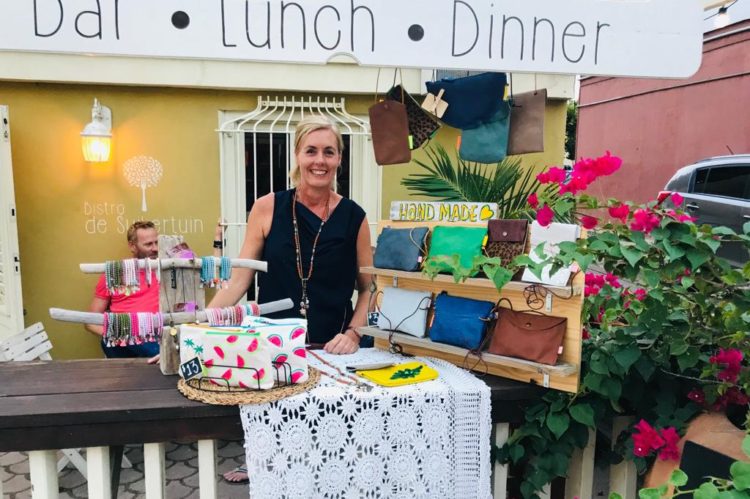 The flea market settled down under the front-terrace pergola and on the charming back patio, under a giant tree, offering items such as sporting goods, driftwood art by Maike, driftwood lamps by William, artisan jewelry and accessories by Ivy, leather bags by Sascha, jewelry by Malamaruba, CC Bath & Body organic soaps by Jacky Geerman, and more. The flea market was a great opportunity to do some early Christmas shopping, but if you missed it, no worries—most of the vendors can be contacted directly to see what they have in store for the holidays. (See below.)