Published on:
Aruba's Calendar of Events
December 1 – 23
Winter Wonderland
Renaissance Marketplace
Discover all the magic that this season has to offer during the Winter Wonderland days at Renaissance Marketplace with daily live musical entertainment, an ice skating court, meet & greet with Santa and his elves, Christmas cottages offering seasonal delights, and more. 6 pm to 10 pm every night.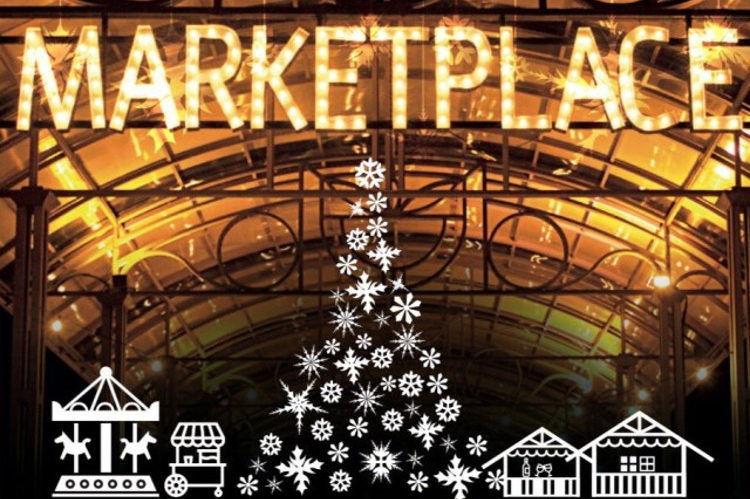 Every Sunday in December
Sunday Brunch

L.G. Smith's Steak & Chop House
Celebrate the holidays with an exquisite Sunday brunch at LGS  with bottomless mimosas and bubbles every Sunday in December. LGS has given its regular brunch menu an upscale twist by adding some new items like Lobster Mac & Cheese, Avocado Hummus, Steak and Eggs, Shrimp Risotto, and more. The LGS Sunday brunch is $64 per person (includes all taxes and service charge). Time: 11 am to 2:30 pm. For more information or to make a reservation, please call 523-6195.
December 14

Christmas Fair 2019
San Nicolas Promenade
A holiday fair featuring locally made arts and crafts, artisanal food and beverage, Santa Claus, and more! For more information, visit the website: arubachristmasfair.com.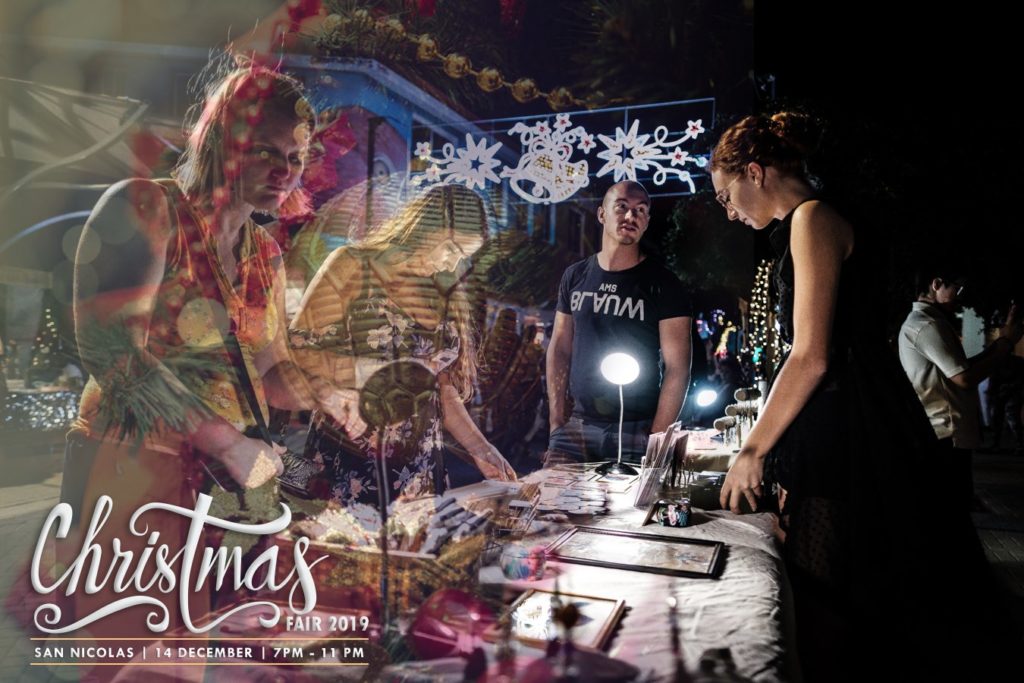 December 20
Cadushi Festival
Oranjestad, Aruba
This charming Christmas market promotes creativity, community, environment, and mindfulness while encouraging people to "slow down, buy local." Many locally produced arts and crafts, food and beverage offerings, and even unique performances can be enjoyed at this can't-miss annual festival. For more information, visit https://www.facebook.com/cadushifestival/.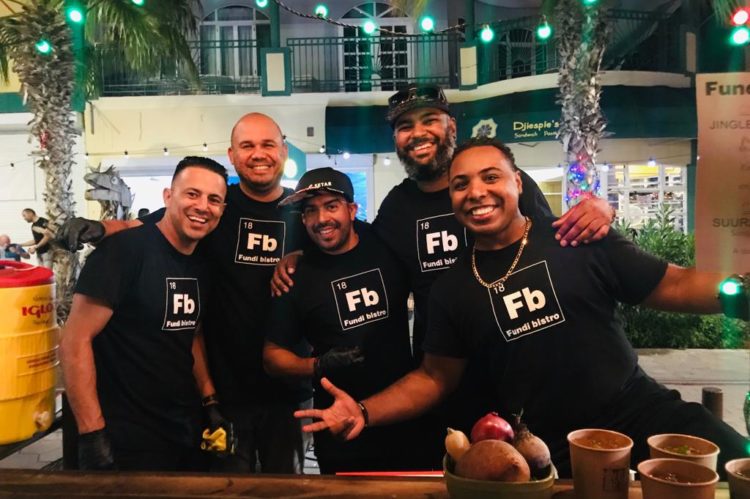 December 27
Dande Festival
Centro di Bario Tanki Leendert
The Dande Festival is a musical event on Aruba that highlights Dande, the traditional music played and sung at the New Year to spread goodwill. Taking place during the last week of December, the festival features over 50 singers performing their original music along with traditional Dande songs for the New Year.
December 31
New Year's Eve Party at Renaissance
Renaissance Convention Center
Put the "happy" in "Happy New Year" with a night of delicious food, a super-premium bar, live entertainment, and fireworks at midnight. Tickets for Renaissance's annual New Year's Eve Dinner Party are available at www.RenArubaEvents.com. Adults: $190; kids 13-17: $90; kids 5-12: $55; kids under 5: FREE. *Price includes an all-you-can-eat dinner buffet, super-premium bar, live entertainment, and fireworks at midnight. 15% service charge and sales tax included.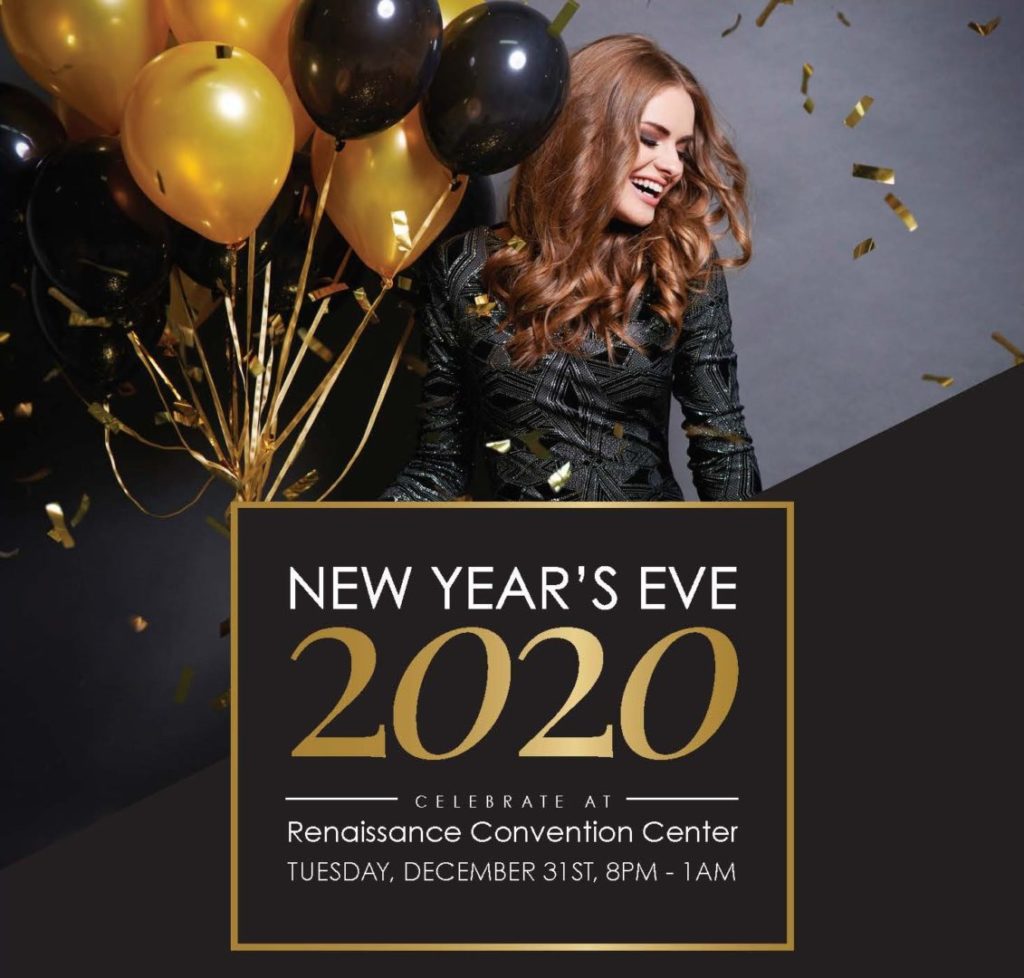 December 31, 2019 – January 1, 2020

New Year's Eve Celebration
Aruba hosts an incredible islandwide fireworks display that occurs organically as locals and hotels set off thousands of fireworks that light up the sky. It's a magical experience you will never forget!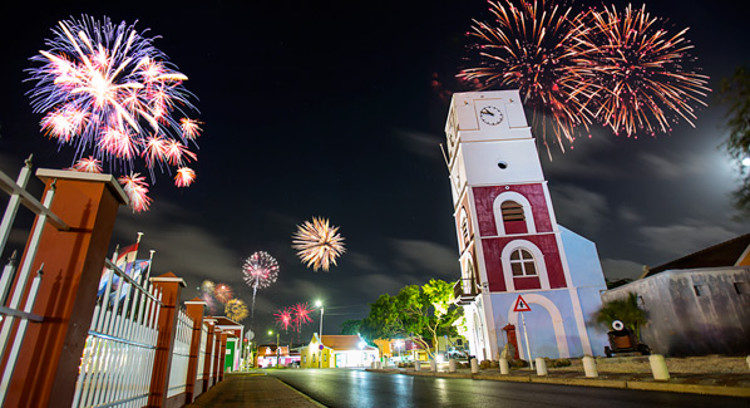 2020
January 1

New Year's Plunge

Moomba Beach
The New Year's Plunge at Moomba Beach is a super-fun community event that invites everyone to mark the new year by plunging into the sea. The plunge takes place at noon sharp, and participation is free of charge.
January – February

Aruba Carnaval Season

Aruba's Carnaval season is the biggest and longest celebration of the year, spanning two whole months.  The season is marked by day and night parades, music contests, queen elections, and jump-ups, all powered by beloved Carnaval tunes and featuring extravagant costumes.  Locals encourage island guests to share in the Carnaval spirit.
January 4
Aruba's Torch Parade
Oranjestad
This parade, held in the cooler evening hours, is the official opening parade of Aruba's Carnival season. Once upon a time, revelers carried torches throughout the downtown streets for this parade, but today an amazing sound and light show emanates from the various bands slowly rolling down the street, flanked by Carnival group members wearing themed, creative tee shirts enhanced with lights. Starts at 8 pm.
January 11
Volle Maan Beach Feestje
Reflexions Beach, Oranjestad
Heineken, together with Heart Radio 106.7 FM, proudly presents Volle Maan Beach Feestje for the second year! Do you remember Freddy Moreira from last year? After last year, Heart Radio is doing it again with international deejays, performances, local artists, and much more! It's a beach party under the moon! 9 pm – 4 am.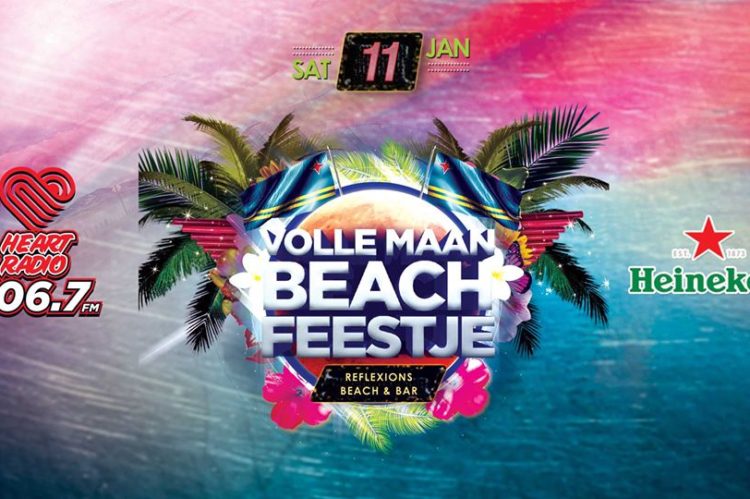 January 18

Honor To Connor Steel Band Extravaganza
Charlie's Bar in San Nicolas
Celebrating the 81st birthday of Aruba's steel pan pioneer and founder of the Aruba Invaders Steel Orchestra, the late Edgar Connor. Steel bands and various steel pan artists will be performing FREE in front of Charlie's Bar in San Nicolas. 6 – 10 pm.
January 19 – 26
International Bike Week
Aruba's annual International Bike Week invites Harley bikers from around the world to tour the island in style. Participate on your own hog, rent one here on the island, or just watch as hundreds of bikers cruise by. A special ride will be held on Betico Croes Day, January 25. For details, contact Rudy Croes at +297-593-5344 or [email protected], or Mr. Nahar at +297-593-0014 or [email protected]
January 25

Betico Croes Day Events

On this day, Arubans celebrate the birthday of the late Betico Croes, a charismatic political activist who helped Aruba to become an autonomous member of the Kingdom of the Netherlands, which eventually took place in 1986. This official national holiday features various sporting events, an island-wide Harley Davidson bike tour, culinary festivals, and folkloric shows.
The Betico Croes Memorial Run is a very popular event on the 25th.  It takes place in Santa Cruz from 6 am to 10 am.  Contact IBISA Aruba for more information.
January 31
Finals Caiso Monarch
Carnaval Village, San Nicolas
Several days of pre-final competitions lead up to this grand final event, which features caiso (calypso) musicians vying for the coveted monarch title. 8 pm to 3 am.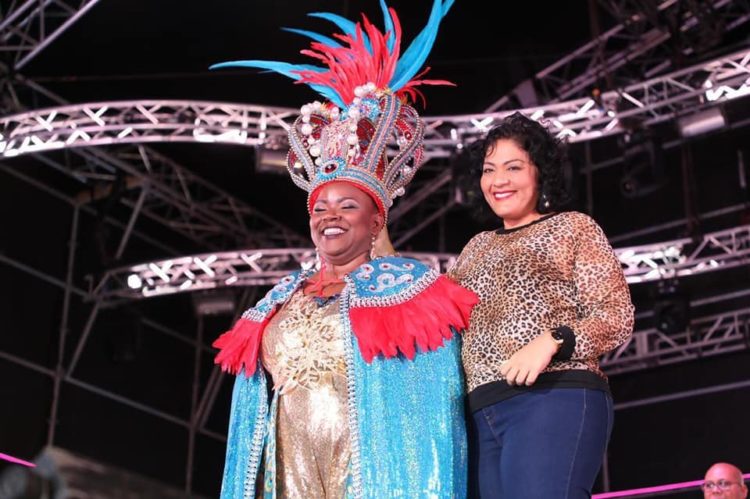 February 1
Super Saturday Soca Finals
Carnaval Village, San Nicolas
Several days of pre-final competitions lead up to this grand final event, which features soca musicians vying for the coveted monarch title. 8 pm to 3 am.
February 2
Super Bowl 2020 Party
MooMba Beach
Watch the Super Bowl live at MooMba Beach on Aruba's biggest screen, right on the beach. 6:30 pm – 1 am.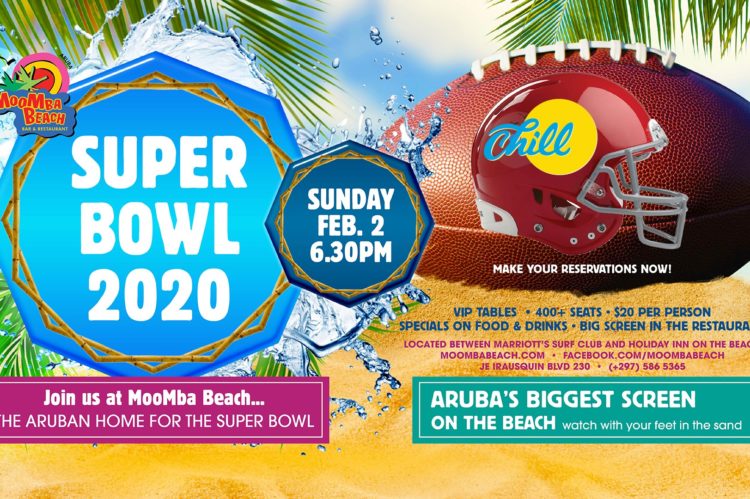 February 7
Carnaval Grand Tumba Contest
Carnaval Village, San Nicolas
Originally from Africa, tumba music played during the Carnaval season in Aruba has a particular Caribbean flavor. The Grand Tumba Contest features local bands and singers competing for the Tumba King or Queen title with their original compositions and lyrics. 8 pm to 2 am.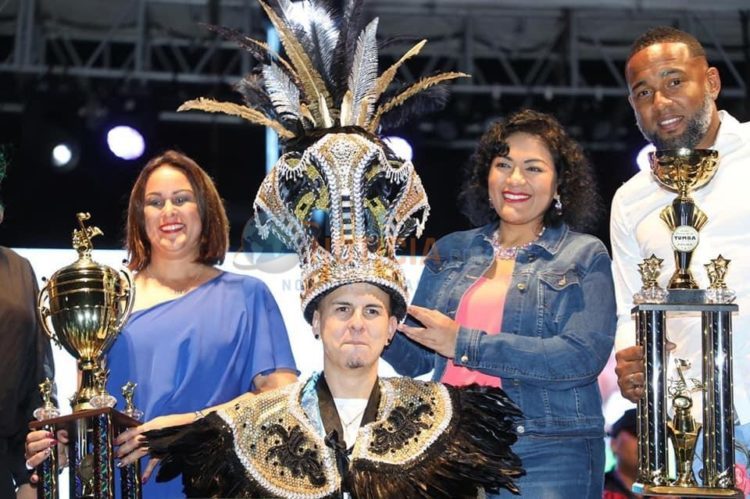 February 9
Trail Race Aruba Walk & Run 2020
Aruban countryside
This 3rd edition of the walk & run is powered by Total Services, Hoka ONE ONE, and TRI-BIKE Aruba. Start and finish at Cunucu 297, Santa Cruz. Start time: 6 am. For more information, visit registration.mylaps.com/trail-challenge/.
February 15
Jouvert Morning & Oranjestad Lighting Parade
Starting at 3 am in the morning and going until 8 am, Jouvert Morning is a festive party that takes place in the streets of San Nicolas. Lots of music, lots of dancing, lots of fun!
Then everyone takes a nap in preparation for the Grand Lighting Parade in Oranjestad, which starts at 8 pm at the Aruba Entertainment Center. Paraders deck their costumes out with lights for an extra special effect.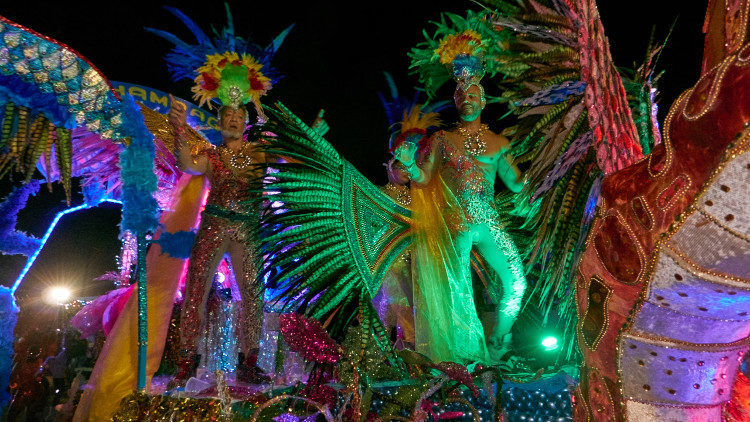 February 20
Lighting Parade San Nicolas
Starting at 8 pm, the San Nicolas Lighting Parade lights up the streets on the southern end of the island. As always, pumping sound trucks and amazing Carnaval costumes make for a truly memorable Carnaval experience.
February 22 – 23

San Nicolas Grand Parade & Aruba's Grand Parade in Oranjestad
Starting at 10 am, the San Nicolas Grand Parade (March 2) heats up the streets of San Nicolas for one last time.  The following day, everyone reconvenes for the final parade of the Aruba Carnaval season, Aruba's Grand Parade, starting at 10 am in Oranjestad at the Aruba Entertainment Center.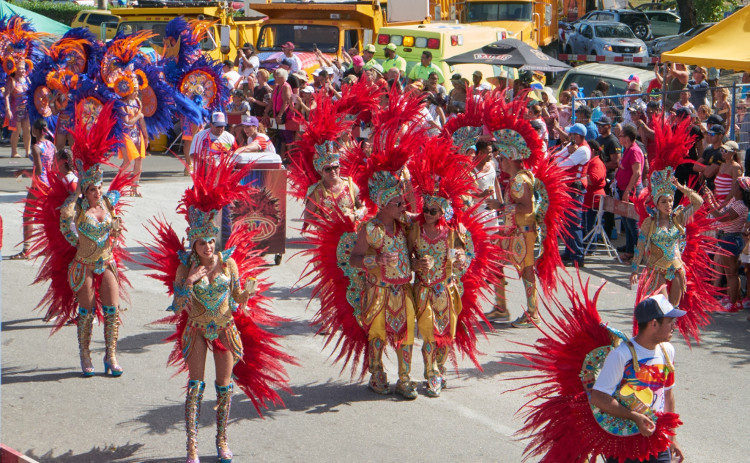 March 18
Flag & Anthem Day
On March 18, 1948, the Aruban politician Shon A. Eman presented the first formal proposal for the self-determination of the Aruban people to Queen Juliana of the Netherlands.  On March 18, 1976, political leader Betico Croes declared Aruba's first Flag & Anthem Day.  This patriotic holiday is celebrated with a scout parade, a classic-car parade, sporting events, a folkloric performance at Plaza Betico Croes, and special cultural activities at museums in downtown Oranjestad.  Island visitors are encouraged to partake in the festivities.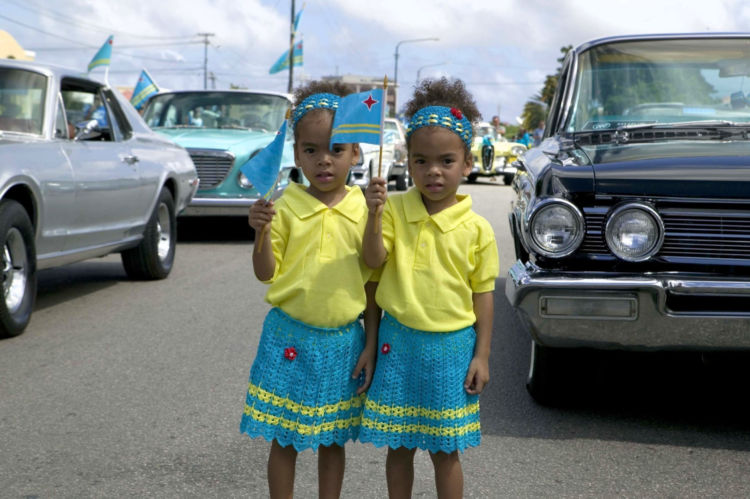 March 22
Aruba International Half Marathon
Both locals and international competitors look forward to this annual half marathon covering the length of the island from San Nicolas (Joe Laveist Sport Park) to Oranjestad (Alhambra Casino). The race begins at 5 am.
April 26 & 27
Eat Local Food Truck Festival
Plaza Daniel Leo, downtown Oranjestad
Aruba's food truck scene is highlighted at this annual festival held in the heart of downtown. It's a family-friendly event and includes live entertainment both evenings.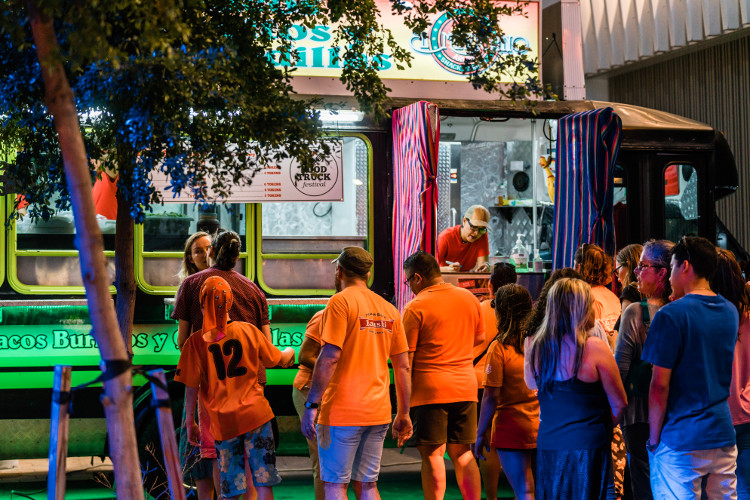 April 27
King's Day
Aruba celebrates the birth of King Willem Alexander of the Netherlands every year on April 27. Local neighborhoods host family-friendly festivals and street fairs. Kite-flying competitions are a tradition as well.
April 27
Harry Janssen Boulevard Race
Malmok to Aruba Ports Authority
The 10K running event starts at 5:30 pm on L.G. Smith Boulevard in the Malmok area, passing through the high-rise hotel area in Palm Beach and the low-rise hotel area of Eagle Beach, finishing on L.G. Smith Boulevard in front of the Aruba Ports Authority.
May 20 – 25
Soul Beach Music Festival
Oranjestad
This is Aruba's biggest annual music festival. Past performers include Alicia Keys, Marlon Wayans, Maxwell, Sevyn Streeter, Guy, and DJ Jazzy Jeff. For more information and tickets, visit the website: soulbeach.net/2019/.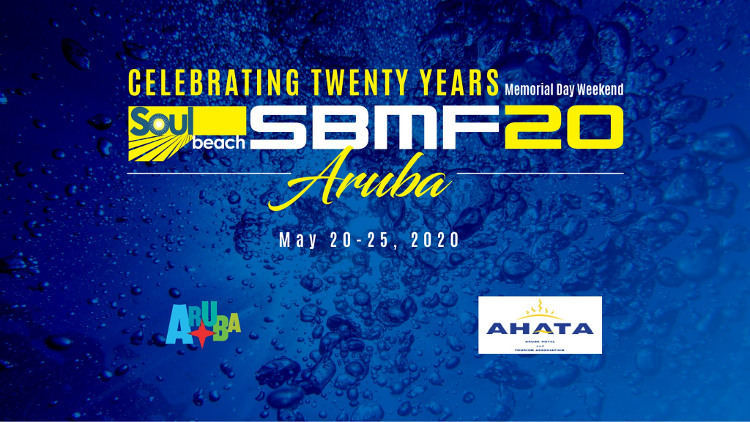 June 7
KLM Aruba Marathon
Hilton Aruba Caribbean Resort & Casino
This annual marathon event starts and ends at the Hilton Aruba Caribbean Resort & Casino. Scenic course routes, four different course distances, and a post-run celebration make the KLM Aruba Marathon a can't-miss event for both amateur and seasoned runners. Website: http://arubainternationalmarathon.com.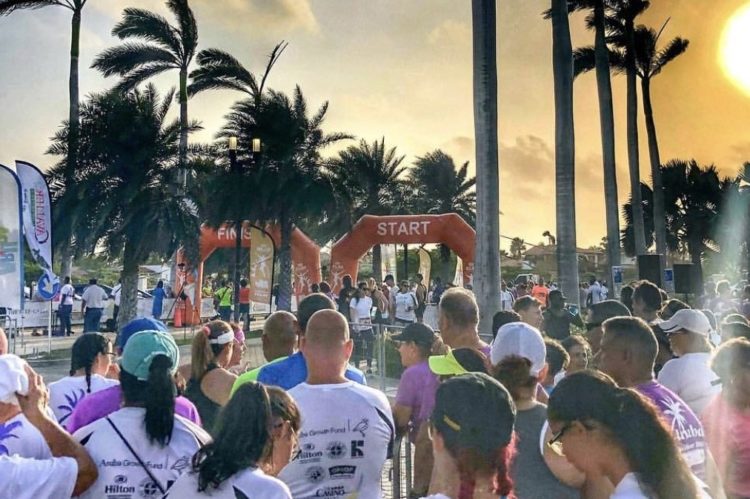 June 24
Dera Gai
Aruba's harvest festival is now a cultural celebration featuring traditional song and dance. The symbol of the rooster and bright yellow-and-red costumes are central to events held at various locations, including island community centers.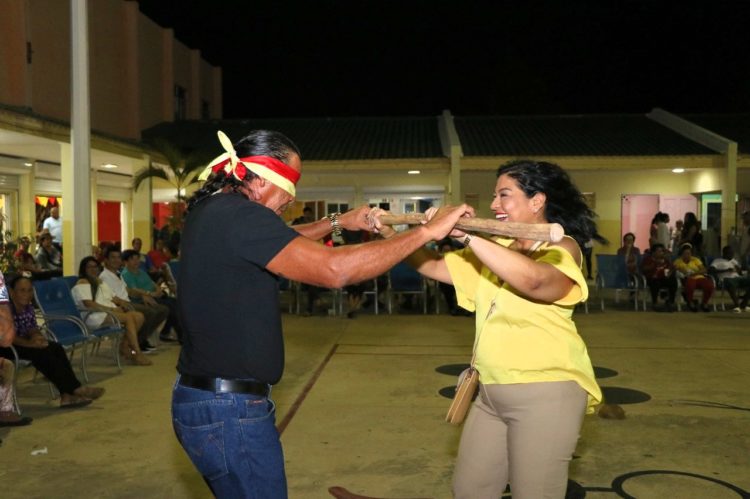 June 28
Aruba International Triathlon
International competitors participate in a triathlon comprised of a 1.5 km swim, 40 km bike race, and 10 km run. Beginners can test their endurance in a shorter triathlon as well (750 m swim, 20 km bike race, and 5 km run). Beginning at Eagle Beach, the event is planned on a safe and closed circuit. More than 100 athletes participate in this event hosted by the Aruba Triathlon Association. For registration and information, visit www.arubatriathlon.com.
July 2 – 6
Aruba Hi-Winds
Fisherman's Huts
Aruba hosts the largest amateur windsurfing and kite boarding event every summer. Race events include slalom and long-distance courses for both windsurfers and kite boarders. Even if you are not a competitor, the atmosphere is electric and contagious! Not only are the competitions exciting to watch—especially the Kite Boarding Big Air competition—but the festivities surrounding the event, including beach chic fashion shows, live concerts, and beach parties, create a fun beach culture to experience! Website: hiwindsaruba.com.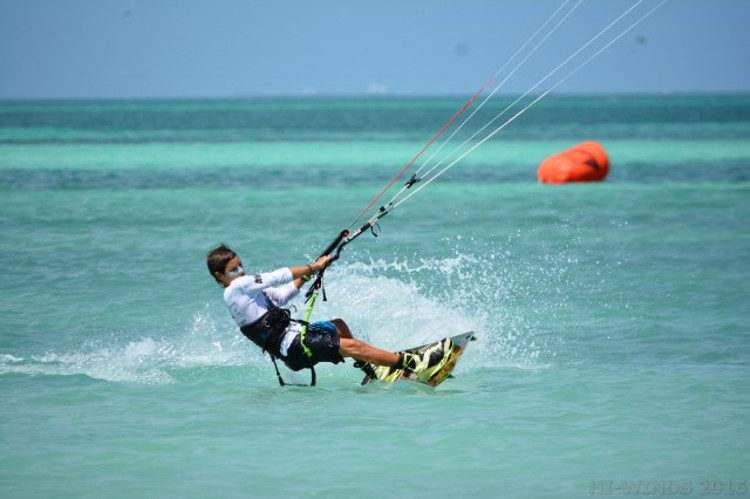 September 6
Turibana to Santa Cruz Race
Run with the sunrise during this annual running event that starts at dawn.
September 27
Aruba Reef Care Project
Every year more than 800 volunteers comb Aruba's beaches and snorkel and dive around the reefs to gather trash in an effort to promote awareness about keeping our beaches and sea clean. It's the island's largest volunteer initiative and a great way for visitors to meet locals and positively impact the environment. Contact Mr. Castro Perez at +297-740-0797 or [email protected] for additional information.