Published on:
Campeones Cantina & Tequila Bar Opens at Marriott's Aruba Ocean Club
Local press members were invited to check out Campeones Cantina & Tequila Bar, located at Marriott's Aruba Ocean Club in the former Champions Sports Bar spot, now serving a tasty, authentic Mexican menu with an impressive collection of Tequila and Mescal varieties on display at the bar.
The place is beautiful —  they spent a lot of time picking just the right wall and floor tiles, mosaics, faux window and doors, and many details and touches in lovely color schemes, making the space look like a small village plaza somewhere in Mexico.  It's the perfect stage for Complex Executive Chef Andres E. Davila, the Marco Polo of spices, cultures and cuisines, to present his own modern interpretations of Mexico's diverse and exciting culinary arts.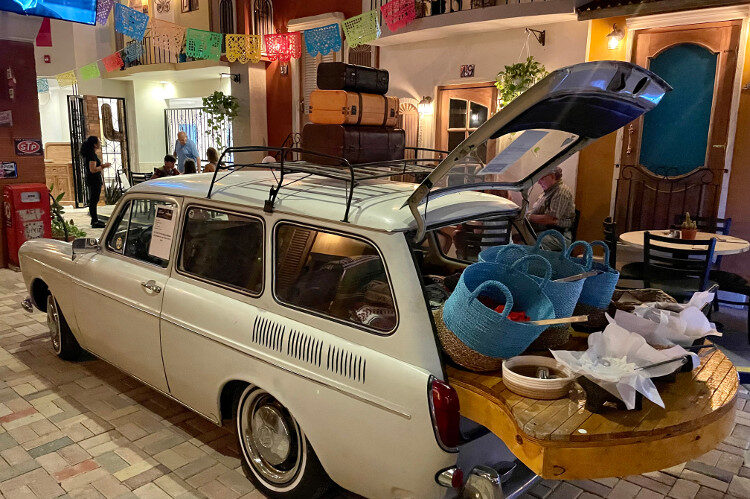 They spent a lot of time picking just the right flat and stemware, a gurgling water fountain, an old coke dispenser, an antique diesel pump, and even a vintage car parked right in the middle of the dining area that has been transformed into a free, unlimited chips and salsa bar for diners. A dedicated series of wall shelves feature an endless number of hot sauces, with different levels of heat, from around the world.
A fresh tortilla machine is in open view, dispensing the flattened and stretched dough discs onto a griddle where they are then flipped by a chef at the moment they bubble and char. Breaking news: A fresh tortilla tastes much better than a store-bought ones!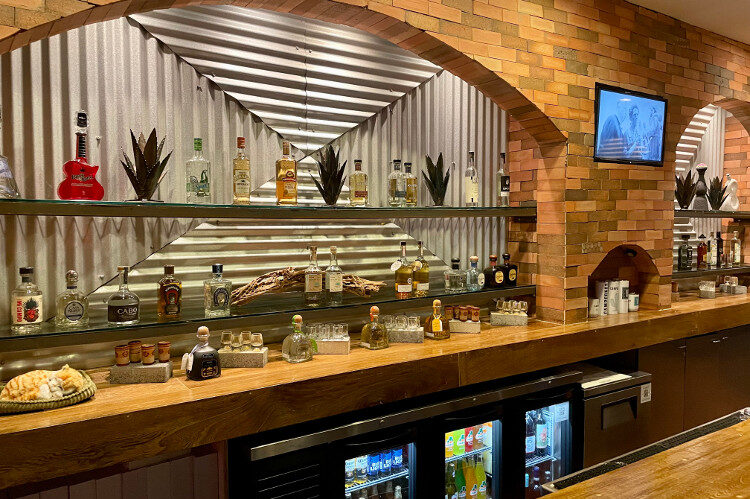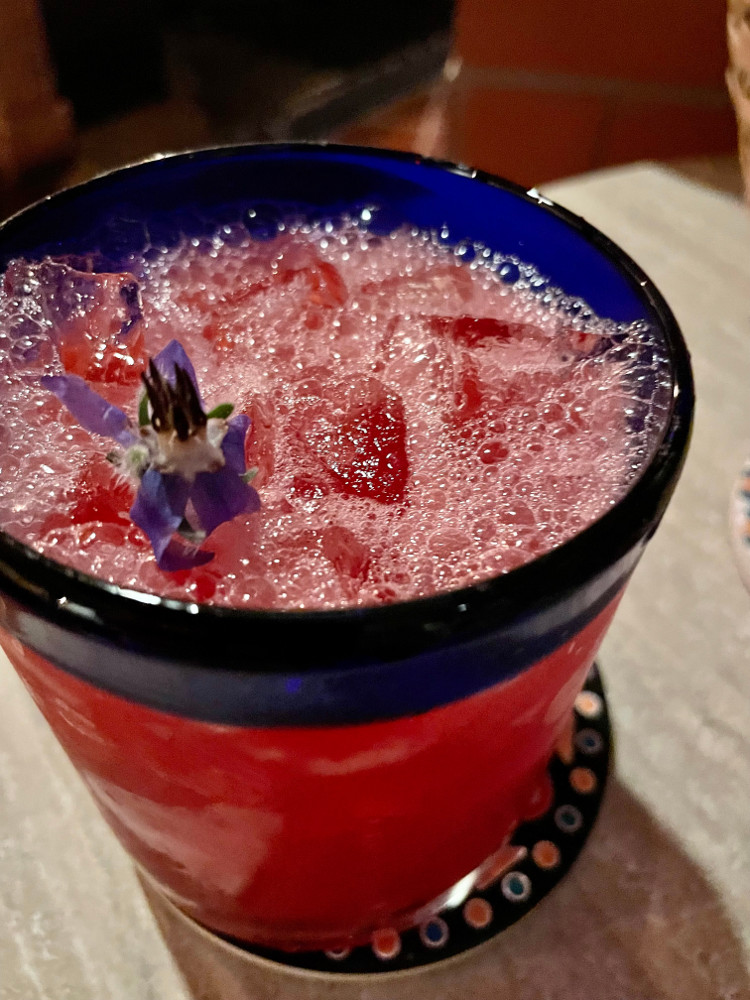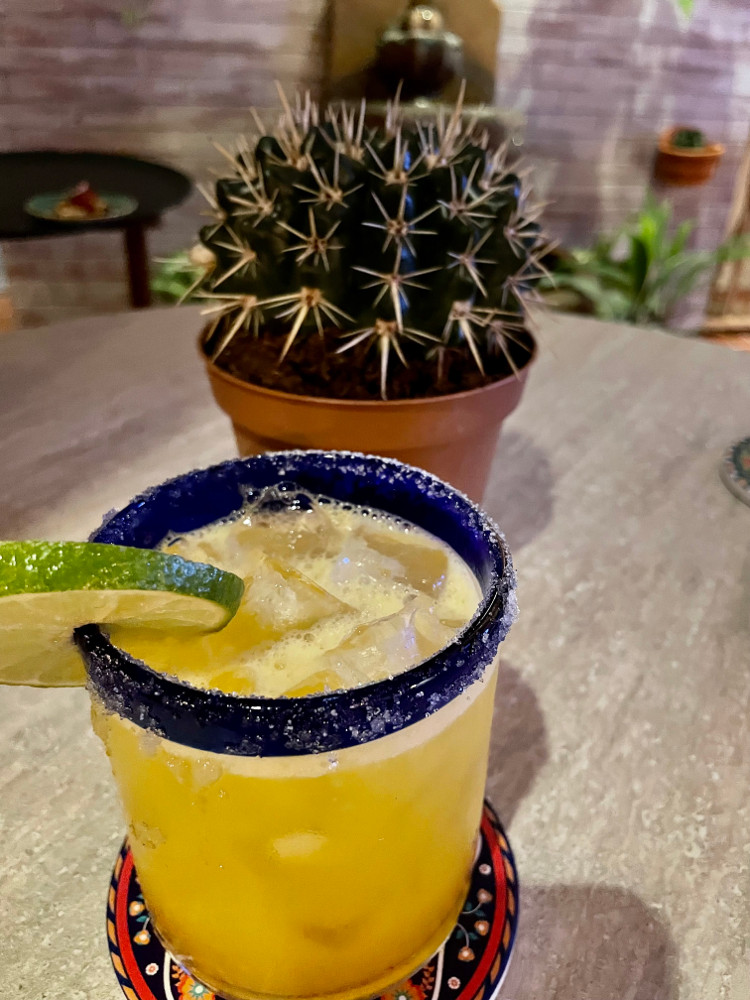 We tried the hibiscus, passionfruit and classic margaritas and enjoyed a parade of small dishes, sampling signature items like Shrimp Ceviche, Loaded Nachos, Super Machote, Baja Fish Tacos, and Al Pastor and Beef Quesa Tacos, with a sweet ending of La Abuelita Caramel Flan.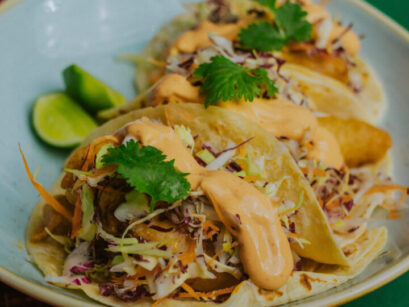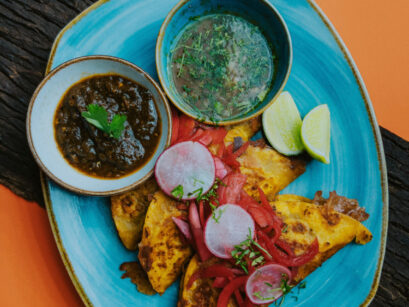 Mexican food is colorful, zesty and beloved all over the world. It is one of the richest gastronomies, and the menu of Campeones Cantina & Tequila Bar includes many famous favorites, from Tortilla Soup to Lobster and Pork Quesadillas  with charred pineapple,  sizzling fajitas, enchiladas, Veracruzana Style Red Snapper Filet, and Torta Ahogada, a  pulled pork sandwich, on my list to have. The menu also features shredded local Mushroom Tacos, with Lion Mane Mushroom Birria, which guarantees they are rich in aroma and flavor.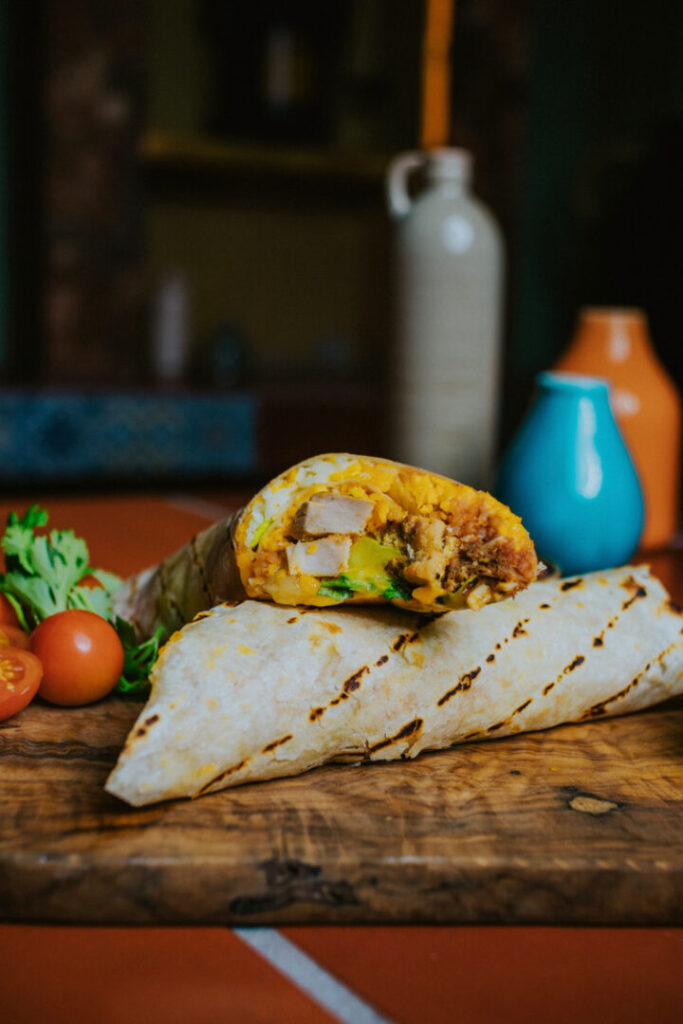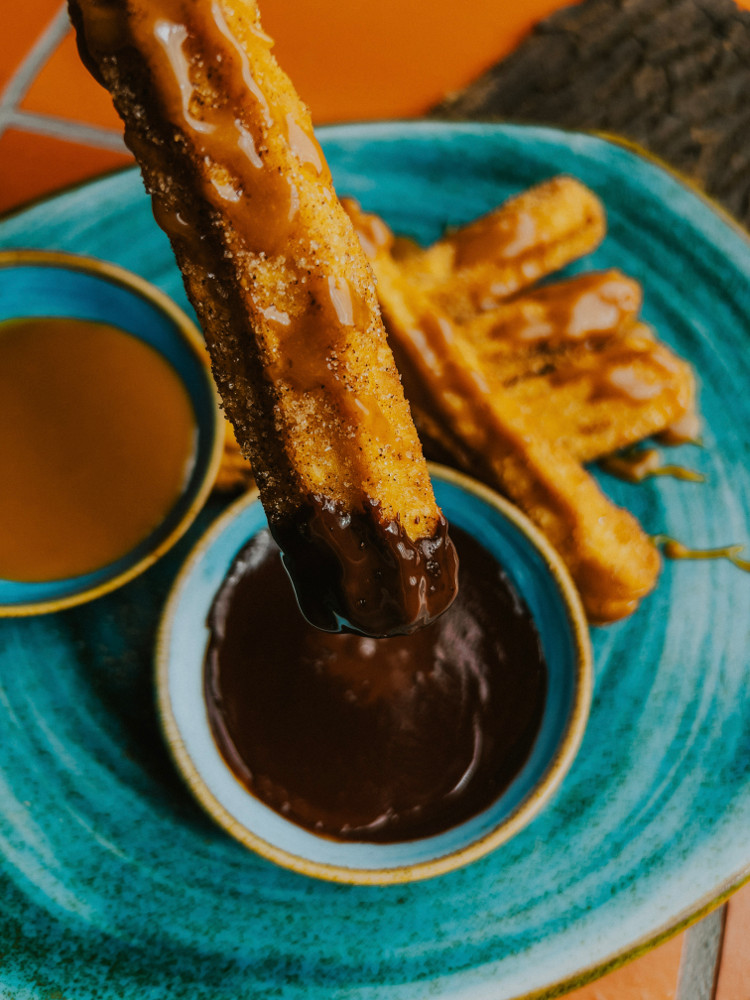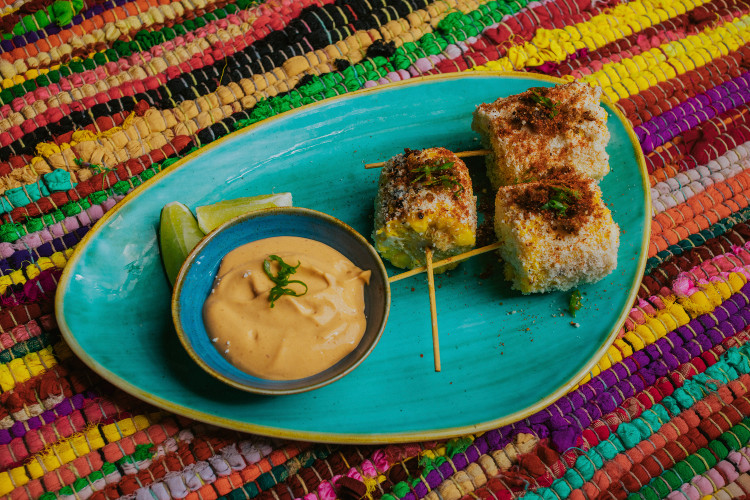 The sports bar did not die, it just put on a sombrero. General Manager Pedro Vargas of the Marriott Ocean Club promises to keep the TVs on, especially for sporting events. The cantina also has a designated area where private parties may be organized during opening hours, 5pm to 11pm.