Published on:
Celebrating Diversity with Pride at Aruba Marriott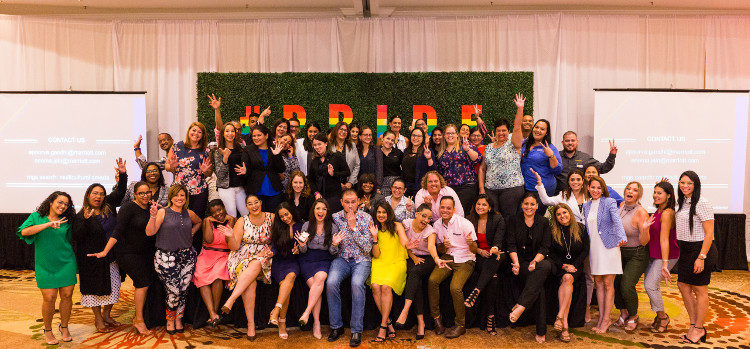 Text by Tina Causey-Bislick
Images by Tina Causey-Bislick & One Happy Photographer
On Wednesday, July 25, the Aruba Marriott Resort & Stellaris Casino welcomed the Marriott's director of multicultural affairs, Seema Jain, who led a seminar focused on how to communicate effectively across cultures with a focus on the LGBT community.  For Marriott's LGBT Culture Day, Seema was joined by co-presenter Hendrick "Endy" Croes, a member of Aruba's LGBT community, who provided personal insight into what it is like to be a gay man living in Aruba.  The event is connected to June's PRIDE month and aims at raising awareness and promoting diversity and inclusion among our community.
Marriott's team members participated in the interactive seminar earlier in the day.  "Typically, when we have these types of seminars, it's for our associates here at the Marriott," explained the marketing communications manager, Stacey Banfield, "but we felt it important to share with other businesses we work and partner with, so we opened the opportunity up for 100 guests to join us for a second session in the afternoon."
Aruba is fast becoming one of the most popular island destinations for LGBT travel.  Many of our resorts are International Gay & Lesbian Travel Association members, and several resorts have gone the extra step to be TAG-certified resorts. Our local community boasts more than 90 nationalities, nurturing a culture that embraces diversity and individual lifestyles, and the island's vibrant local LGBT community is an integral part of our society.  Educational opportunities like Marriott's LGBT Culture Day provide a deeper understanding and further insight into how to help our LGBT visitors feel welcome, comfortable, and safe on our "One happy island."
Marriott's award-winning culinary team reflected PRIDE spirit, treating attendees of the seminar to a cocktail reception that featured a rainbow of colorful cocktails, snacks, and desserts reflecting the colors of the PRIDE flag.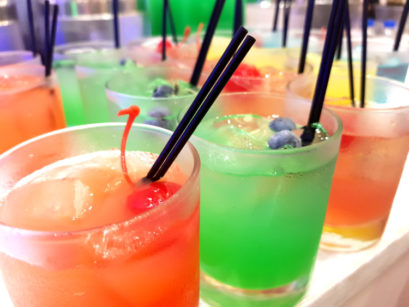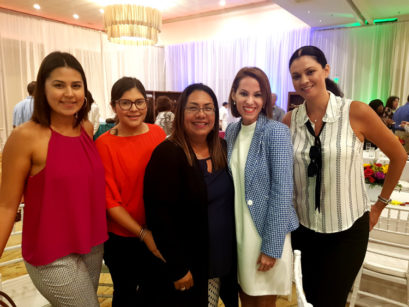 With June largely recognized as PRIDE month in most places, Aruba Marriott joined in on the celebration by up-lighting the palm trees in front of the hotel with the colors of the PRIDE rainbow flag during the entire month of June.
These initiatives are efforts that support Marriott's cultural values of 'We Put People First' and 'We Serve Our World' and are aimed at promoting diversity and inclusion among visitors, associates, and the local community, amplifying Aruba Marriott's support for the lesbian, gay, bisexual, and transgender (LGBT) community, and conveying Aruba Marriott's commitment to making every traveler and associate feel comfortable being who they are, everywhere they travel or work.