Published on:
Celebratory Lobster Dinner by Aqua Grill
Aqua Grill Celebrates Lobster Day, September 25, in Honor of Its Anniversary
The critically praised restaurant made a huge splash on Palm Beach more than a decade and a half ago when it opened, and now maintains its position as the island's seafood sensation, offering a fresh-only approach to the menu, including catches from our local fishermen, as well as seafood flown in daily, including live Maine lobster. The restaurant features the island's largest raw bar.
On September 25, the restaurant is offering a special Live Maine Lobster Dinner, for $49, including one glass of house wine.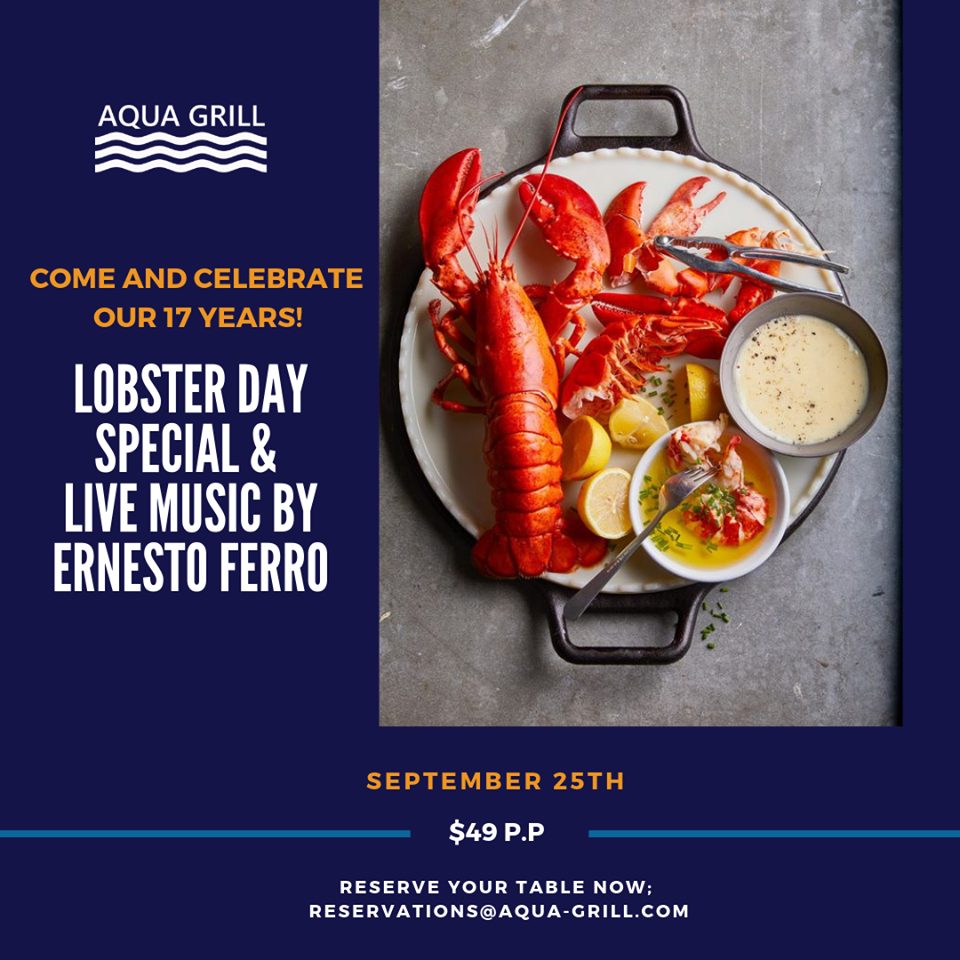 Lobster is offered in a variety of preparations: steamed in a shell and served whole, 1¼ pound; broiled in a shell and served stuffed with lump crabmeat, croutons, and fresh herbs; or removed from the shell, sautéed with mushrooms and shallots in a cognac sauce, then returned to the shell and finished with hollandaise sauce and parmesan cheese (lobster thermidor). All three preparations will be served with melted butter, house potatoes, and jardinière vegetables.
Executive Chef Scott Scheuerman has been the restaurant chef from day one, and he zealously protects the original decision to only use the freshest of fish and cook it in the fastest, simplest way to fully retain its incredible flavor.
For more information or to make reservations, call 586-5900. Much like the island of Aruba, Aqua Grill enjoys a high repeat ratio of guests.
"They come back and see us year after year, as a testament to both our service and culinary excellence," says Shirley Barrow, the tireless general manager.
15% service charge will be added to the bill.