Published on:
Chef Urvin Croes Doesn't Hold Back! Infini and Po-Ké Ono Added to Aruba's Culinary Landscape
By Tina Causey-Bislick
Aruba's celebrated local chef, Chef Urvin Croes, used his time wisely during the island's shelter-in-place and the slow return of visitors to the island.  Under a new umbrella—Déjà-Vu—the chef partnered with new investors to launch Po-Ké Ono, a fast-casual modern Asian cuisine concept featuring poke bowls, sushi, and steamed bao.  While most restaurants were shuttered, Chef Urvin did not hold back and forged ahead, launching the concept with an enthusiastic local community.  The chef also took home delivery to an experiential and interactive level, offering a gourmet-to-go style of delivery with a learning element for several months.  Customers received a three-course meal kit for two with ingredients pre-measured and pre-packed, accompanied by a video with easy-to-follow instructions from Chef Urvin. The concept proved immensely popular during the shelter-in-place.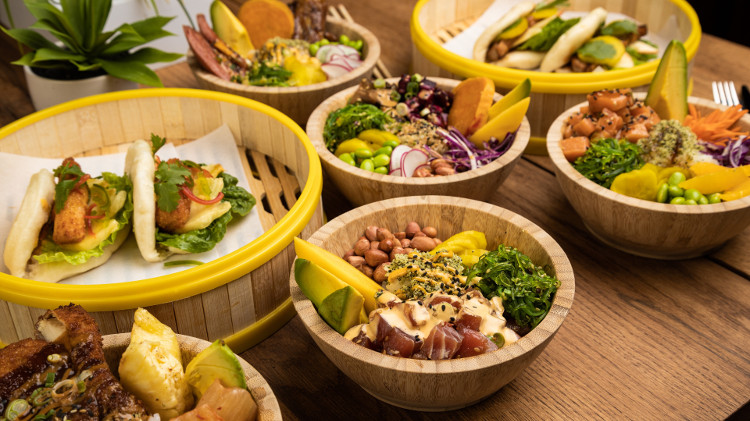 The second restaurant to debut under the Déjà-Vu restaurant group is Infini, which opened in November, giving the Michelin-trained (Grand Hotel Karel V) chef another canvass to bring his colorful culinary flair to life, allowing patrons to see the artist and his team in action  in the open-view kitchen of this engaging culinary-studio experience.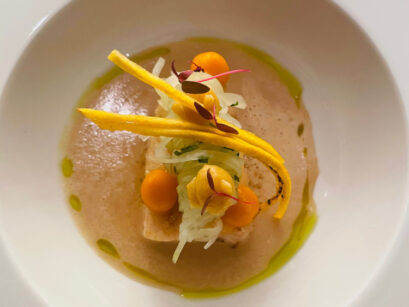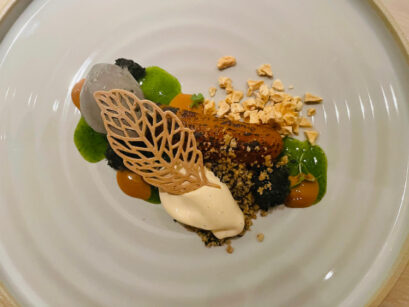 Infini's chef's-table concept seats 12 guests around a horseshoe bar that wraps around the open kitchen, encouraging interaction and connection with the culinary team as they prepare an eight-course tasting experience that will change seasonally a few times a year.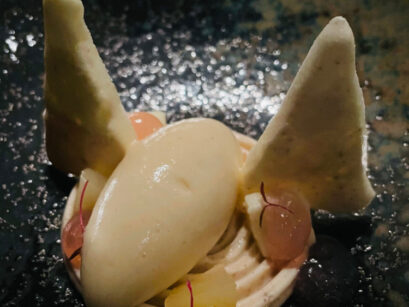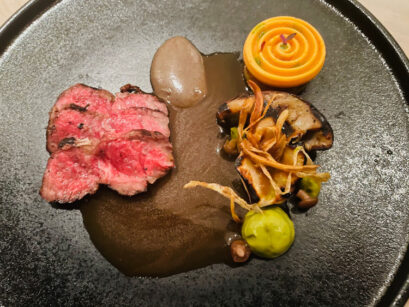 When dining at Infini, feel free to ask about the tastes you are experiencing, it's included and expected!
For more information, visit the Infini website or call +297-699-3982
*To learn a little more about the menu and ingredients, check out Rona Coster's breakdown here.