Published on:
Chillin' at Rum Reef
Text by Tina Causey-Bislick / Images by Steve Keith
In late 2018, a new bar and lounge experience was launched at Baby Beach. Rum Reef, formerly located on the ground level at JADS Dive Center, moved to a neighboring upstairs location, offering stunning elevated views of the Baby Beach area. There is some interesting history behind the location, which was once part of the Esso Club, a former community center for expats working at Lago Oil & Transport Company, its original construction dating back to the 1920s. Much of it burned in a fire in 1939, but it was rebuilt in the 1950s, and then abandoned in the 1980s. Businesses like JADS and Rum Reef have been slowly bringing the beachfront building back to life.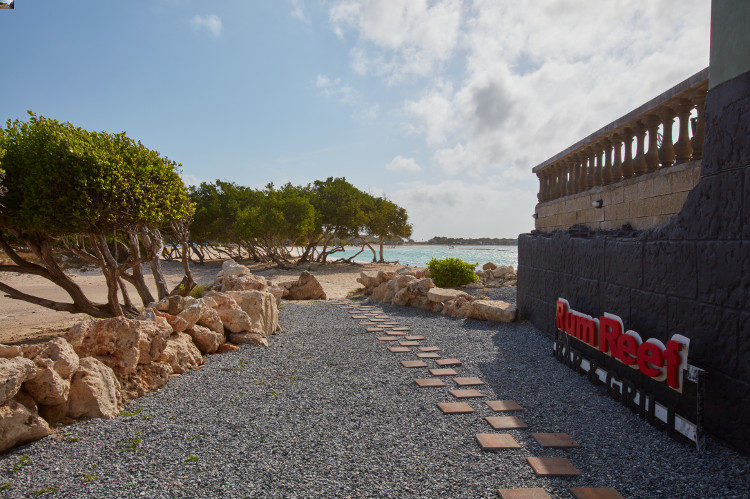 Many divers and regulars at Baby Beach have refueled and refreshed at Rum Reef for several years now and will be happy to know that Dennis Fang and his son, JP, have maintained the local, laid-back vibe in the new location, and yes, sassy bartender Maureen is still there mixing her cocktails from scratch (no packaged mixes)—like her famous piña colada made with real coconut cream.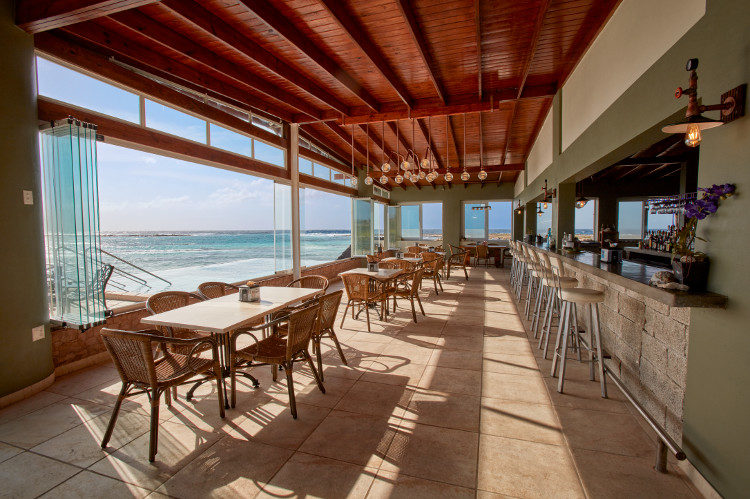 And now you can take that tropical libation out onto the terrace or sip it in the infinity pool, as patrons of Rum Reef can enjoy complimentary use of the terrace and pool. And no worries about kids jumping and splashing and cutting into your zen chill session—Rum Reef is for adults only!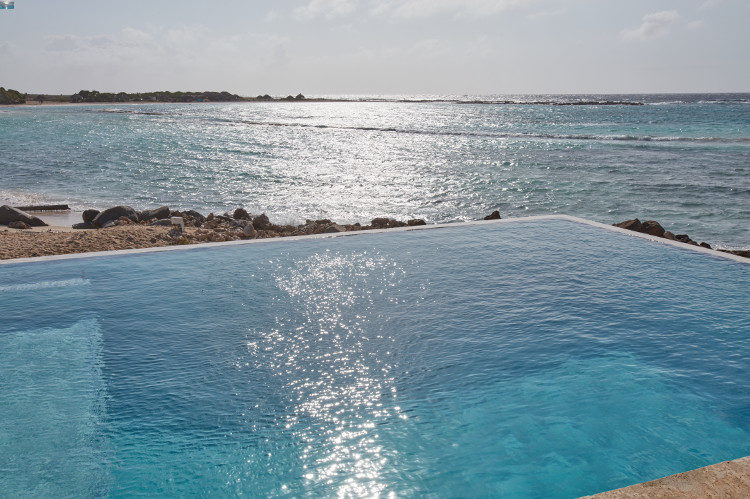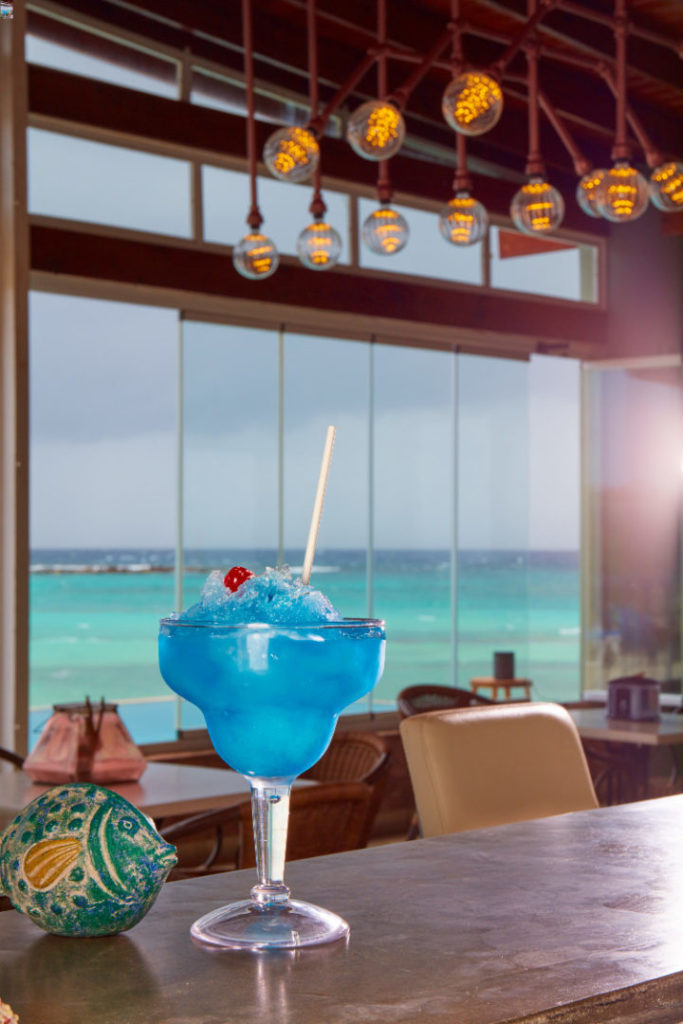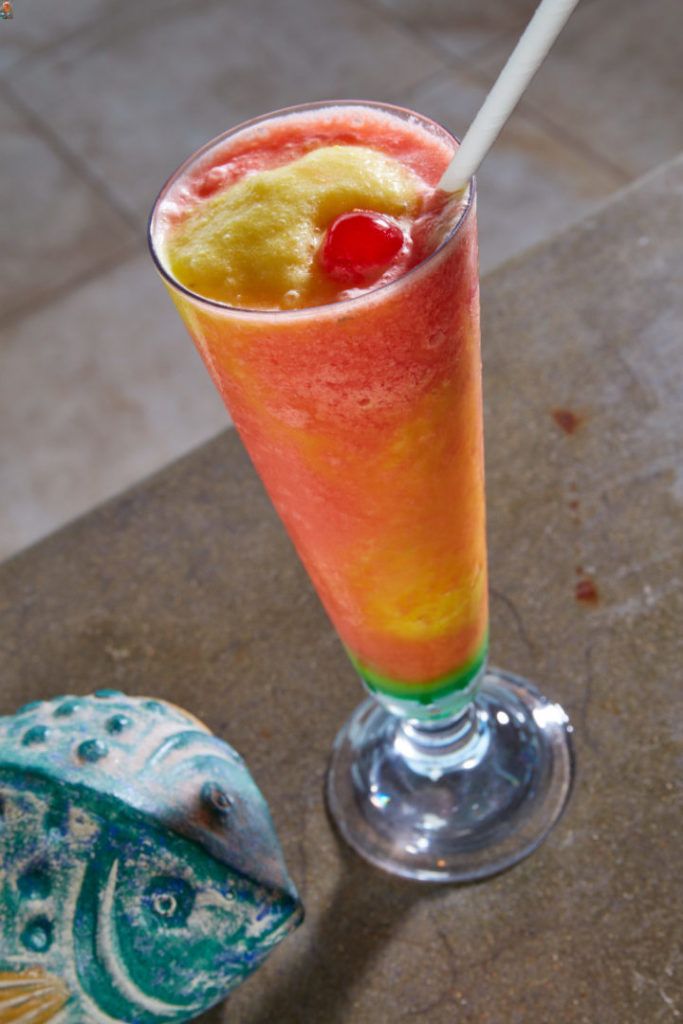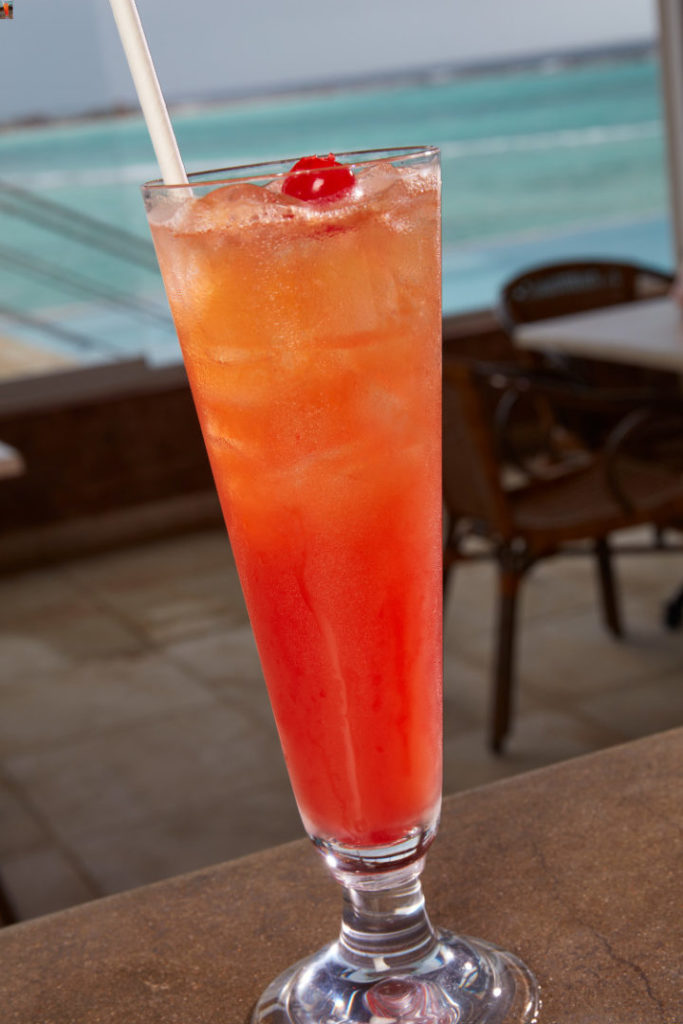 Currently, Rum Reef offers beers and cocktails only; however, a kitchen is under construction—stay tuned!
Rum Reef is open daily from 11 am to 5 pm. For more information, call +297-584-6070. Follow all the happenings at Rum Reef on Facebook at @rumreefaruba.