Published on:
Coconut Telefax: 04/23/18

Graduation Expo at Academy of Fine Arts and Design Aruba
The Preparatory Course 2017/18 recently presented an exhibition at the Academy of Fine Art on Wilhelminastraat, across from Brenchie's Park.
Our island has a very artistic heart. We have amazing talents among us, which express themselves during Carnival. We can also be proud of the academy that has been operating for a number of years, first under the Rietfeld Academie name, and later under a more modest, more self-explanatory name, the Academy of Fine Arts and Design Aruba. The academy is sustained by director Glenn Goddijn and a gallery of imported and resident teachers in all art disciplines from design and architecture to movies.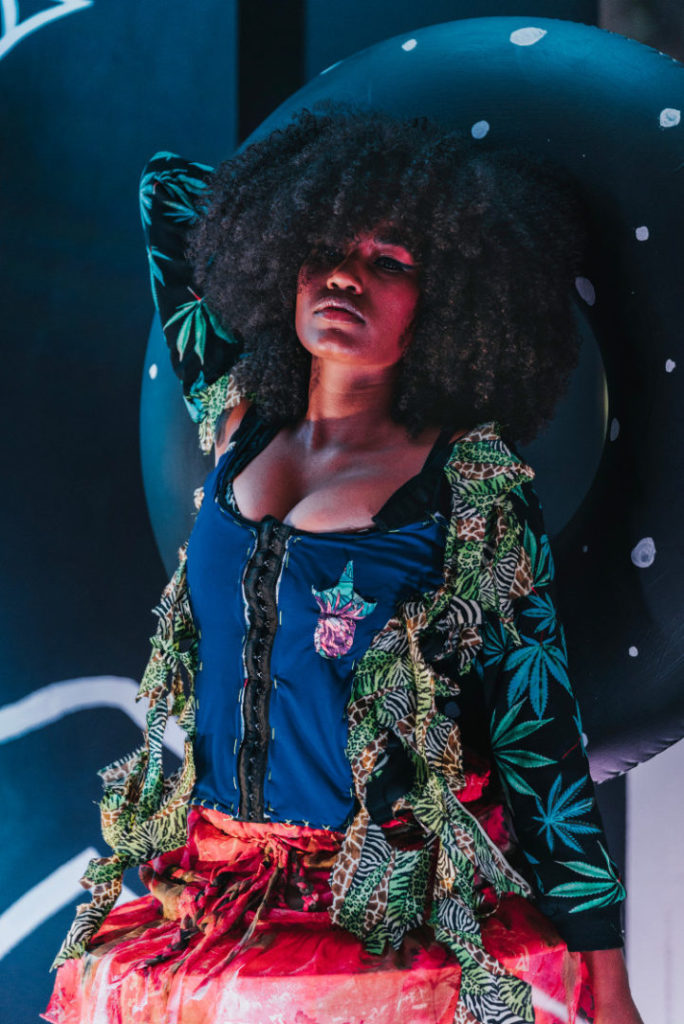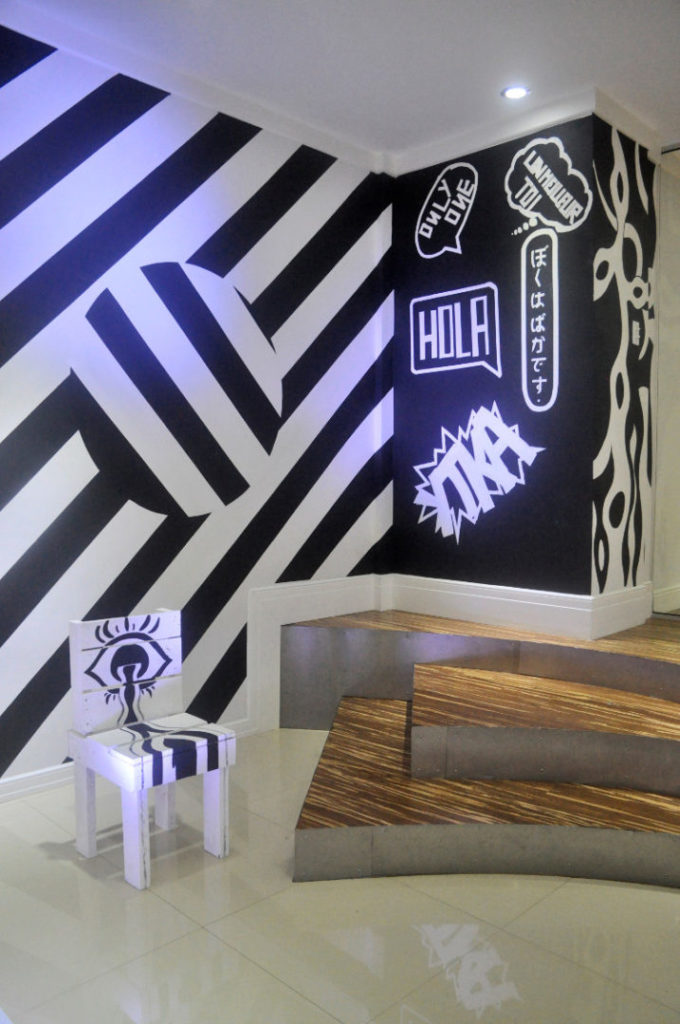 The teachers include the talented filmmaker Rebecca Roos; Carlo Wijnands, who taught the wearables module; Stephanie Kratz, whose specialty is the Maquettes Stop Motion Video; Ruud van de Pejil, a Tableaux Vivants specialist; and Steffen Maas—in total, eight teachers from around the globe, including Cuba.
The school prepares aspiring artists determined to further their education in the Netherlands, and the programs in Aruba are accredited and count towards the coveted bachelor degree in art.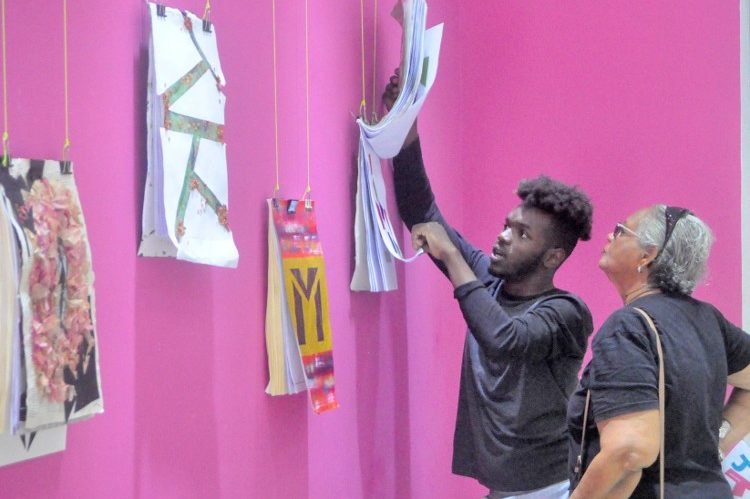 Revlon Relaunched in Aruba
Distributed in Aruba for a number of decades, the brand is now in the hands of trusted and experienced Kosmetikos, who invited a team of international beauty consultants to train and update all retail outlets regarding the "Live Boldly" campaign, showcasing female beauty and strength in an unapologetic and authentic style.
"Revlon," says General Manager Juraima Quevedo, "is a platform accessible to all different types of women, allowing them to be themselves and enhance their beauty and brilliance, every day, empowering them to live their lives to the fullest."
The Revlon relaunch at Occasions Ballroom also marked the company's affiliation with the Aruba Growth Fund, a local investment fund that owns and manages the Hilton Aruba Caribbean Resort & Casino, the chain of Botica Di Servicio pharmacies, and the group of Laboratorio di Servicio, as well as Op=Op discount stores.
Revlon products are distributed throughout the island and are available at top boticas, supermarkets, and beauty stores, also offering the world renowned collections of the Cover Girl and Max Factor brands.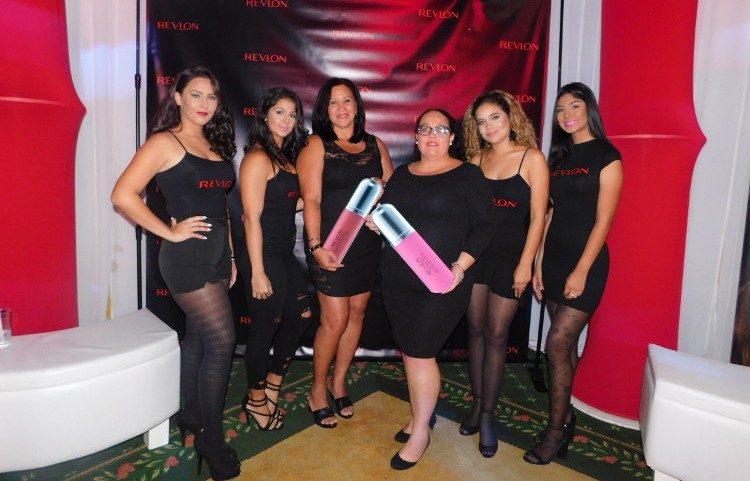 Soul Beach Music Festival Celebrates Its 18th Edition in Aruba

Tempting visitors with cultural immersion and escapism, the Soul Beach Music Festival celebrates its 18th edition over Memorial Day weekend, with concerts and events from May 23 to May 28. According to Tita Iglesias of the Aruba Tourism Authority, last year we were blessed with 6,000 visitors, and this year the promoter is tied to an equally magical number: 4,500 visitors.
Usher was the headliner in 2017 and propelled many of his fans to travel. This year, superstar Alicia Keys will surely mobilize a great number of people to come here for some sun and recreation. She has over 30 million followers on social media, and we hope once she announces her plans to perform on the island, her community will follow.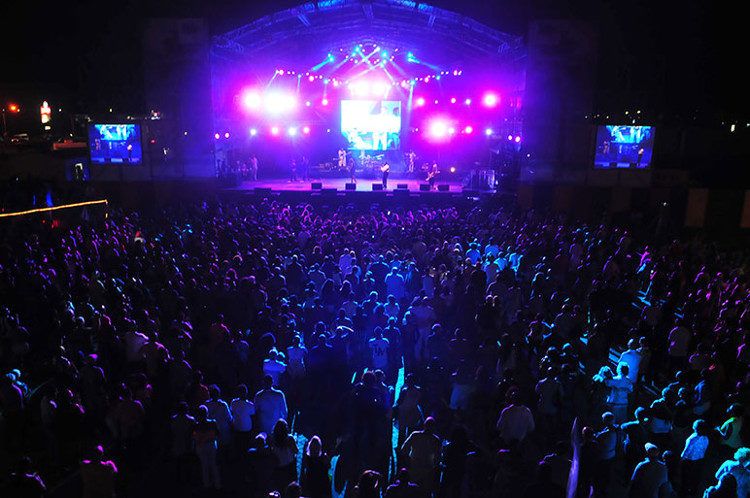 At a recent press conference at the Renaissance Convention Center, concert promoter Mark Adkins shortly described the stellar lineup for this year's concert series. He also reported he is heading to Curacao and Suriname to promote and encourage regional travel. "It's a perfect girls' trip," he said, "and we expect many of them to show up here, mostly female, 83% gen Xers."
Some of the SBMF18 events include radio remotes, beach parties, after-parties, celebrity DJ appearances, a comedy concert on May 25, and two music concerts on the 26th and 27th, both in Oranjestad at the Harbor Arena.
Visit the website for more information and tickets.
Little Switzerland Aruba Hosts the Michael Aram Trunk Show
World-renowned artist and designer Michael Aram visited Aruba recently and hosted a private cocktail party at the Little Switzerland store at Paseo Herencia. The elegant occasion served as a special showing and signing of his latest collection of fine jewelry.
While the designer is known for his stunning home collections, Aram reports he recently ventured into fine jewelry, and for his much-anticipated visit to Aruba, he packed an extensive trunk show.
As an award-winning designer of beautiful and distinctive objects for 25 years, Aram considers nature his biggest source of inspiration. In his latest Gingko Collection, which he personally introduced to clients in the store, he captures the beauty and whimsical aspect of nature as flowers and butterflies morph into mythical creatures where flora and fauna meet. "The skillfully crafted jewelry inspired by the Gingko tree was an instant hit in Aruba," reports Nathalie Van Trikt, Marketing Manager, NXP Management Company, Aruba, Curacao, and St. Maarten.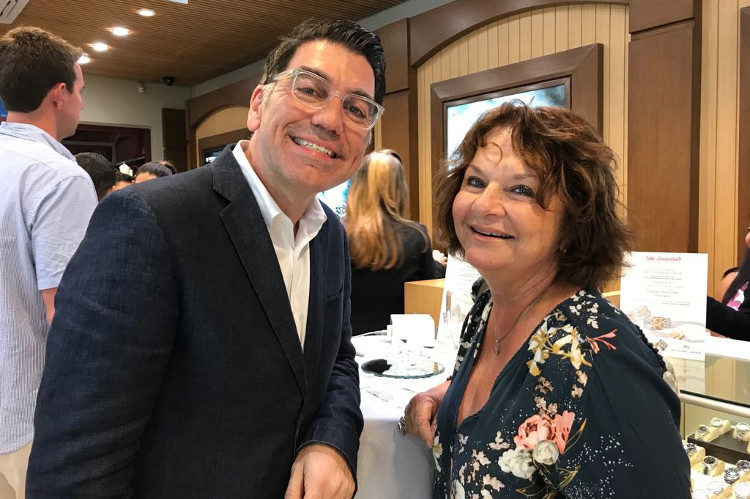 Welcome to Facial Biometric Technology!
After a successful pilot of the facial biometric technology, the U.S. Customs and Border Protection (U.S. CBP) has officially rolled out the biometric processing to all flights.
The facial biometric technology is to verify the identities of travelers re-entering the United States from Aruba. U.S. CBP will open every day at 8 am and will process until around 1 pm or earlier/later for every flight. As with previous implementations of this technology, travelers have been eager and excited with U.S. CBP's new and innovative entry/exit process.
For more information on U.S. CBP processes and requirements, please visit any of the following websites:
https://esta.cbp.dhs.gov/esta/