Published on:
Coconut Telefax 05/28/18

Aruba Experience, A New and Exciting Café
Just north of the square at the head of Main Street, two city blocks away, at Emanstraat #37, you will find a newly remodeled cunucu house. It is a classic beauty, and it was totally invisible before restoration. It was a shell, perhaps abandoned, and last Friday, it opened as the Aruba Experience Couture, Espresso & Patisserie. Congratulations.
If the name sounds familiar, it is. It was the name of a magazine first published in 1986—a tourist publication that quietly went away when audiences transitioned to online. But it did not go away completely; it morphed into a fresh and exciting new business.
The restoration of the cunucu house was entrusted to contractor Jorge Garcia and interior designer Tanya Dorer, who struck the right balance between old and new. It all looks gorgeous and stays respectful to the structure's historical past.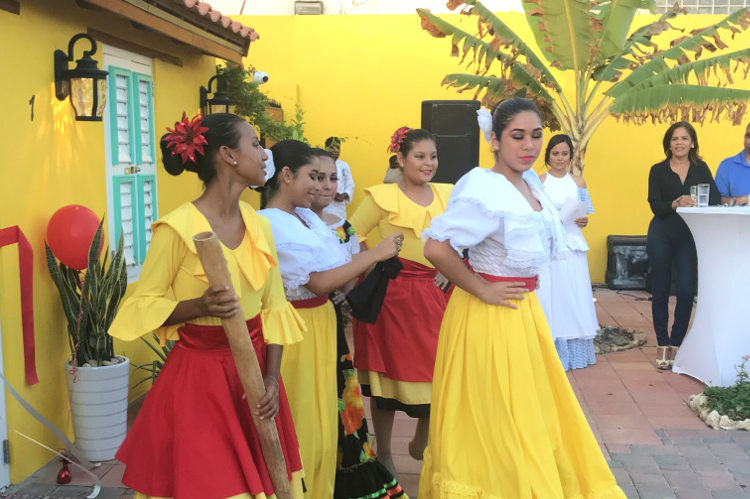 The business initiative is by Susan Ruiter, a fashionista, an entrepreneur, a diva, and a runner with a social conscience. The café will have an integration room where the Papiamento language and Aruban culture will be taught to those newly arrived with a desire to belong.
The opening of the charming café provides another good excuse to visit Rancho, the heart of Oranjestad. Rancho, once Oranjestad's most important neighborhood, has been down on its luck for decades, but it's reemerging now, thanks to private sector initiatives such as Susan's.
The recent urban revival projects are breathing new life into downtown Oranjestad.
Aruba Craft Beer Scene is Hopping
The third annual Craft Beer Festival attracted a hefty crowd to the Hilton Aruba Caribbean Resort & Casino's Grand Caribbean Ballroom. A local beer distributor by the name of Craft Beer Lovers created the event and has been hosting it successfully with the support of other businesses, such as Local Store, Bros & Beer, and Balashi.
In fact, the Balashi National Brewery created a limited edition of unfiltered Balashi beer in honor of the festival. I tasted it—it was nicely chilled and light, with very little bitterness. Balashi's display at the event, featuring a virtual tour of the brewery and the production process, received compliments.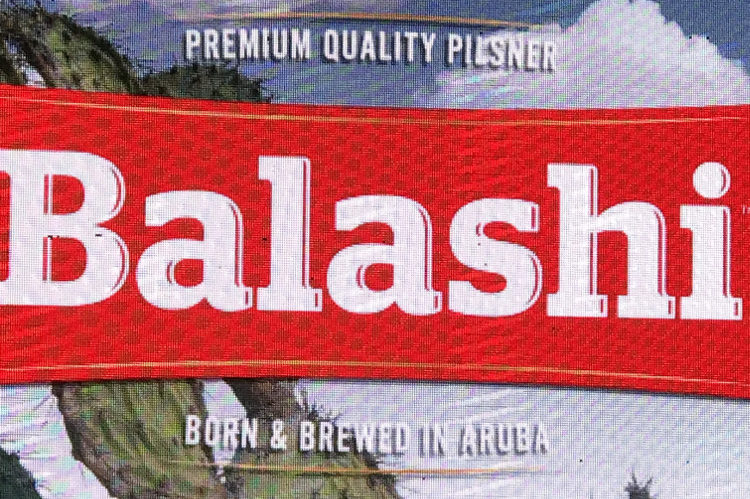 It's interesting to note that the Bros & Beer stand had Shoco beer on tap. The brand was developed recently, inspired by Aruba and embodying the island lifestyle. It is distributed here by Divino NV and poured at Bros & Beer. The endangered shoco owl, Aruba's national bird, a tiny borrowing owl subspecies, inspired the name.
Local Store on Palm Beach usually carries over 80 kinds of craft beer, thus befittingly they had an impressive stand at the event. Owner Curt Harms was converting us all into Intergalactic Beer drinkers. They managed to get 5 cases of the brew in honor of the event, and he was determined to teach the multitudes, including me, to appreciate the grapefruit-tangerine-orange spectrum of the cloudy libation.
There were great crowds around the Rogue and Coronado brewery stands. The food court featured a great selection of food by White Modern Cuisine, Hollywood Smokehouse, Bros & Beer, Local Store, and On the Rocks.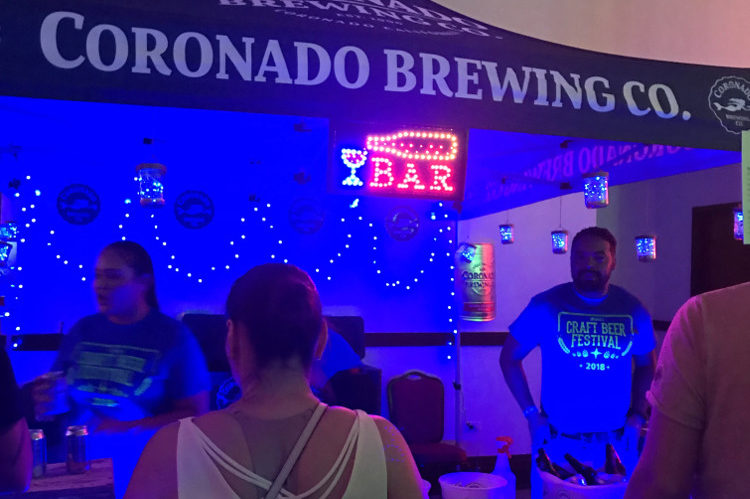 Pika's Corner, Aruban Food with a Soul
My friend Hubert Solagnier now runs Pica's Corner, serving local cuisine for breakfast, lunch, and dinner from a great location on the Palm Beach road. So the next time a visitor asks you where they can have local food, send them to Hubert for sopi carni (beef soup) or galina stoba (chicken stew), with funchi (cornmeal bread) or pan bati (pancakes), and awa cu lamunchi (fresh lemonade).
The chalkboard has a list of daily specials including stewed goat, tongue, conch, tripe, cucumber, or pork, and features different soups every day. These are genuine Aruban recipes that are worth trying. But for those wishing to play it safe, the keshi yena comes highly recommended, and Hubert says it always sells out first.
Other menu hits include fresh whole fish, creole fish fillet, and fish balls. Meat lovers can enjoy the ribeye steak, the pork chop, and the BBQ ribs.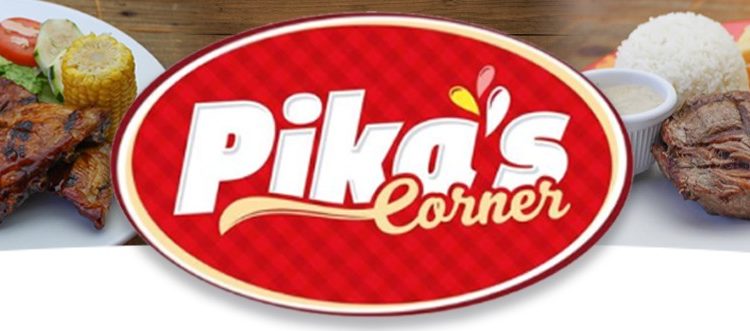 Pica's Corner has a unique dinner concept: simple skewers on the grill, one pound each, of chicken, picanha, ribs, and steak, with garlic and chimichurri sauces and fries. Not just any fries. Yummy yucca fries. The meal is offered at a super-reasonable price, and it's perfect for sharing.
Occasionally, you will find Juancho, a retired Divi bartender, among the friendly, helpful dining room staffers. He is a popular tourism pioneer!
Visit Hubert and Paola at Pika's Corner to learn a bit about local food.
Police School Project
Kudos to the cadets of the police school for their environmental project. We were surprised yesterday when we saw DOW in full force at Fisherman's Huts moving sand and digging trenches. The mystery was solved when the digging revealed a low stone fence, built around 2000 upon the request of Turtugaruba to prevent locals and visitors from driving on the beach where the endangered sea turtles were building nests.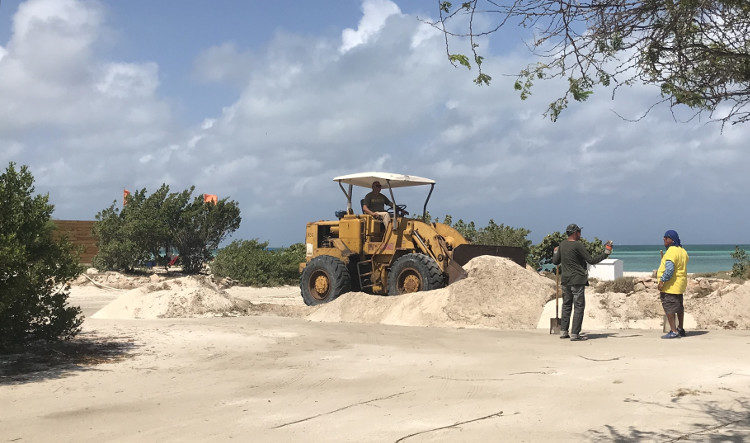 Over the years, the wind shifted the sand, which slowly swallowed the barrier. The cadets decided as part of their environmental studies to initiate a community project, digging the barrier out and re-enforcing the no-driving-on-the-beach policy!
Recently we have been confronted with recurring ugly images of tire tracks on our dunes and beaches. How do you educate the public about the fragility of our environment?
Visitors are culpable as well. They let their hair down here and often drive the way they would never drive back home. We all need to slow down a bit.
Good job, cadets. Excellent initiative.
Regarding that stone wall: According to hotelier Ewald Biemans, who paid for it, the wall was constructed by a Colombian artisan who worked on it 100 meters at a time. When finished, it ran for 400 meters from Malmok to Boardwalk Plantation.
It is in need of repair, with certain sections keeled over. Do you know an artisan who could restore the fence? We will find the funds!
The raw meat dish is usually prepared tableside by an elegant maitre d' in fancy continental restaurants. We were happy to find the real McCoy here at L.G. Smith Steak & Chop House, where it is featured on the menu and made to order by restaurant manager Heidi Michiels.
The recipe calls for hand-chopped tender Angus steak, mixed with onions or shallots, capers, Worcestershire sauce, mustard, runny egg yolk, chopped pickled cucumber, and black pepper.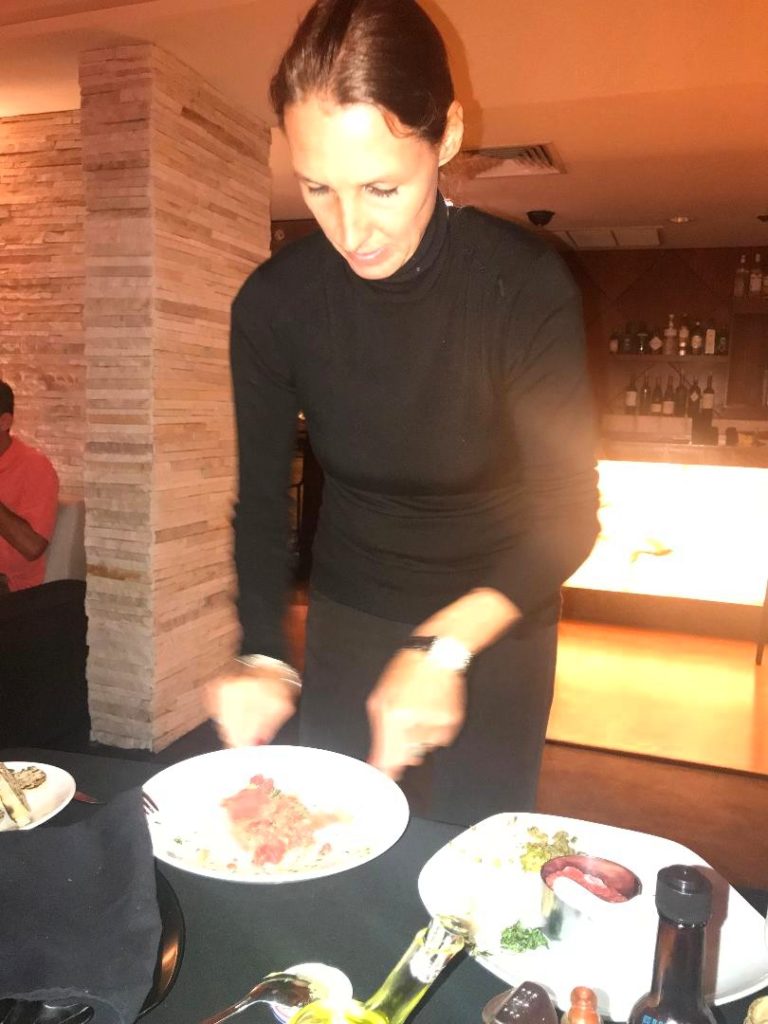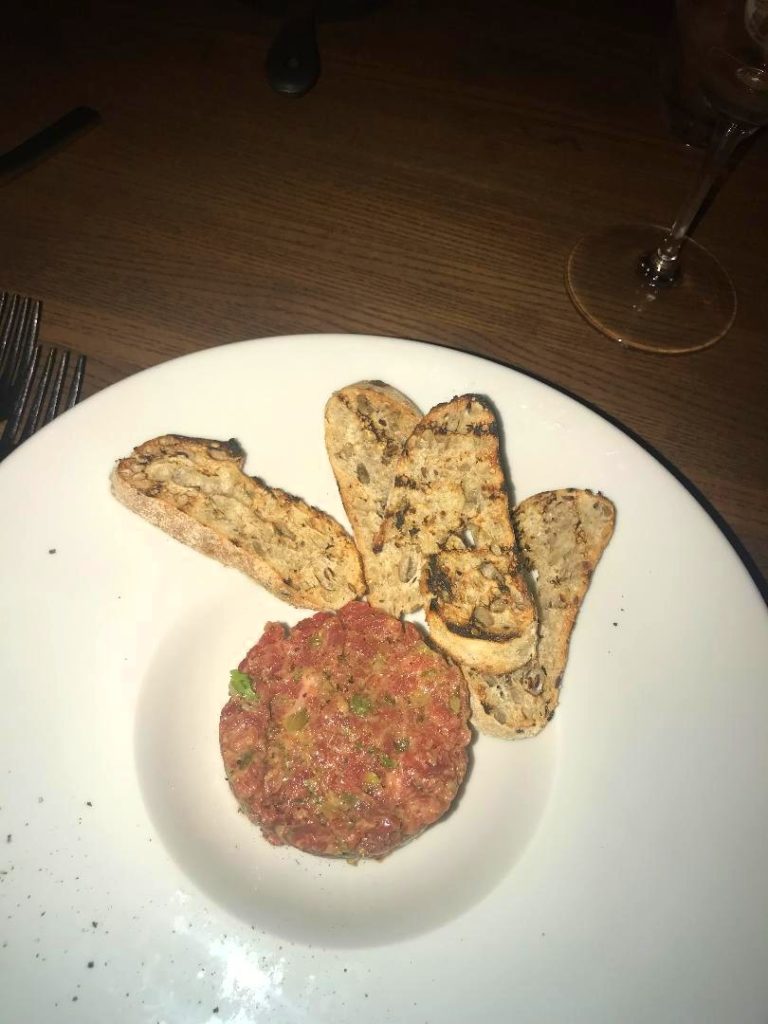 We went for dinner at L.G. Smith's and indulged our passion for steak tartare—no need to travel to Belgium or France anymore. In the name of total decadence, the menu also features Foie Gras Duo, pan-fried duck liver and pate, accompanied by Sauternes jelly.
Legend has it that the Tartars, or Mongols, swept through Europe, and in order to tenderize their dinner, they stuck a piece of meat under their saddle in the morning and ate it in the evening. I know the story doesn't sound appetizing, but the dish is amazing.