Published on:
Coconut Telefax: 06/18/18

The Third Edition of Aruba's E-Aruba Business Seminar Sold Out at the Convention Center
Organizers are happy to report that last weekend's E-Aruba Business Seminar was a sellout affair with over 700 participants filling the convention center in town, all in anticipation of meeting the speakers and catching up with the latest trends and best practices. The seminar was super affordable this year, and with students paying half price, the interest in the community was very high, says founder Mark Benson Denz, from Infinity Media, who teamed up this year with Diederik Kemmerling, from the Lab. Mark & Diederik are considered Aruba's supreme social media and marketing authorities, and as such, the event enjoyed the support of Aruba Bank and Digicel, as well as other major sponsors. Aruba Bank used the platform to talk to local start-ups and e-commerce clients about their future expanded services.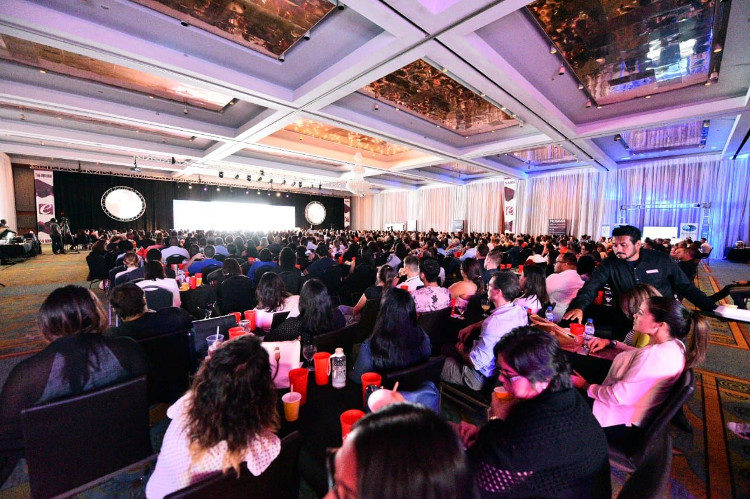 Three excellent international speakers rocked the convention center with their knowledge and up-to-date information. They were Microsoft's Miri Rodriguez, a storyteller & social media manager; Mario Vinasco, marketing analytics manager of Uber; and Andrea Vahl, famous for writing a simplistic tell-all guide to the mysteries of social media. Vahl was a bit of a stand-up comic, entertaining the audience and also impressing it as a prominent female strategist and coach.
Three local talents rounded out the menu of speakers: Stefan Oostervall on cryptocurrencies, Diederik Kemmerling on best social media practices, and a representative of Digicel who spoke about making homes here smarter.
Compliments to Mark & Diederik for sharing the latest in technology with the island's business community.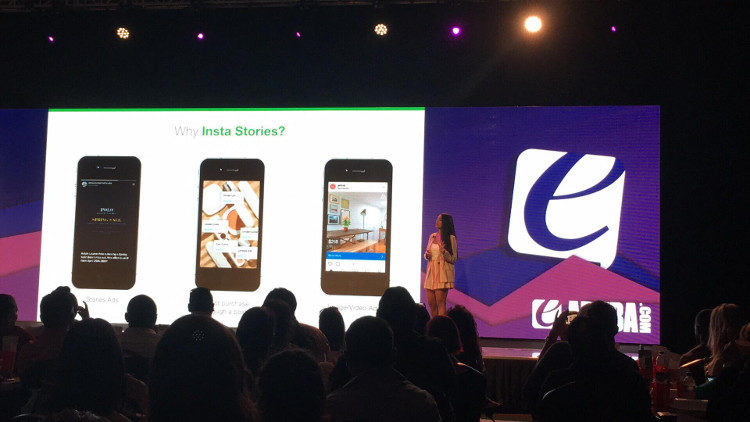 Delta's New Non-Stop Flight
On June 9, 2018, Delta Air Lines launched its new non-stop weekly flight out of Boston to Aruba. The new seasonal weekly flight has a capacity of 180 seats and is operated with a B737-900-type aircraft.
The AAA team at the Aruba Airport warmly welcomed the passengers onboard to Aruba with a personalized BOS-AUA cap as a token of appreciation. Delta will continue offering this service until August 18 and will resume the service for the winter months, November 2018 through March 2019.
Delta Air Lines is an industry-leading company, and AAA's team and partners are excited about this great milestone and look forward to future opportunities.
El Diablito Revealed Himself at The Lobby at Aruba Marriott Resort & Stellaris Casino
World-renowned Mexican-born chef Emilio Macías took over The Lobby at the Aruba Marriott Resort & Stellaris Casino when he hosted two fun and unique nights of culinary greatness, taking Mexican-food lovers in our community on an interesting culinary journey with a menu full of upscale flavors, all prepared with authentic Mexican ingredients. El Diablito's menu, demonstrating the cooking style and presentation techniques of the celebrity chef, included elotitos (baby corn with roasted grasshopper mayo); red snapper a la Veracruzana with capers and olives; and roasted lobster, soft shell crab, and braised Angus short rib tacos, among other unique offerings. Guests also enjoyed Mexican specials such as hibiscus margaritas, micheladas, and infused tequila and mezcal cocktails to complement their dishes. To complete the Mexican pop-up fiesta, The Lobby was transformed with a colorful setup and décor.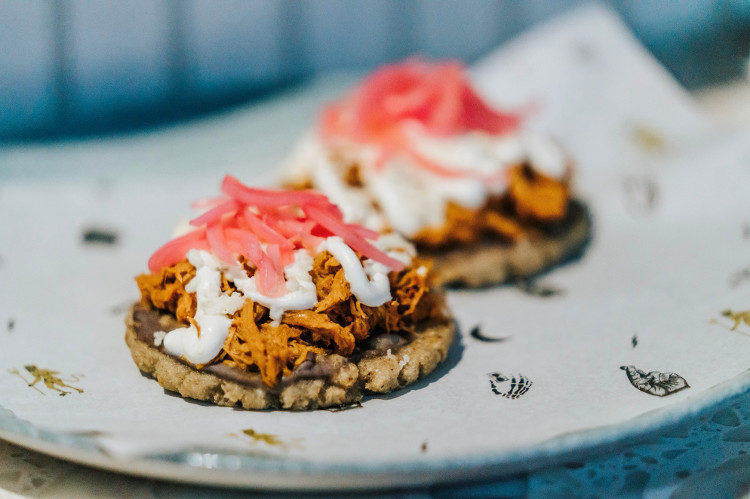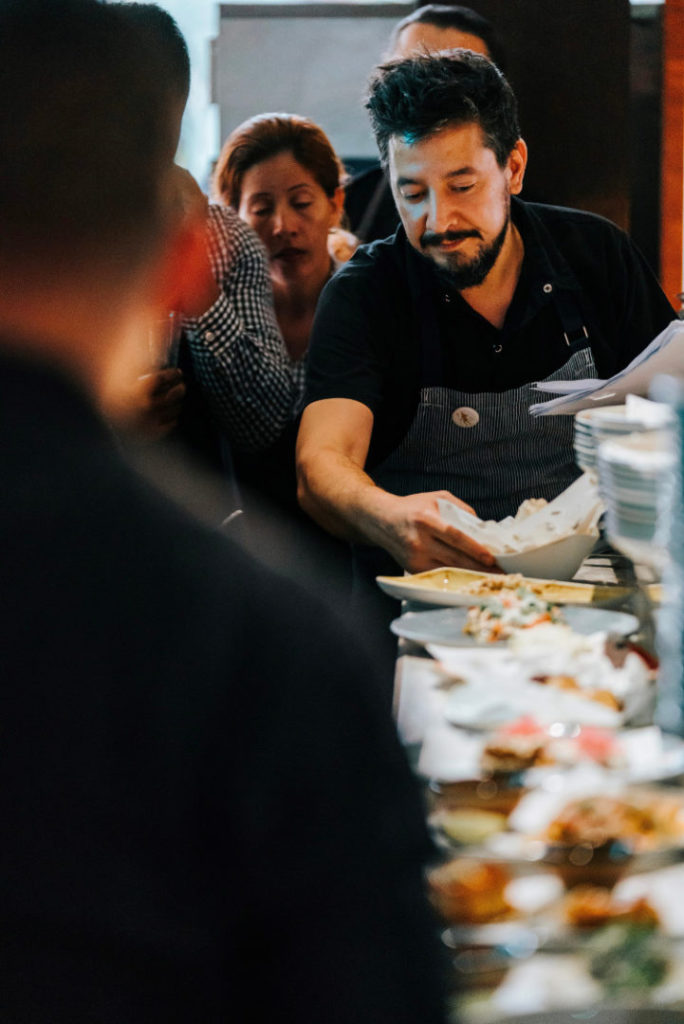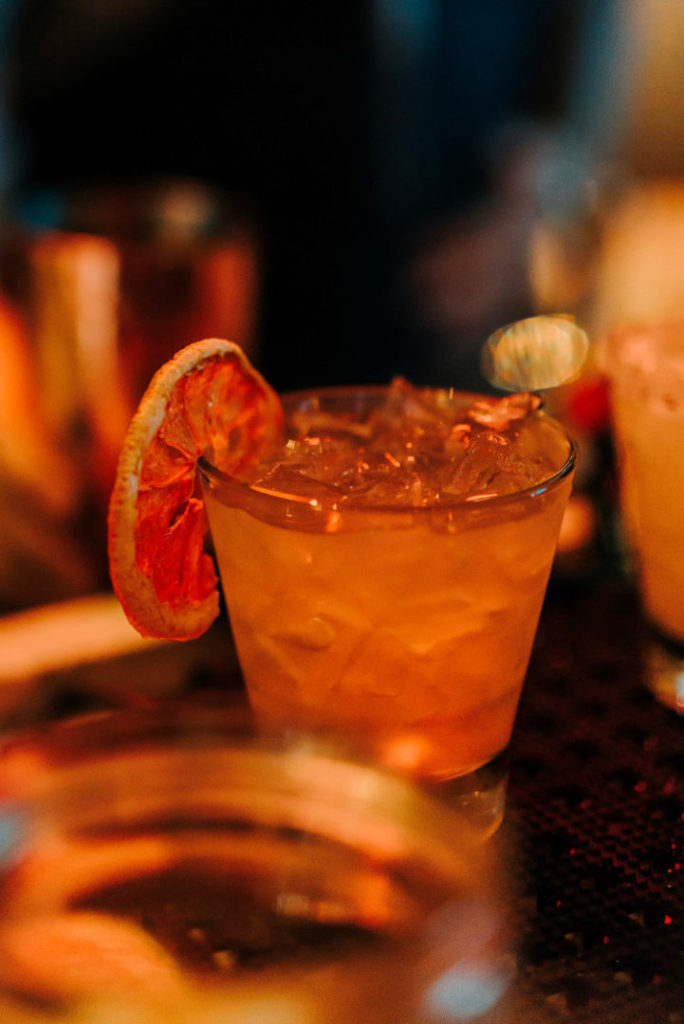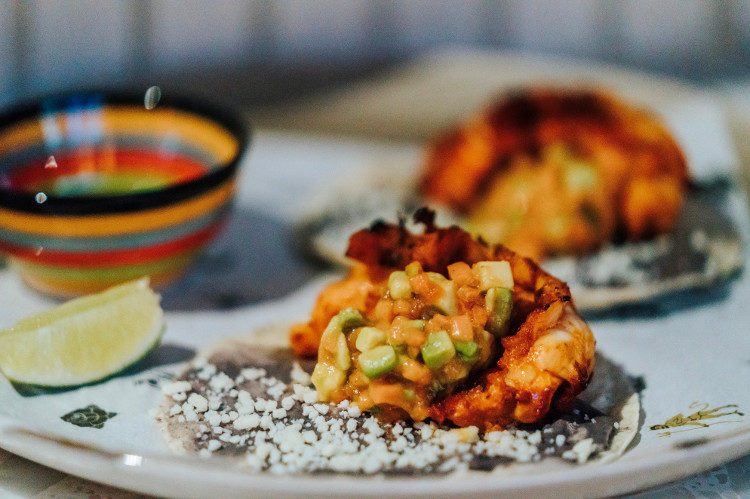 Emilio Macías, who is currently a nomad chef, travels the world for culinary inspirations while bringing his own food concept, "El Diablito," to other destinations. Emilio is a graduate of the Culinary Institute of America in New York, and when not traveling, works in Peru on his own upcoming restaurant opening.
Graduation Week at ISA
The International School of Aruba (ISA) celebrated its annual commencement ceremony with 24 graduates who are all heading out to colleges and universities around the globe. This was the largest group of graduates ever, and judging from what we saw and heard at the ceremony Saturday night, they are all a bunch of accomplished, eloquent, and creative kids—ok, goofy at times, but nevertheless ready to take the future and all its challenges on.
The island community owes a debt of gratitude to headmaster Dennis Willeford, teacher Leigh Ann Vanderheyden, and the faculty for their labor of love. While it is true that it takes a village to raise a kid, it helps when the village is blessed with supportive and caring teaching professionals ready to nurture a fresh crop of well-grounded and well-rounded graduates each year.
With Joshua Lacle as the out-of-the-box keynote speaker, the well-attended evening was much enjoyed by family members and friends, all wishing the graduates success in their future endeavors.
Midweek, the successes of the first 30 GED graduates were celebrated on campus at the school. The program was announced exactly one year ago by the then minister of education, determined to deliver more career opportunities to locals and a practical option in education.
At the time, headmaster Dennis Willeford reported he had about 75 candidates identified, and this week 30 of them graduated, enjoying diplomas and the traditional recessional with members of the audience on their feet, applauding and wiping tears.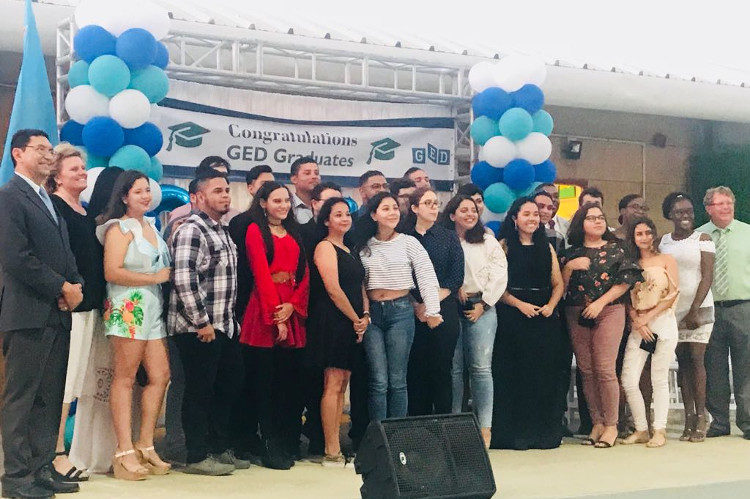 Because there is no set time schedule, students can complete assignments at their own pace and receive their diplomas when done; those who take more than a year will graduate in 2019. Most members of the class of 2018 are heading to universities and colleges in Canada and the USA where Aruban students receive in-state tuition, making studies more affordable. Again, compliments to teacher Leigh Ann Vanderheyden, a warm and supportive professional who is visibly invested in her students.
Gearing Up for the Caribbean Sea Jazz Festival 2018
The program for the 12th edition of the Caribbean Sea Jazz Festival has been revealed. The festival has grown significantly in recent years as a music festival and cultural event, and it will be held September 21-22. Early birds can get their tickets on the website; international visitors will also find information there.
The festival will once again be held at the Renaissance Festival Plaza in Oranjestad, with multiple performing stages, an extensive food court representing some of the best local restaurants, and a colorful arts & crafts market.
The program for Friday includes vallenato singer and Colombian heartthrob Jorge Celedón; a favorite all-girl band and repeat visitor to the island, Anacaona, directly from Cuba; and Havana Vieja All Stars.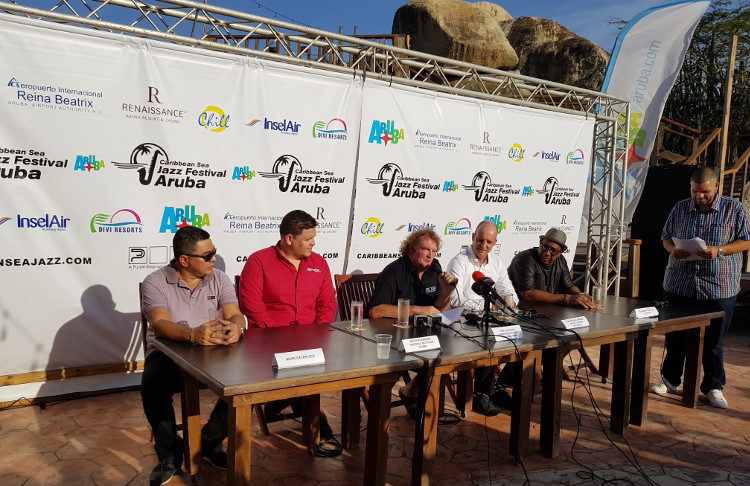 On Saturday, Kathy Sledge of the famous Sister Sledge will join Di Mongo, a trio consisting of musicians Cyril Directie, Frank Montis, and Anton Goudsmit, who will share their passion for groove and a true love for funky soul jazz. Di-Rect, a famous rock pop band from the Netherlands, will delight their fans, while jazz lovers are in for a treat with Yellow Jackets and Eric Darius, delivering jazz, R&B, hip hop, and pop music, as well as Althea Rene, who will deliver a jazzy vibe.
Branding partners include the Aruba Tourism Authority, Tropical Bottling (Chill), Aruba Airport Authority, Renaissance Hotel, Divi Resorts, and UNOCA.
For more information on the festival and ticket sales, please visit www.caribbeanseajazz.com.
Botica di Servicio Delivers Good News to Wearers of Contact Lenses
Botica di Servicio just introduced its own house brand of contact lenses, OPTINOVA. The brand is offered as 10-packs and monthly packs of daily disposable lenses made with Hyaluron, a soft, water-containing gel that make the lenses thin, pliable, and easy on the eyes. Best of all, because of smart buying strategies, the prices are now slashed in half.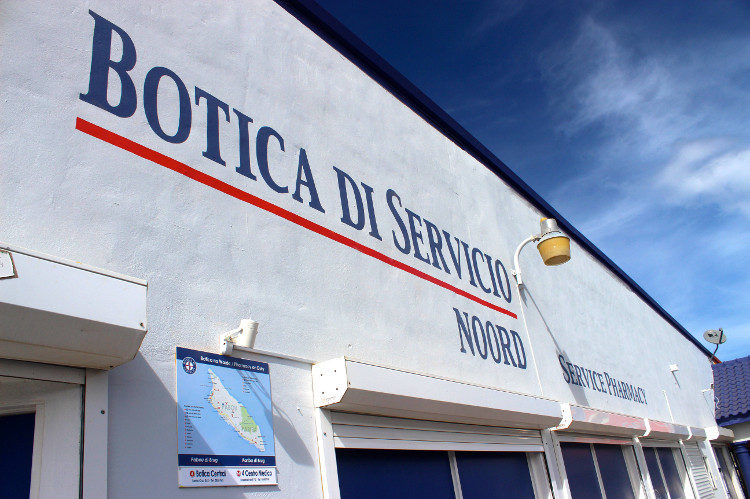 The new OPTINOVA brand is available at all Botica di Servicio locations in Aruba: Palm Beach, Noord, Eagle, and Botica Maria in Seroe Preto. The boticas carry a large inventory of lenses, from -10.00 to +4.00, so you can mix and match and finally have clear vision at half of what it used to cost you.
Visitors to the island will be pleased to hear that OPTINOVA lenses are long-lasting, and a one- or two-year stock may be bought in Aruba and put to good use in the USA.  The lenses do not require a prescription; thus, they are available for purchase by anyone.