Published on:
Coconut Telefax: 06/25/18

Award-Winning D'abaru Team
In conclusion of Earth Month Celebration, Santa Rosa, our government department for agriculture, fishing, and husbandry, hosted a large farmer's market around its center in Santa Cruz. Minister Crispin Romero, in charge of the primary sector portfolio, took the opportunity to publicly recognize steadfast contributors of locally grown and produced products. He praised the D'abaru team for their efforts and recognized them for continuously showing up at markets and special events, promoting their unique Dushi-Pasaboca brand.
The D'abaru team is everywhere—they are tireless—and we love them for that. At a recent food truck festival, their menu included D'abaru juice, D'abaru soup, D'abaru mixed boxes, vegan cheese croquette, cala black-eyed pea fritters, cheese croquettes, D'abaru crioyo rice, and D'abaru liquor, in different bottle sizes.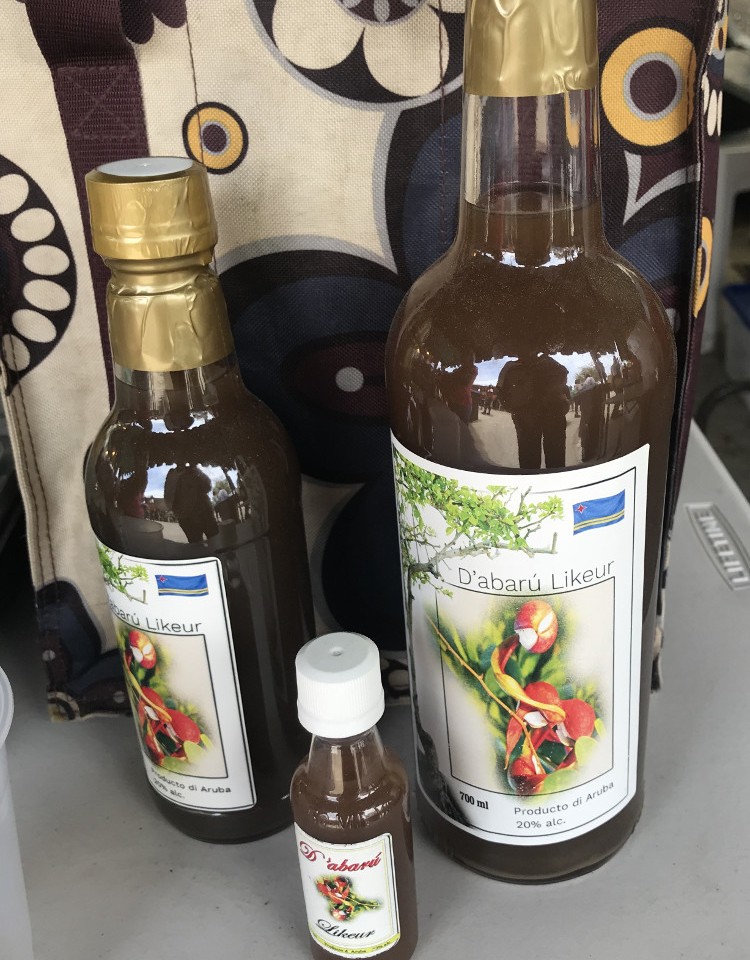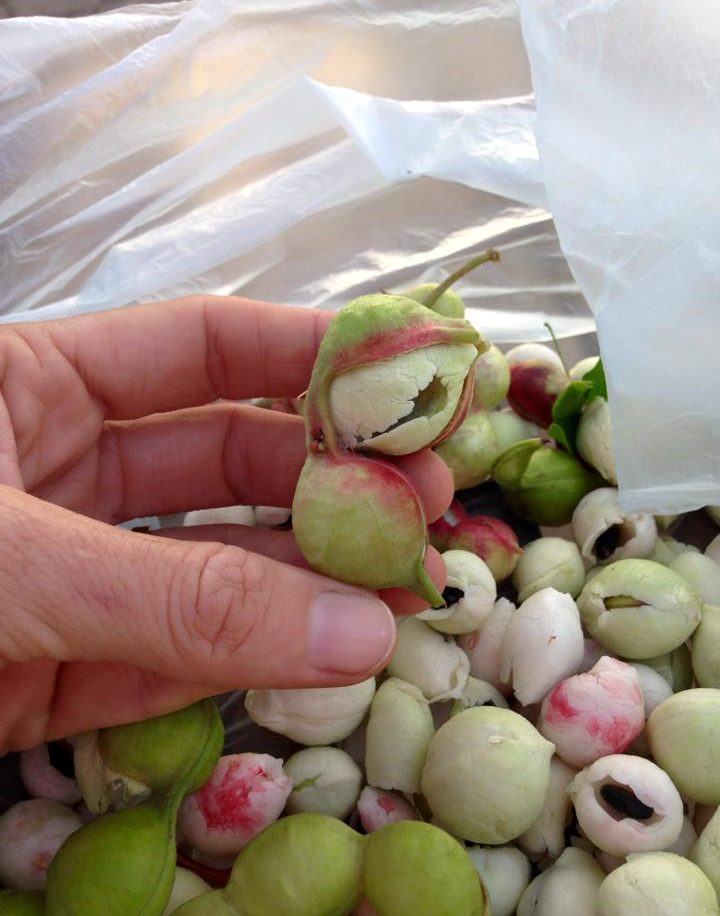 So, what about this D'abaru? If you recall, the Kelkboom family, founder of Dushi-Pasaboca, owns a plantation of D'abaru trees in Bloemont. The D'abaru is a slightly sweet and silky white bean that looks just like a round bonbon. These beans are bursting from twisted red pods hanging from considerably large trees, grown organically. The Kelkbooms harvest the beans and make different specialties out of the flesh, such as D'abaru veggie burgers, already served at White Modern Cuisine and Sidebar Bistro.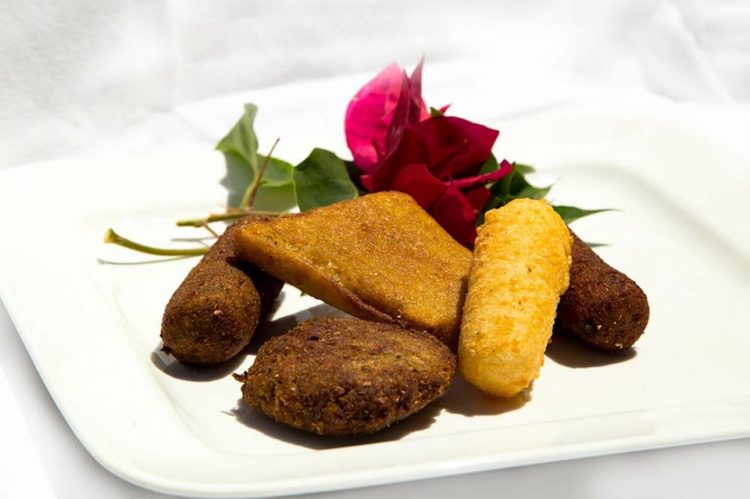 Besides giving support to local farmers and helping them participate in the island's economy, Santa Rosa is keeping Aruba's history and culture alive by introducing the younger population to the beauty and importance of homegrown food & beverage products, as well as remedies.
La Cabana Beach Resort & Casino Confirms Its Commitment to Casa Cuna
La Cabana Beach Resort & Casino recruited volunteers among its associates for community work as part of the island's national volunteer day, Aruba Doet 2018. The project that was assigned to the resort involved Casa Cuna di Progresso, the baby and toddlers' foster home in Balashi.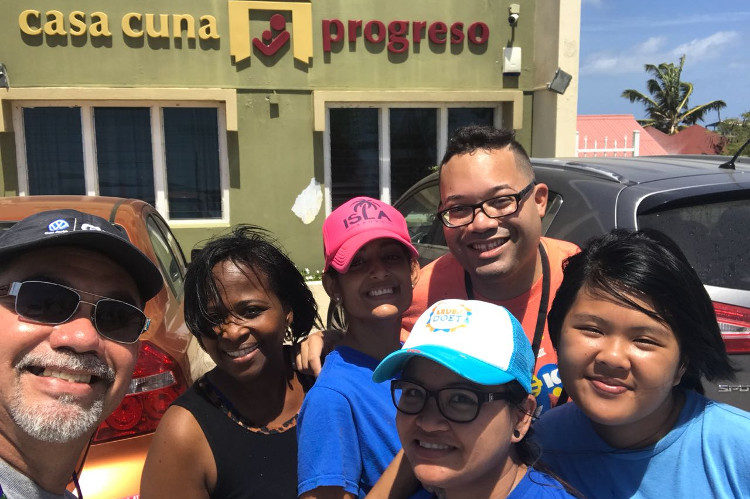 The volunteers rolled up their sleeves and went to work helping to paint and repair the schoolyard and in general organize a thorough clean-up. During the process, it became apparent that the jungle gym was severely discolored and damaged in several areas, but a simple paint job just wouldn't suffice. Therefore, resort management willingly agreed to further commitment, contracting outside help to have the jungle gym sanded, welded, and inspected for safety, and also have the entire yard professionally clipped and cleaned.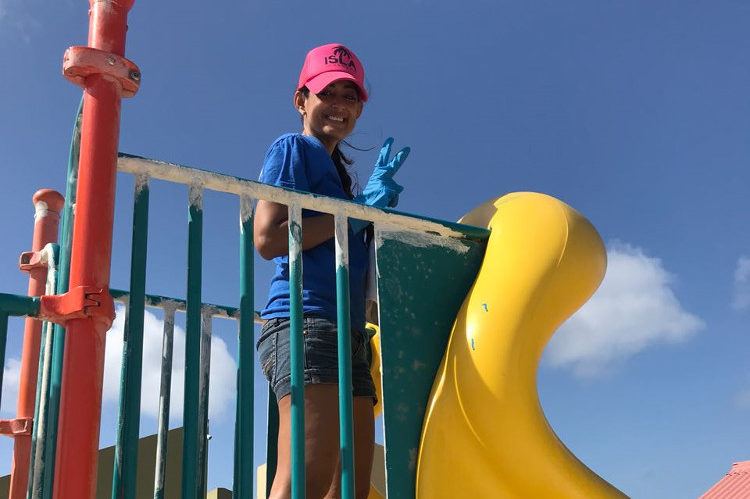 On a recent Saturday, La Cabana's volunteers were back for the final stage of repainting. Another visit is scheduled down the road to complete some more work around the playground, but the volunteers are committed, and they will return.
The Human Resources and Maintenance teams agree they will properly wrap this project up and deliver a product they are proud of to the kids, as La Cabana never leaves a job undone and always goes the extra mile.
Divino NV Entertains Clients at Its New Headquarters
Divino NV recently introduced clients and partners to the wonders of its new facility by hosting a two-week series of lunches in the tasting room, complete with wine pairings and culinary fireworks by Chef Ilja Cybulski, including Fresh Ceviche & Chips paired with a Benzinger Sauvignon Blanc, Short Rib & Truffle Lacque chased by 19 Crimes Red Blend, and Chocolate & Berries paired with Conundrum Red. Pabien to all involved—something to be proud of.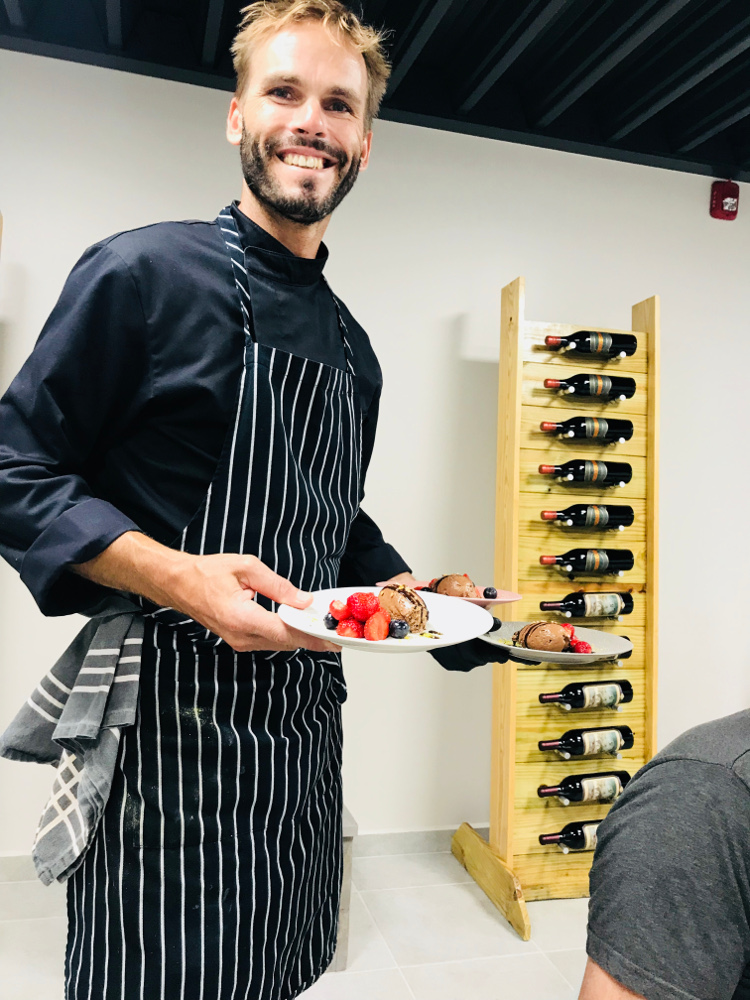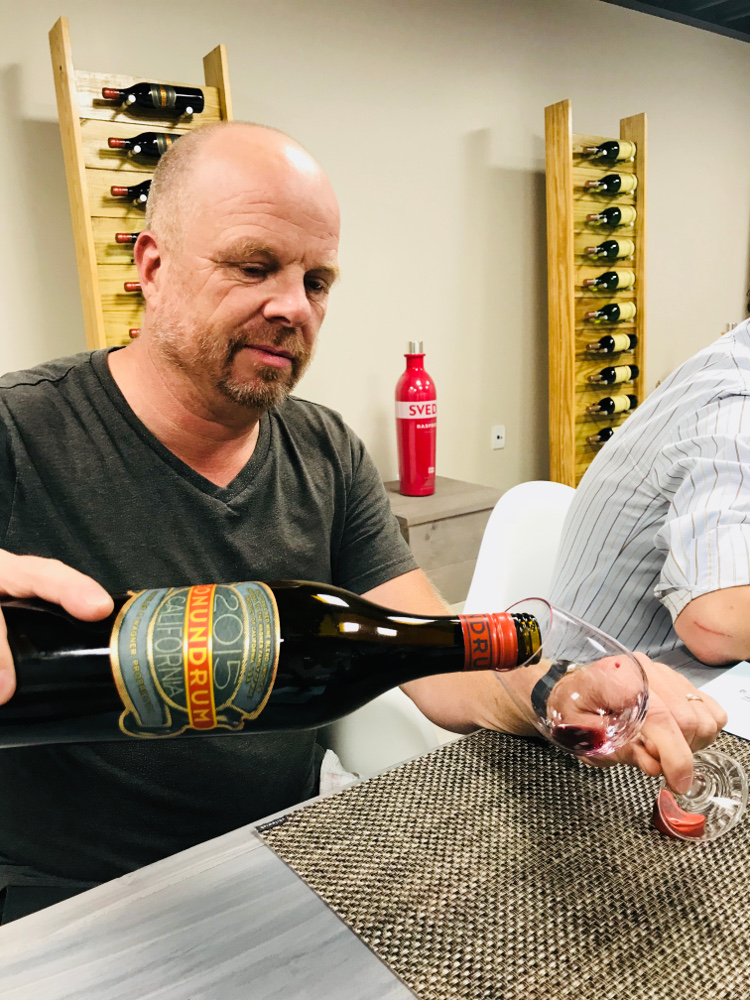 The new warehouse, put together by entrepreneur Michael v/d Berg in Eagle, was in business even before being finished. Hooked to a generator, Divino NV was delivering Tito's Handmade Vodka, other popular brands, and premium wines with just a roof overhead. It all worked out, construction is winding down, and the company's market share is impressive.
The first lunch was attended by bankers and suppliers. All invited guests licked their plates clean. With one dozen guests each day, Michael managed to connect with all company clients within two weeks and gained hardly any weight by the end of the process.
Divino NV is more than double the size of its sister, Pepia Est. The way Michael saw it, the company couldn't expand at its original address, so the partners decided to partially part ways, with Michael v/d Berg overseeing the growth at Divino NV and Herdy Ten Lohuis consolidating Pepia Est.
Pabien, boys. Your empires are very impressive!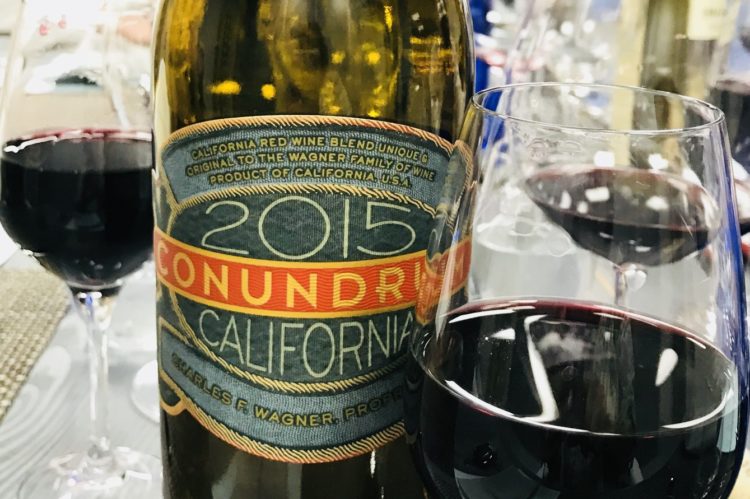 Master of the Craft at the Aruba Marriott Resort and Stellaris Casino
Chefs Ariel, Ernesto, Miguel-Angel, Cesar, and Raisa, all members of the culinary brigade of the Aruba Marriott Resort & Stellaris Casino, competed in a recent corporate event featuring a mystery basket containing fresh fish, cilantro, dragon fruit, and Madame Jeanette peppers.
The chefs were tasked with creating an original dish in just 30 minutes and could help themselves to more ingredients from the amazing pantry put together by Executive Chef Romeo Penacino, Executive Sous Chef Ever de Pena, and their crew in the resort ballroom.
The competition's first prize? Entry to the USA corporate culinary competition for the Master of His/Her Craft ultimate title.
Each of the competitors opened the mystery basket and was instructed to use 10 minutes to review the items and come up with the plan. Then competitors had 30 minutes to create a dish using the ingredients in their basket. The judges got to taste some pretty delicious creations.
For Aruba, Chef Raisa became Master of Her Craft, and kitchen brigade colleagues Cesar, Miguel-Angel, Ernesto, and Nelson, who competed with her in an exhibition kitchen, posed for a souvenir snapshot.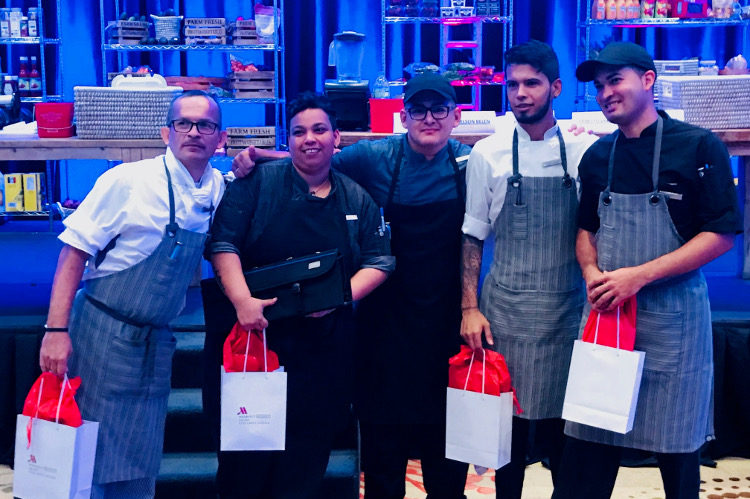 The ultimate winner among the top 20 hotel winners in the CALA region will get to compete in the finals in Washington, DC.
Chef Raisa Tromp is an 18-year veteran in the kitchen. At the Marriott since 1999, she is a chef de partie at The Lobby's sushi bar.
Worth Visiting, Guy Bavli, the Master of the Mind, at the Alhambra Ballroom
Guy Bavli is a mentalist, an illusionist, an entertainer, and a friend of Aruba. He's been performing here for the past months every Tuesday and Wednesday, and he's booked to stay to the end of the summer.
Bavli takes audiences on a journey into the mysteries of the human mind, as the evening is filled with mind games and humor, demonstrating Bavli's hidden powers, which defy logic and science. His astounding telekinetic powers can move objects without the use of touch!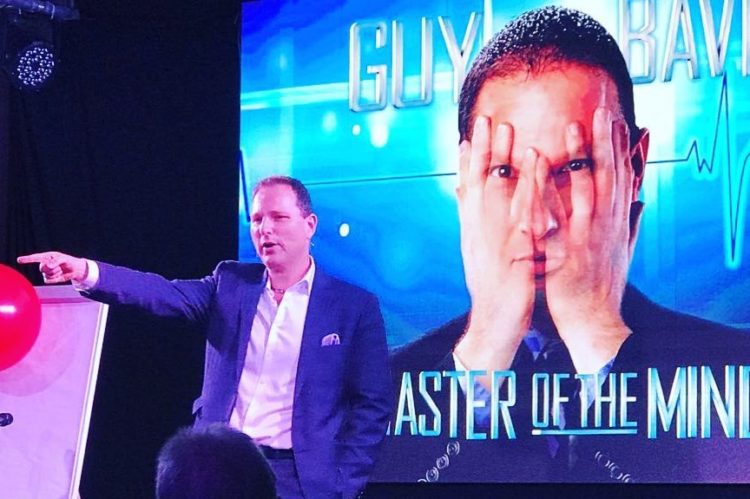 Laughter is great medicine, says Bavli, and his interactive audiences laugh and shake their heads in disbelief as he reads their minds with a mix of mentalism, illusion, psychology, physiology, and intuition—that's pure entertainment.
Born in Tel-Aviv, Israel, Guy began performing before live audiences at the age of five. When he was eight years old, he had his first professional performance at a swim club in Tel-Aviv. It was his first paid show, and he hasn't gotten off stage since then.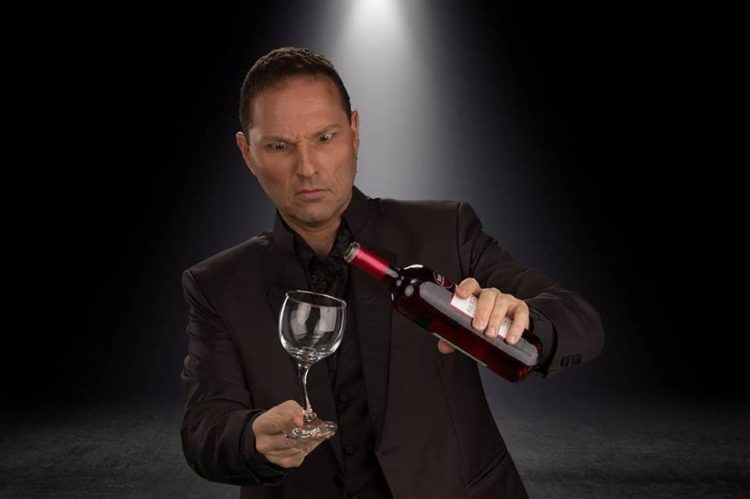 Divi Resorts is proud to introduce the celebrity mentalist who appeared on TV more than 400 times, entertained in more than 60 countries, and performed 1,200 shows at Caesar Palace, Las Vegas. The show is suitable for kids 7 years and up. They will love you for taking them.
Tickets for Bavli's performances are $35 per person, with 1 child free (under 12) with every paying adult. A Dinner & Show option with VIP seating is available for $70, including a starter and a main dish at Fusion Restaurant Wine & Piano Bar; children pay $20 (VIP Dinner & Show). You may buy tickets at the theater on the day of the show starting at 7 pm or at any De Palm Tours desk, at all hotels; doors open at 7:30 pm, and show starts at 8 pm. You are advised to leave your logic at the door and take a walk on the mind's wild side!
For more information, visit the Guy Bavli page.
Surinam Airways' New Aircraft
On Wednesday, May 30, 2018, Aruba Airport was very pleased to welcome Surinam Airways' new 737-700 aircraft to Aruba. With 101 passengers onboard, the total seat capacity of this aircraft is 128, including 8 business and 120 economy seats. Another similar plane will be added later this year to their fleet. Aruba Airport looks forward to future opportunities with Surinam Airways.
Surinam Airways, also known by its initials SLM, is the flag carrier of Suriname, based in Paramaribo. It operates regional and long-haul scheduled passenger services. Its hub is at Johan Adolf Pengel International Airport.