Published on:
Coconut Telefax: 07/23/18

Challenging Management
Ruben Goedhoop, a director at PricewaterhouseCoopers, was recently announced the new CEO of Aruba's health service provider, AZV, with a 400-million-florin annual budget and 120,000 island residents as clients. The way he sees it, at age 48, he felt the tugging at his heart strings when the offer came, the urge to do the right thing for his country and abandon a top position in the private sector in order to serve the public. He knew he was needed and that he could contribute.
In his interview with the minister of health, the official asked, "Will you be loyal to the ministry?" And Goedhoop's answer was no, adding he will be loyal to the chair, representing AZV's best interest, upon which the minister of health agreed—he was the best candidate for the job, which in turn earned the official brownie points for rising above political affiliations.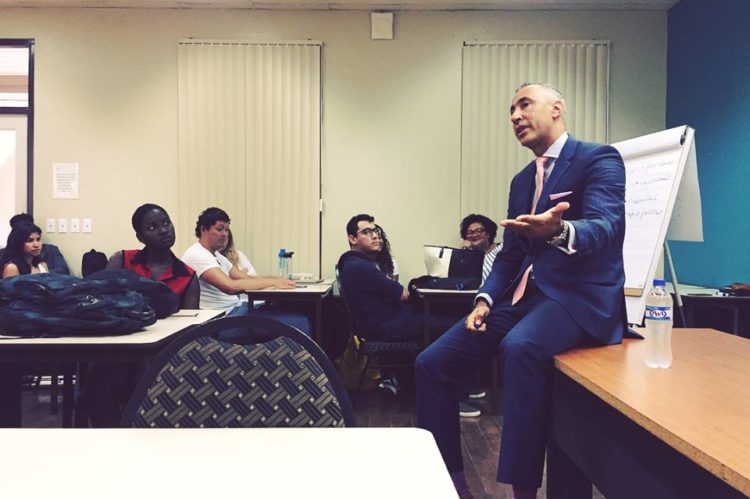 The upcoming transition brings Goedhoop into his new office at AZV on August 15, and his is not a political nomination, which I applaud, because our health service provider truly needs a skilled leader and strategist at the helm.
With socialized medicine on the island, Goedhoop has his work cut out for him. As medical costs are skyrocketing, his challenge will be to teach us how to properly use the so-called FREE health services, in order to eliminate abuse and utilize public funds more efficiently.
More About the Aruba Carib, Now 59 Years Old
The opening ceremony of the new resort on Palm Beach unfolded on July 18, 1959. Island governor Speekenbrink gave a short speech; we have a picture of the ribbon cutting in the archive.
Carl Wolff was selected as the first general manager of the Aruba Caribbean. Clifford Jones and Jake Kozloff, both well-known in international gambling circles, were contracted to operate the casino. They brought the best entertainers of that time to perform in the "Klompen Klub," among them Xavier Cugat, Harry Belafonte, Jack Benny, and Liberace.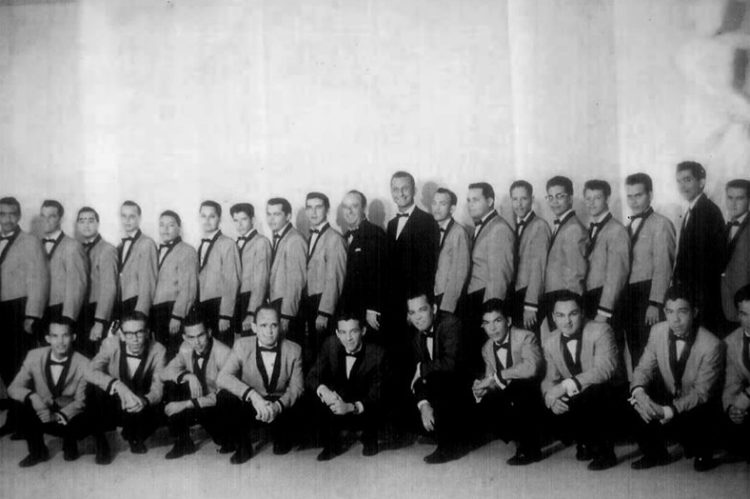 During the hotel's soft opening period, the 120-member Washington Symphony Orchestra came to perform in Aruba for two days, all expenses paid by the U.S. government.
The official opening took place on July 18, 1959. It was a national happening during which politician Juan Enrique Irausquin cut the ribbon, followed by a show by American cabaret singer Hildegarde, accompanied by the orchestra of Eduardo Chavez, a folkloric show, and the piano of Padu Lampe, considered today the father of Aruban culture.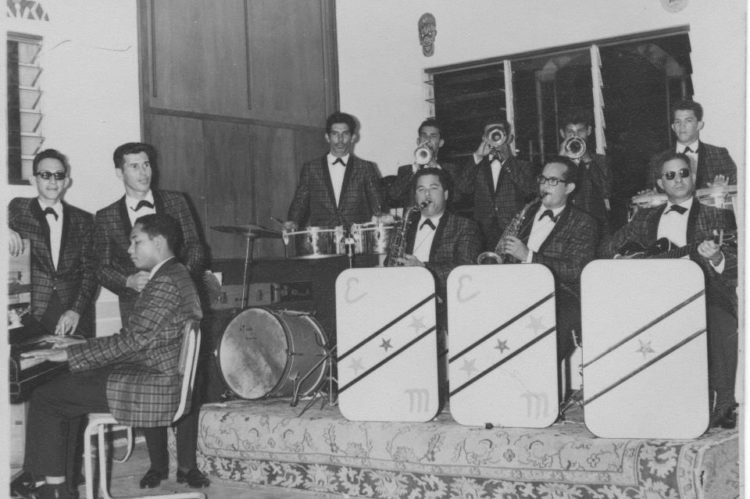 Hank Meyer in Miami Beach was a top PR man of the time, handling many celebrities; he was the one to open an office in New York to help promote the hotel.
Also, the hotel company Executive House from Chicago used its network and contacts to jump-start tourism here in a big way. They made a deal with Kellogg's, and at one time the picture of the Aruba Caribbean was on the famous cereal box, also giving away free stays.
Celebrity entertainers attracted tourists to come here, including Elizabeth Taylor, Eddy Fisher, Jack Benny, Arthur Godfrey, Xavier Cugat, Abbe Lane, Harry Belafonte, Jan Peerce, Liberace, Natalie Wood, Bob Hope, Roger Moore, and Tony Martin.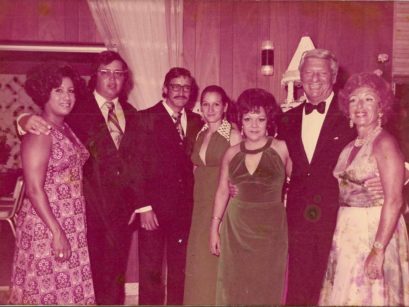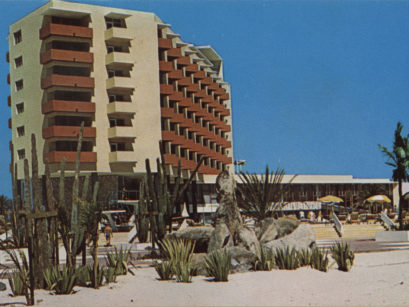 The new resort attracted conventions and meetings previously foreign to the island.
When you consider that in those days, there were no large government guarantees for the development of resorts, and when you note that the government set up a corporation and financed the project by involving local and foreign investors and with loans from Holland, you realize how visionary the construction project of the Aruba Carib was.
The Aruba Carib, now the Hilton Aruba Caribbean Resort & Casino, carries on the mission of delivering Aruban hospitality excellence.
Transitions in Hospitality
The Aruba Marriott Resort & Stellaris Casino bid farewell for now to General Manager Tom Calame, the Leader Maximo of all three successful properties.
He is leaving Aruba after 5 ½ years, heading to Hawaii where he will put his leadership skills to work for a related Marriott brand, the Honolulu Sheraton Waikiki, and make himself at home at any of the resort's 1,636 rooms. Best of all, he got $220 million to spend on the giant's complete renovation.
He will be catering mostly to Japanese clients and is determined to master the language, the same way he mastered flawless Spanish and English on his world tour as a Dutch-born hotelier, starting in Amsterdam, then Washington DC, Puerto Rico, Mexico City, St. Thomas, Cancun, Lima, Amsterdam, and Aruba.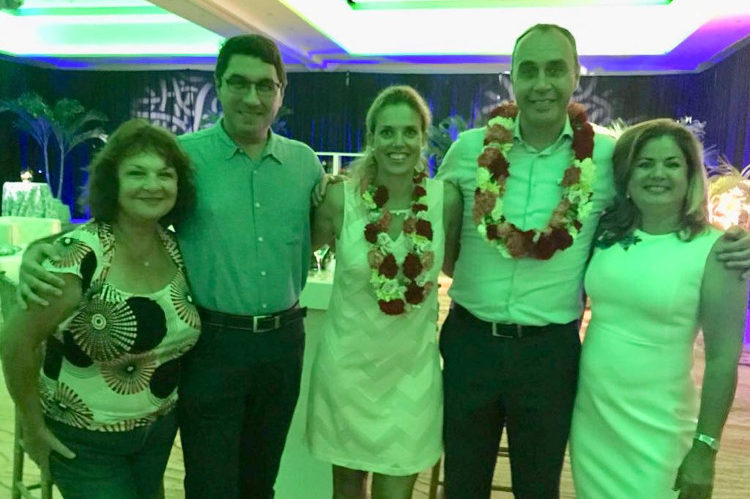 His team in Aruba gave him an exceptional warm-and-fuzzy goodbye, prompting the CEO of the Aruba Tourism Authority to declare that she's never witnessed any similar outpouring of praise and gratitude ever before.
We are sending the adorable Karin Swiers along with Tom as his wife, and knowing that her umbilical cord is buried here—an old Aruban saying—we're assured they will be back!
Also spreading his wings, the general manager of the Marriott Ocean Club, Erwin Noguera, after five years with the property, will be venturing into business on his own as a project manager. Aruba's resorts will benefit from his expertise as an engineer and his profound understanding of hospitality as he reinvents himself to become the liaison between service providers and clients in the renovation and construction business.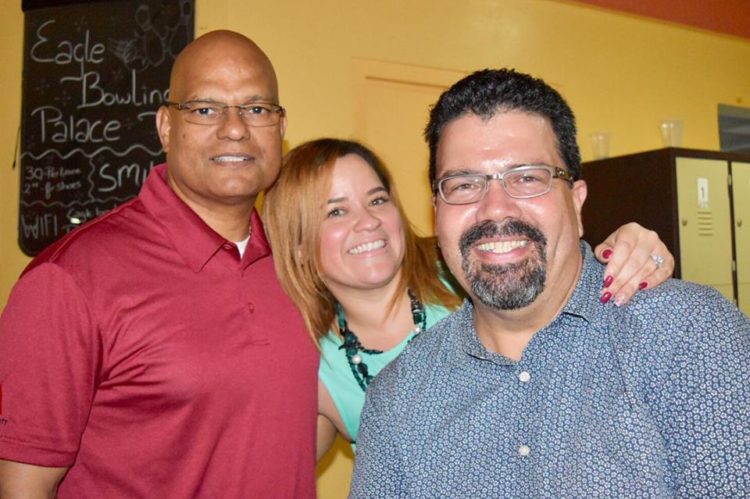 Lolita Unveiled
A short while ago, Lolita was unveiled in San Nicolas. Lolita, a government-approved piece of public art commissioned by the Ministry of Tourism and the Aruba Tourism Authority, was also partially paid for by generous private donors. The art piece was stored in the back of a car wash parking lot in San Nicolas for a while, but was recently installed and celebrated in a public street happening.
The sculpture pays homage to a black-skinned Caribbean street vendor who was an iconic figure in San Nicolas—an enterprising, free-spirited business woman making ends meet in spite of the odds.
Local artist Gilbert Senchi created the piece and delivered it last year, and after short delays, Lolita became part of the landscape as she was in her lifetime.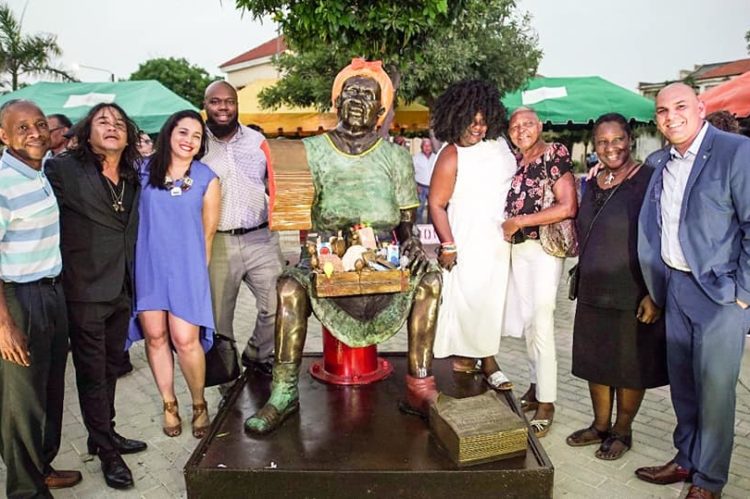 Artist's remark: Lolita, the monument, represents the independent Caribbean woman as a black person in the '50s. Freed from physical slavery, she claimed the mental freedom to relocate from Santo Domingo to Aruba. Here she worked selling homemade sweets, maybe weed, whatever, claiming her financial freedom. She also supported Status Aparte and the island's autonomy. Lolita represents the early local entrepreneurs who moved us forward while establishing their own independence at the same time.
If you would like to see the work but can't make it to San Nicolas, Papiamento Restaurant has a scaled down version in their wine vault, and Garage Centraal also displays her in their office. They are two of the ARTopia Foundation sponsors, and they helped bring the project to life.
Glenn Richardson, a kid from the hood, reports: As a kid growing up, we often teased Miss Lolita and tried to steal her peanuts and sweets at the Wilhelmina Stadion or Lago's Sport Park. Her husband looked a bit like Jack Sparrow, and at one time, this couple had a monkey at their food stand. Miss Lolita had a very sharp tongue and loved to curse. One day she had an argument with a customer; this fellow was rather big and strong, so Lolita cursed him, and he retaliated with a slap across Lolita's face. Lolita decided, as any damsel in distress would, to call her husband. Upon approaching this giant, the husband looked up to the fellow, and wagging his finger, he said, "Man, why you hit her so hard?" The crowd just cracked up with laughter, and Miss Lolita took a swipe at her husband, chasing him around the food stand at the stadium entrance. Needless to say, we took advantage of the commotion, swiping a few bags of peanuts and sweets. Island life, don't stop the Carnival. A true story.