Published on:
Coconut Telefax 07/30/18

Cocktails at Casa Nonna
We have our own Casa Nonna, Grandma's home, on the island. The fancy Italian restaurant in Midtown Manhattan, in the heart of the NY Theater District, opened a sister restaurant within The Ritz-Carlton, Aruba.
The food is really great, but the cocktails are amazing. An adorable mixologist rolls his fully loaded bar cart to your table and offers to craft a Negroni Classico or a Blood Orange Margarita or perhaps a White Peach Belini, right at the table.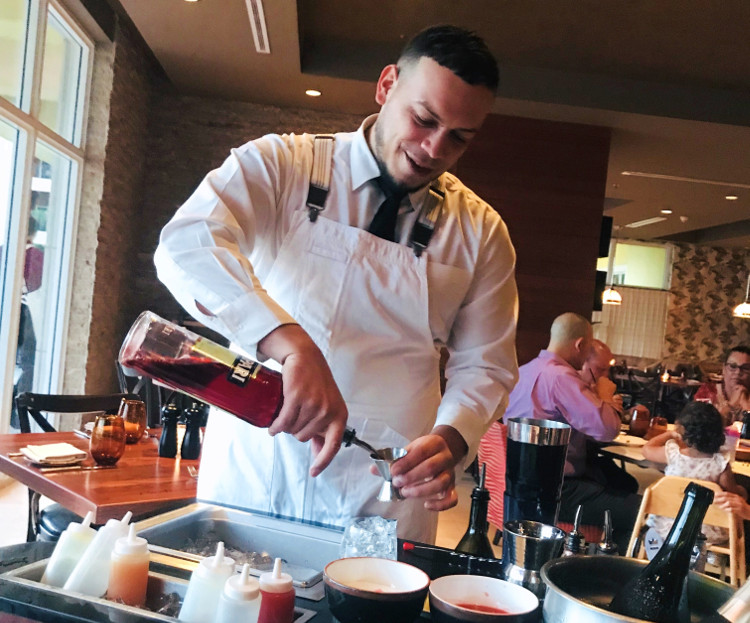 I chose the complex taste of bitter and sweet notes with a hint of citrus fruits and botanicals, as in the iconic Italian Negroni Classico, made from a traditional blend of London dry gin, Italian vermouth, and Italian bitters. It was a perfect pre-dinner aperitivo, and the presentation was excellent too, down to the fragrant, slightly burnt orange zest.
After the cocktail, I loved my Barbabietole—roasted beets, goat cheese, arugula, hazelnuts, and beet vinaigrette—chased by the Sicilian Eggplant Caponata.
Casa Nonna's exhibition kitchen was abuzz with an 8-member culinary brigade under the direction of Chef Rollyn R. Angela Rosa, with Ray Malmberg as the busy restaurant's manager.
Sunset Grille Delivers a Gastronomic Experience
Executive Chef Matt Boland and the Sunset Grille Restaurant culinary brigade at the Hilton Aruba Caribbean Resort & Casino hosted a Gastronomic Experience, a four-course wine pairing dinner, in partnership with The Wine Room.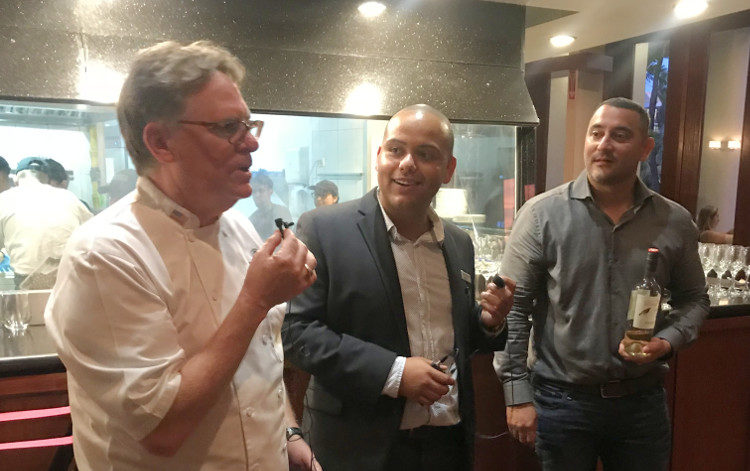 The event helped introduce the legendary products of Creekstone Farms to a local Aruban audience. Chef Boland recently reached out to the farm in an effort to incorporate its unique highest quality beef and pork in America into the Sunset Grille kitchen. The farm, which raises superior Black Angus cattle and Duroc pigs, applies exceptional cattle and hog management practices to ensure carefully controlled, high-quality feeding and state-of-the-art processing.
The evening started with a welcome cocktail at Mira Solo Lobby Bar, followed by dinner at the restaurant.  The menu featured the chef's amuse bouche, paired with a summery rosé from Sicily; grouper with zucchini pasta and cherry tomatoes, topped with saffron sambuca cream, paired with Bisquertt Petirojo Sauvignon Blanc from Colchagua, Chile; the famous Creekstone beef trio of dry-aged sirloin, prime filet with foie gras, and red-wine-braised short ribs, paired with Criss Cross Petit Sirah from California; and Sabayon Royal, with fresh fruit, berries, and Grand Marnier, paired with Alberto Nani Organic Prosecco from Veneto, Italy.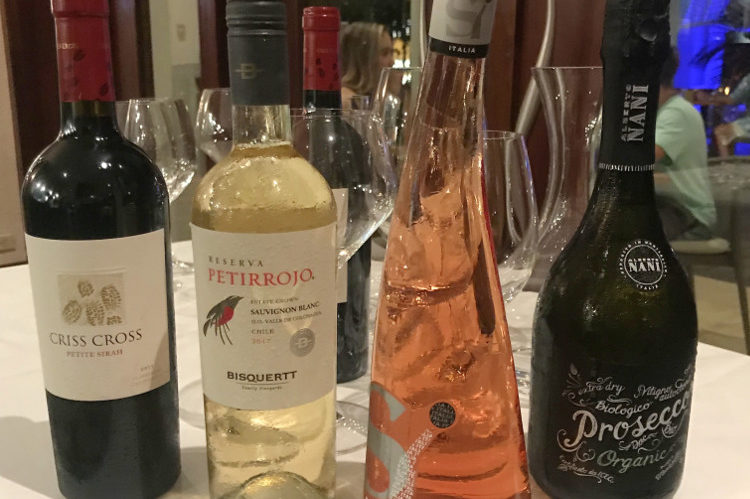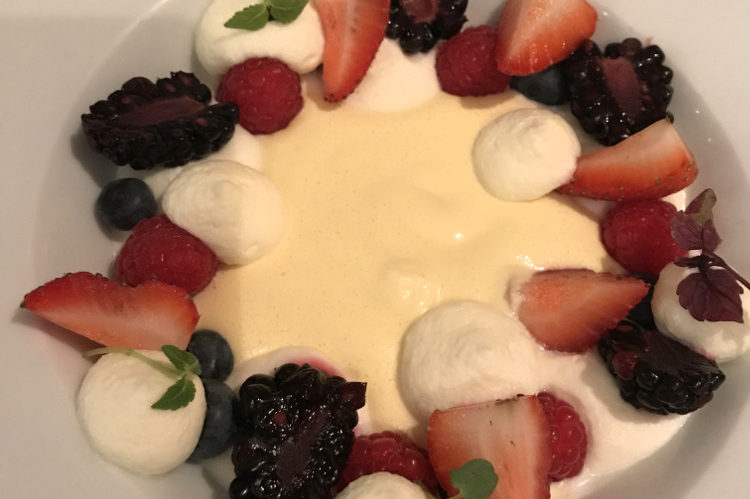 The Wine Room at Antraco Plaza is a cozy bar and a boutique wine importer.
Yessy Arends Promotes #PAMARUBA
Over the last few years, Yessy, who was a vet tech and now works for the government's environmental agency, noticed a proliferation of stray cats. The cat situation is not obvious because they are nocturnal animals and can hardly be seen in daylight, but the local vets report that dog rescue foundations are now also prepared to deal with the spaying/neutering and rescue of cats.
Consequently, Yessy announced her #PAM project—the Please Adopt Me initiative.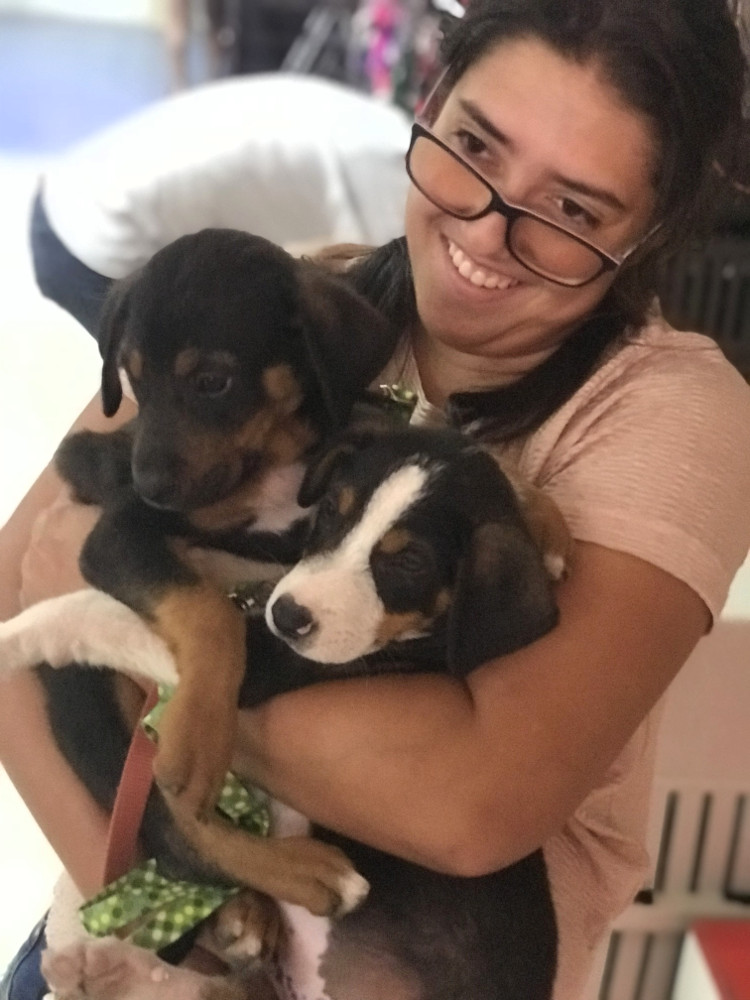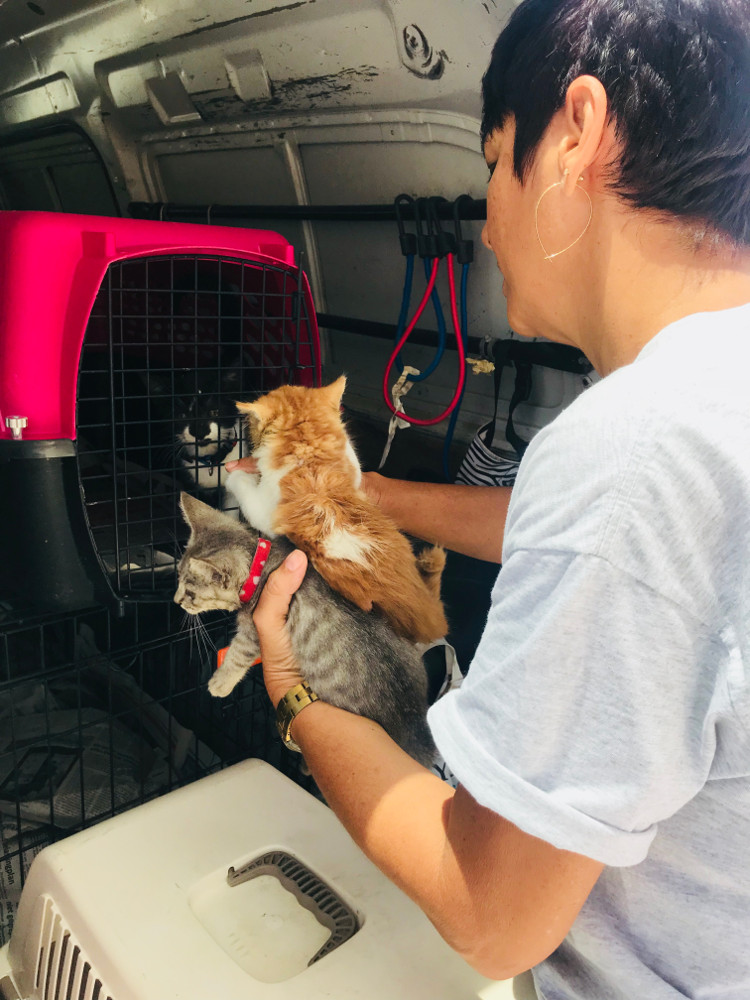 Initially, she decided that when strays from the hotel areas are rescued and visit the vet's office for a general checkup and a spaying/neutering appointment, cats and dogs would also receive a small tag engraved with #PAM, indicating they are available for adoption and that Yessy could be located via the hashtag to take care of export arrangements.
That was the initial idea, but since collars can get lost, become too tight, or cause trouble, especially in cats, a microchip was introduced. The microchip is part of the island's Stimami Sterlisami (Love Me, Sterilize Me) campaign. It is a national initiative financed and supported by Bucuti & Tara Beach Resort. The resort has been making subsidized spaying/neutering and microchipping available for all rescued strays.
Some of the rescues from the hotel areas are adopted, and some are returned to where they were found. Tourists who want to adopt these strays only need to visit a vet for a rabies shot, if necessary. They can easily obtain a health certificate, besides meeting some other minimal requirements for travel.
A #PAM stray can be adopted within one day. Kennels and accessories can be provided by the rescue foundations if in stock, explains Yessy. Some visitors prefer to walk through this process on their own, and others appreciate the assistance of rescuers such as ARF (Animal Relief Foundation Aruba) or Animal Rights Aruba.
Jan & Roxanna van Nes own the Peruvian restaurant at Paradise Beach Villas. Their ceviche is to-live-for and comes in plentiful portions. Made from scratch, to order, it delivers fresh fish marinated in lime juice, with crescents of red onion, a pinch of salt, a fresh slice of local hot pepper, Peruvian corn (two kinds, one boiled, one crunchy), and a generous slice of sweet potato. The tart and salty ceviche is a symphony of tastes, and the leche de tigre marinade is addictive.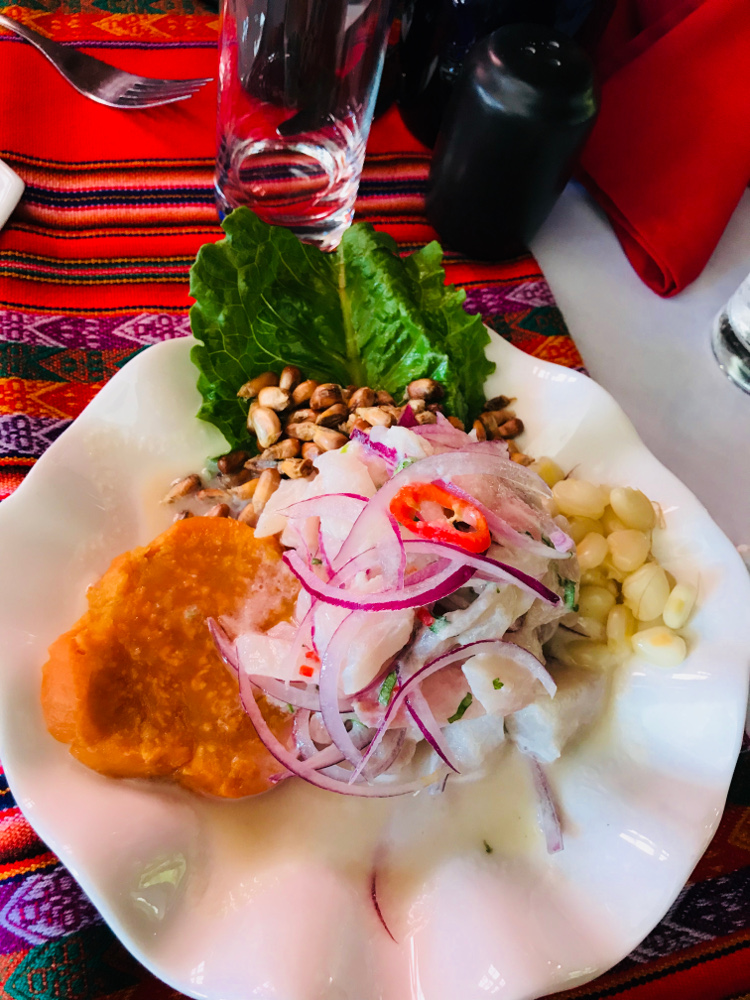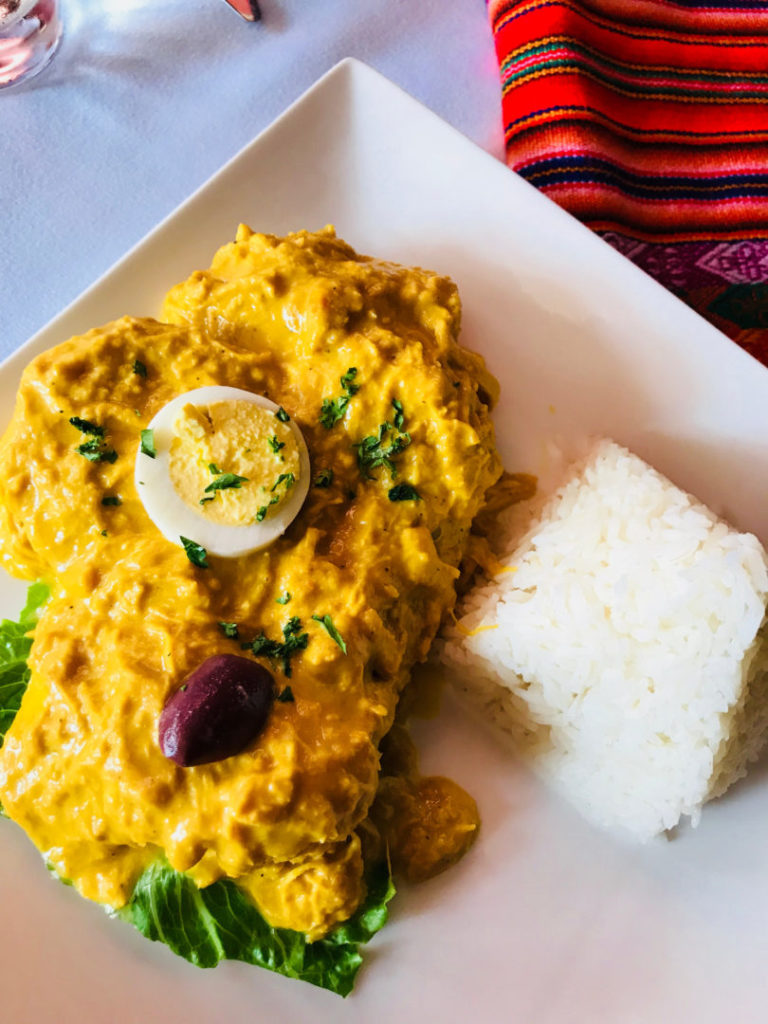 We chased the fresh fish ceviche with a classic aji de gallina, a divine creamy chicken dish.
Just outside the restaurant, Roxanna runs a small gelateria, with delicious homemade ice creams in many artisanal flavors. Remember Aromi Di Italia on Palm Beach? That's it—it relocated to Eagle Beach. And here's a piece of good news: A special Peruvian chicken rotisserie is being custom built in Peru, right as we speak. When it gets here, it will be installed in the space being built adjacent to the gelateria. You can get your Peruvian-style rotisserie chicken there, nicely seasoned with smoky aji amarillo. Eat in on the terrace or take out. Not quite yet, but coming soon.
The restaurant gazebo features a genuine, colorful Peruvian marketplace, where you can buy typical Peruvian crafts, and a portion of the proceeds regularly go to Aruba's cancer foundation.
On the second floor, a private dining room for special functions flaunts just one long community table with fourteen seats, great for birthday parties or family gatherings.
Playa Linda Beach Resort Celebrates 35 Years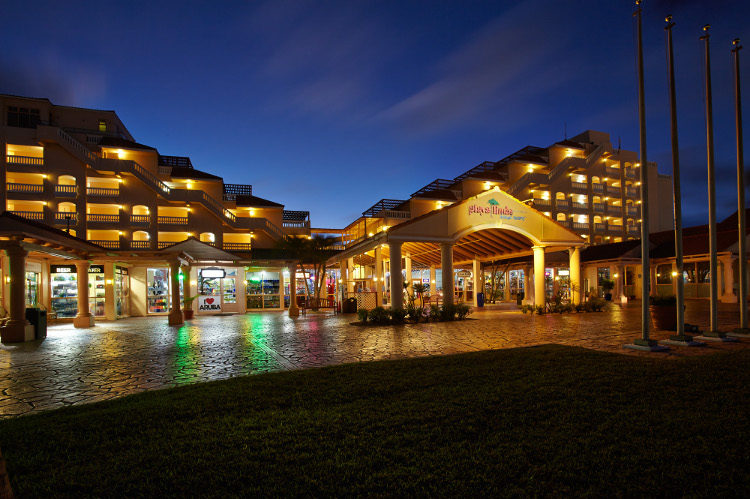 Monday afternoon, a cocktail party will commemorate the 35th anniversary of Playa Linda Beach Resort. Charles Croes was sales director at the time, and the way Charles tells it, you can hear how fired up they were, how much fun they had, and how successful they became in conceiving, developing, and selling the new timeshare units at the resort.
Charles recalls walking potential buyers on the beach in yellow hard hats. There was no construction activity going on, but the hard hats conveyed the dynamic idea of development and the promise of something spectacular yet to come.
He would point up into the air, admiring the virtual location of the units' oceanfront terraces, and it was not uncommon at the end of this unrehearsed presentation to hear, "Ok, sign me up for ten weeks."
In time, inspired by the request of the minister of tourism, Charles wrote the OPC handbook. That year, they received an award for the first-of-its-kind document at a timeshare convention in the USA. Thirty-five years ago, the timeshare industry was in diapers, and Aruba was doing it right.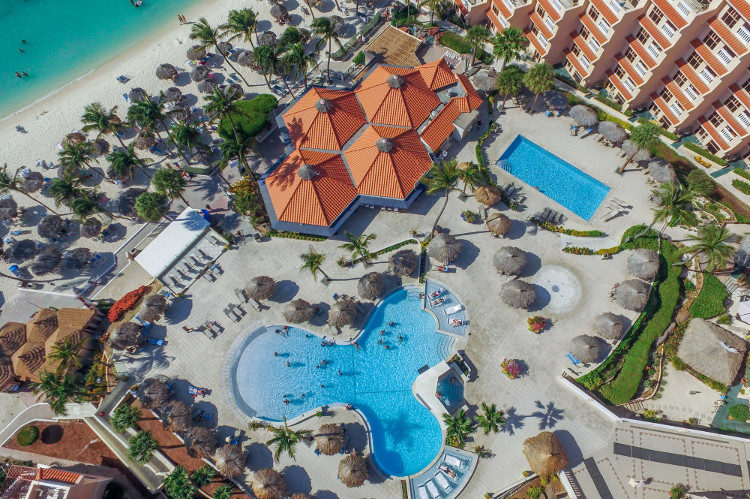 "Our OPCs were fresh and enthusiastic," Charles reminisces, "and while they did not quite understand what perpetuity meant, they used the word well. One day I asked the crew to explain the rescission period they were diligently promoting, and none of them really knew what it was, but, and here's the big difference, they invited guests home and made them try grandma's stoba and her pan bati, which became powerful sales tools."
"Everything was real, unstaged," says Charles "We did not sell timeshare; we sold time in space. A piece of ourselves and the clients bought into that genuine, authentic brand of hospitality that was just-baked. We knew we had something good going, and it was irresistible."
Charles stayed at Playa Linda for nine years. "The world was different then," he offers. "Money was no object, we were writing the rules as we went along, and developer Raymond Maduro made sure we delivered. He was an incredible task master, who lived up to every promise we made."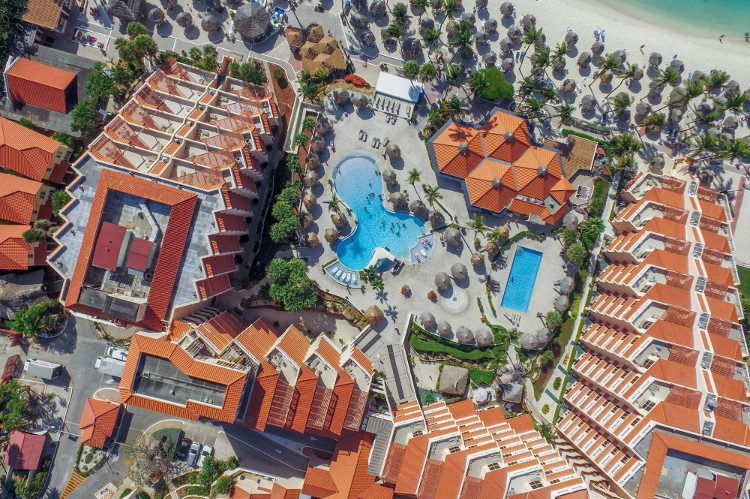 "Our VP of legal affairs and construction, Mito Martis, came up with the sidewalk concept in front of the resort. Then the Holiday Inn wanted a sidewalk too, and while we were connecting the properties, our sales tripled. Apparently, connectivity is a powerful sales tool."
"Then down the line, we realized this was big business, that this was not to be taken lightly, and some of the fun subsided. We lost some of our carefree, authentic luster. We became corporate, a bit less genuine, and more politically correct."
"I regret that. We should have protected what was ours more zealously."