Published on:
Coconut Telefax 08/20/18

Aqua Windie's: A Great Place to Exercise While on Vacation
Rene & Windie Oude Avenhuise—it takes a while to master the pronunciation of that compound last name—jointly run Aqua Windie's in Eagle, a complex offering an incredibly comprehensive menu of activities, including scuba diving, snorkeling tours, summer camps, swimming lessons, aqua fitness, pool rehabilitation, and lap swimming, since 2007. You could say there's something for the whole family, from swimming lessons for babies to pool-rehab sessions for the elderly.
I love their Aqua-Bikes or hydroriders, stainless steel bicycles placed in the pool to help us get slimmer, build muscle tone, improve our cardio performance, and basically stay healthy.
These classes are great, and the schedule is posted online.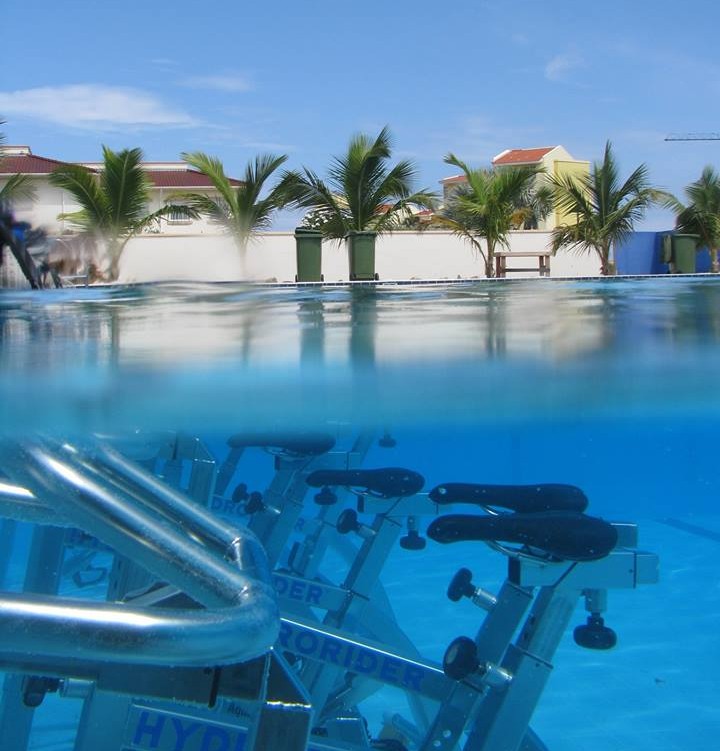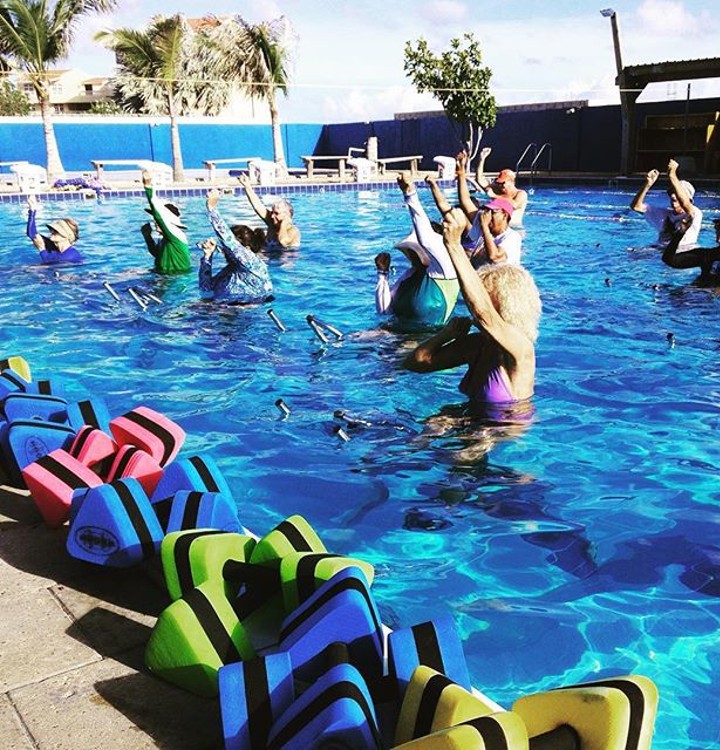 As a visitor, you a welcome to check the place out, consult the menu of activities, and join the classes. The grounds are welcoming and well maintained, and the classes are nicely staffed by professional instructors.
Windie manages the operation and teaches swimming while Rene, a very gifted carpenter, handles maintenance. Their handsome son Sjoerd, a new father, is a diving instructor. He works in the dive shop and enjoys taking visitors out on underwater excursions.
You will feel right at home at Aqua Windie's.
The Local Experience
Bright Bakery is located on the road to Santa Cruz, almost at the foot of Hooiberg ("Haystack"), the beloved landmark at the center of the island. If you are attempting to scale the 550-plus steps leading to the top of the cone-shaped hill, you will need to replenish all the calories you lost going up, on your way back to your hotel.
Bright Bakery is perfect for that. The friendly space features an extensive display of local cakes and pastries, cookies, pastechis, and ice cream. They serve coffee, tea, and refreshments, as well as light lunches.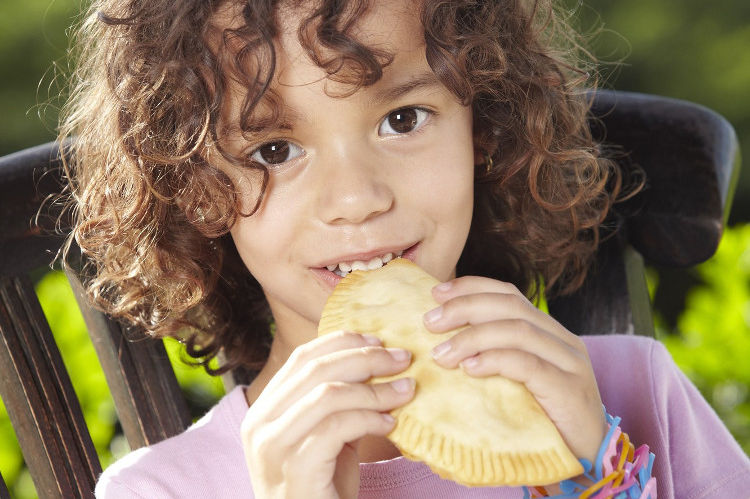 This is also the ideal place to conduct a grand tasting of Caribbean coconut patties, Dutch apples tarts, oversize jelly donuts, sweet raisin rolls flavored with anise, cinnamon coffee cakes, local versions of carrot cake and cheesecake, marble cake, and a nicely caramelized upside-down pineapple cake. It is plain to see that in Aruba, gelatin, buttercream, caramel, and vanilla custard rule.
The coffee house always hosts a great number of elderly people, groups of retirees, and young families with kids, all busily consuming everything on display in the prominent, brightly lit showcases. They don't call it Bright Bakery for nothing. The bakery also has a useful express window for fast coffee and pastry on the go.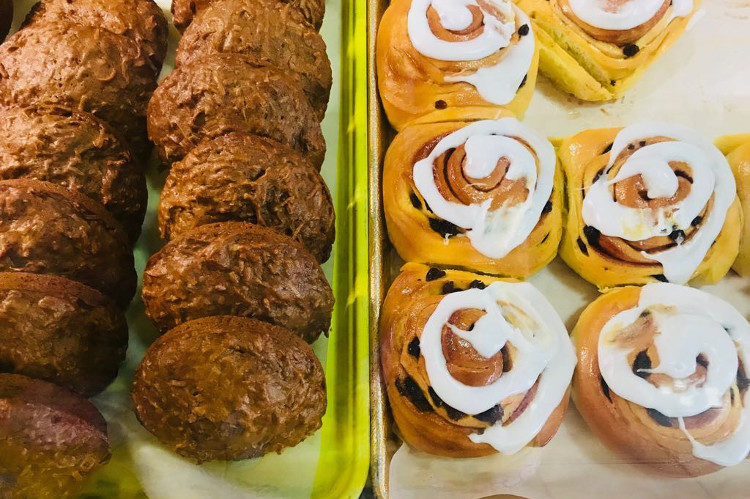 The Hooiberg: While Jamanota is the tallest mountain on Aruba, Hooiberg—meaning "haystack" in Dutch—is perhaps the most conspicuous. At 540 feet tall, this cone-shaped mountain rises alone from the relatively flat center of the island, making it easy to spot from vantage points all over the island. Hikers can take the 550-plus steps to the top, where a panoramic view and encounters with wild goats, parakeets, and colorful lizards make the climb pleasantly worthwhile.
Pastechi: This irresistible half-moon pastry is the national snack of Aruba. The classic pastechi is made by stuffing a pocket of slightly sweet dough with cheese and then deep-frying it to tender perfection. Other savory fillings include ham, beef, chicken, and fish. Pastechis are sold islandwide at grocery stores, convenience stores, and snack bars.
A fundraising bingo benefiting Fundacion pa Nos Comunidad, FPNC, is set for Sunday, September 2, at 4 pm at the Hilton Casino.
Tickets are on sale at $15 per card, and will be $20 at the door on September 2. The charity bingo event will feature a $200 reward for the first two games, $250 for the three following ones, and $300 for games 6 & 7. The giant progressive jackpot will be up for grabs on game 8 at $65,000 for a bingo called in 50 calls, or $1,000 thereafter, in 51 calls or more. Game 9 carries a whopping reward of $2,500.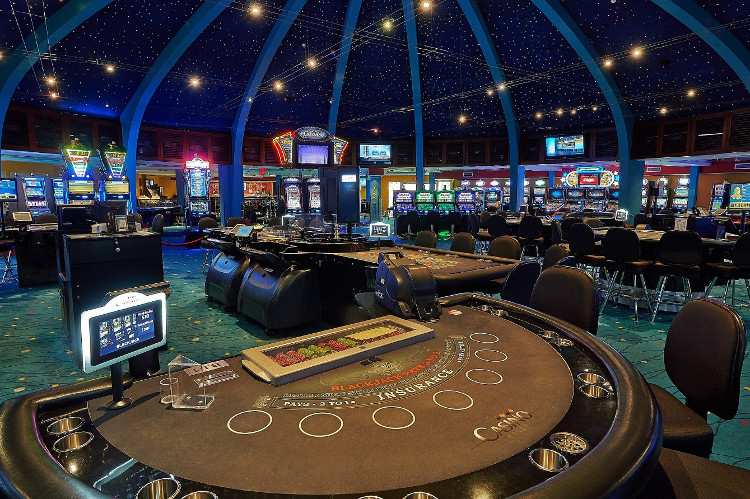 The Queen of Bingo, the casino's popular bingo caller, Carissa Ramirez, reports that with bingo played every day, the casino keeps things exciting. Patrons are invited to try their luck at any of the state-of-the-art slot machines with their membership card inserted any day between 8 pm and 9 pm to earn 100 points and get $50 of free play.
FPNC, headquartered in Oranjestad, was founded in 2009 with a mission to inspire, cultivate hope and confidence, encourage compassion and understanding, and create opportunities for the less fortunate members of our community.
The foundation would like to make its mission an agenda point for everyone in our Aruban community, and as such it works to bring organizations, foundations, and the entire community together to be part of the fight against hunger, poverty, emotional distress, and social exclusion of people, regardless of culture, nationality, religion, race, or ethnicity.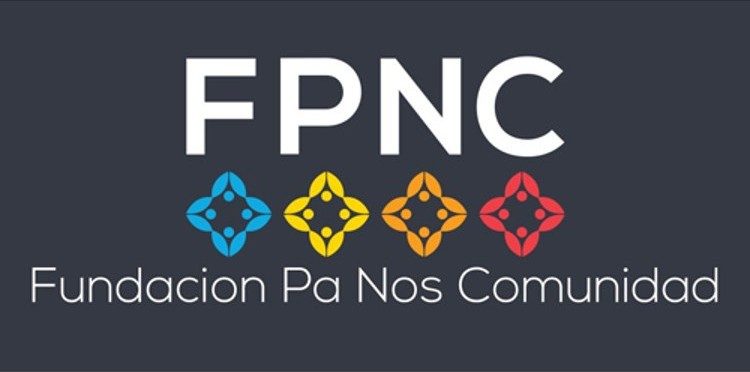 The Casino at the Hilton answered the call in August, with 5% of daily bingo sales going to Fundacion pa Nos Comunidad, and at the beginning of September, the dedicated fundraising bingo will unfold with generous prizes.
Gift Certificates from The Salamander Group
Here's an idea for you. Do you know someone lucky enough to be on his/her way to Aruba on vacation or do you know someone who lives on Aruba, and you'd like to surprise them with a sweet gesture, a meaningful treat?
If you'd like to delight them with a thoughtful gift, consider a gift certificate for The Salamander Group's fabulous stores.
The certificates come in any desired amount, never expire, and can be used in any of the company's stores on Aruba. Just fill out the form at www.shopping-aruba.com/gift-certificate/, and they will immediately email a gift certificate to the specified recipient.
It's easy, just as shopping should be.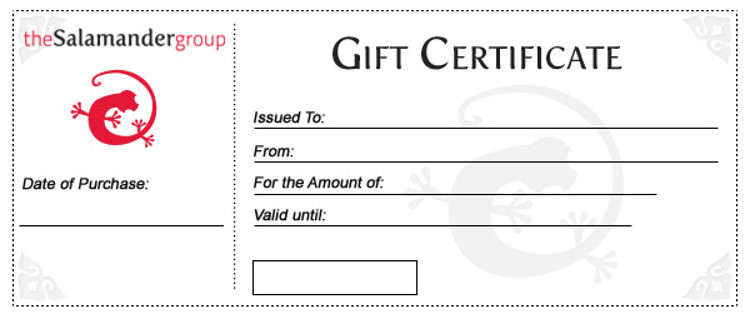 The Salamander Group is a collection of retail brands, each with its own distinct flavor yet all operating under the philosophy that shopping should be fun and inspiring. The shops include T.H. Palm & Company, The Lazy Lizard, The Juggling Fish, and The Juggling Fish Swimwear. All of these fabulous boutiques offer a quality selection, impeccable décor, accommodating hours, and a unique shopping experience enhanced by an enthusiastic sales team.