Published on:
Coconut Telefax 09/03/18

Celebrating Press Day in Aruba
The ladies & gentlemen of The Ritz-Carlton, Aruba invited press members on the eve of Press Day to a fun event in the casino. The event included a game at the end of which three local not-for-profit organizations—Aruba Birdlife Conservation, the YMCA, and the Red Cross—received generous donations.
The communications manager for The Ritz-Carlton, Aruba, Yahira Santoni, who co-hosted the event with the casino's marketing manager, Joanna Maya, reiterated that the resort wanted to pay it forward to the community as a token of appreciation for the media's important work. The evening concluded with press members forging relationships with the casino's fun slot machines and experiencing the thrill of gaming while armed with complimentary funny money.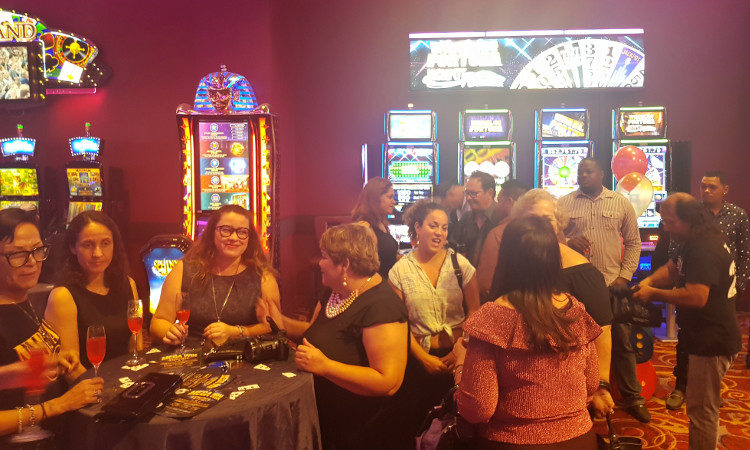 On Saturday, the RIU Palace Antillas invited press members to Rimini Restaurant for brunch, hosted by General Manager Juan Blanco and Public Relations Manager Dany Nieto. "We are so thrilled to welcome the press every year on Press Day," said Blanco. "It has been a tradition over the past few years. We look forward to strengthening our relationship with the media, and we are happy to share news of our resort happenings with them on an ongoing basis."
Prepared by Blanco and his team, the brunch was overseen by Executive Chef David Candanoza. Following breakfast, each press member was presented with a gift—a coffee thermos that looks like a camera lens, insulated and made of indestructible stainless steel.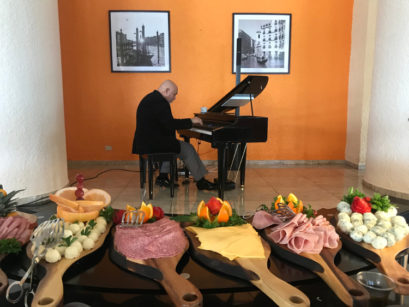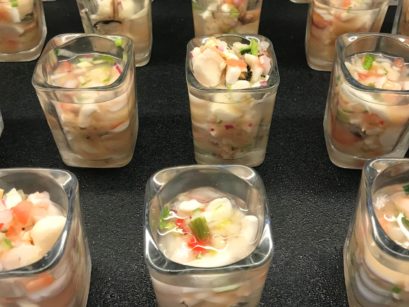 RIU Hotels & Resorts, headquartered at Palma de Mallorca, is a privately owned international hotel chain founded by the Riu family in 1953 as a small vacation enterprise. The company is still held today by the family and managed by members of the third generation.
Also planned: Aruba Bank is organizing the BBQ Cook-Off Battle in the coming week, inviting press members to compete in teams for an attractive first prize—a free trip to Miami!
The Apotheek, Opening Soon!
We got a sneak peek into a new "pharmacy" this week. I can't tell you its location, but I can say that it is very cute. The Apotheek, a tiny new cocktail bar & lounge, is strategically located in Oranjestad in front of a number of popular restaurants.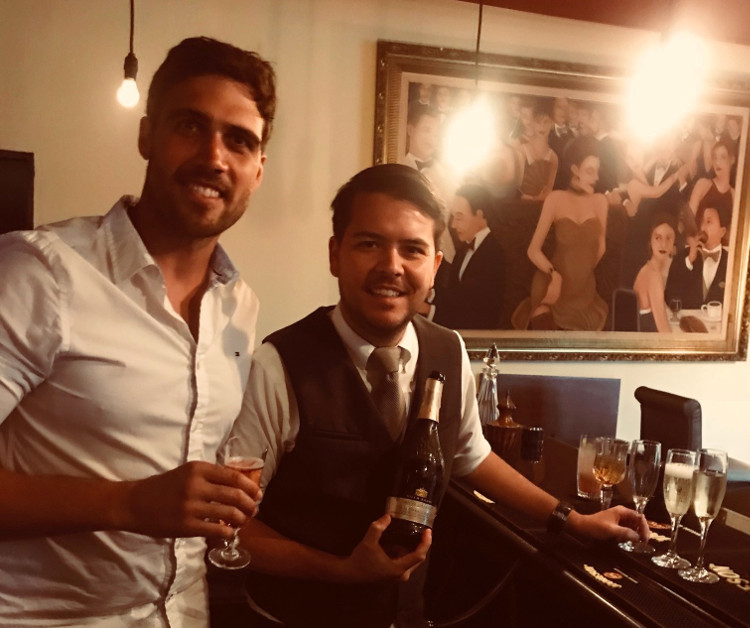 Owners Maki Wiggins and Marksonn Maduro make an interesting pair of entrepreneurs. Maki was practically born into tourism and marketing as the grandson of attorney Wally Wiggins, legendary founder of Divi Resorts, and the son of Marcus Wiggins of Kukoo Kunuku party bus fame. Marksonn, #29 on the AVP list in last year's election, was the handsome youth representative for that party. His team also won the Hackathon Oranjestad in 2017 with the idea of introducing more technology to Main Street in an effort to attract more traffic. By the way, the free Wi-Fi idea later became a reality. Marksonn's initial political aspiration—to nurture the entrepreneurial spirit in his fellow millennials—must have empowered him to team up with Maki and open the Apotheek, which will sell interesting alcoholic remedies, painkillers, and sedatives. The bar is already nicely stocked with bad medicine from around the globe. Opening soon!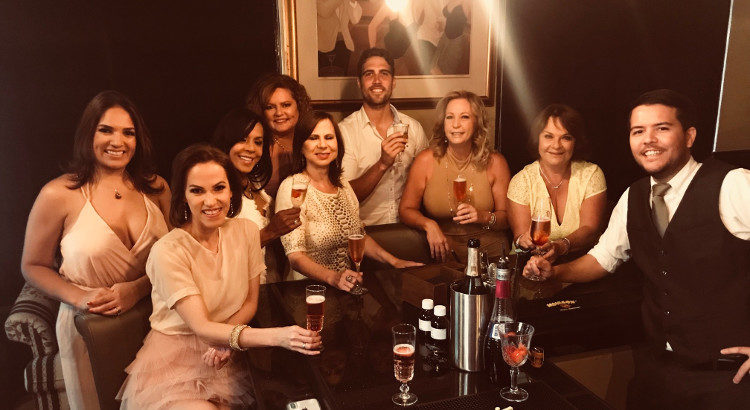 DIVINO Hosts Lunch at the Warehouse
To introduce clients and friends to the wonders of the new Divino NV warehouse, located across the street from Caribbean Overseas in Eagle, Michael v/d Berg has been hosting a series of lunches themed around the wines and spirits carried by the business in a special tasting room, complete with kitchen and wine vault.
Last week, the house of Camus, producing fine cognacs from France, was highlighted when the brand ambassador visited the island. Camus Cognac has been produced by five generations of the Camus family since 1863, when Jean-Baptiste Camus organized a group of producers to sell cognac as La Grande Marque (The Big Brand). Today, Cyril Camus—representing the fifth generation of the Camus family—heads the company, which counts 500 employees in eight countries on three continents. Camus products are sold in most countries in the world, in almost every international airport, and on board a great number of aircraft.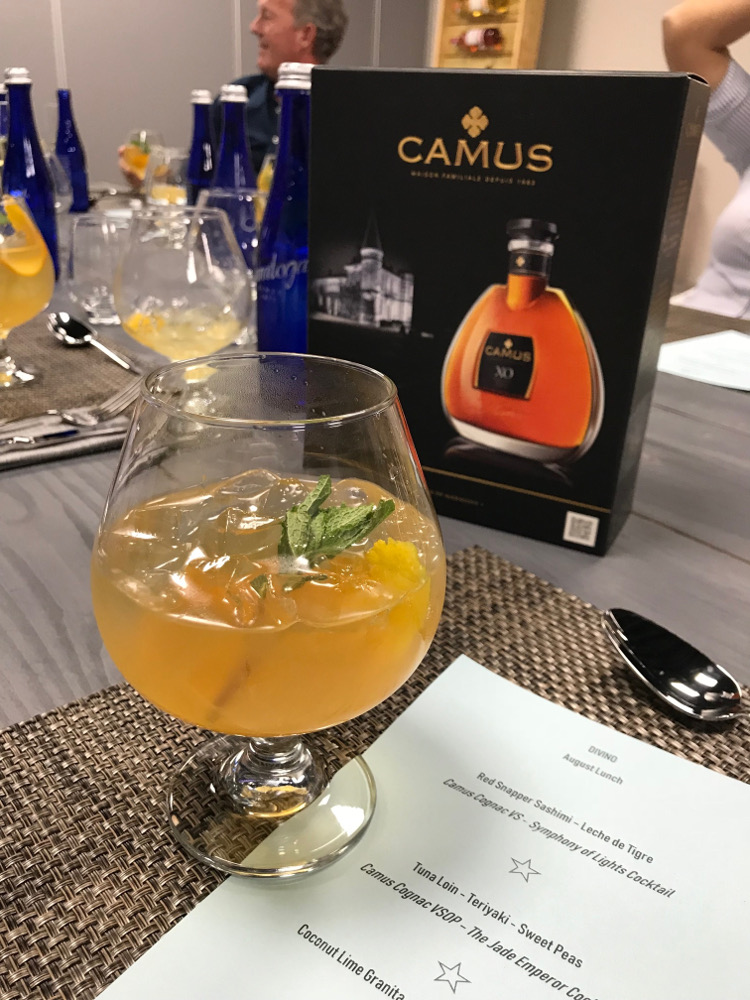 During the special tasting, we enjoyed red snapper sashimi paired with the Symphony of Lights Cocktail, an amber-colored elixir made with Camus Cognac VS and tropical fruit. The delicate appetizer was followed by tuna loin, teriyaki, and sweet peas paired with the Jade Emperor Cocktail, a blend of Camus Cognac VSOP, green tea, Cointreau, and mint. For dessert, a coconut-lime granita with caramelized strawberries was married to Camus Cognac XO.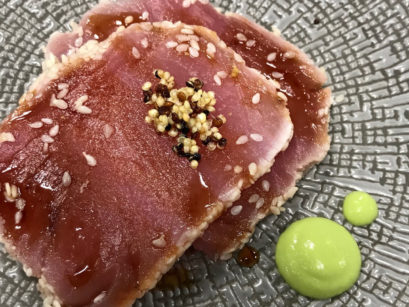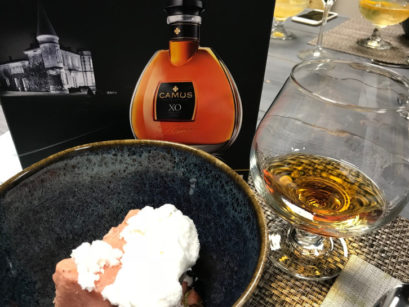 Brand ambassador Jorge Sosa informs that the cognac lends itself to various interpretations in craft cocktails and that it is a trendy, popular mixer in China, which in turn inspired the Jade Emerald Emperor Cocktail, named after the supreme deity in Chinese mythology.
Divino NV is also the source for Tito's Handmade Vodka and popular brands of premium wines on the island.
ATIA's Women in Leadership Conference Pushes for More Female Power and Engagement
The 6th annual conference was a sold-out event, starring a well-dressed crowd of mostly power women in fabulous shoes and a few forward-thinking men at the Aruba Marriott Resort & Stellaris Casino's ballroom.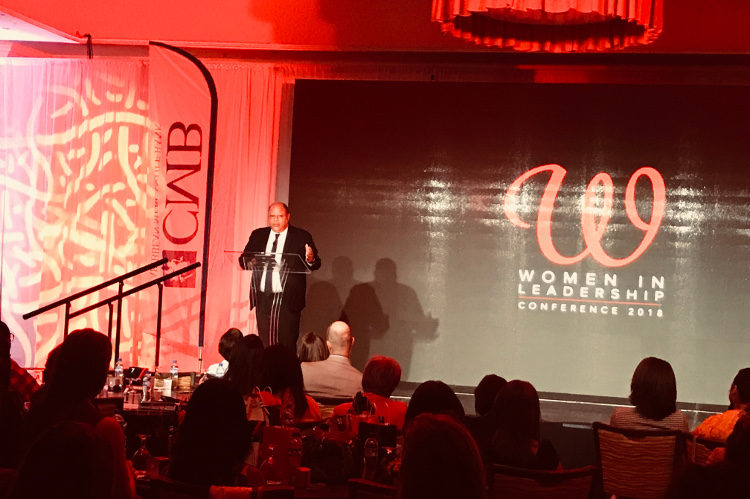 After ATIA's Michelle De Groot and Ronnie van Trigt welcomed conference-goers warmly, two charismatic women, Prime Minister Evelyn Wever Croes and Kelly Ann Tomblin, stole the show. Aruba's prime minister is easy to listen to—she sounds genuine and unrehearsed, and she reveals a self-deprecating sense of humor and warm compassion. Keynote speaker Kelly Ann Tomblin was a roller coaster of information and emotions, and she was very well suited to speak in Aruba in front of that specific female audience because she too came from an obscure little place and made it big in the corporate world. If anything, I will take her "think big" with me; we often think too small. Otherwise, I walked out considerably happier than when I walked in. Tomblin made us pledge to be true to ourselves, have a higher purpose, use our imagination, navigate well, gain knowledge, tap into our innate knowingness, seek novelty, and mostly step on it, expedite, "Just Do It."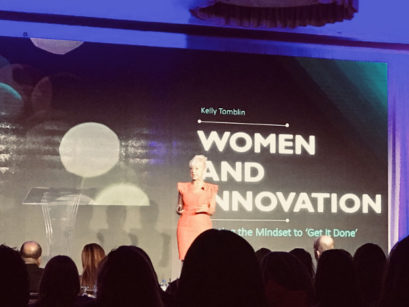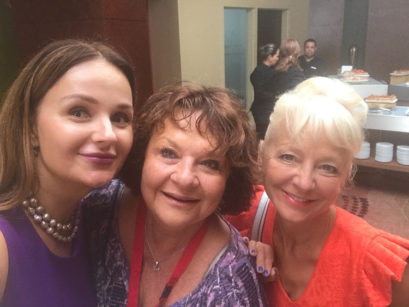 Carrying the theme of "Women in Innovation, Getting It Done," this year's conference gave us plenty to think about, along with a stylish red wrist wrap to remind us to be brave.