Published on:
Coconut Telefax 1/22/19

Musical Pioneer Honored
The Minsiter of Culture recognized the late Edgar Connor on what would have been his  80th birthday during a concert in his honor.  The  steelband extravaganza, titled "Honor to Connor," was held in San Nicolas on the town's Mainstreet.
In Aruba, the sound of steel pans is synonymous with James Edgar Connor, who founded the Invaders Steel Orchestra in the late 50s, appearing in many island hotels for Carnival Night and actively participating in the island's musical scene for a number of decades.
Born in Aruba in 1939, Connor's legacy is carried on by his sons and grandsons.  Both his sons, Nico and Lee, followed in their father's footsteps, joined by another brother, Eugene Jones. Nico and Lee are legends on the island, famous for their sweet pan music, which has been recorded on multiple albums. Lee is also well known for fathering a set of adorable twins who were the island's poster children for more than a decade, and are today very accomplished musicians. They were all there for the tribute concert in San Nicolas, delighting the audience with their high energy and compelling and exciting tunes.
Steel pan music once dominated Carnival on the island. It was slowly replaced by the faster, sexier Soca music, but remains a great favorite among locals and guests, and is an integral part of Aruba's art and culture heritage.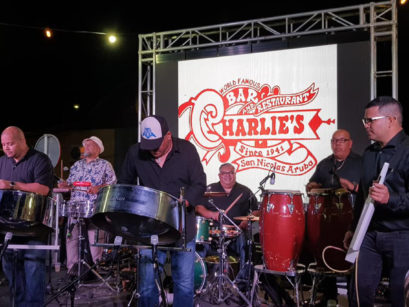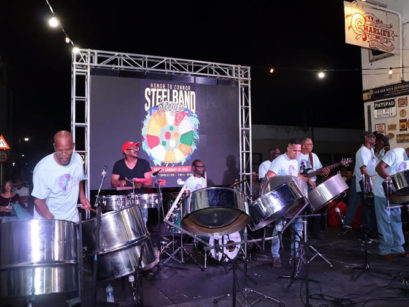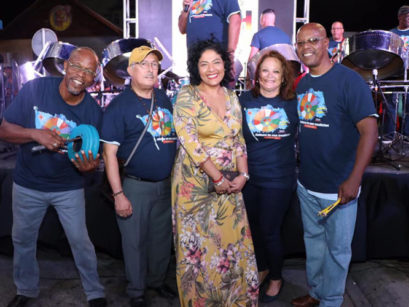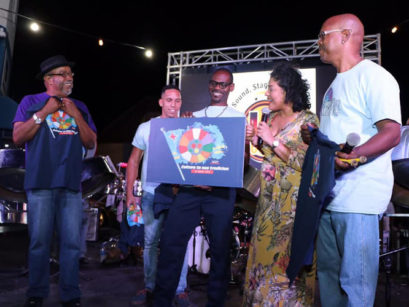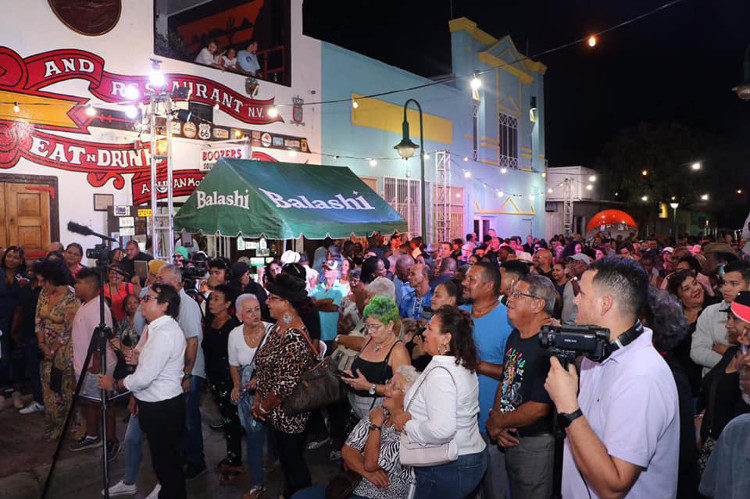 Carnival Queens in the News
This past weekend, the popular Child and Youth Carnival Queen elections took place in the Harbour Arena to a packed and excited house. The charming youth queen was Ilaijah Croes, representing Dushi Carnival Group for Carnival 65.  She is a student with special needs, earning the coveted crown with a spectacular presentation in a gorgeous dress, sailing through the official and unofficial obstacles, mastering a show and a speech without a hitch…the embodiment of Aruba's Carnival spirit! And congratulations to children's queen, Aliyah Harms, representing Champagne Kids, for her stellar presentation.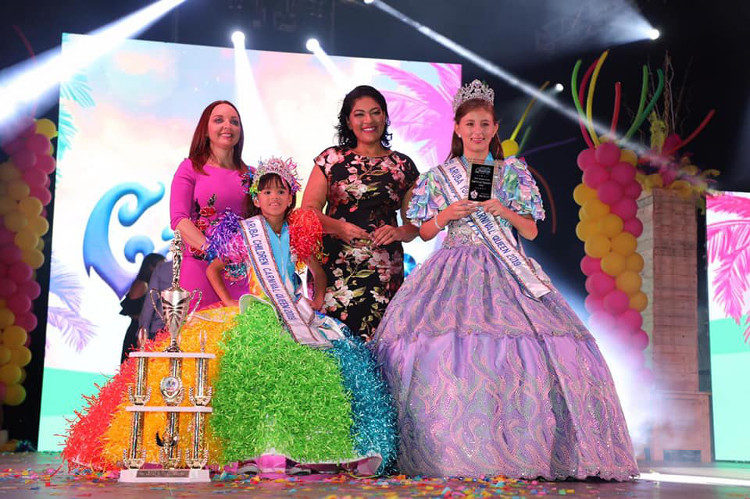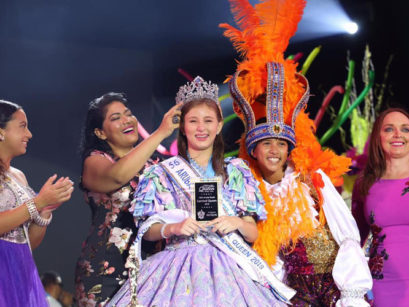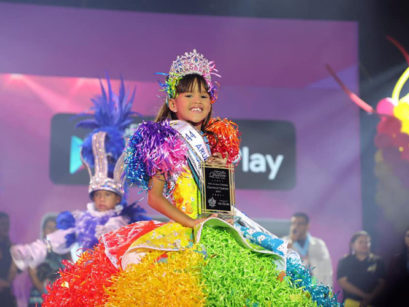 Garage Centraal Donates an Isuzu Truck to the Donkey Sanctuary Aruba
Garage Centraal Aruba presented a brand-new Isuzu D-Max pick-up truck to Donkey Sanctuary Aruba, an organization that rescues and cares for the island's donkey population.
"We have 130+ donkeys in our care at this moment," says  sanctuary director Desiree Eldering. "Another 35 are still roaming the Island, and these donkeys will be taken in our care in the near future. We do not only want to protect them against the traffic and abuse, we also want to preserve them as part of the national cultural heritage of Aruba."
Visiting address:  Bringamosa 2Z (open every day from 9am – 4pm except January 1)
Tel: + 297 5932933 / e-mail: [email protected]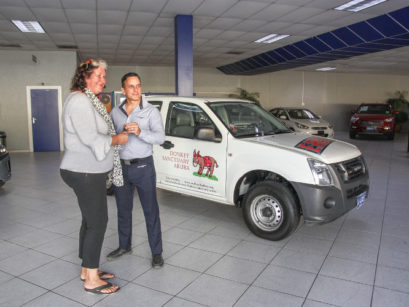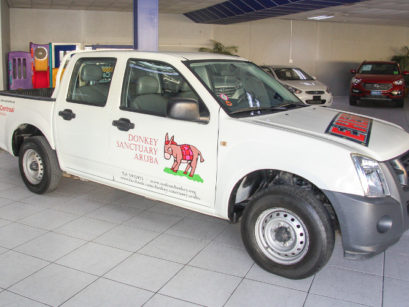 Cycling on the Rise and on the Move
In an informal gathering at the Seaport Cinemas, we learned that the cycling community, both recreational and competitive, has been growing on the island and there are a great number of stakeholders now involved in the activity.
The media and a number of sports organizations were invited to the cinemas for a screening of a Dutch documentary, GEWOON FIETSEN (WHY WE CYCLE). It featured a few snippets in English and it highlighted how innate, essential, and characteristic cycling is to the Dutch culture, and suggested we should follow in those footsteps.
Hotelier Jurgen Van Schaijk, an avid cyclist, helped host the gathering in which he and his fellow-organizers presented a three-pronged plan to safely grow the cycling community on the island, especially among children who derive a sense of freedom and independence while riding their bikes, providing they thoroughly understand the rules of the road.
The WHY WE CYCLE initiative strives to promote cycling as a healthy strategy in the fight against obesity and diabetes. The initiative strives to educate the driving and riding populations about road safety and the need to prioritize cyclists and pedestrians. The initiative also announced a number of upcoming national cycling events, with international events on the horizon.
There are so many benefits to making the bicycle a more frequent mode of transportation that I could easily fill three pages, and if the initiative manages to make biking safer on Aruba, the number of cars on the road could be reduced while partially alleviating parking and pollution challenges as well.
Organizers say that education is key, not just in theory, but on the road in real traffic situations, and motorists must learn to respect cyclists as part of the license curriculum.
WHY WE CYCLE presents the bike culture in the Netherlands as 'gewoon,' meaning ordinary, simple, nothing special, part of life, intrinsic. The Dutch are practical and pragmatic, and bicycles fit in with their modest philosophy of commute, which aims at getting from point A to point B with no attention paid to the mode of transport.  The average Dutch bike is a clunker–a no frill set of wheels with a basket attached. I recently saw a documentary about Amsterdam's bicycle congestion and bike parking challenges. I wish it on Aruba. More bikes, less cars.