Published on:
Coconut Telefax 10/01/18

By Rona Coster
Spartacus MMA Amateur Event by Milliard Academy Coming to the Santa Cruz Sports Hall
A press event at MooMba Beach Bar & Restaurant in Palm Beach introduced the upcoming SPARTACUS MMA AMATEUR event, the first of its kind in Aruba. The main objective of the organization behind the event is to "keep children off the streets and out of trouble" by providing them with a challenging and fun platform that teaches them discipline, teamwork, and respect.
The initiative is by MMA champ Gregory Milliard, who opened an MMA academy on the island for kids ages 11 to 17. By giving his 21 students love and attention, a comfortable arena, and a second home, he said, they will grow as athletes and human beings. He was also proud to report that the school has a strong female representation as well.
The press event introduced Emilia Lopez Henriquez, the PR official at the Milliard Academy and Milliard's Moving Forward Foundation.
After presenting the young athletes individually, Milliard expressed his great satisfaction with the kids' progress at the academy, with the kids training hard and focusing on school, sleep, and balanced nutrition.
On November 10, at the sports hall in Santa Cruz, the Spartacus MMA Amateur event will feature three rounds of two minutes for each pair of fighters, and specific rules of protection will be strictly adhered to, with kids wearing head and face gear at all times. Emanuel da Silva, who will be the ring announcer, revealed there are five junior MMA athletes coming from Venezuela to compete in the local event.
Much thanks to sponsor MooMba Beach Bar & Restaurant.
Shanayah Howell from Aruba Wins Central America Champion Title in Guatemala
BMX athlete Shanayah Howell, who represented Aruba in Guatemala in the Elite Women category, which is the highest BMX professional level, finished her race as a decorated champion.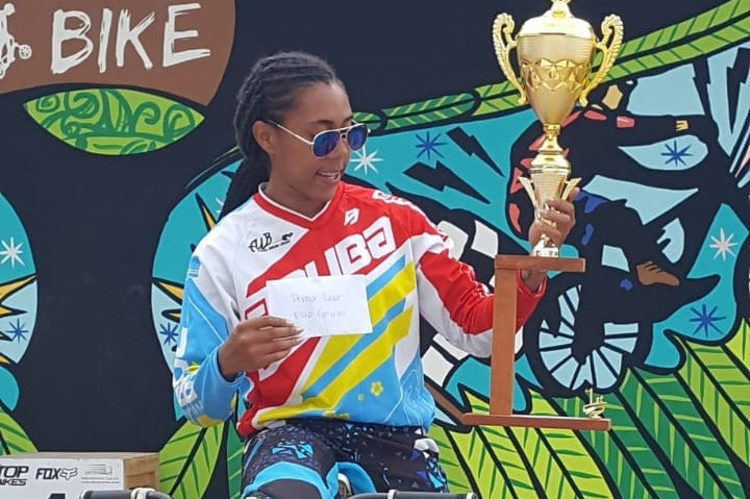 "She came on this earth to be the best she can be—to win, to conquer, to fly, and to rise. And so, she did," reports godmother Charmaine York. Congratulations to Shanayah's amazing parents, Aruban Parliament member Alan Howell and mom Maru Howell for a job well done.
Shanayah has been a BMX champion since a very young age, representing Aruba nationally and internationally. Congratulations as well to coach Estaba and training partner Freddy Flanders.
World Tourism Event with the Aruba Tourism Authority
Many players in the local tourism trade congregated on Thursday at the Renaissance Convention Center for an event titled "Tourism & Digital Transformation," which explored how new technologies in tourism impact our lives.
CEO Ronella Tjin Asjoe Croes was the first speaker. She gave an excellent address, stating that the travel and tourism industry has always been an early adopter of new technologies and platforms.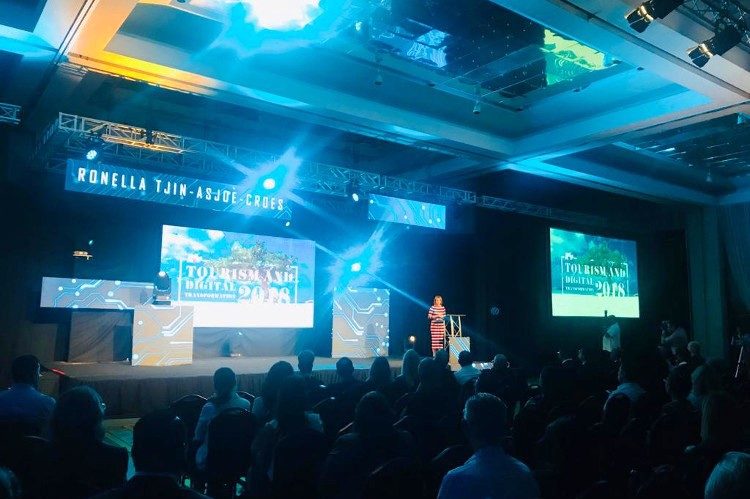 According to Ronella, "Travel is where the largest consumer and tech trends first meet, and much of it is in play already or currently being tested, such as connected rooms, butler service by voice recognition, keyless room entry that makes check-in unnecessary, facial recognition, even wearables that allow you to explore, browse, shop, and book whatever you want while on vacation—think cruise ship or amusement park."
She then went on to state that with digital technology poised to transform every aspect of the travel experience, Aruba is taking steps to transform its tourism industry in the face of a rapidly evolving digital environment. She also described how far along the island is, as a tourism destination, in the process of transforming and integrating countless digital tools into its strategy.
"Aruba's tourism industry," she added, "is a mature product and finds itself at a critical stage of its product life cycle, which demands even more attention than ever before considering this current era of digitization, called the 4th Industrial Revolution, or in other words, Uberization."
The ATA CEO pledged her organization's commitment to keeping up with the pace of change by formulating the required strategies in order for Aruba to stay in the race.
Two other invited speakers, both enlightening and entertaining, took over the stage for the balance of the morning: Daniel Newman, a digital transformation expert, and Sam Sheffer, a content producer on YouTube.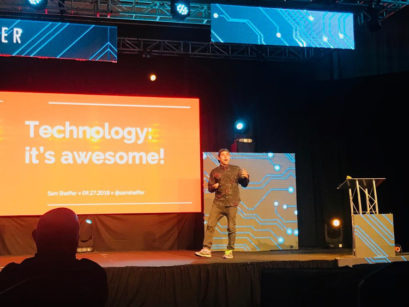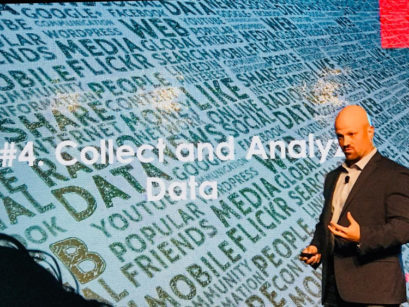 World Tourism Day at Caribbean Palm Village Resort
The Caribbean Palm Village Resort dressed up its employee cafeteria in honor of World Tourism Day.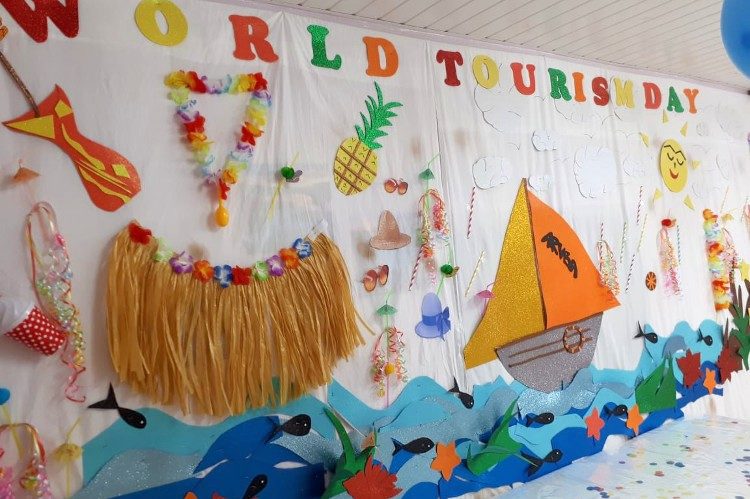 The project was spearheaded by Executive Housekeeper Christina Galindo. Interim General Manager Astrid Muller reports that employees were heartfeltly thanked for their loyalty and dedicated service, and were shown appreciation for choosing the hospitality industry as their lifelong profession. The theme for this year's celebration was "Tourism & Digital Transformation," with the aim of encouraging staffers to embrace change and the digitalization of guest experiences, as well as the advent of new technologies.
The charming vacation village inspired by South Beach, Miami, and its Art Deco district is Aruba's best-kept secret when it comes to vacation destinations. Tucked into the Noord neighborhood, the village is a self-contained oasis of tranquility and relaxation.
Ling & Sons Super Center Ventures into the Wholesale Market
Ling & Sons Super Center recently orchestrated a food show, its first, at the Aruba Marriott Resort & Stellaris Casino.
"The idea," explained Marketing & PR Manager Marleene Maduro, "is to show Aruba's hotels and restaurants what's readily available at the store at wholesale prices. We're here to refresh our clients' memories and remind them that we carry organics, homegrown local and homemade products, culinary seasonal specialties, fresh herbs, specialty greens, and tiny vegetables, besides an enormous selection of groceries from across the world."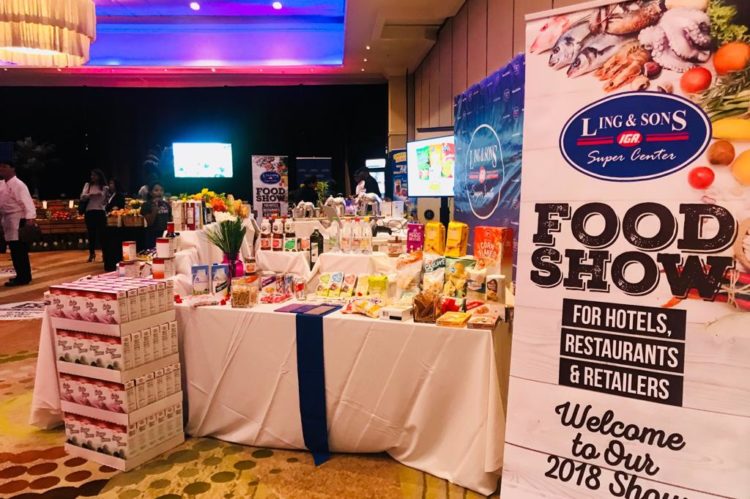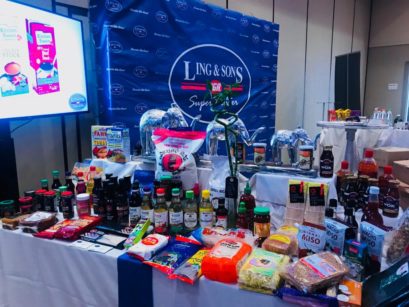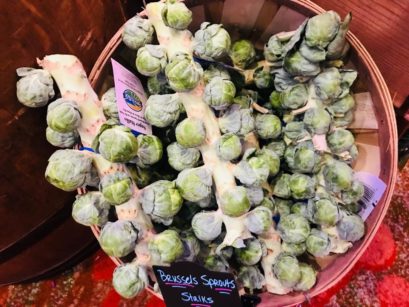 The food show was nicely attended by chefs and food & beverage professionals getting reacquainted with the store's premium fruits & vegetables, the Rainforest Seafoods line, freshly baked goods, and other exclusive lines such as IGA & Albert Heijn, besides an extensive collection of international cheeses.
Divino NV and Pepia EST, two local liquor purveyors, were on hand to showcase their fine wine selections.