Published on:
Coconut Telefax 10/08/18

Bucuti & Tara Beach Resort Named Caribbean's First CarbonNeutral®-Certified Resort
Proving actions speak louder than words, Aruba's Bucuti & Tara Beach Resort just became the very first hotel in the Caribbean to achieve carbon neutrality. Being certified as CarbonNeutral® is recognized as a critical element in the resort's comprehensive sustainability program. The CarbonNeutral® certification follows the CarbonNeutral Protocol, officially made on August 28, 2018.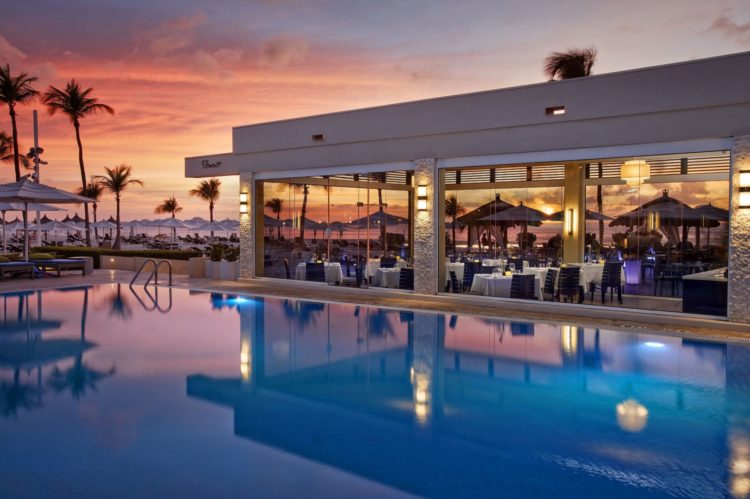 What does it mean to be CarbonNeutral®?
CarbonNeutral® is a global standard awarded to businesses that have reduced their greenhouse gas (CO2) emissions, which trap heat in the atmosphere, to net zero.
"Bucuti and Tara Beach Resort has set the benchmark high with its sustainability program, and we're delighted that CarbonNeutral® certification has been added to its achievements, demonstrating the commitment to net zero emissions that leading businesses throughout the world are achieving," said Saskia Feast, VP Western Region, Natural Capital Partners.
What does being CarbonNeutral® mean for Bucuti's guests?
Providing a net-zero carbon emissions experience means Bucuti's guests leave no footprint, but do leave with memories of a guilt-free vacation.
Bucuti & Tara's mission is to achieve lasting results for both its guests and conservation. Bucuti & Tara has now proven that carbon neutrality and a memorable vacation are mutually inclusive.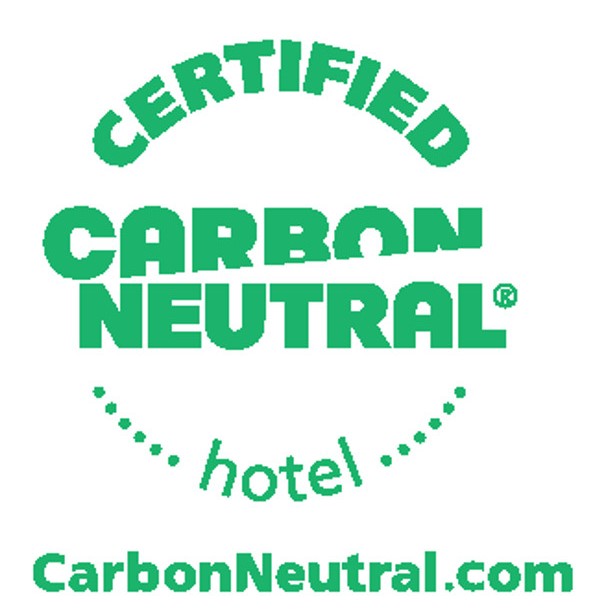 BollyTino is the Latest Craze at Bodytech Aruba
On September 28, Bollywood dance moves married Latin music when a group of local chicks got together at Bodytech Fitness Club for a fitness shape-up evening of fun. They called it a BollyTino workout, where Bollywood and Latin dance collide, with Maggie and Sharon, two popular dance teachers, leading the heart-pumping session. The BollyTino event served as a fundraiser for the Mary Joan Foundation, a local breast cancer support group, in honor of Breast Cancer Awareness Month.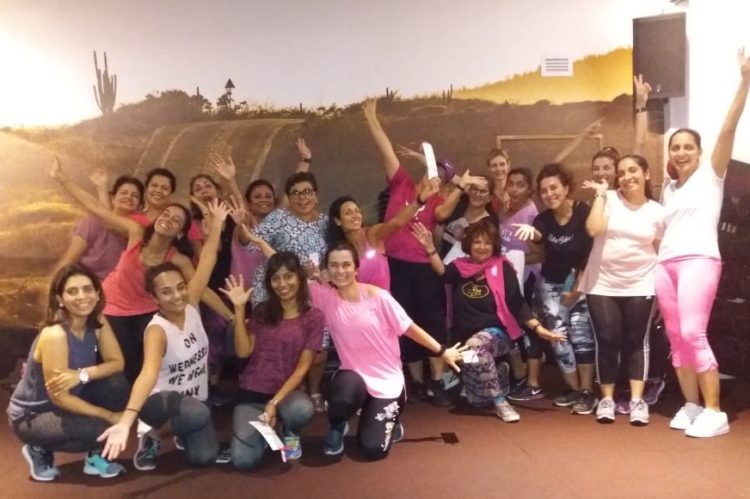 Maggie started up slowly, with classic Indian dance moves, then took it up three notches with her unique hand gestures, neck and head slides, and fancy footwork. From what I understand, an upcoming Bollywood ball got the community all excited and motivated to improve its dance pizzazz, aiming to look as good as Maggie on the dance floor. Sharon took over the second half hour and flavored her fizzy, peppery BollyTino workout with reggaeton and contemporary pop—on speed! Sharon is a dance machine.
The Mary Joan Foundation representative thankfully accepted the money collected, and class participants vowed to do it again! Bodytech was very generous in not charging for their room; they contributed a lot for this event, along with the generosity of Maggie and Sharon.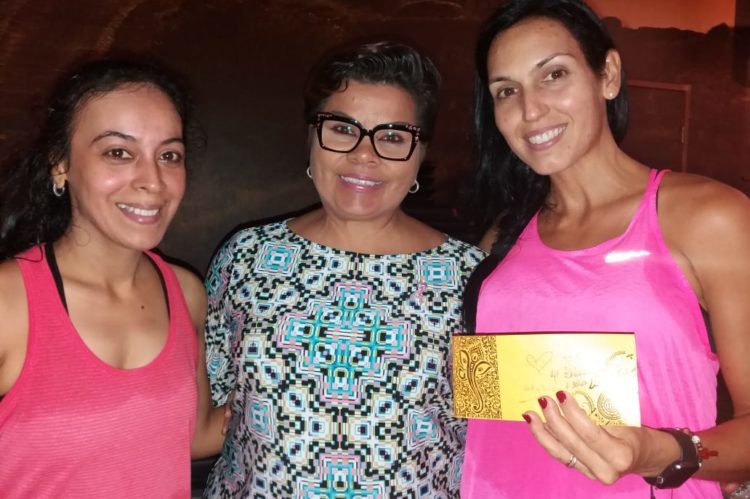 QIV Transforms the Lobby of The Ritz-Carlton into an Exciting Lounge
The contemporary lobby space of The Ritz-Carlton, Aruba, hosted the first edition of QIV, creating an experience that was as fabulous as it was fun this past weekend. In honor of QIV, the resort's Divi Sushi Bar & Lounge transformed into a nightlife lounge, featuring deep house music by DJ Mistea Tee, complemented by soulful vocals. The relaxed lobby space was expanded to include the open-air Divi Terrace, allowing guests to unwind under the stars.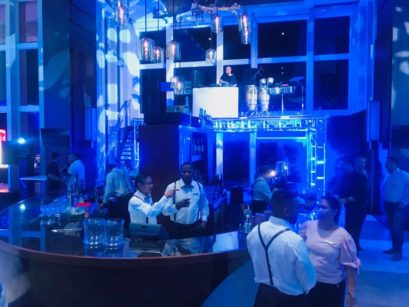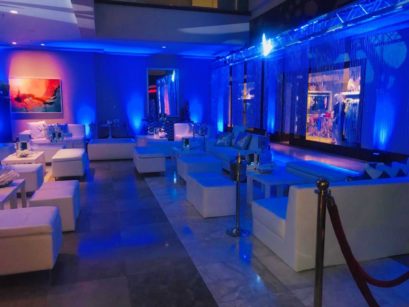 The experience was directed by Executive Chef Rafael Lopez-Aliaga, who was supported by two international celebrity chefs from Peru, Christian Bravo & Alvaro Raffo, who prepared world-class tapas to the delight of guests. QIV cross-promoted famous Italian fashion brand Dolce & Gabbana with a glitzy lobby display and a company get-together.