Published on:
Coconut Telefax 11/12/18

Crystal Symphony Hosts Ladies' Lunch in the Port of Oranjestad
The luxurious Crystal Symphony called on the port of Oranjestad and hosted a number of social influencers for lunch. Crystal Symphony is owned and operated by Crystal Cruises, and is represented in Aruba by Maduro & Sons.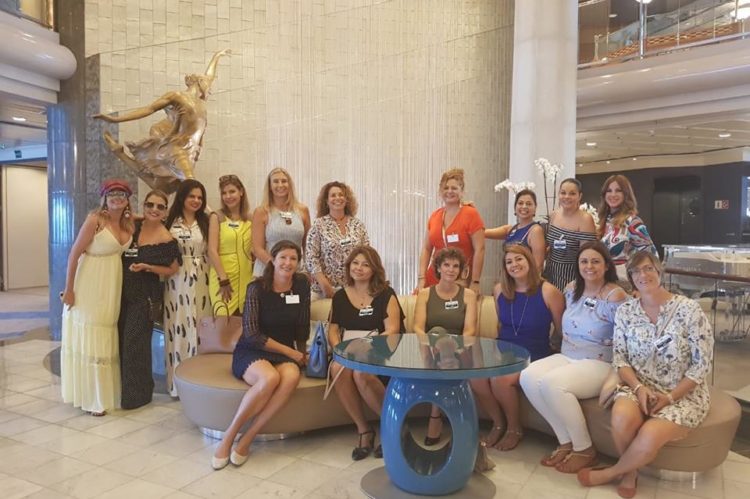 The ship was built in 1995, and was recently completely renovated. Crystal Symphony is a wonderful choice for cruise travelers who are looking for a luxurious cruise vacation on a larger ship with plenty of options for dining and entertainment. The Crystal Symphony has a following of passionate and loyal fans, who consider longtime staff to be family and love to come onboard to be pampered.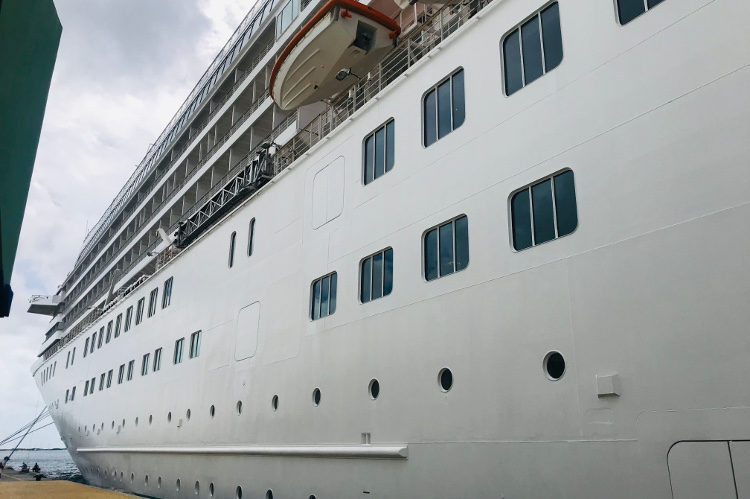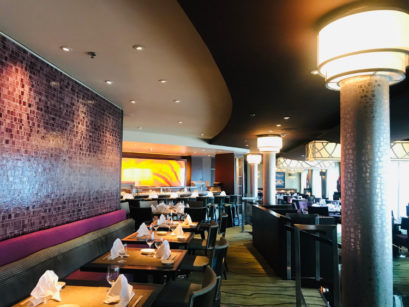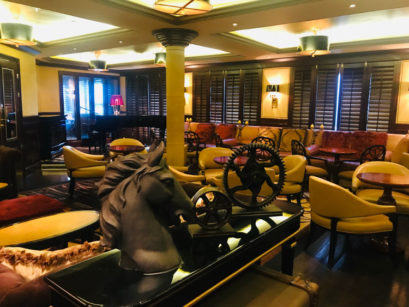 The local influencers learned that the Crystal Symphony flaunts five main venues for dinner, plus room service. Three have more of a formal restaurant vibe: the main dining room, Waterside; Italian Prego; and Asian Umi Uma, created by celebrity chef Nobu Matsuhisa. Two new casual venues were added in the 2017 refurbishment: a Brazilian steakhouse, Churrascaria, and a family-style Chinese restaurant, Silk.
The influencers toured the elegant staterooms and the spacious top-floor suites, and lingered over fine cuisine and wine in the dining room, vowing to return with the family for a Christmas vacation.
Bacardi Rum-Tasting Event at Azia
Samadhi Pizzorni, a marketing supervisor with a Bacardi distribution company in Panama, recently visited Aruba and hosted a premium-rum-tasting event at Azia Restaurant & Lounge.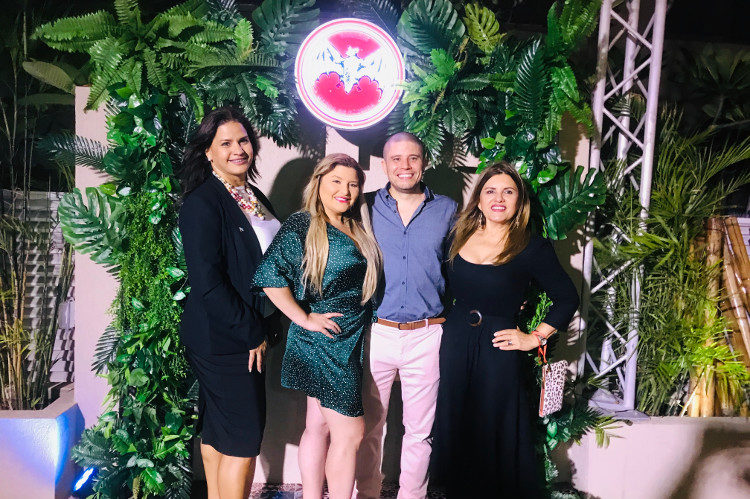 She introduced four new varieties, which, similar to fine whiskeys, have been blended and aged in oak barrels. The varieties include BACARDÍ Reserva Ocho, one of the oldest private rum blends in the world; BACARDÍ Gran Reserva Diez, a dark gold rum that is barrel-aged for a minimum of ten years and then filtered through charcoal for a smooth finish; BACARDÍ Gran Reserva Limitada, a blend of mature Puerto Rican rums that is then aged in barrels for 12 years; and BACARDÍ Añejo Cuatro, which is matured in barrels under the Caribbean sun for four years.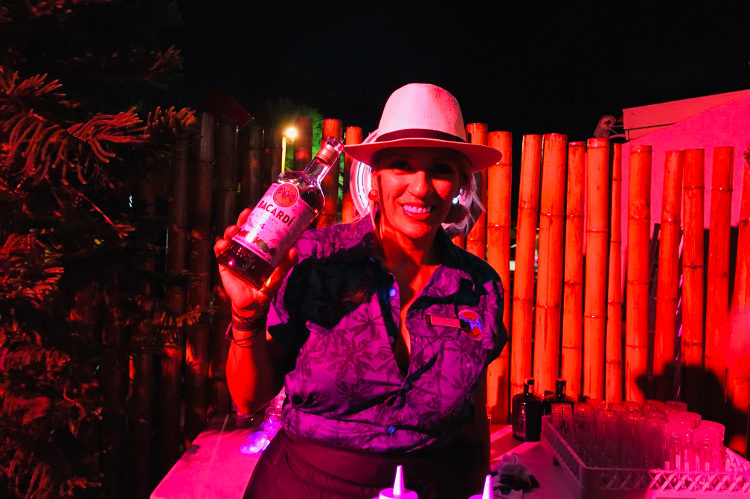 While the whiskey production industry falls under strict regulations and rules, because of the lack of such a legal structure for rum, Bacardi is working on its own guidelines, maturing its rum more than ever to create a new rum-sipping culture.
The tasting at Azia Restaurant & Lounge introduced the new brands to an enthusiastic local audience. Tropical Bottling is the local distributor for the fine Bacardi products.
First Aruba Island Take Over Festival a Success
The sold-out Aruba Island Take Over Festival saw both locals and island guests enjoying beach parties, pool parties, and the biggest concert of the year, with international sensations J Balvin, Bad Bunny, Alex Sensation, Jeon, and more.
Combining the best of the urban and electronic music scenes, the festival kicked off on Thursday, November 1, with a welcome party, followed by the main concert night at the Harbor Arena on Friday, with the main artists performing. The four-day festival experience was filled with great entertainment, with tourists arriving from many regional destinations.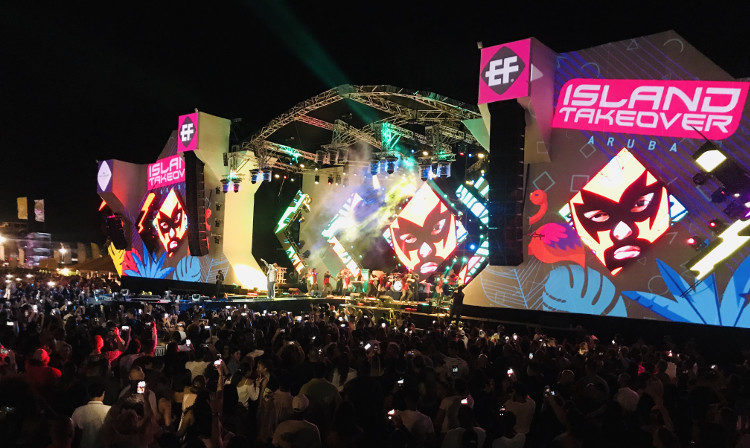 The Aruba Marriott Resort & Stellaris Casino took advantage of the opportunity created by the concert and invited a great number of its customers to a Customer Appreciation VIP Event on the main concert night. Customers were met in the lobby of the Aruba Marriott Resort & Stellaris Casino for a cocktail reception with tantalizing food and beverage, followed by bus transportation to the Harbor Arena for the concert, with return transportation secured. They were comfortably seated in the VIP Gold Electric deck section and were presented with premium cocktails during the show. The marketing team thought about everything, including extra tokens for the bars and food outlets.
It was a night of extraordinary memories with a great variety of music genres played, including reggaeton, trap, urban, deep house, techno, and more. The stage received many accolades—it was indeed fantastic, and the light and sound superb.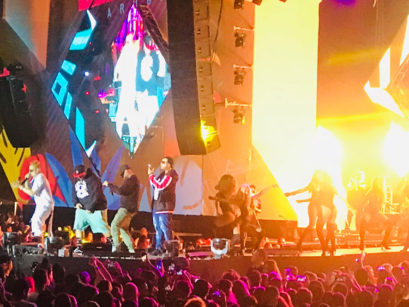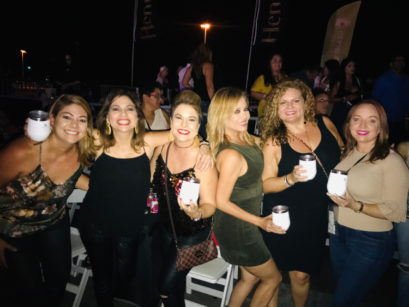 The first edition of the Aruba Island Take Over was presented by Aruba Tourism Authority, Aruba Trading Company, SETAR NV, Elite Empire Entertainment, EF, Aruba Marriott Resort, Top Drive, Hilton Aruba Caribbean, Hyatt Regency Aruba Resort, Fun Miles, Renaissance Aruba Resort, and Super Car Rental.
The Sunset Grille Delights Vegan Social Media Influencers
Vegan Aruba recently partnered with WheninAruba.com and the Aruba Tourism Authority to host a retreat for international vegan social media influencers on the island during Eat Local Month. The group's final dinner party unfolded at Hilton Aruba Caribbean Resort & Casino's Sunset Grille, where Executive Chef Matt Boland and his culinary brigade created an array of innovative and delicious vegan specialties in their honor.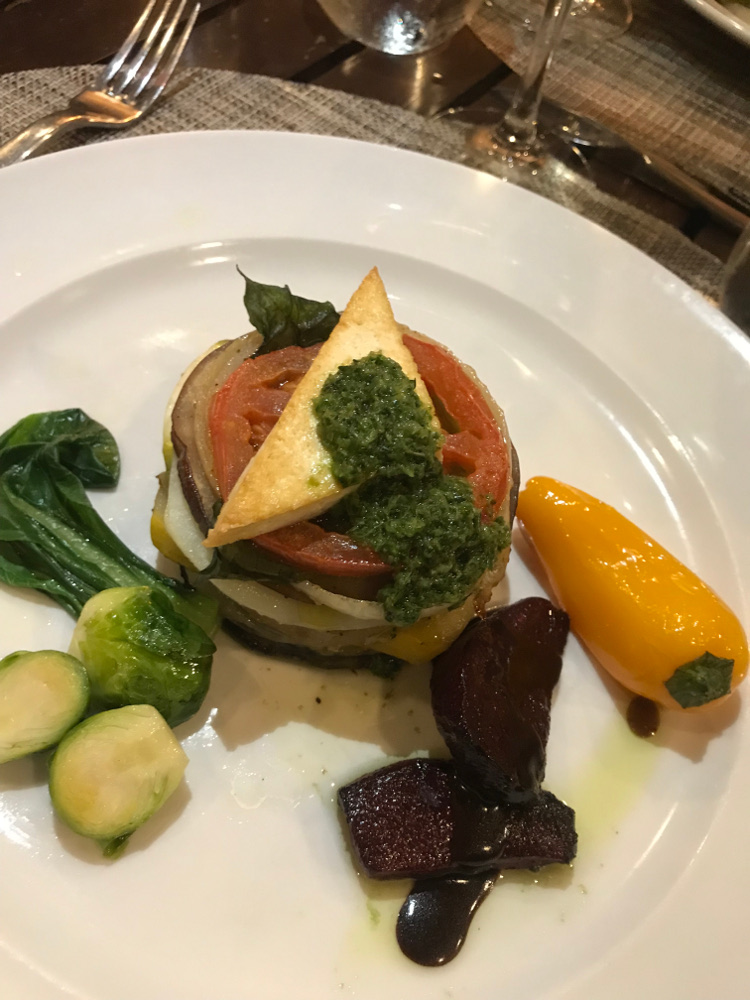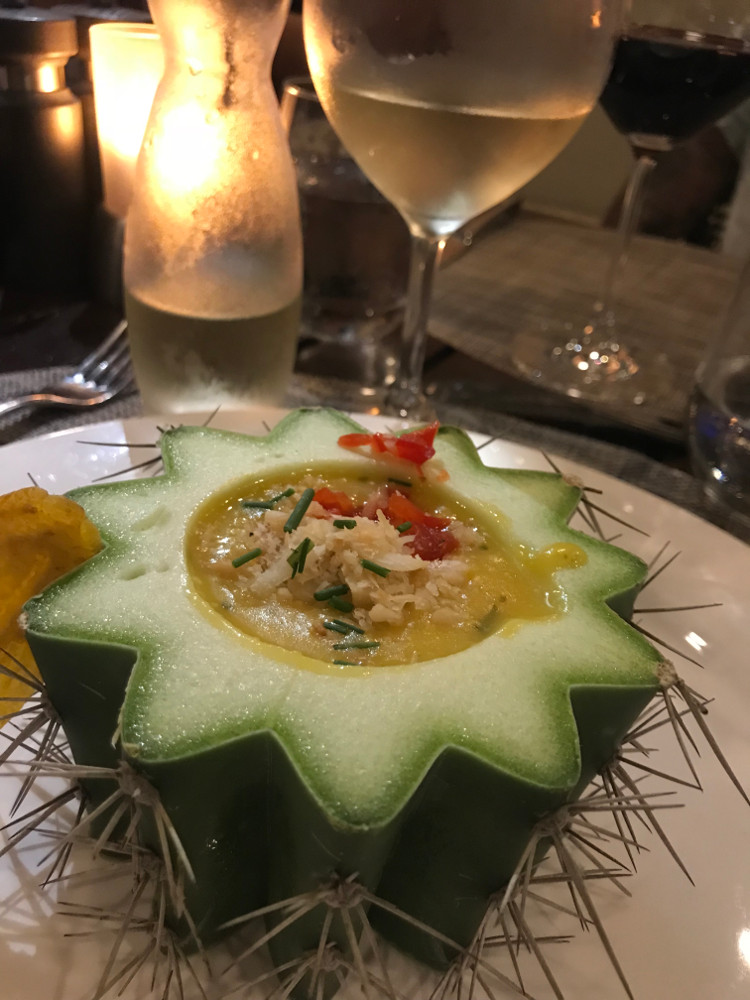 The evening took off with three different appetizers: lentil caviar on sweet potato crust; vegan pate with sun-dried tomato and walnuts on Belgian endive; and spicy cherry tomato, caramelized red onions, and fresh thyme on herb polenta. The shared appetizers were chased by vegan pumpkin soup in an actual barrel cactus bowl, with saffron, candied cashews, red beet reduction, microgreens, and plantain garnish. The main course consisted of chocolate- and balsamic-roasted beets, bok choy, and chimichurri sauce, and was followed by an outstanding dessert of dark-chocolate coconut mousse with cherries.
The six vegan social media influencers visiting the island were here to answer the question whether Aruba is vegan-friendly or not. The answer was a decisive, unanimous YES.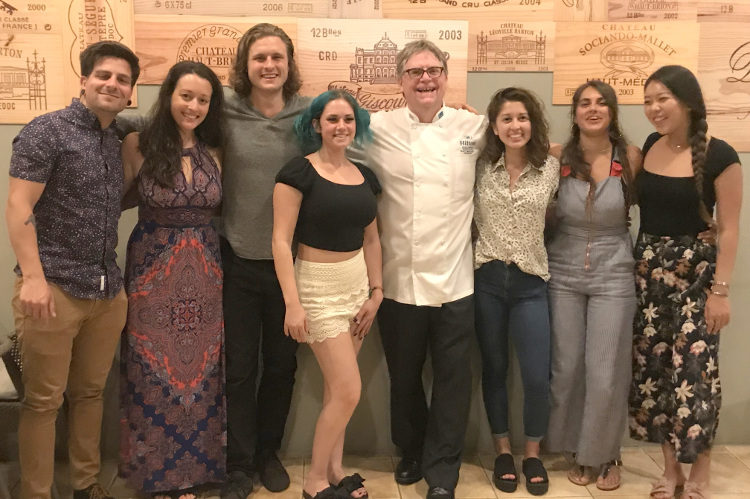 Check out the influencers' posts and impressions: Remy Park (@veggiekins) with 9.4k followers, Marina Qutab (@ecogoddess) with 22.4K followers, Brian Turner (@brianturnerofficial) with 89.3K followers, Sammy Grimm (@sammy_grimm) with 16.2 Followers, Chris Petrellese (@consciouschris) with 84.8k followers, and Jasmine Briones (@Sweetsimplevegan) with 214k followers.
The trip was organized by Meredith Marin (@VeganAruba) and Tina Bislick (@wheninaruba).