Published on:
Coconut Telefax April 1, 2019

The Library in San Nicolas Now Part of the Street Art Gallery
During the recent Art Fair, the building of the national library received a new paint jacket by the team of Chemis, global street art painters from the Czech Republic, who treated the walls like giant canvases. The murals they created focus on books, The Alchemist, for example, and favorite children's literary characters such as Gulliver and Kompa Nanzi, the latter a clever spider coming to live in Curacao.
When the murals were completed, the building reopened, fully renovated as a cultural, literary, and artistic center on Peter Stuyvesantstraat in San Nicolas.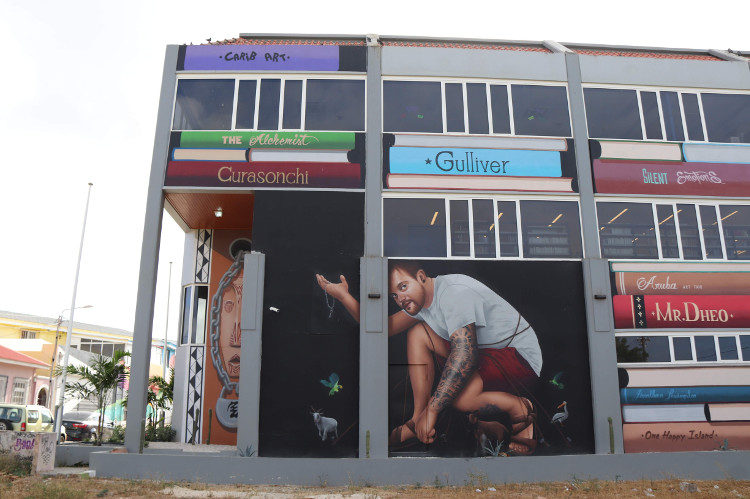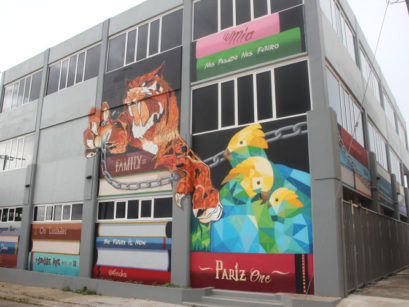 The Chemis team has a web platform showcasing artists from over 100 countries and with over 380,000 fans on social media; sustains its "Walls Project" real-world platform, organizing over 1,500 legal street art murals in London since 2012; works commercially; and engages in academic and advocacy pursuits, campaigning for changes in cities.
Over time, the team wants to build a permanent museum dedicated to street art and graffiti—both online and in brick-and-mortar form.
Artist Vanessa Paulina Shows Her Illustrations at San Nicolas Library

The library in San Nicolas will be featuring the illustrations of local artist Vanessa Paulina on its second floor in the youth department. The recently renovated building is a hub of culture and activities, and picked an artist from San Nicolas to be the first one exhibited.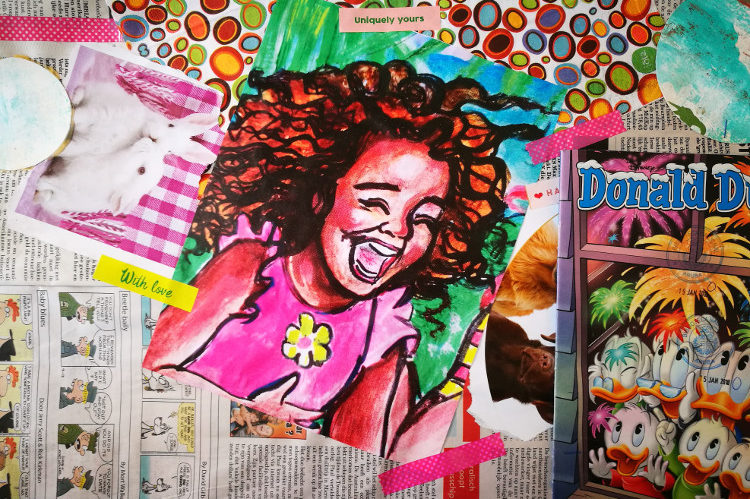 Vanessa loves kids and frequently paints her many nieces and nephews. She also illustrated The Search for Streya, a charming new children's book written by Tina Bislick, the creative editor of When in Aruba. The book is available in all local book stores.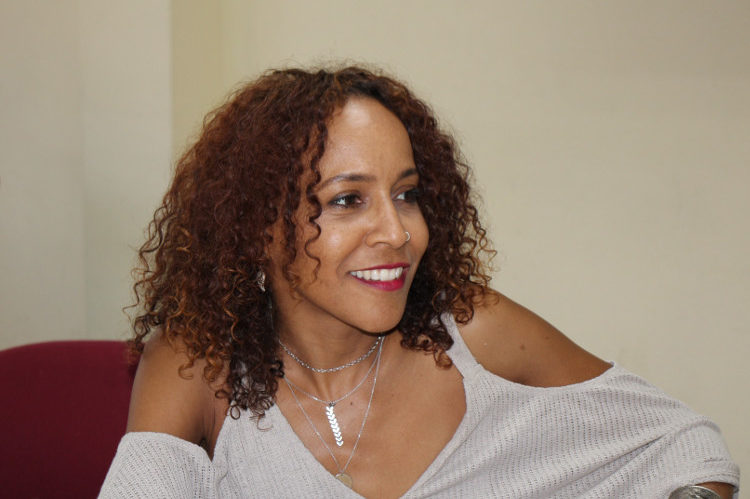 Launch of Digital Platform at National Library of Aruba
Peter Scholing, an information scientist/researcher at the National Library of Aruba and a member of the Aruba National Commission for UNESCO, recently had the distinct pleasure of announcing the launch of the library's digital collections platform.
"We're launching with around 600 publications (from 1701 to 2019), including multiple decades of newspapers and magazines, and a total of around 3,000 Aruba images," he informs. History buffs can browse around the digital platform at http://bibliotecanacional.aw/digital.
The library hosted a casual get-together in the garden of its Arubiana-Caribiana department in honor of this important cultural conservation landmark.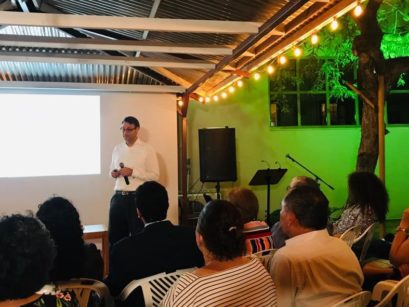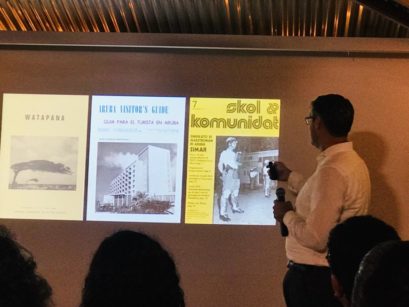 Planning the Annual Golf Tournament
Aruba's most popular charity golf tournament will take place on Saturday, April 13, at Tierra del Sol Golf Course, with a shotgun start at 12:30 pm. Golf fanatics are invited to participate and have fun while raising funds for a non-profit island foundation.
The tournament's guest of honor, winegrower Eric Wente of Wente Vineyards, California, lends his name to the annual event and also attends a series of pre-tournament events, including a wine class given to hospitality students on April 11, 2019. The special wine class is designed to educate and inform students and broaden their knowledge of wine.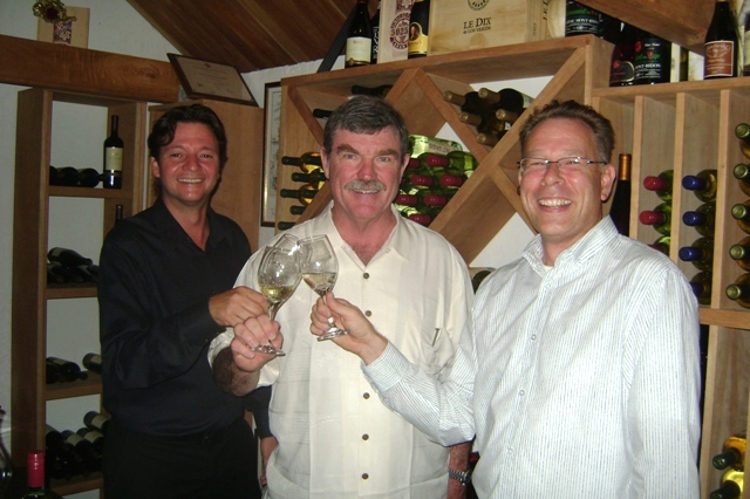 On April 12, Papiamento Restaurant will host a cocktail reception in honor of players and sponsors, introducing this year's charity of choice.
The afternoon of April 13 will be dedicated to the championship golf tournament, and just before sunset, an award ceremony will recognize the tournament winners at Tierra del Sol Golf Club, with Eric Wente as the award presenter.
The three-way partnership—Arion Wine Company, Papiamento Restaurant, and Wente Vineyards—has been very successful in raising funds on the island for the past 16 years.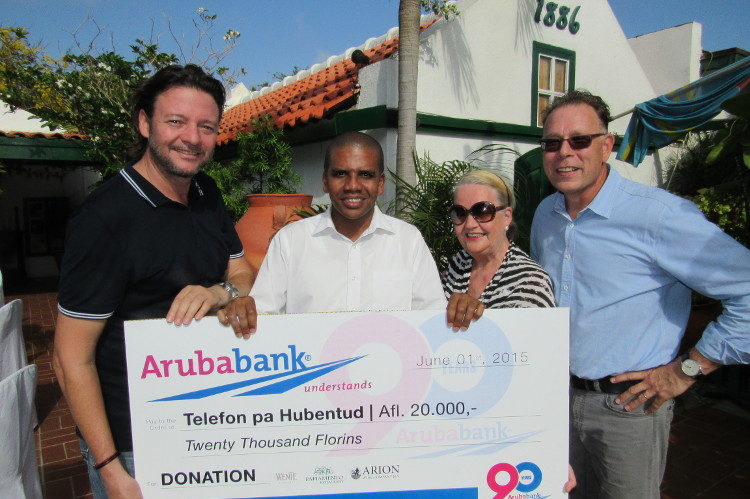 Wente Vineyards is led today by the fourth and fifth generations of the Wente family. As winemakers, the family members blend traditional, innovative, and scientific winemaking practices, so that the winery consistently maintains its leadership role in the California winegrowing community and produces an outstanding portfolio of fine wines.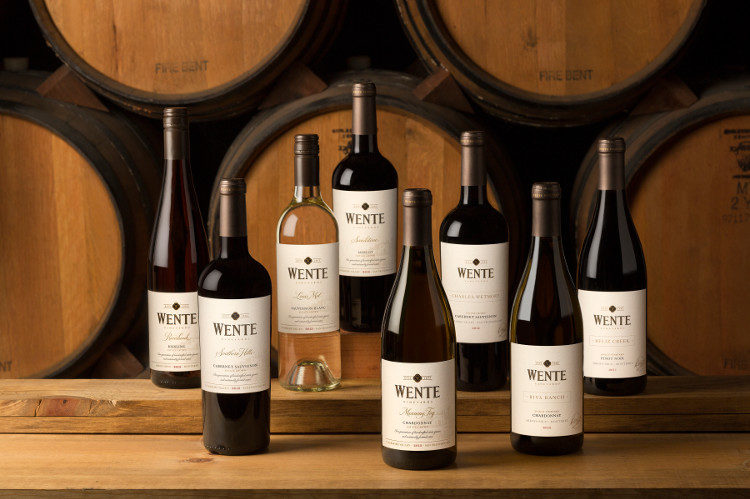 Arion Wine Company marketing coordinator Odille Laclé reports that the tournament is open for registration, although there are limited spaces available. Those who sign up will enjoy two days of quality products and many surprises, all for a good cause.