Published on:
Coconut Telefax April 29, 2019

Dia di Rey 2019
Aruba's minister of culture, Xiomara Ruiz–Maduro, encouraged the general public to participate in Dia di Rey 2019 activities.
On Saturday, April 27, Aruba and the Kingdom of the Netherlands celebrated Dia di Rey, the king's birthday, with a variety of social, sport, and cultural activities.
The Dutch monarch, His Majesty King Willem Alexander, turned 51 years old on Saturday. He has been married to Queen Maxima of the Netherlands since 2002, and the couple is blessed with three daughters, Princess Alexia & Princess Ariana of the Netherlands, and Princess Catharina-Amalia, princess of Orange and the heir to the Dutch throne.
Queen's Day was first celebrated in Aruba on April 30, 1949, in honor of the queen mother at the time, Juliana.  Through the long 33-year reign of Juliana's daughter, Queen Beatrix, the date was never changed, but in 2013, when Queen Beatrix resigned and King Willem Alexander ascended to the throne, the birthday celebration were set three days earlier, to April 27, 2014, in honor of King Willem Alexander's birth date.
There was a colorful formal ceremony in front of parliament, as well as flea markets in various neighborhoods, the Boulevard Race, kite competitions, and the award ceremonies for Copa Hubenil Gobernador Felipe B. Tromp.
James & Patricia Cannon Are the Island's Latest Ambassadors of Goodwill
Kimberly Richardson, an official with the Aruba Tourism Authority, was bestowed with the honor of naming James & Patricia Cannon the island's newest ambassadors of goodwill.
The Cannons, from NY, have been to Aruba every year for the past 32 years and have vacationed here annually, sometimes twice a year, with a great number of their extended family members—three generations of Aruba aficionados—sharing their time between Paradise Beach Villas and La Cabana Beach Resort & Casino.
Joseph & Roxane Hruska, also from NY and vacationing at Paradise Beach Villas, were honored along with the Cannons.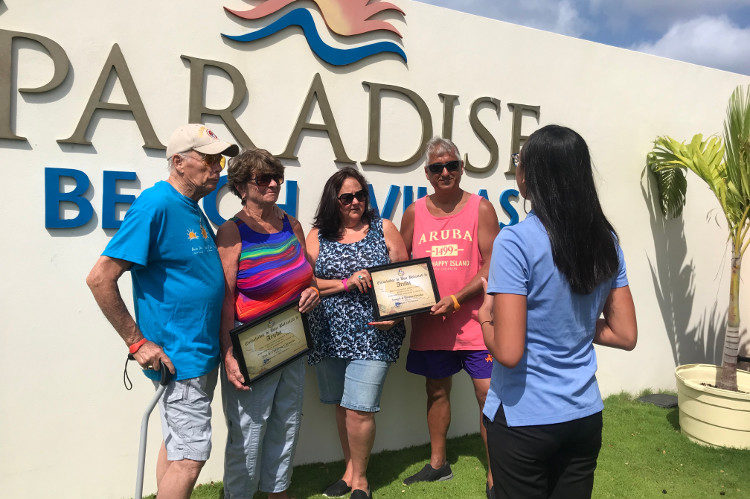 Richardson thanked the ambassadors of goodwill for having shown tremendous loyalty to the island and its people, and for having supported the island and its people socially and economically for such a long time.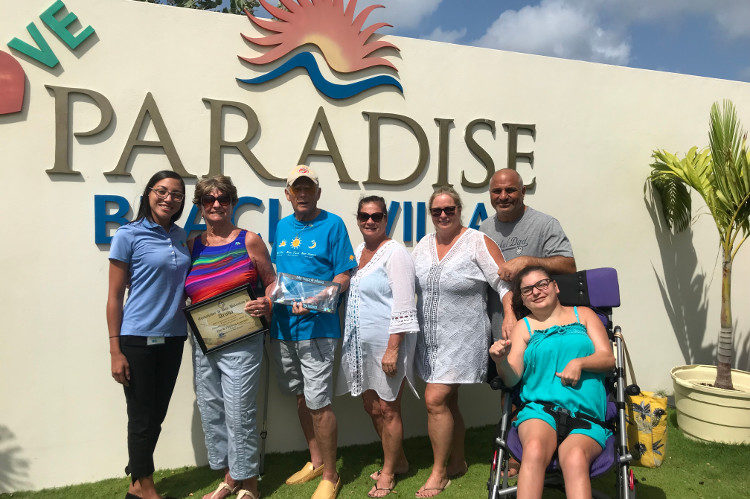 The Federalist Wines Introduced by Romar Trading at Texas de Brazil
The Federalist wines, true American craft wines, including Zinfandel, Honest Red Blend, Cabernet Sauvignon, and Chardonnay, will be tasted in the presence of a limited number of guests at Texas de Brazil, Palm Beach, during an event organized by the wine's local purveyor, Romar Trading.
Wine artist Clive Faustin and his marketing team will welcome guests to the restaurant, pour bottomless glasses of wine, and serve grilled steak hors d'oeuvres on Tuesday, April 30, from 7 pm to 10 pm. Locals and tourists are invited to expand their wine knowledge and join the food & wine pairing.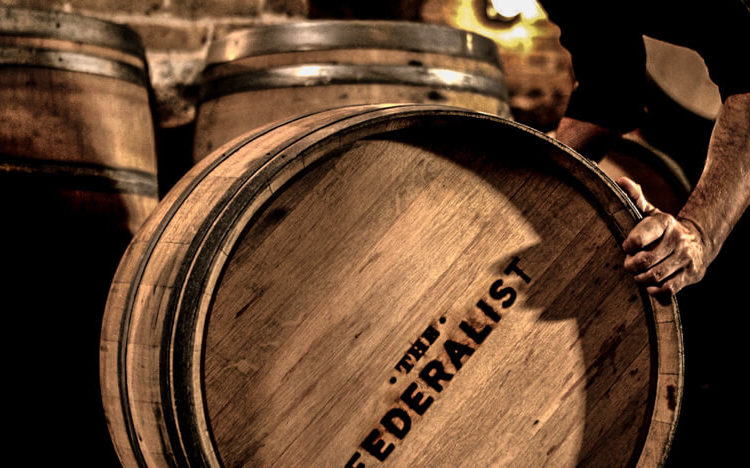 Tickets are available at Romar Trading, payable at Schotlandstraat #71, Aruba. Romar Trading also accepts payment via transfer to its RBC Bank account: #7700000030500763. When paying via transfer, kindly fill in your name and the name of the event, "The Federalist."
The Federalist wines are grown, aged, and crafted in some of America's most-renowned regions with the same rebellious spirit that created a nation.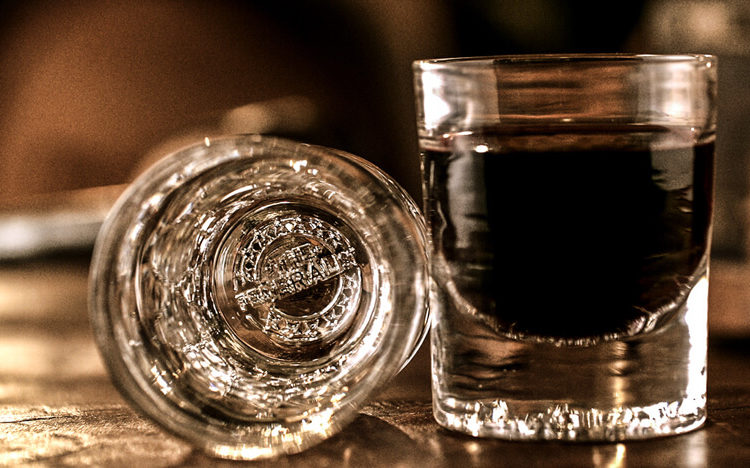 The World Series of Poker Is Heading to Aruba
The World Series of Poker, the world's most prestigious poker tournament, is coming here to The Casino at the Hilton Aruba Caribbean Resort from November 14 to November 24, 2019. According to organizers, the event is expected to draw more than 200 poker players from around the globe competing for substantial cash prizes. The guaranteed spectacular amount of prize money is $250,000, with a buy-in of $1,700.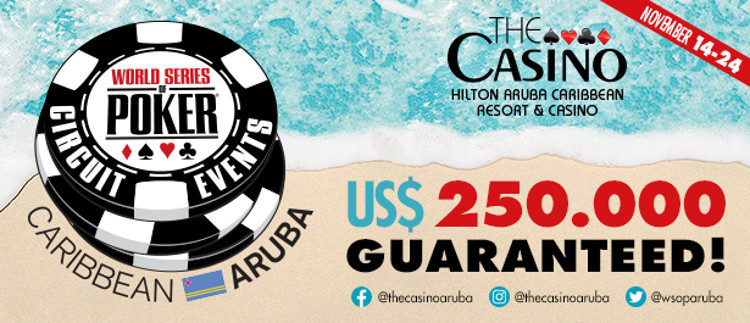 Poker players are advised to save the date and make travel arrangements in time for the opening ceremony. The famed tournament series will include a number of special events, including a welcome reception and an awards evening. The full schedule is still being compiled, and preparations are in full swing.

When you visit The Casino at the Hilton Aruba Caribbean Resort, you'll find luxurious and extravagant new slot machines, such as Lock N Link, Wild Fury, and SpinFerno, which provide attractive rewards and huge wins for any player wishing to try his luck at spinning. The dazzling array of slot machines are exciting to play and feature frequent free bonuses and unique themes that make each slot machine a new adventure in color, sound, and design.
The Casino at the Hilton Aruba Caribbean Resort is open every day, 12 noon to 3 am.