Published on:
Coconut Telefax August 5, 2019

A New Wine Store Opened in Ponton
The perfect match for a hot day? A nicely chilled rosé, and we have found an incredible selection of rosé wines at the new H&H Fine Wines & Spirits in Ponton.
La Poussie Sancerre, Sacha Lichine Le Poussin, Pasqua 11 Minutes, La Crema Monterey, The Palm by Whispering Angel, Cave d'Escians Whispering Angel, Baron Rothschild Mouton Cadet, and many more from around the globe, all reasonably priced, are beautifully displayed at the modern, stylish store by Arion Wine Company.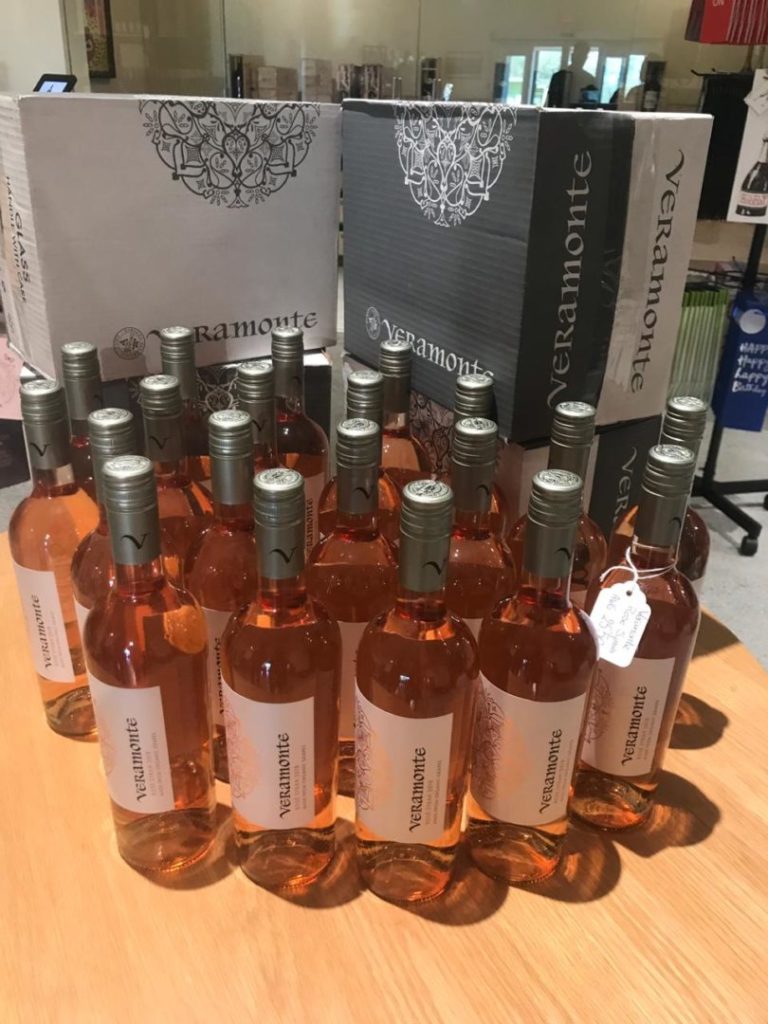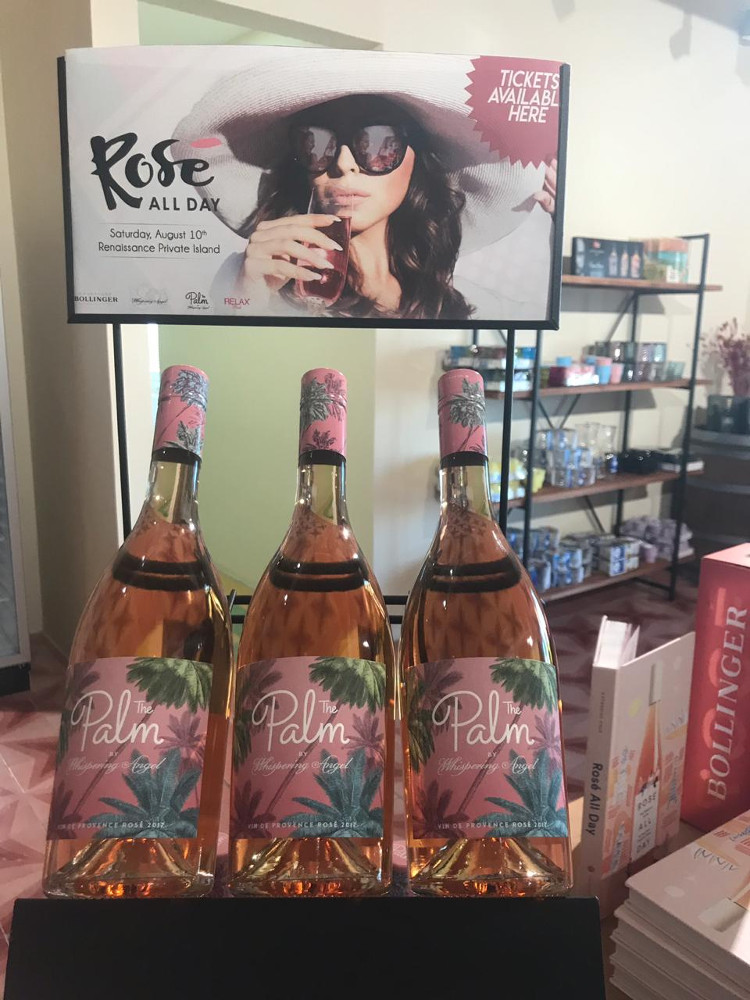 The store also carries many specialties shipped to Aruba in small batches, which are not available wholesale.
Looking for a special gift? How about large format bottles, 1½, or 3 liters or more, including bubbly, or an interesting set of wine glasses to go with your wine gift?
H&H also carries the tickets for Rosé All Day at Renaissance Island, on August 10 from 5 pm to midnight. Rosé All Day delivers great music, delectable food, and of course, plenty of rosé and rosé champagne. Tickets are available at $40 per person. The price includes the boat ride to Renaissance Island, admission to the event, $10 wine credit to be redeemed on wine bottles, a goody bag, and live musical entertainment. VIP package also available for 6 persons at $600. For more information on this package, please call 523-6187.
Please stop by the store to shop any time! https://www.hhfinewinesandspirits.com
New Dinner Concept at Asi Es Mi Peru
"We wanted to show off," says Jan Van Nes. Then he thinks about it and decides to drop the "off." "We wanted to show that our menu can go far beyond ceviche and aji de gallinia, and showcase the amazing richness of the Peruvian kitchen that goes from comfort food and classic recipes to world-class gastronomy."
Jan van Nes and his wife of 26 years, Roxana Salinas, hosted an evening affair in honor of Peru's 198th Independence Day at their Asi Es Mi Peru restaurant at Paradise Beach Villas.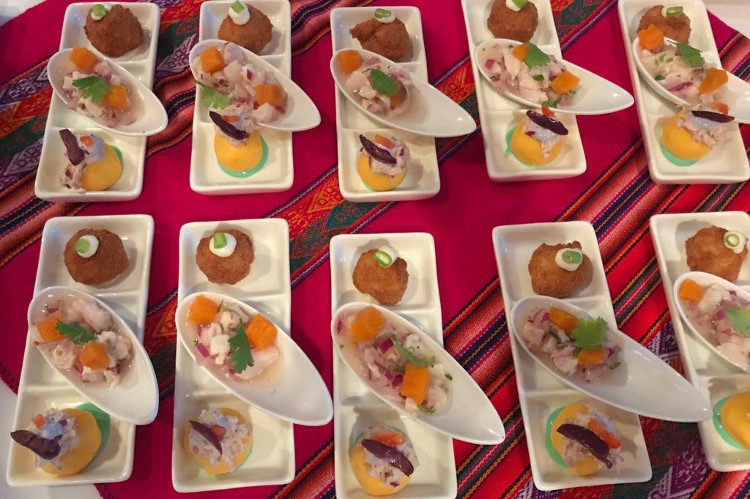 They opened their restaurant in 2017, then added Las Brasas Peruanas, an authentic Peruvian roast chicken rotisserie and ice cream kiosk, and were ready for the next challenge.
They enclosed the upper floor of their restaurant in glass and created a private dining room, with a community table seating 16. They outfitted a small kitchen and unveiled the Fina Estampa, the Fine Impression, a five-course dinner menu, available for groups of up to 16, in the colorfully decorated, fully air-conditioned space.
Peruvian cuisine was born when indigenous cooks met an influx of immigrants—Spanish, Italian, German, Chinese, and Japanese—mixing in local ingredients such as corn, potatoes (more than 3,800 varieties), and quinoa.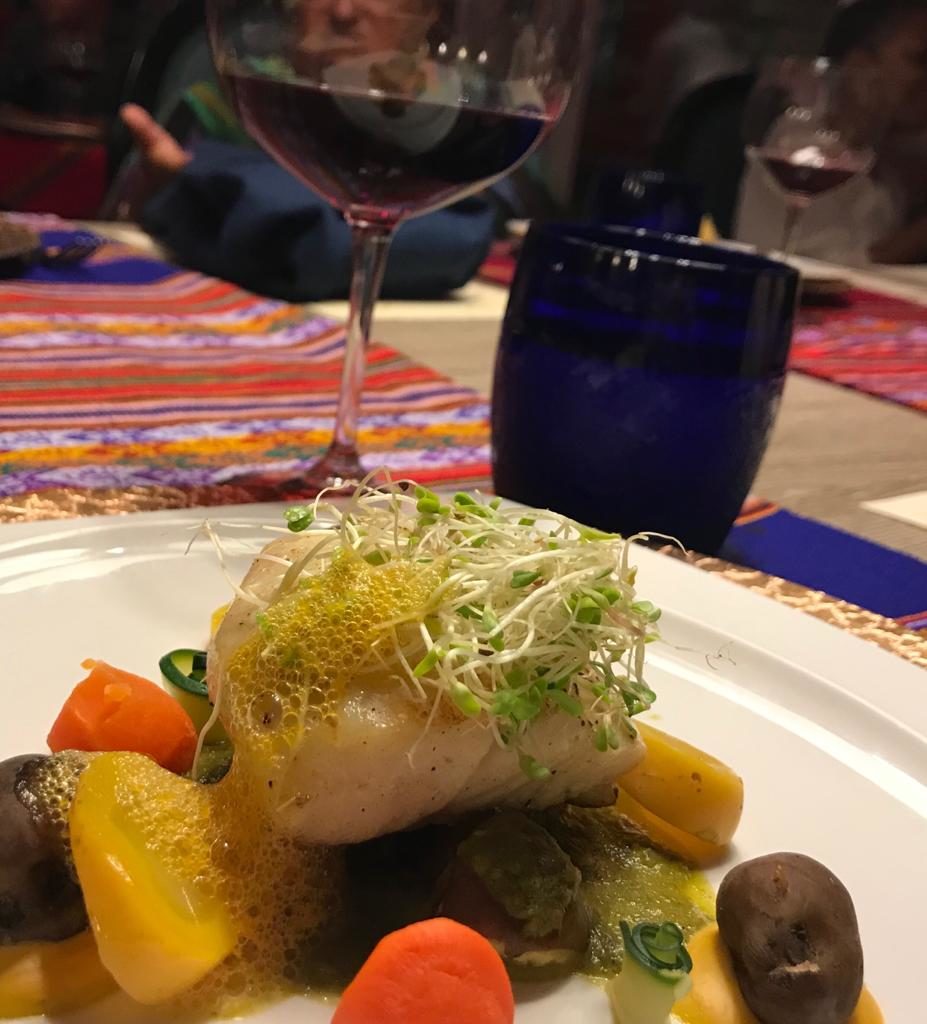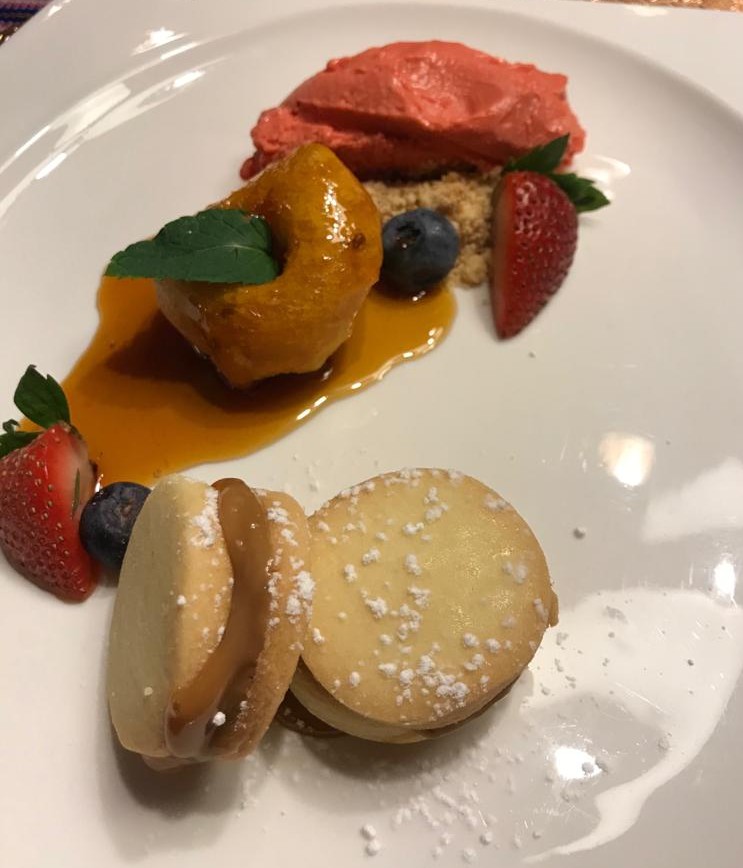 According to Roxana, the whole world is now interested in native Peruvian foods and culinary techniques, adding exotic potatoes and red and black quinoa to menus around the globe.
The Fina Estampa by Chef David Lizano takes diners on an interesting culinary adventure from starters to dessert, including a folkloric show.
The culinary experience is great for birthday parties or family gatherings—good time guaranteed!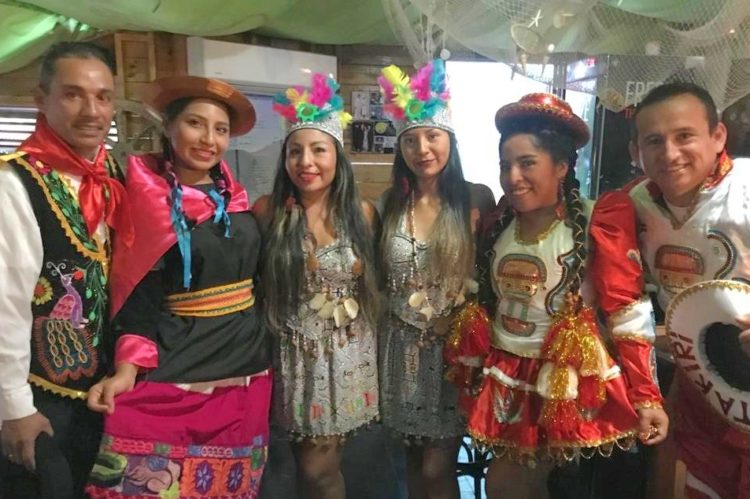 Join Poetry Night Every Last Wednesday of the Month
Poetry Night on Aruba was born 12 years ago at Cuba's Cookin's old location on Wilhelminastraat in Oranjestad. Owner Douglass Marcus supported PR diva Maria Silva as she put together a bohemian entertainment program for his restaurant, including an open-mic evening where the chic and hip attempted to add poetry to their résumé.
While the early editions of Poetry Night were all about style, the later editions were all about substance. The audience grew in strength and in numbers. Out of the blue, the usually conforming and predictable regulars evolved to share a mix of rebellious and vulnerable thoughts with the audience.
"The intention of Poetry Night," explains Maria, "has always been to promote creative self-expression through the art of the spoken word." The audience in turn enjoys quality entertainment, with poets thinking differently, seeing differently, hearing differently, and ultimately acting differently, reinforcing the individuality of each member of our community.
At a certain point, Poetry Night set itself free from a permanent address and became a monthly pop-up gathering in unusual and unique places: a backyard, a dilapidated building, an abandoned theater. As expected, adults were then joined by kids and teens, and followers started to recognize certain Caribbean genres and certain talented performers. Papiamento as a language received a huge boost, as it was used as a literary tool, not just as street jargon.
It's been a dozen successful years since Poetry Night's debut, and it is still going strong. BASHA Foundation and Maria Silva's PR firm, Vibration PR, join forces with local businesses each month, and for July, it was Santos Coffee with Soul, at Casa Del Mar in the low-rise hotel area, across from Alhambra Casino.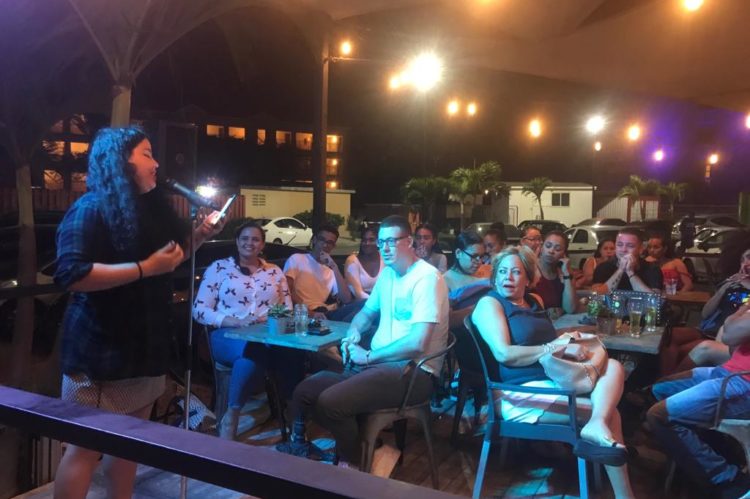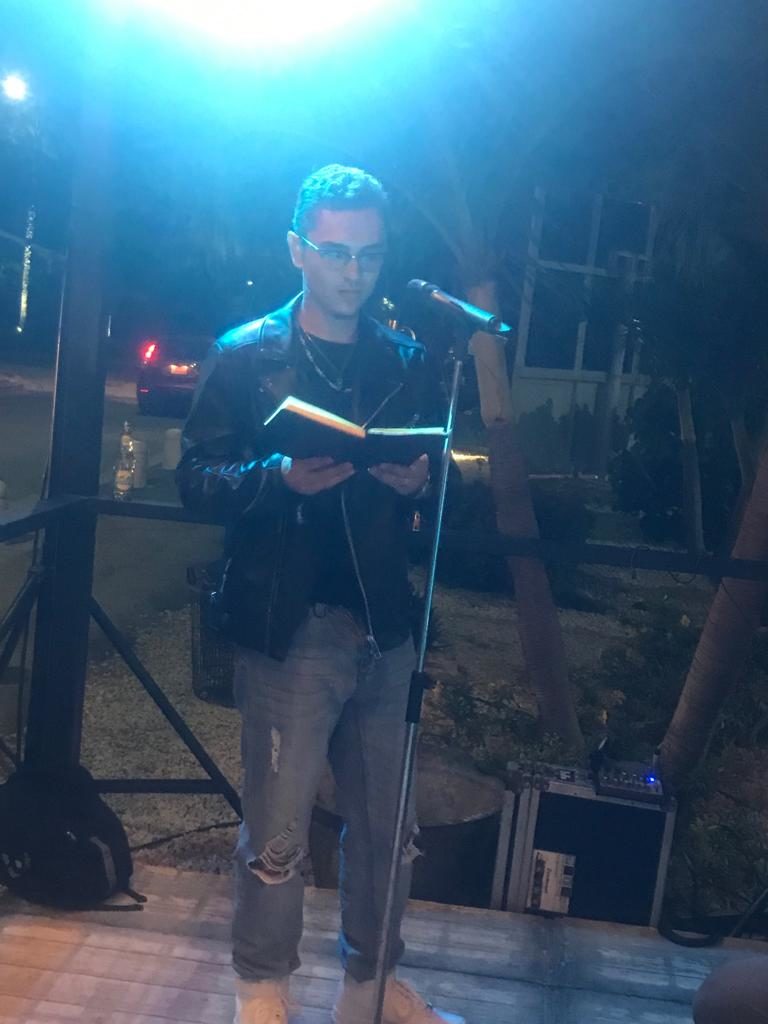 The four-hour program included an open-mic session, with poetry in four different languages, recited by authors of all ages. While poetry was the main attraction, the event also included some interesting singing.
Supported by Ateliers '89, ATSA, and various other organizations, the evening at Santos revealed fabulous hidden talents on Aruba.
Divi Resorts Hires Ferry Zievinger for General Manager Position
Divi Resorts is welcoming another fresh face to its management team on Aruba. Aruba native Ferry Zievinger will take over as general manager of Divi Village Golf & Beach Resort and Divi Dutch Village Beach Resort, effective September 1, 2019.
"I'm looking forward to aligning my 35 years of experience with the company's vision and pushing this vision to its boundaries," said Zievinger. "I want to make sure that when someone plans a trip to Aruba, our resorts are always considered first, and that we excel as a hospitality company that's trusted to create flawless vacation experiences."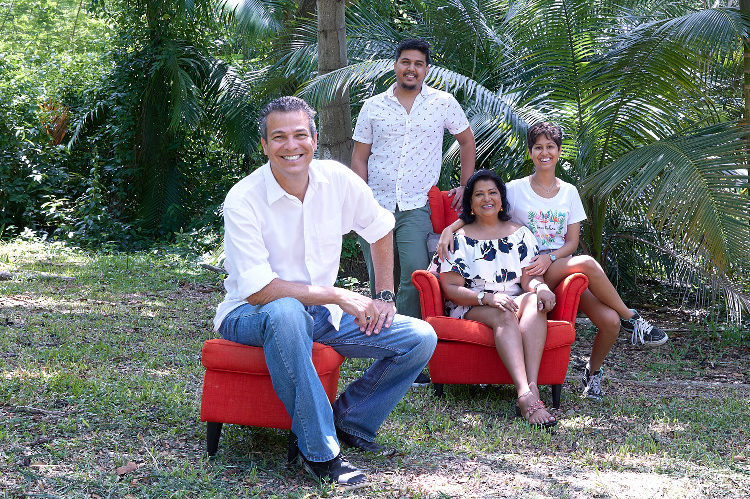 The big move comes just weeks after the company announced that Divi Aruba Phoenix Beach Resort's Pearl Lake will be promoted to general manager, taking over the position formerly held by Gerrit Griffith, who is retiring after 43 years with Divi Resorts.
Zievinger's previous experience includes director of food & beverage at Marriott in Curaçao; general manager, hotel manager, and food & beverage director for Sandals Resorts throughout the Caribbean; and regional general manager for the Sandals Corporate Team.
"We're excited to welcome Mr. Zievinger to the Divi family," said Marco Galaverna, Divi Resorts president & COO. "As a local with an extensive background in the hospitality business, we feel he is the perfect fit for the job and will help propel our Aruba resorts to the next level."
Aruba: One Happy Bike Island
The vision to make Aruba the most bike-friendly Caribbean island, or "One Happy Bike Island," continues to grow and make inroads here. Several government officials, including ministers, picked up cycling activities on the free bike paths along the Green Corridor, the Watty Vos Boulevard, Eagle Beach, and between Palm Beach and the California Lighthouse.
In order to promote the Aruban bicycling community and support the "One Happy Bike Island" mission, the Aruba Bike Party was held in Boston, Copley Park, on July 20 from 11:30 am to 3 pm, under the auspices of Dutch Prime Minister Rutte. A similar event is also planned in Aruba's sister city of Doral, Florida.
In November, a dedicated week is planned here, titled Fietsweek, and the story of how a small island in the Caribbean is changing its biking culture and infrastructure to become "One Happy Bike Island" will be covered by some major US cycling publications.