Published on:
Coconut Telefax December 30, 2019

Clover Coffee & Marketplace at La Quinta
A most charming market just opened its doors at La Quinta. Beautifully decorated, it offers many healthy smoothies, gourmet coffee, espresso, cappuccino, latte, matcha latte, caramel chai, hot chocolate, croissants, pastries, and tempting homemade cakes.
Clover makes its own vegan burgers, fresh arepas and quinoa arepas, sandwiches, and wraps, and offers a rich selection of healthy snacks, some sinful too, including wines.
Timeshare owners with kitchens at their fingertips will find an abundance of spices and cooking inspirations, as well as candy, nuts, and condiments.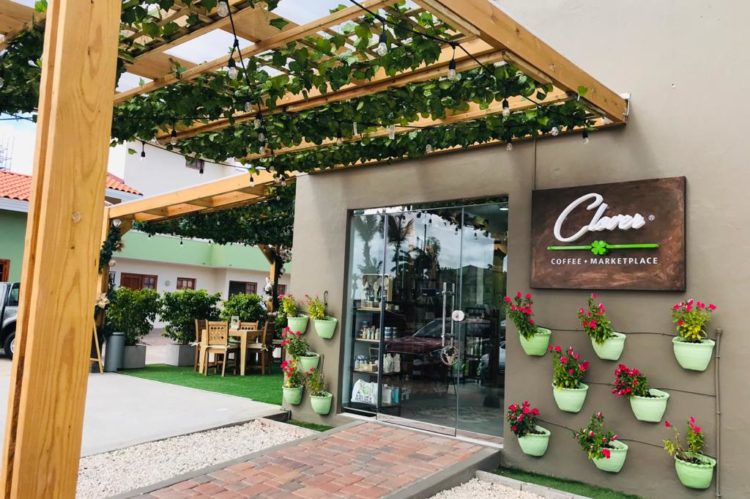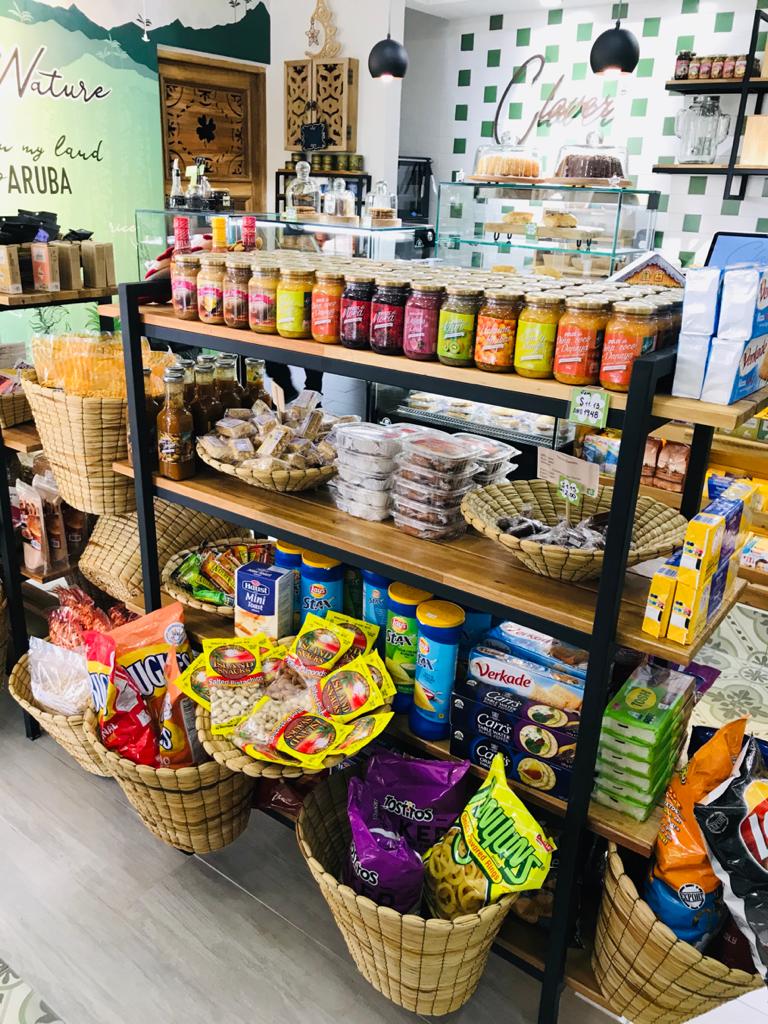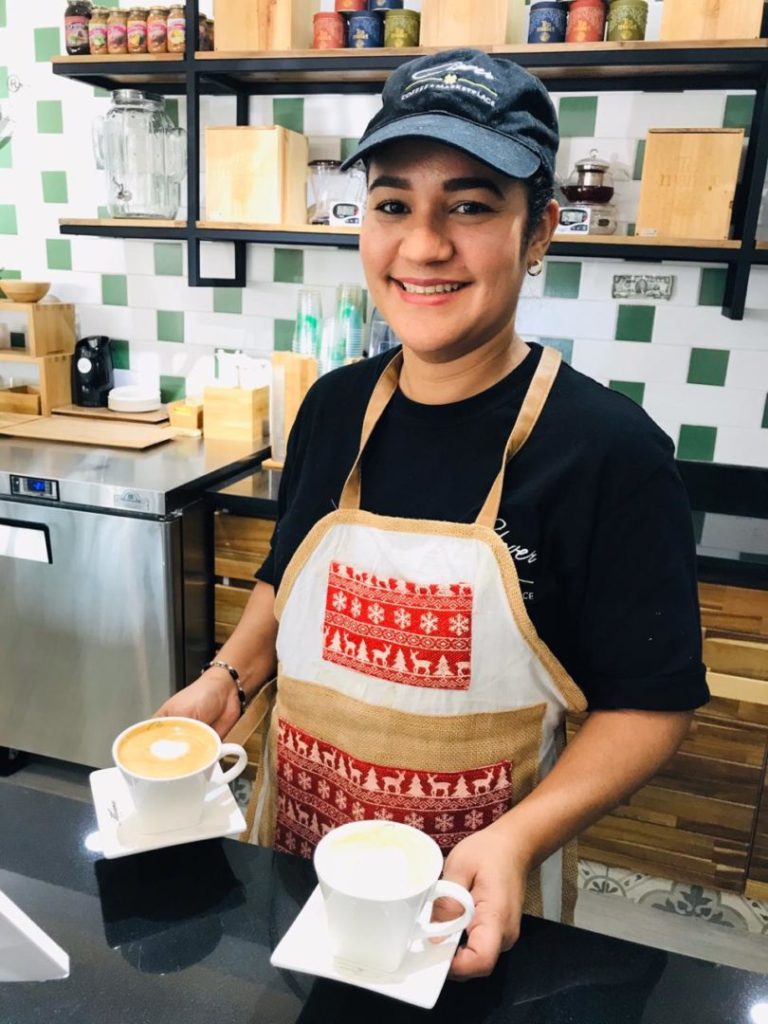 Best of all, the place is charming, a must-experience, with a lovely open air terrace where you can sip your almond milk cappuccino made by a super-friendly barista or a just-made juice bursting with vitamins.
Clover Coffee & Marketplace is related to the Clover up the street at Pearl Condo Hotel, and it will come in handy in the future for anyone checking into neighboring O Condominium, still under construction.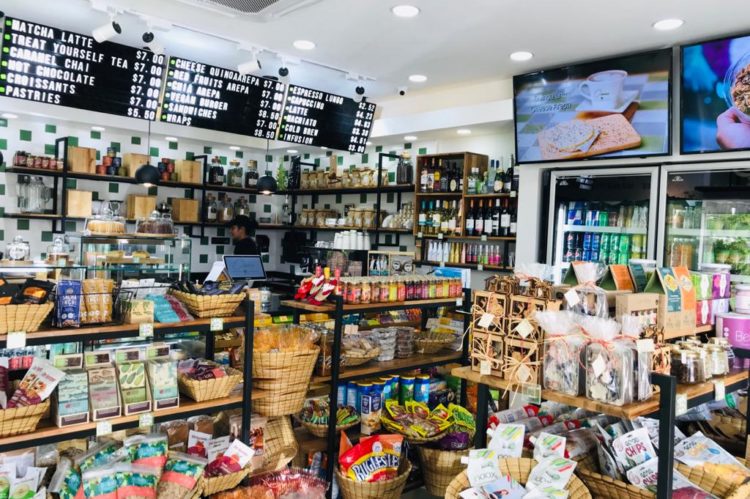 The 2020 Cadushi di Aruba Calendar
Don't forget to pick up your copy of the 2020 Cadushi di Aruba Calendar! Available at Coffee Break Aruba, Mainstreet, Caya Betico Croes 101-A.
The beautiful calendar was photographed by Christina Fazari, whose pictures are very evocative, each of them annotated with a quirky comment about pride, determination, and confidence, among other positive attributes Christina reads into the island's wide variety of cactuses. Recommended. AWG. 17.50 per copy.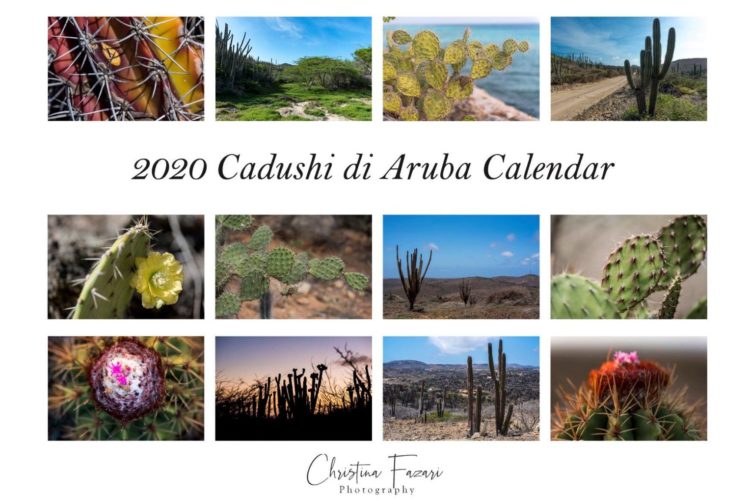 Life is Good at La Quinta
La Quinta Beach Resort consists of 54 suites of varying sizes and different designs in two different clusters, with great guest amenities such as a pool bar and restaurant, beach bar, car rental, two salt water pools, a stylish market, and lushly landscaped grounds on world-renowned Eagle Beach. Life is good for the resort's timeshare owners and its transient guests. Life is especially sweet for the hotel's owned strays, a pack of four, which gets fed twice daily by the New Life for Paws Foundation.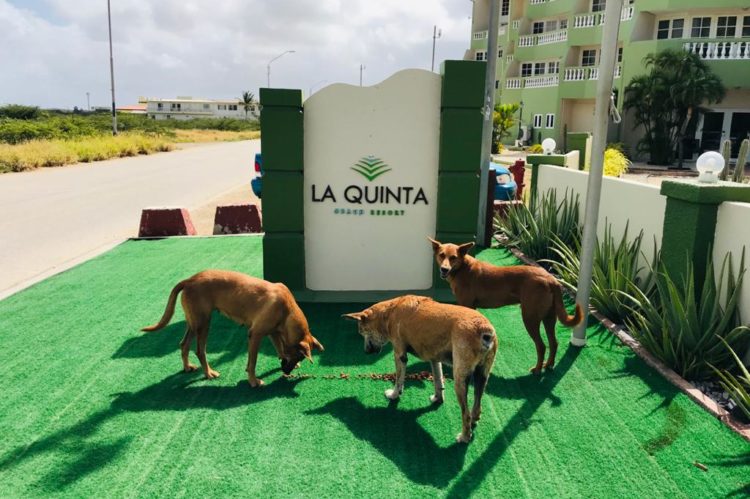 La Quinta members diligently raise funds year-round and donate to the foundation, which in turn takes good care of the resort's four-legged, spayed and neutered welcoming committee.
"One of the pooches is almost 18 years old," says General Manager Ursell Arends. "Limping a bit, but in excellent shape."
Apparently, the resort has enjoyed good synergy with its owned strays for many years. Applause.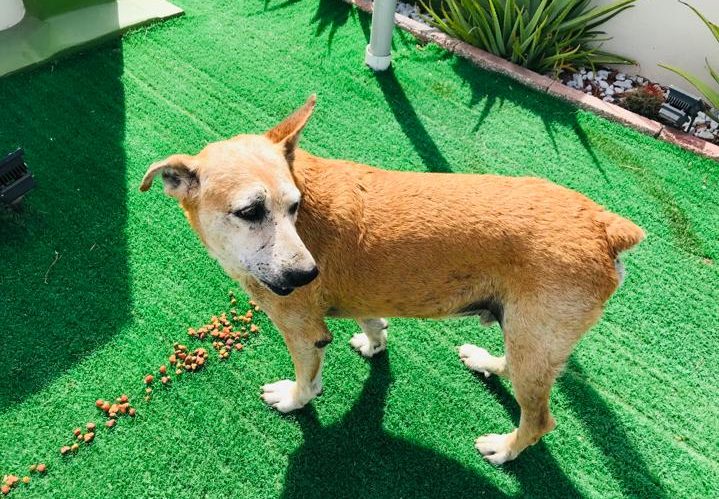 RIU Celebrated Sinterklaas
Riu Palace Aruba and Riu Palace Antillas hosted the traditional Sinterklaas party for their employees' kids, who had a wonderful time.
The children came together at the Riu Palace Aruba ballroom and were enthusiastic to see Sinterklaas and his Zwarte Piet.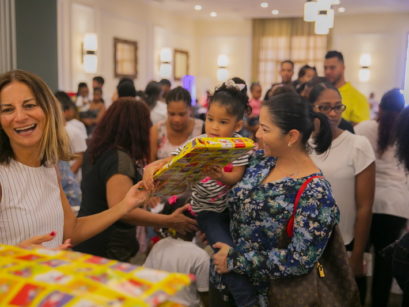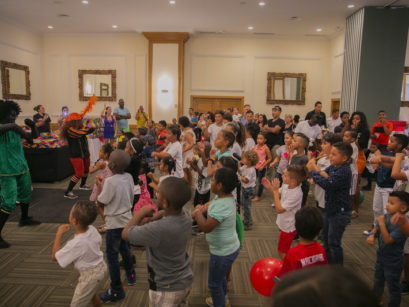 The holy man from Spain arrived at the ballroom with his log book listing all good and not-so-good kids.
The Feast of Sinterklaas, or St. Nicholas, is an annual event that is uniquely Dutch, observed all over the Netherlands and the Dutch islands, for many centuries.
St. Nicholas Day is December 6, and it is observed in most Roman Catholic countries as a celebration for small children. In Aruba, the eve of that day, December 5, is celebrated by young and old without any religious overtones.
Sinterklaas is always portrayed as a bishop, which he was in the 3rd century AD. He is depicted arriving by boat on the island, carrying gifts and a log book that tells him who was good and who did not listen. And while he is considered a saint within the church, the Dutch always think of him as a kind, over-dressed old man, whose birthday is looked forward to as an excuse to exchange gifts and make good-natured fun of individuals allegedly naughty that year.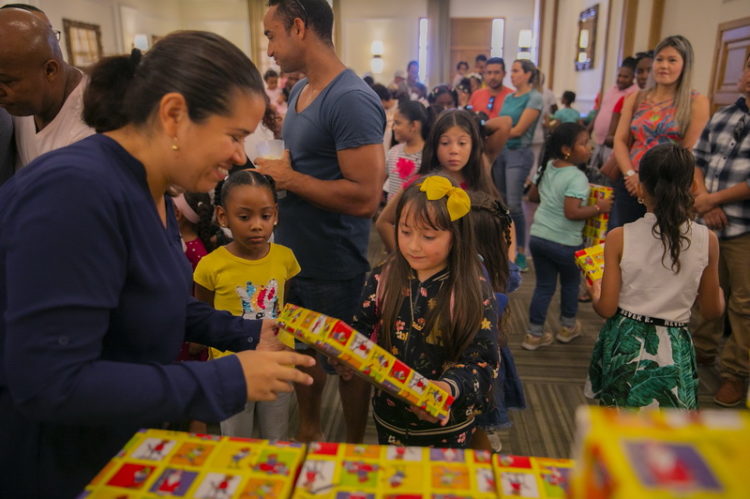 Adopt the Runway, Second Edition
The second edition of Adopt the Runway took place at The Ritz-Carlton on December 29 and enjoyed great attendance and positive guest response.
Sgt. Pepper's Friends delivered about one dozen puppies to the resort for the event hosted by General Manager Louella Brezovar and attended by resort guests.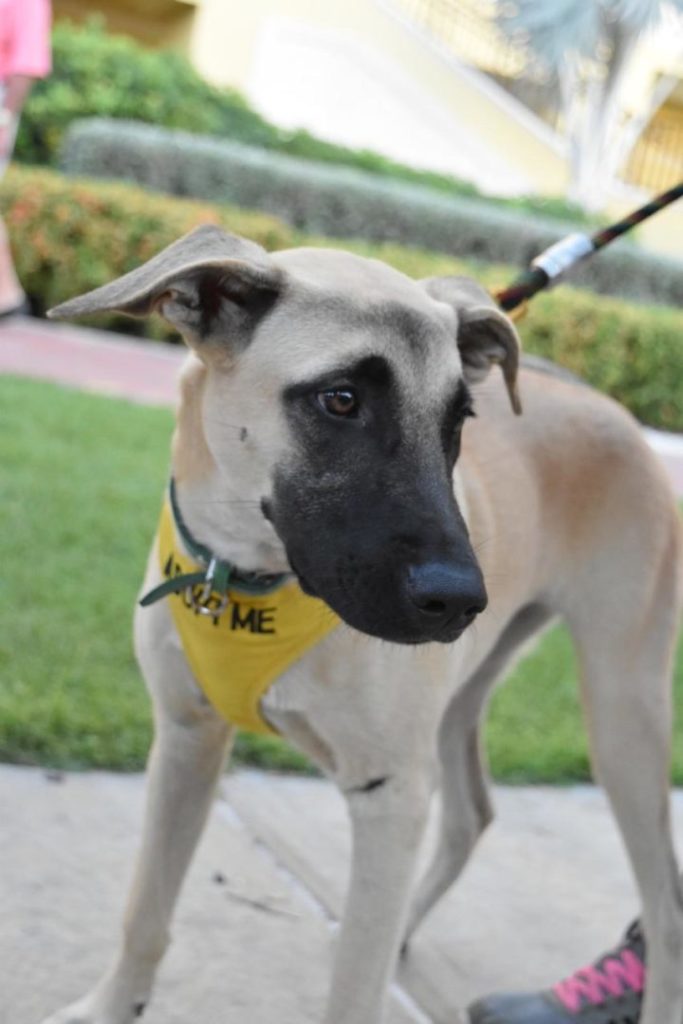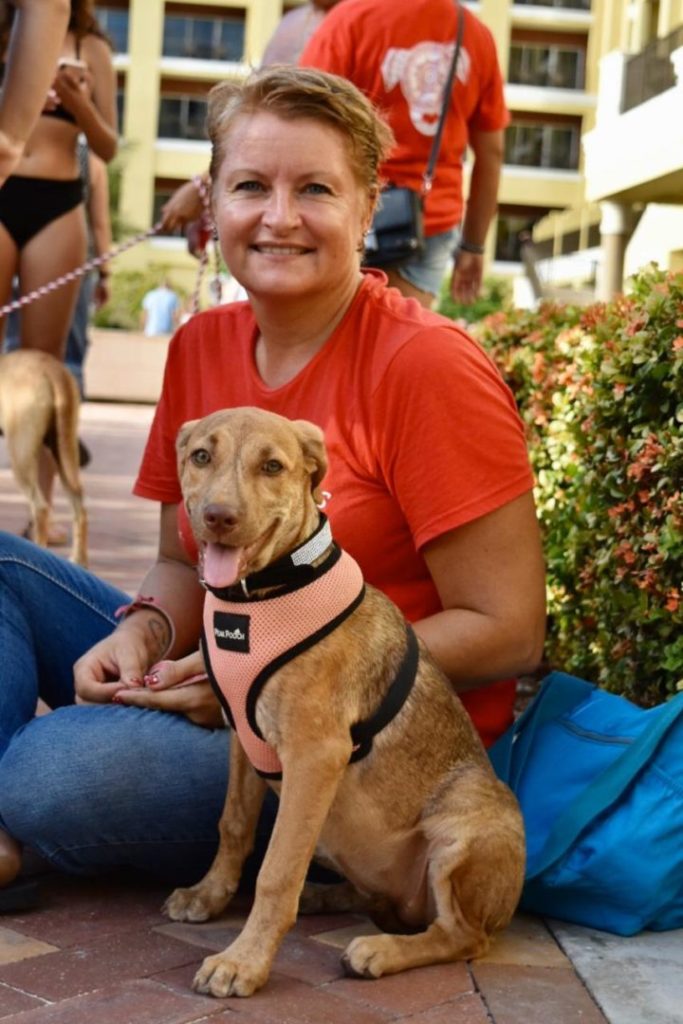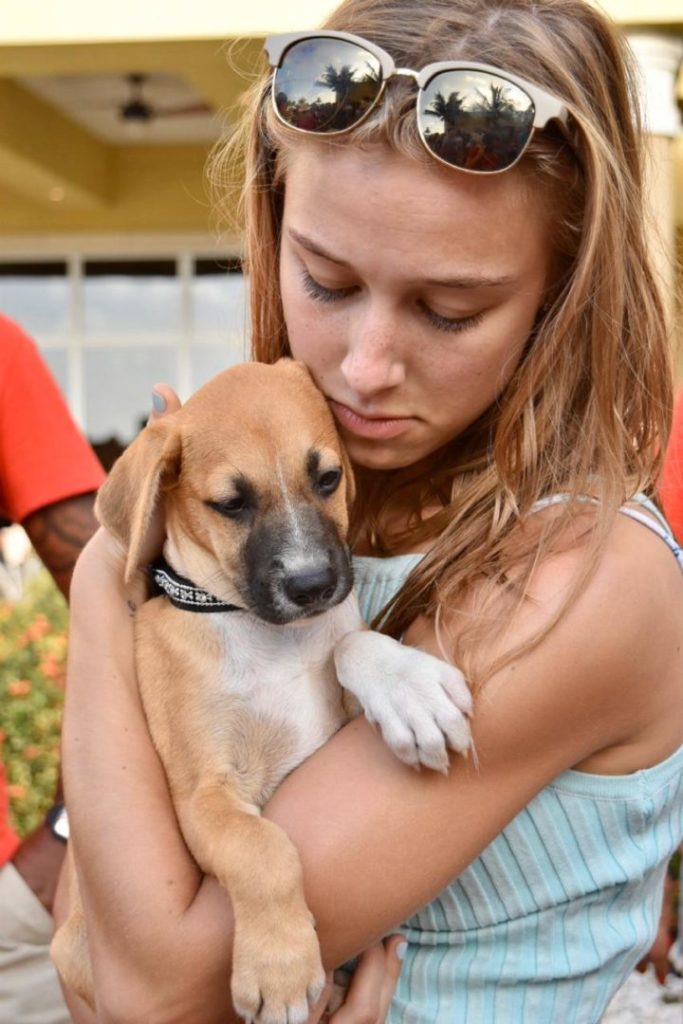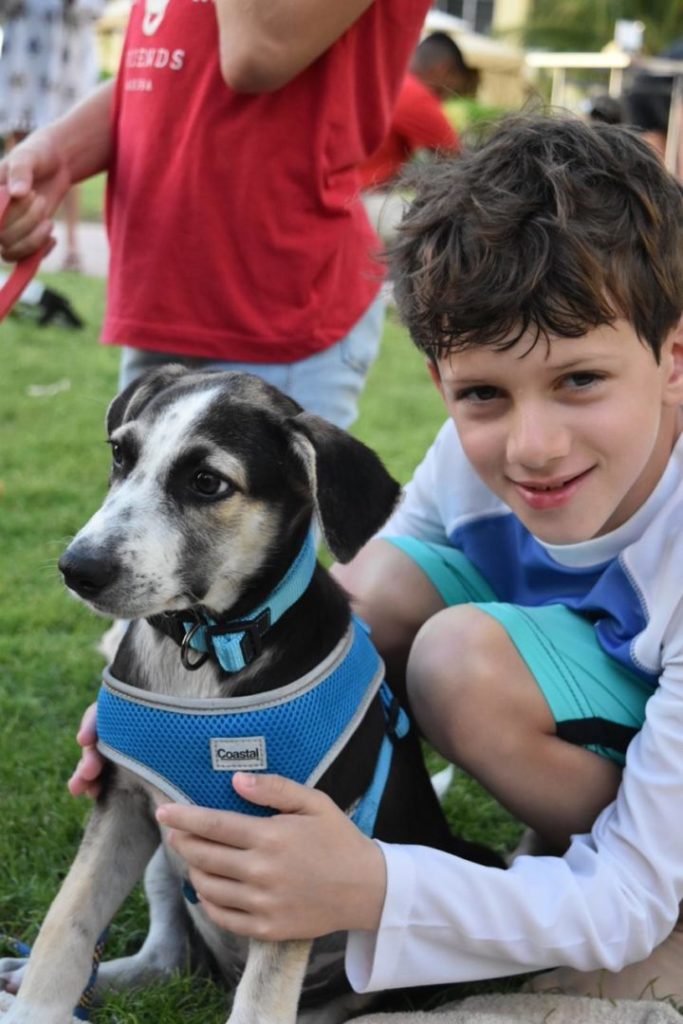 The animal rescue organization currently cares for about 200 dogs, ranging in age from puppies to young adults, all ready to be adopted. The older dogs are spayed and neutered.
Sgt. Pepper's Friends also fosters an equal number of cats and kittens, ready to go.
The Ritz-Carlton event relied on volunteer doggy foster parents to bring and show the dogs, who are kept track of by Dayenne Holwerda-Munk, at the head of that network.
You may support the organization by adopting, transporting, or providing/donating much-needed supplies. Go to the website to find out how. It's easy. www.sgtpeppersfriends.com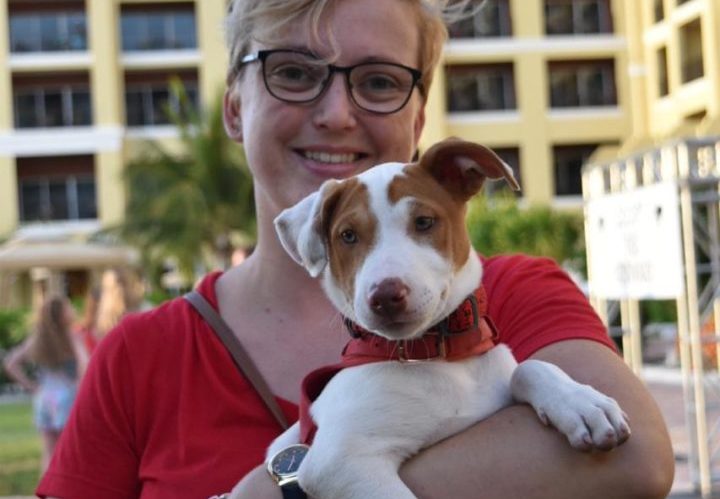 Resort guests met many darlings who started life literally in the dump, but were rescued and nursed back to beauty and health!
If you wish to adopt a local cunucu dog, check out Sgt. Pepper's Friends on Facebook and find the one for you!
Rescue, love, adopt!
Thank you to The Ritz-Carlton Aruba for creating awareness among guests. While at first, we are the ones who rescue our dogs, at the end they are the ones who truly rescue us.
Three Special Pups for Adoption
The animal rescue community recently lost a great advocate and crusader to ALL, acute leukemia, with the passing away of Inge Van Roon on December 14, 2019.
The three last doggies she rescued are up for adoption.
INGE: A very friendly pup, a bit of a Jack Russel mix, ready to go. From Sgt. Pepper's Facebook page: We named her Inge in honor of our dear friend. This little beauty is 9 weeks old, social, and very sweet. She was found all by herself at Boca Grandi beach two weeks ago covered in little wounds. She has been in good hands with @jboderie and family and is now ready for the perfect family. She is used to other dogs and kids. We expect an adult size of about 35-40 lbs. Will you change the life of this sweetheart? #rescuepuppy #inge #beachpuppy #dumped #fostercare #sgtpeppersfriends #toocute #sweetpuppy #socialpuppy #eyepatch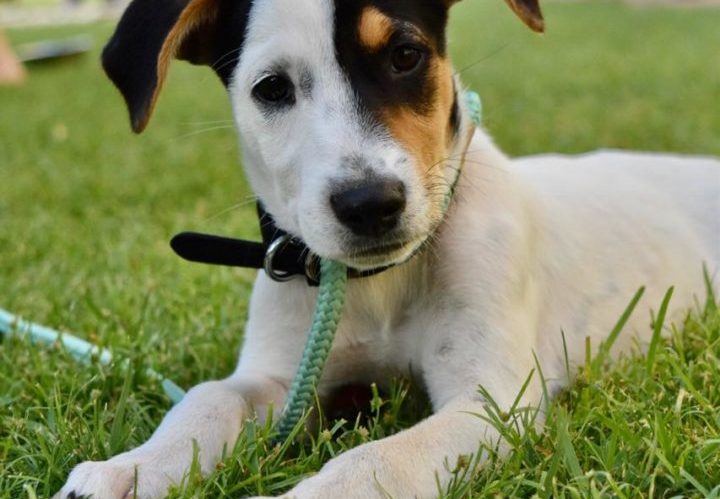 CHANCE: Was trapped during the last MASH operation in September and saved from being returned to the street by Inge, who saw his potential as a lifelong companion and kept him in Sgt. Pepper's shelter. He is about 1 ½ years old. Very friendly and energetic.
KOBE: Was trapped during the last MASH operation in September and saved from being returned to the street by Inge, who saw his potential as a lifelong companion and kept him in Sgt. Pepper's shelter. He is about 1 ½ years old. Very friendly and energetic.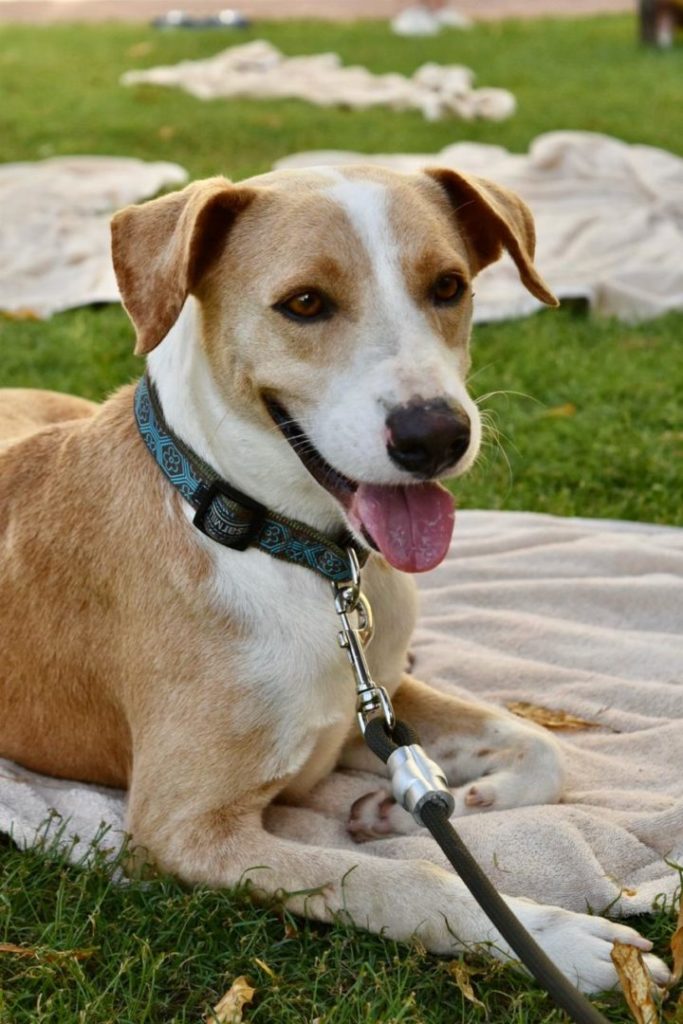 From Sgt. Pepper's Facebook page: Our dear volunteer and friend Inge: You left us today right during sunset. Way too early and so sudden. Rescue was your biggest passion and you helped countless animals to a better future. Our deepest condolences to your family and friends. We all hoped you would be able to fight your sudden illness and join us again on the beach for a wedding with puppies, a rescue mission, or a glass of wine during sunset surrounded by your friends and dogs. It still feels unreal and it is so silent without you. We only can wish for you now that you are surrounded by many four-legged friends on the other side of the rainbow bridge. We promise that we will continue the mission that was so close to your heart. Rest in peace, lady. You will always be in our hearts.