Published on:
Coconut Telefax February 3, 2020

Commemorating LOVE at the Hilton Aruba Caribbean Resort & Casino
The holiday dedicated to love will be celebrated at the Hilton Aruba Caribbean Resort & Casino by locals and visitors with two very distinctive offerings—one at the Sunset Grille restaurant with a Valentine's Day dinner for two that includes two four-course meals, or more extravagantly, on the beach, at a romantic celebration of love, with an elegant renewal of vows ceremony, also followed by an exquisite four-course meal, toes in the sand.
Valentine's Day dinner at the Sunset Grille restaurant is priced at $109, per couple, plus service charge, and includes a choice of starters (Caesar Salad, Steakhouse Wedge, or Seared Sesame Ahi Tuna), followed by a Lobster Bisque Shooter Intermezzo and a choice of signature entrees (Local Red Snapper Creole, Petit Filet Mignon 6 oz., Organic Chicken Breast, or Pan-Roasted Norwegian Salmon), with Caribbean Pumpkin Risotto.
Valentine's Day Lovers' Dessert for two concludes the experience. Reservations available from 5:30 pm to 10:30 pm; call +297-526-6612 or email [email protected]
Incurable romantics will delight in the resort's Renewal of Vows Dinner, which takes off in a tropical-style setting with an elegant renewal of vows ceremony on the beach, followed by an exquisite four-course meal.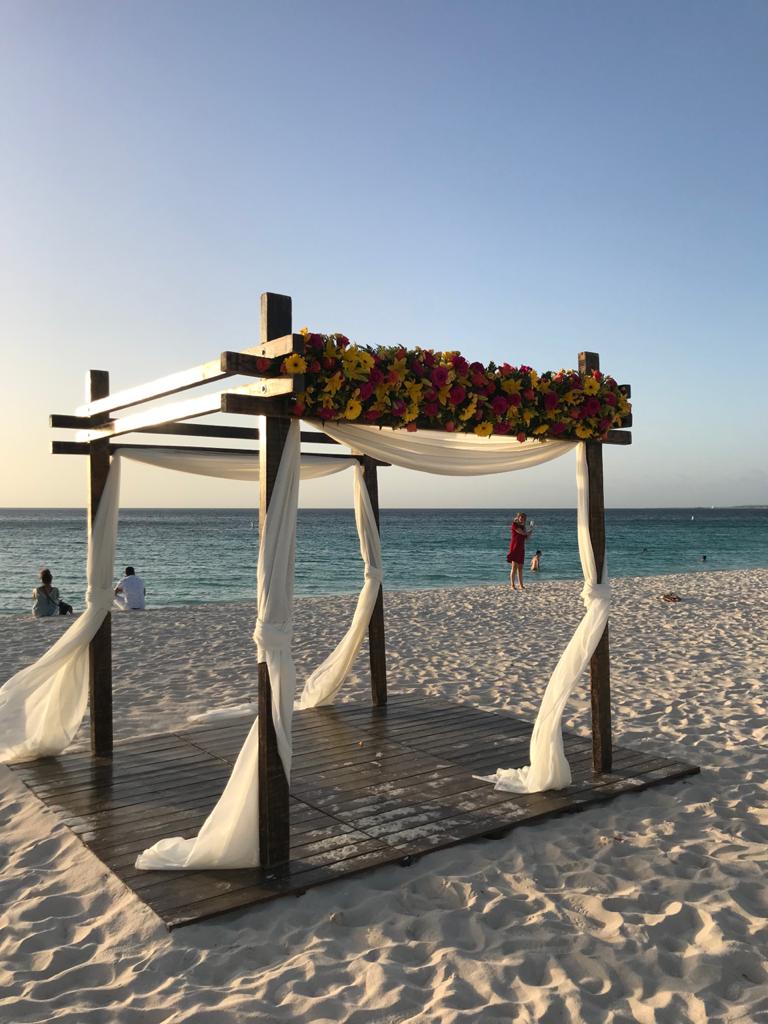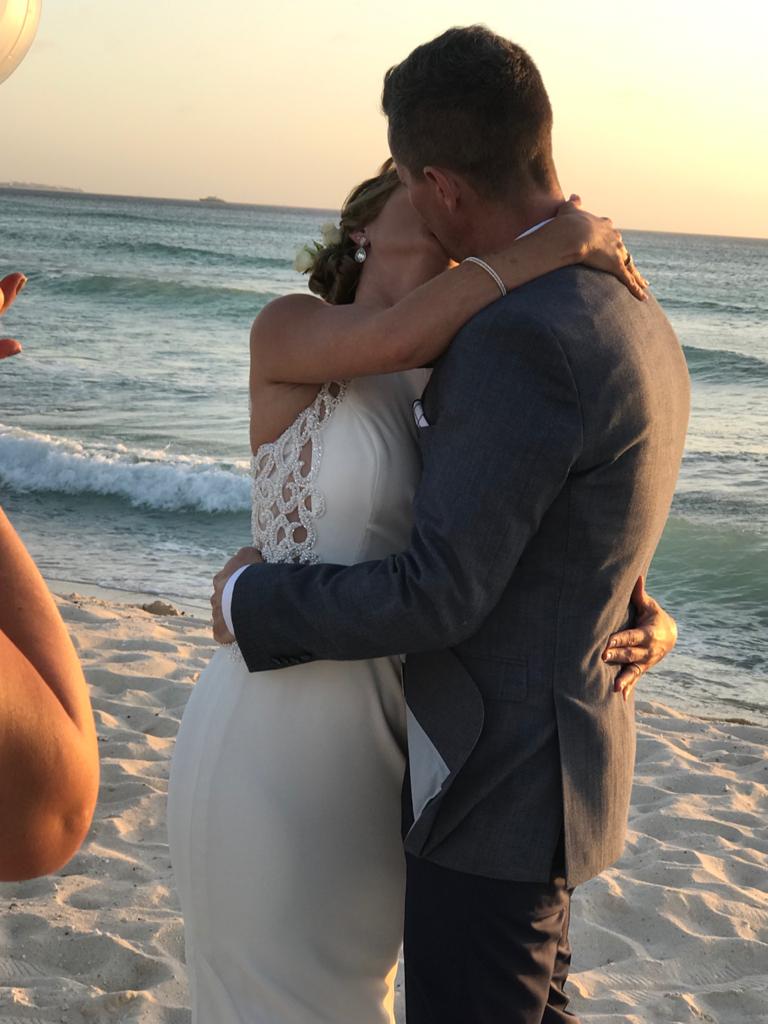 The set dinner menu starts with local, handmade Burrata cheese and ripe tomatoes with prosciutto, and grilled vegetables, pesto, and balsamic dressing, followed by a Lobster Bisque Shooter Intermezzo and a Surf and Turf main course, with 5 oz. Lobster Tail and 6 oz. Filet Mignon, baby potatoes, and asparagus served with butter and lemon.
Valentine's Day Lovers' Dessert for two includes triple chocolate torte, with chocolate-covered strawberries. Price is $84 per person for dinner only, or $94 for dinner & ceremony. The prices include a glass of sparkling wine.
The Vow Renewal Ceremony, starts at 5:45 pm, just before sunset, with two dinner seatings at 6:30 pm & 8:00 pm, thereafter.
Tickets may be purchased starting February 11 in the Aruba Tower Lobby from 1:00 pm – 5:00 pm.
Both celebrations of love on February 14 offer specials on French Moet & Chandon and Veuve Cliquot champagne, at $99 per bottle or $15 per flute.
On Valentine's Day, show your affection and appreciation to each other at Valentine's Day Dinner at the Sunset Grille or at an unforgettable Vow Renewal and Dinner on the Beach, commemorating your love that has only deepened and matured over the years.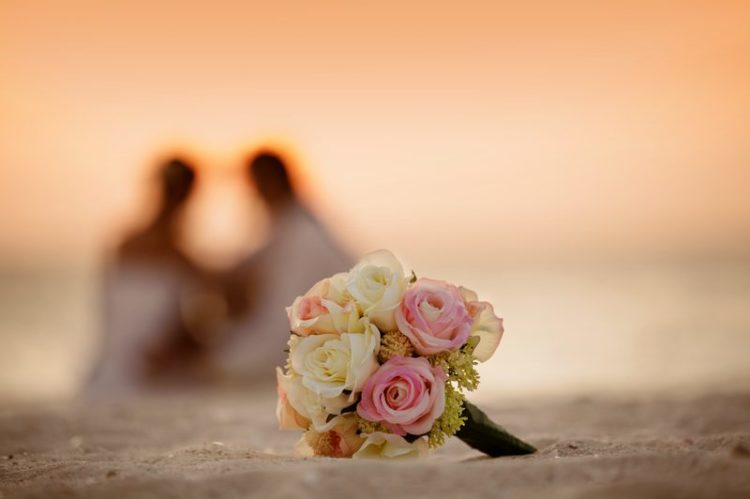 Impressive Cultural Manifestation on Dia di Betico
A spectacular cultural show starring all of Aruba's favorite performers unfolded at Plaza Betico Croes on January 24, on the eve of the national holiday dedicated to the Father of the Nation, the late politician credited with lobbying for Aruba's special independent status within the Kingdom of the Netherlands.
The manifestation opened with the singing of the national anthem by Aimee Middendorp, accompanied by guitarist Serghio Jansen.
Other performers included Grupo di Betico, founded by the late politician and celebrating its 50th anniversary, with singers Maikito Croes and Miguel Genser; Margareth Marin; Zaina Falconi; Jeon; Claudius Philips; and Omar Kock on violin. The show was emceed by Ruben Garcia and hosted by the Ministry of Culture.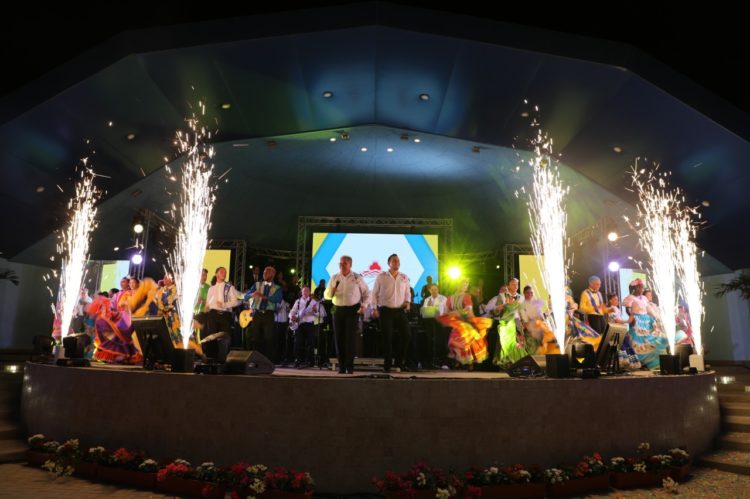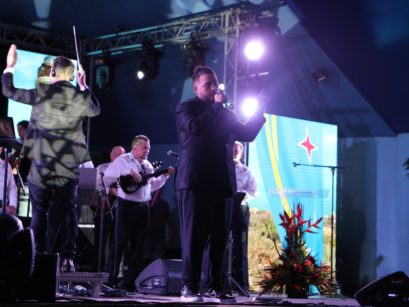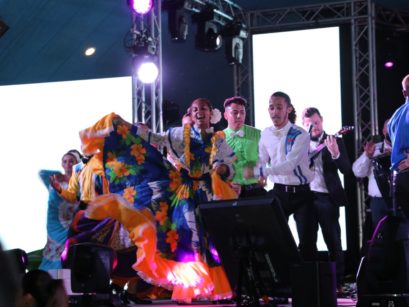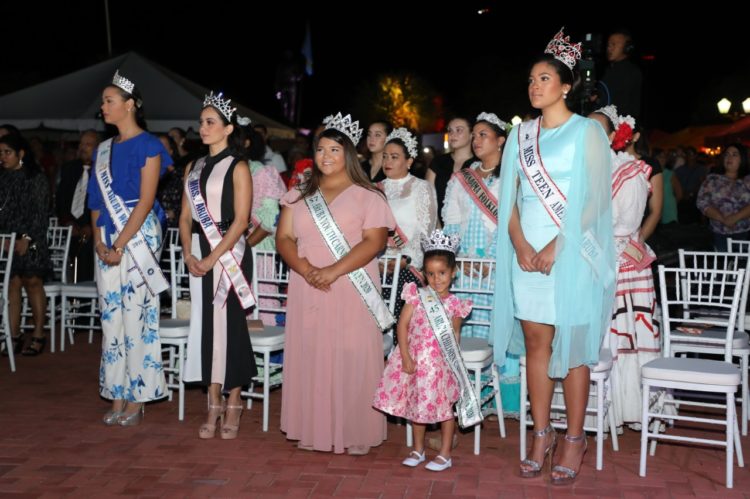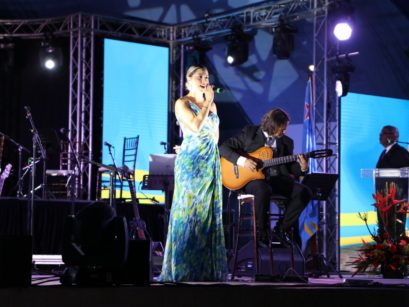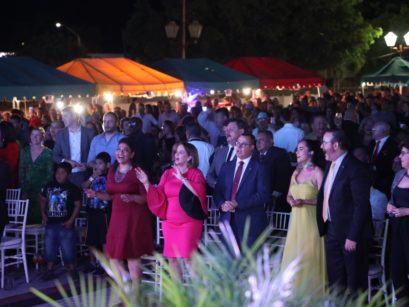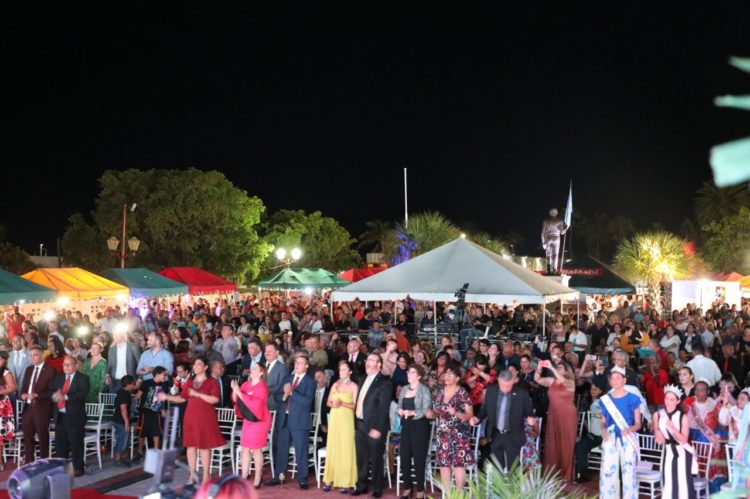 Kiume Tjon-a-Tsien, Aruba's #1 Sommelier for 2020 
DIVINO NV organized a blind tasting of six wines this past week, with eight top sommeliers in the run for the ultimate title in the annual Iron Sommelier contest.
Notary Ted Johnson picked six wines from a fridge stocked with 100 bottles, explains Michael v/d Berg of DIVINO NV.
The sommeliers then took an average of 20 minutes to ponder the acidity, tannins, terroir, fruit, spice, oak, no oak, old world, new world, and the vintage, submitting their findings in three areas—variety, year, region—for a total of 18 points.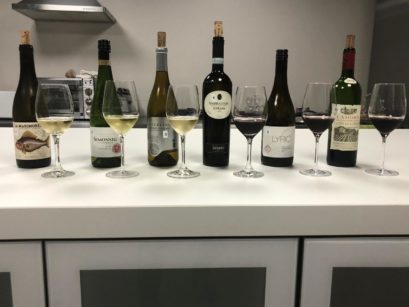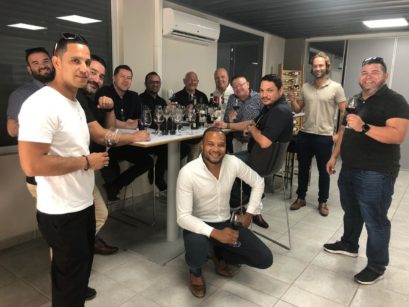 At the end, the wines' identities were revealed: Spanish Albarino; South African Chenin Blanc; American Chardonnay; Italian Barbera; American Pinot Noir, and a most challenging French Malbec.
The winner, Kiume Tjon-a-Tsien of Divino NV, beat out the defending champ, Mondrick Croes from the Wine Room.
Aruba's top sommeliers who participated also included Sybren Lewis, Julian Camilo de Jong, Hubert Yarzagaray, José Mestanza, Marcel Elings, and Edzard Morsch, all working for premier businesses in the hospitality field.
V/D Berg was proud to present the floating trophy, a beautiful glass decanter with an elegantly engraved plaque, to Kiume.
As a sommelier, v/d Berg says, it helps if you like people, love food, tell stories, and appreciate artisanal efforts, besides having a more than average olfactory sense, better known as a well-developed nose, because our sense of smell is responsible for about 80% of what we appreciate in wine.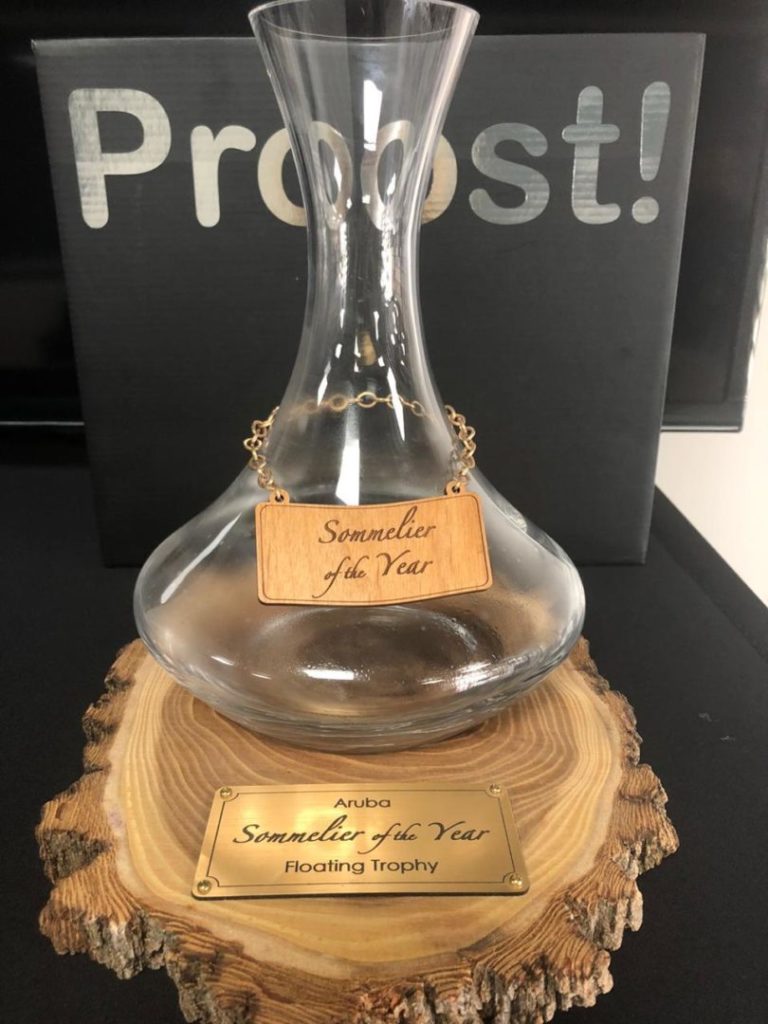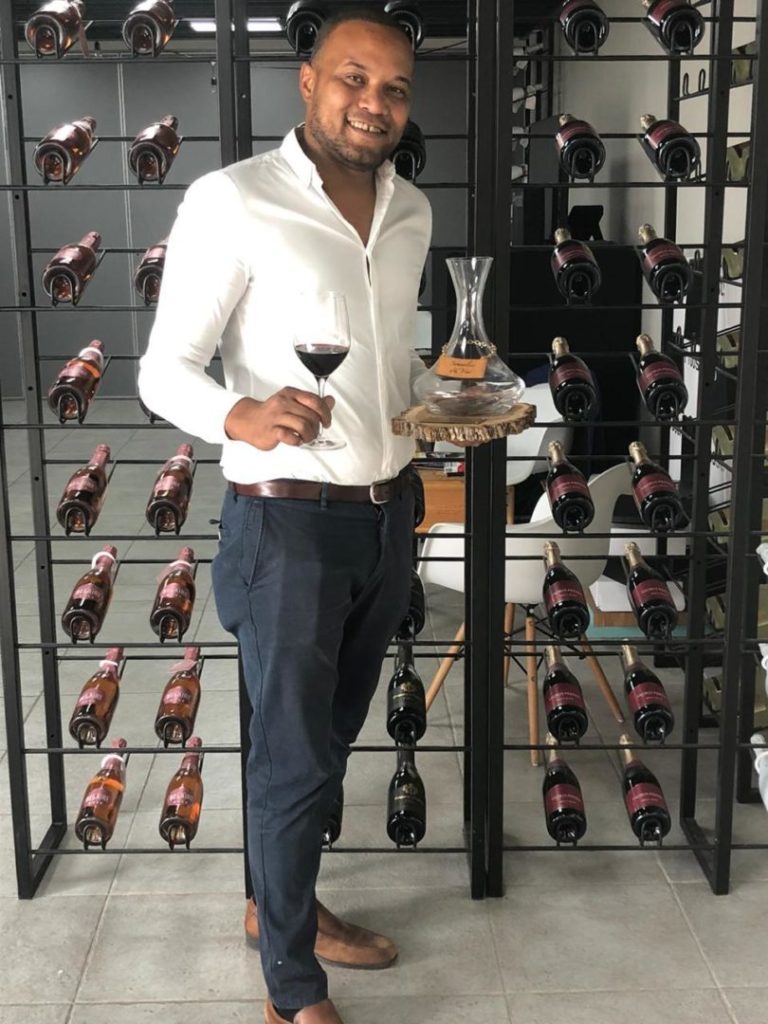 Aruba's Minister of Culture Helps Celebrate Chinese New Year
The New China Club played host to the festivities as Minister Xiomara Maduro joined the Chinese community for an evening of music and dance over dinner.  The party in honor of  the Year of the Rat, according to Chinese zodiac, was also attended by the community board and other dignitaries, commemorating more than 100 years since the first Chinese national arrived on the island.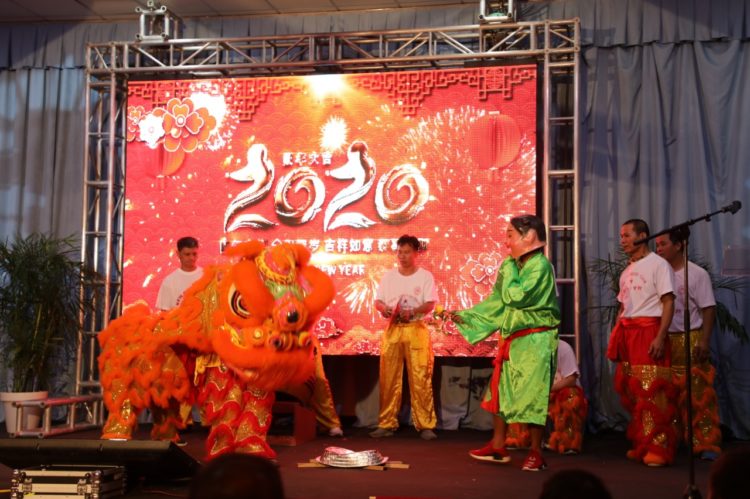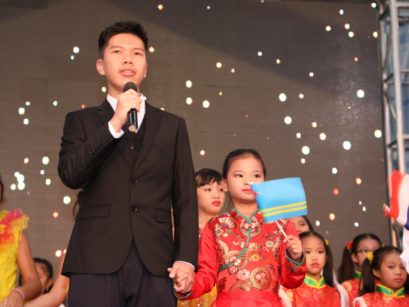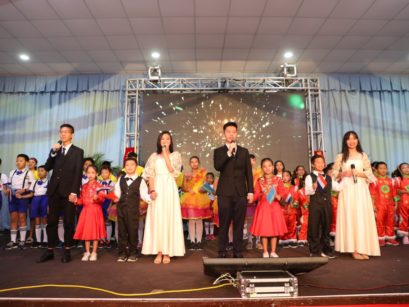 The Year of the Rate started on January 25, 2020, and will end in 2021, with Lunar New Year's Eve falling on February 11.
The minister thanked the Chinese community for their economic contributions to the island and wished party-goers a prosperous and happy new year.